Lincoln statue in downtown Spokane vandalized with red paint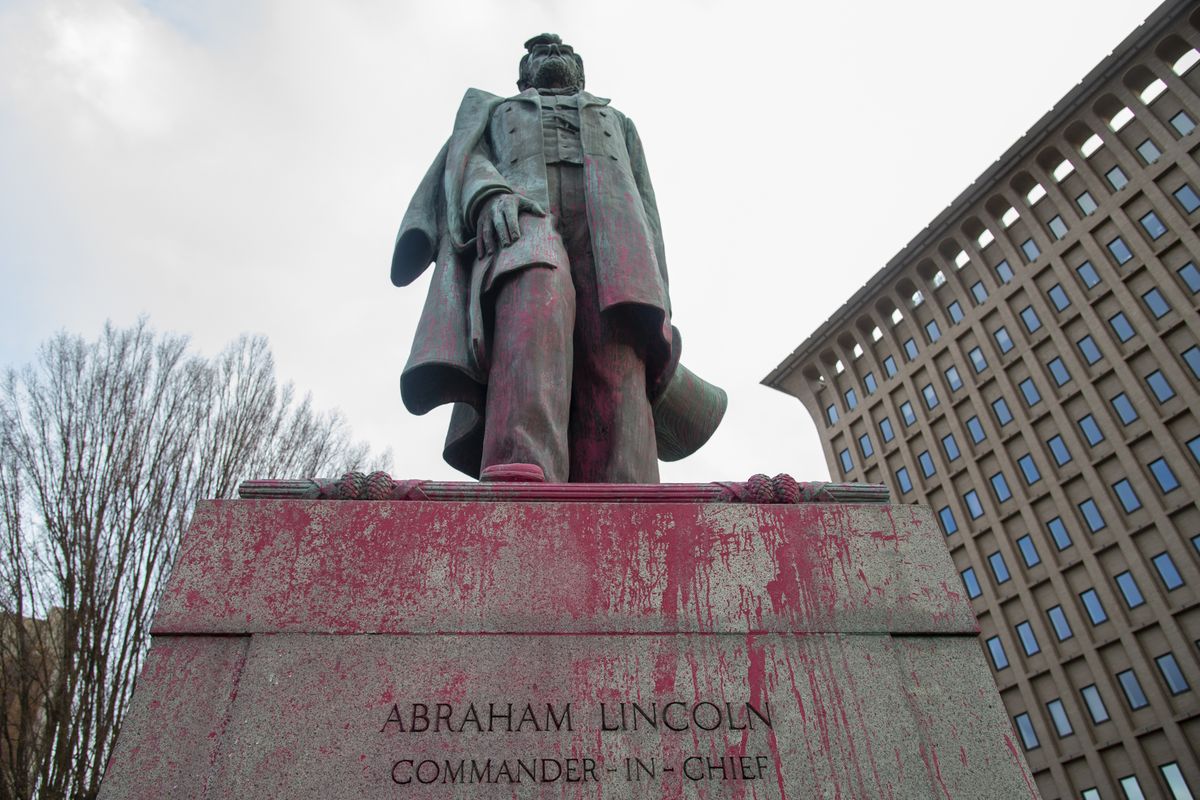 The statue of Abraham Lincoln in downtown Spokane has been vandalized.
The base and legs of the Lincoln statue at the juncture of Monroe Street and Main Avenue are splattered with red paint that dripped down the sides of the monument.
Spokane Police have no suspects.
Cpl. Erin Blessing, who was at the scene around 12:30 p.m. taking photos, said SPD was reviewing video footage from buildings adjacent to the statue, including the federal building.
Thus far, SPD has found no video of the incident, however.
Blessing said federal security staff first noticed the vandalism on Thursday morning.
It is not clear when the vandalism occurred.
In Portland, Ore., people protesting Columbus Day last month toppled that city's Lincoln statue, but Spokane police have not established a motive in the local incident.
"It's unknown what the motivation is behind the malicious mischief but it's disheartening to see such a thing in our beautiful city," a statement from SPD says.
The statue of Lincoln was unveiled in 1930, and it cost $25,000 to build, according to Spokane Historical. Then-Sen. John F. Kennedy gave a speech in front of it during his presidential campaign in 1960.
---