With three NCAA Tournament titles under their belt, the Kansas Jayhawks are one of college basketball's established "blue blood" programs alongside Duke, North Carolina and UCLA.
But how do the Gonzaga Bulldogs stack up against the 15-time Final Four participants ahead of their Thanksgiving Day season-opening showdown?
---
SETTING THE RECORD STRAIGHT
Throughout their history, the Jayhawks have played in and won nearly 1,000 more games than the Bulldogs, but since 2000-01 season, the scales have tipped in favor for the Zags when it comes to winning percentage.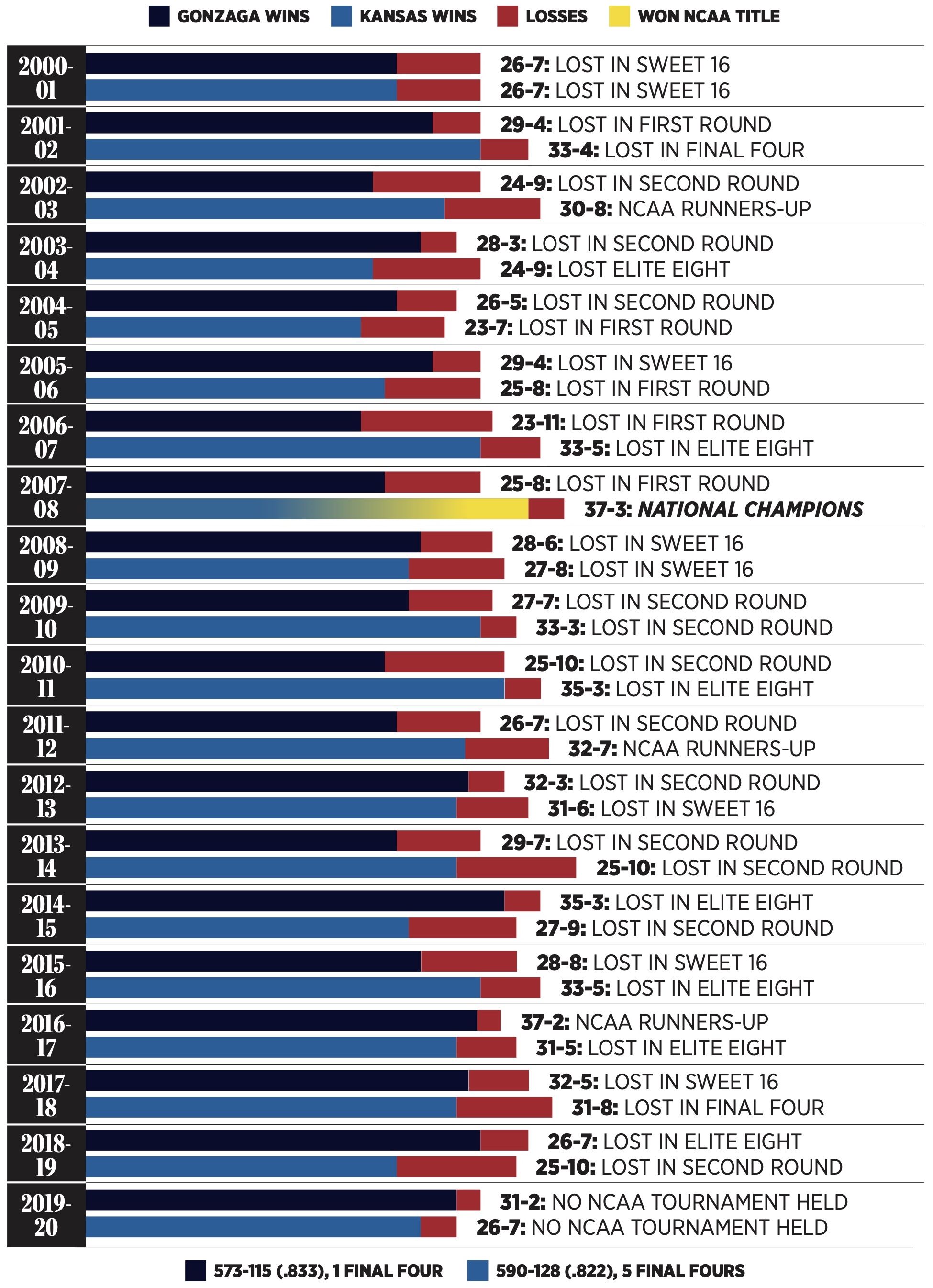 ---
IT STARTED WITH A PEACH BASKET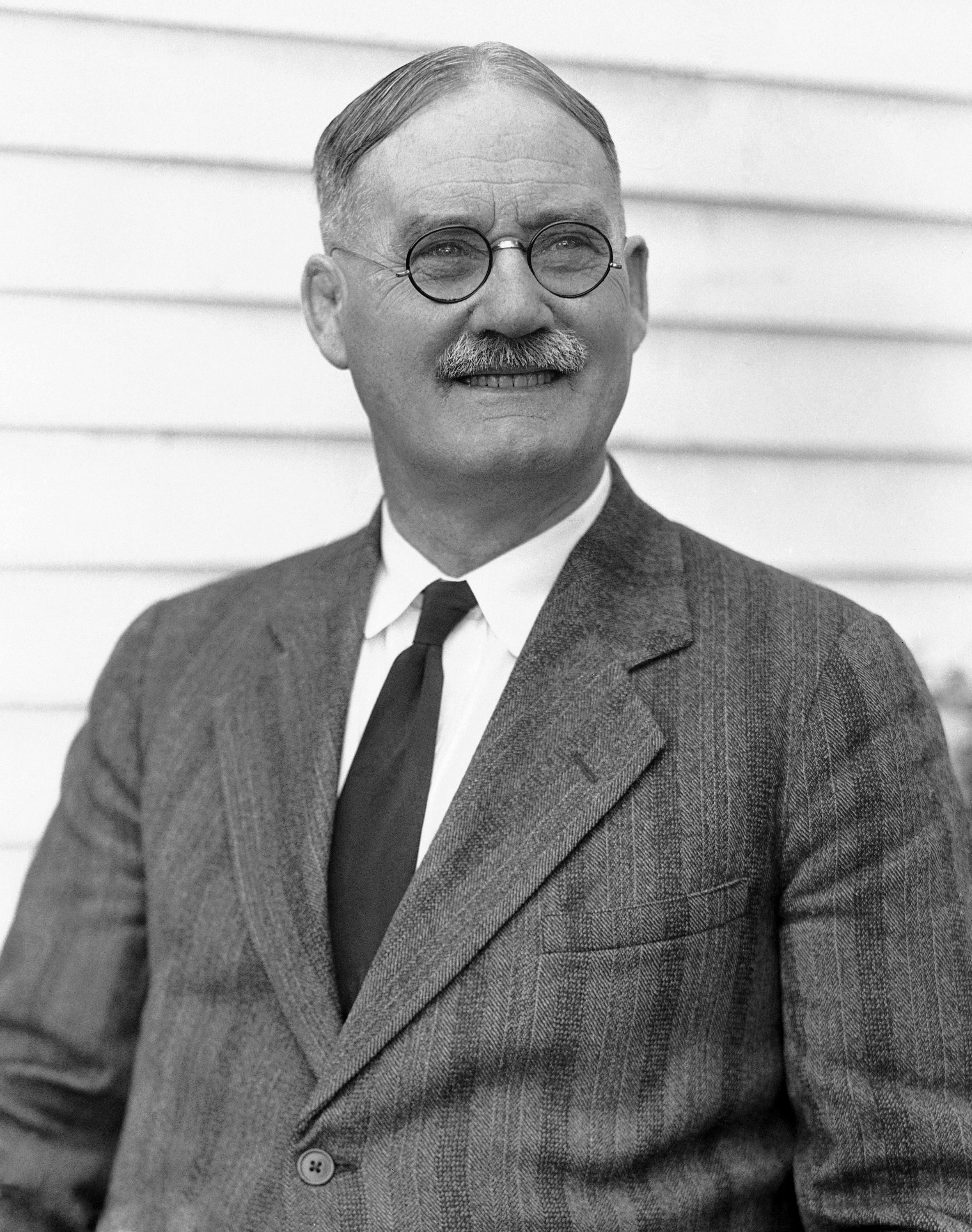 Regardless of your college hoops fan affiliation, James Naismith is a big reason there is Madness in March.
After inventing the game of "basket ball" in 1891 in Springfield, Massachusetts, Naismith traveled west to Lawrence, Kansas to start the basketball program at KU.
Naismith coached the Jayhawks for nine season from 1898-1907, compiling a 55-60 record. Of Kansas' eight head coaches, he remains the only one to have a losing record.
---
BY THE NUMBERS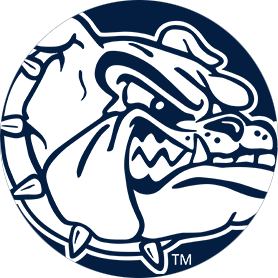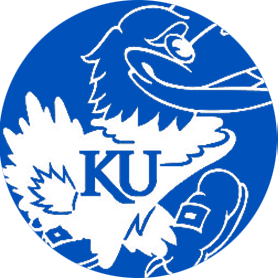 OVERALL RECORD
---
NATIONAL CHAMPIONSHIPS
---
NCAA TOURNAMENT APPERANCES
---
AP FIRST TEAM ALL-AMERICANS
---
NBA DRAFT SELECTIONS
---
ARENA CAPACITY
6,000
MCCARTHEY ATHLETIC CENTER