Sports
A Grip on Sports: After big Thanksgiving win, Gonzaga has a quick turnaround in Florida
Fri., Nov. 27, 2020 A GRIP ON SPORTS • There is an old newspaper adage about the missteps that crop up from time to time. Basically, the idea is to admit them and move on, because today's paper is tomorrow's bird-cage liner. And you get another opportunity to get it right today. Boy is that true this weekend.
•••••••
• For a few years back in the early part of the century, there was a TV show on Fox that was appointment viewing. No one wanted to miss an episode of "24." Maybe it was because of Keifer Sutherland. Maybe it was because of Dennis Haybert. But I'm guessing because it was so taut, focusing on 24 hours that flew by seemingly in an instant.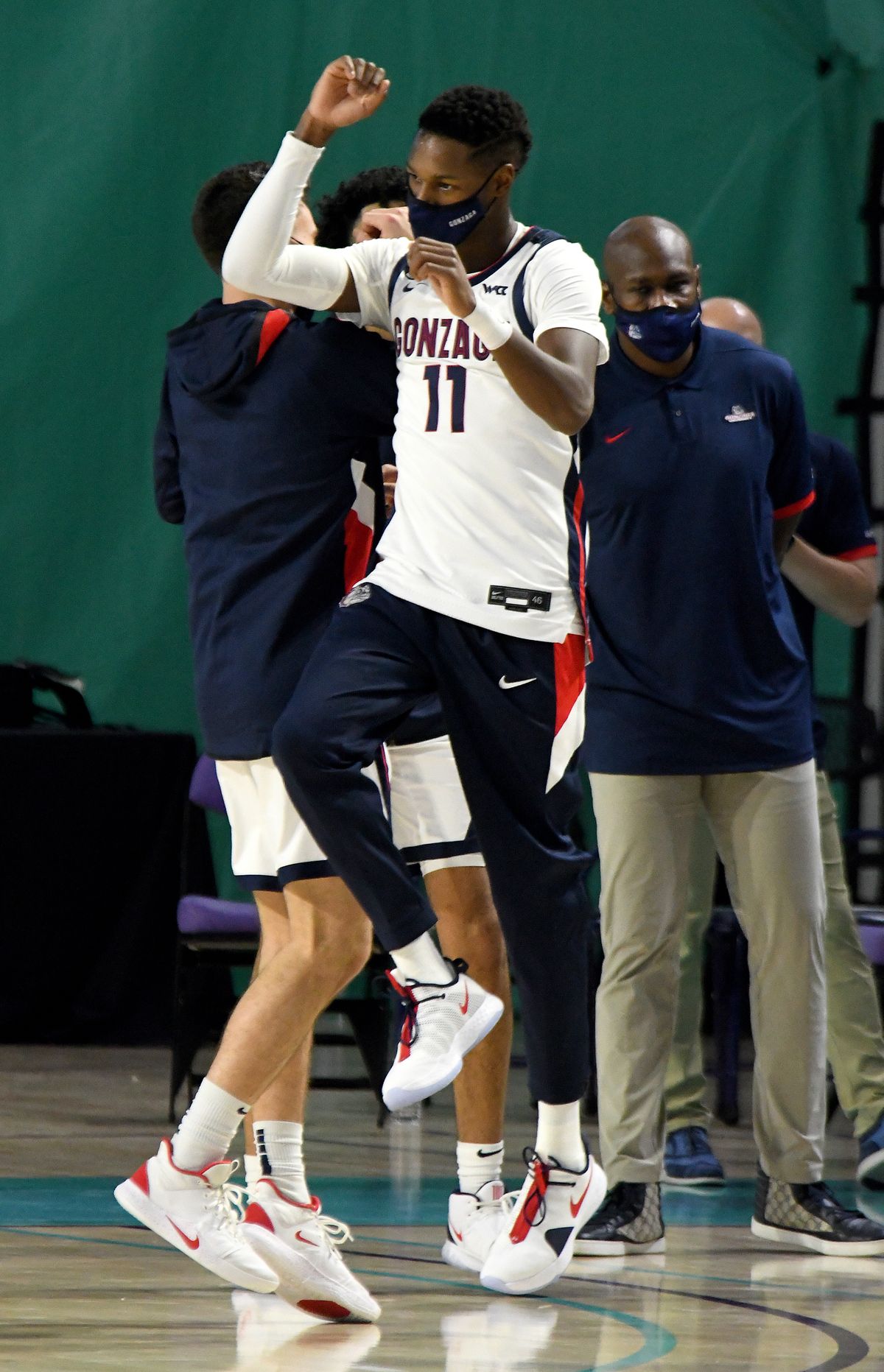 Sort of like the past 24 hours around these parts.
I mean, shouldn't Gonzaga's basketball players get a little more time to enjoy their dominating 102-90 win over sixth-ranked Kansas? (And if you immediately harrumph and say something about the word "dominating," may I remind you GU was able to clear its bench in a game against Kansas, of all schools?) Nope. That's not happening. That's yesterday's news. Today, this morning in fact, the Bulldogs are back at it, facing a rebuilding Auburn squad at 8 a.m. body-clock time – the day after Thanksgiving.
Could there be a bit of a hangover? Sure. Oh, you meant for Gonzaga? We'll see about that. For some of us, though, the food coma has yet to wear off, so hunkering down for a Black Friday early morning basketball game might be a bit of a chore.
• Before we do, however, we want to point out a less-heralded player from the Thanksgiving win.
Joel Ayayi may be the most unsung player in the country. The 6-foot-5 guard not only keyed the Zags' 77-percent shooting inside the arc by hitting all seven of his attempts from there, he also led both teams in rebounding, grabbing nine boards to go with his 15 points.
When a guard grabs a defensive rebound – Ayayi had eight of those – it eliminates the need for an outlet pass and starts a run-out, Gonzaga's favorite mode of attack. But it does more than that. Grabbing a rebound and going gets Ayayi in attack mode. And when he is in that frame of mind, the efficient GU offense is even tougher to guard.
Early in the second half, when Kansas had battled back from a 14-point first-half deficit to tie the game, Ayayi became more aggressive. So did the Zags. On both ends. The result was, well, the result. The Jayhawks had pulled even less than 4 minutes after intermission and had a chance to take the lead. If that had happened who knows what would have changed. Instead, Ayayi made two big plays.
Kansas took the ball away from Drew Timme with the score tied at 56. The Jayhawks attacked, missed an inside shot, missed the putback and didn't get another shot. Ayayi grabbed the board.
Thirty seconds later, with the game knotted at 57, Ayayi hit the shot that put GU up. And ignited a 9-2 run that gave the Zags separation. From there, the big three of Timme, Corey Kispert and freshman Jalen Suggs, took over. But when Gonzaga needed a calm, solid presence, Ayayi was there to supply it. It is what he does.
•••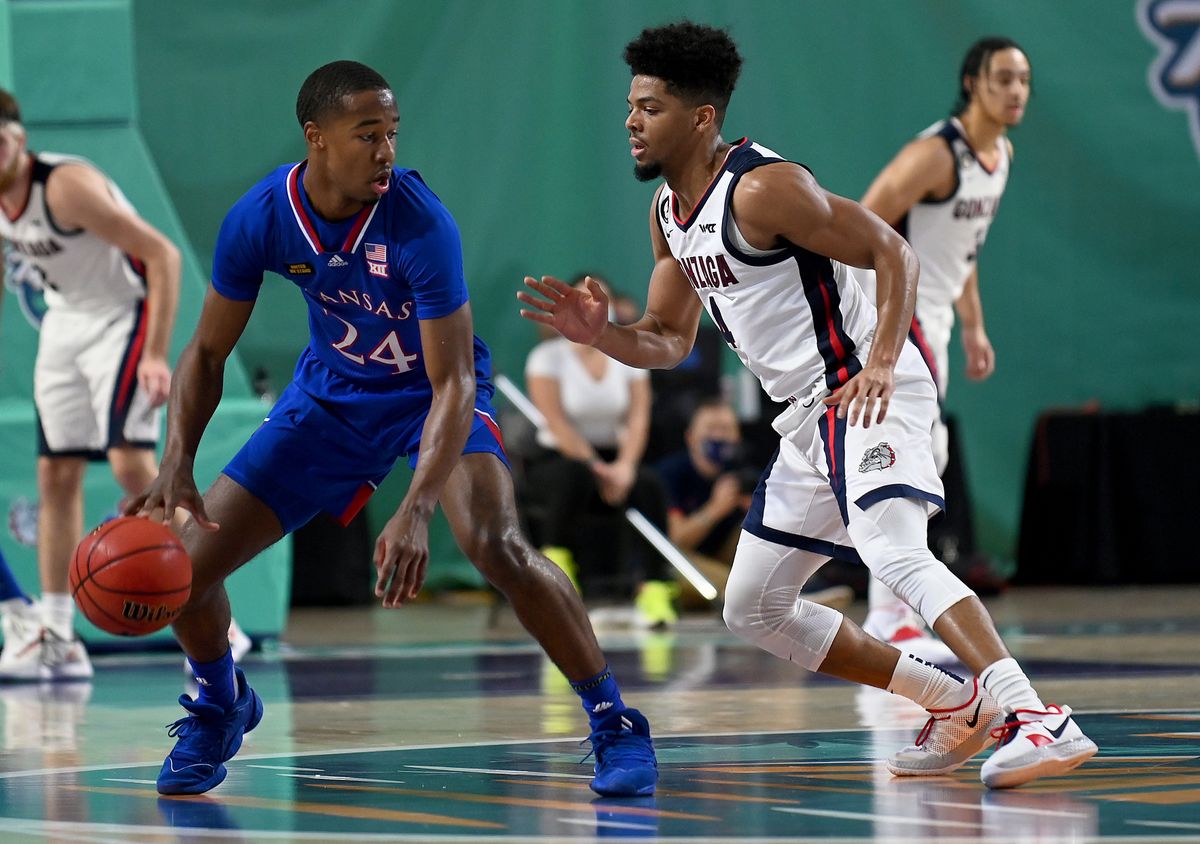 Gonzaga: It's hard to believe a local newspaper covers its best college basketball team any better than the S-R covers the Bulldogs. Or with more depth. The coverage this morning illustrates that. We start with Jim Meehan's work, including his game analysis, his look at the difference makers, the breaking COVID-19 news before the game and some news about Zach Norvell signing a contract with the Chicago Bulls. … John Blanchette has a column, one that focuses on Suggs' eye-opening performance, his first in a GU uniform. … We watched the broadcast and wrote a TV Take. … The unsung folks in the home offices put together a recap with highlights. … And there are many photos from Florida. … For today's soon-to-start game, Jim has a preview of the matchup with Auburn. We add a story on a player the Tigers don't have, dynamic freshman Sharife Cooper, who has yet to be cleared by the NCAA. … The Zags' performance may not have been unexpected – GU was ranked No. 1 coming in – but it still opened some eyes. We sampled some of the stories from around the country. Included in this box of chocolates is a story from Kansas and observations from The Slipper Still Fits. … The Gonzaga women were scheduled to open their season this weekend against Oklahoma in a South Dakota tournament. Then the virus hit. The Sooners are out. Jim Allen has this story on what adjustments are being made. … Elsewhere in the WCC, BYU rolled for the second-consecutive game but lost Gavin Baxter.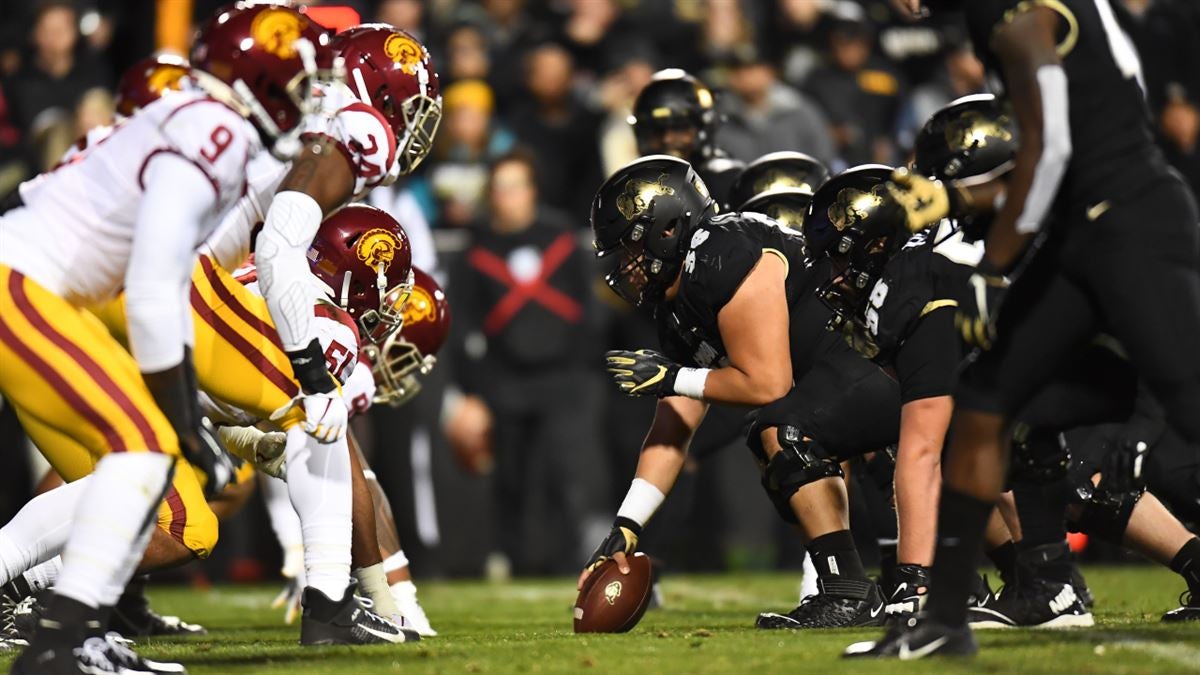 WSU: Around the Pac-12 and college football, the big news came from Los Angeles, where USC had to pull out of Saturday's game with Colorado. The Trojans are fighting the COVID-19 bug and have entered the quarantine period. Which means next week's game against Washington State might also be in jeopardy – even if the Cougars are cleared by then. If need be, maybe the Cougars could play undefeated BYU, which doesn't have a game scheduled. … There is no nickname for the game anymore, but Oregon State and Oregon do meet today in Corvallis. The Ducks are heavy favorites, but who knows in a rivalry game. OSU will try to run, Oregon will try to stop the run. Then the Beavers will pass. Maybe. … California and Stanford meet in another Big Game today. No, really. The rivalry is called The Big Game. You would think two schools with such academic reputations could come up with a snappier nickname. Or at least one with less pretentiousness. … UCLA is still on track to face Arizona on Saturday. … As is Utah against Washington. … Arizona State is finally getting healthy. … Now that USC can't play, Colorado is going to host San Diego State in a nonconference matchup. ESPN passed, so the game will be on the Pac-12 Network. … In basketball news, the best of the Big East (Villanova) handled the best of the Pac-12 (Arizona State) yesterday. … Arizona tips off its season with a new look and a new roster. Same old NCAA issues, however. … Colorado faces an old Big 12 rival today. … Washington is going to open its season against Baylor.
EWU and Idaho: We began this column speaking about missteps. We made a couple yesterday, including failing to link the opening day of Big Sky basketball teams in action. There weren't many games – the virus cut down Colorado State, Northern Arizona and many other teams around the nation – but Montana State picked up a win Wednesday. … So did Weber State. … Idaho State lost to Santa Clara.
Seahawks: The 2020 draft class is contributing. How much is the question. … Bobby Wagner still believes. … The Hawks' long layoff has helped players get healthy. … Russell Wilson is most thankful for basic human decency.
Mariners: Blake Snell trade speculation still infects Seattle.
•••       
• If I were czar of college hoops, no game would start at 8 a.m. PST. Too darn early, even for Black Friday. But I'm not czar of anything, not even my own home, so we'll trundle to the TV room, turn on Fox and watch game No. 2 in Gonzaga's pre-ordained run to the its first national title. But, as the British say, there are many slips possible between the cup and lips. Well, no one in Britain actually says that, but we've been catching up on "The Crown," so it just seems appropriate. By the way, our Thanksgiving dinner did not include pumpkin pie last night, the first time that's happened in, I don't know, 60 years or so. I missed it. It was my youngest son's birthday – he was born on Thanksgiving 33 years ago – so he got to choose desert. He picked doughnuts. Honestly, if there is any better indication Kim and I raised him right, I'm not sure what it could be. Until later …
Local journalism is essential.
Give directly to The Spokesman-Review's Northwest Passages community forums series -- which helps to offset the costs of several reporter and editor positions at the newspaper -- by using the easy options below. Gifts processed in this system are not tax deductible, but are predominately used to help meet the local financial requirements needed to receive national matching-grant funds.
Subscribe to the sports newsletter
Get the day's top sports headlines and breaking news delivered to your inbox by subscribing here.
---