Sports
A Grip on Sports: It was a rare Saturday around these parts, and you can include outcome of basketball game that had positives for both sides
Sun., Nov. 29, 2020 A GRIP ON SPORTS • It's not many years there comes a Saturday in late November without a Washington State football game or a Gonzaga basketball game to observe. Or a Sunday Seahawks' game to anticipate. But that was yesterday. It was the final Saturday in November of the weird year, 2020. Thank goodness.
•••••••
• Time is an ally, right? Get through November. December. January. Get to spring. Summer. And the wheel of progress may begin to roll over this deadly virus. That's the hope, anyway. Between now and then, however, we have to take whatever victories come our way.
There were precious few chances for victories yesterday in the local sports world. And that seemed odd. Or oddly normal, I guess, for the now we live in.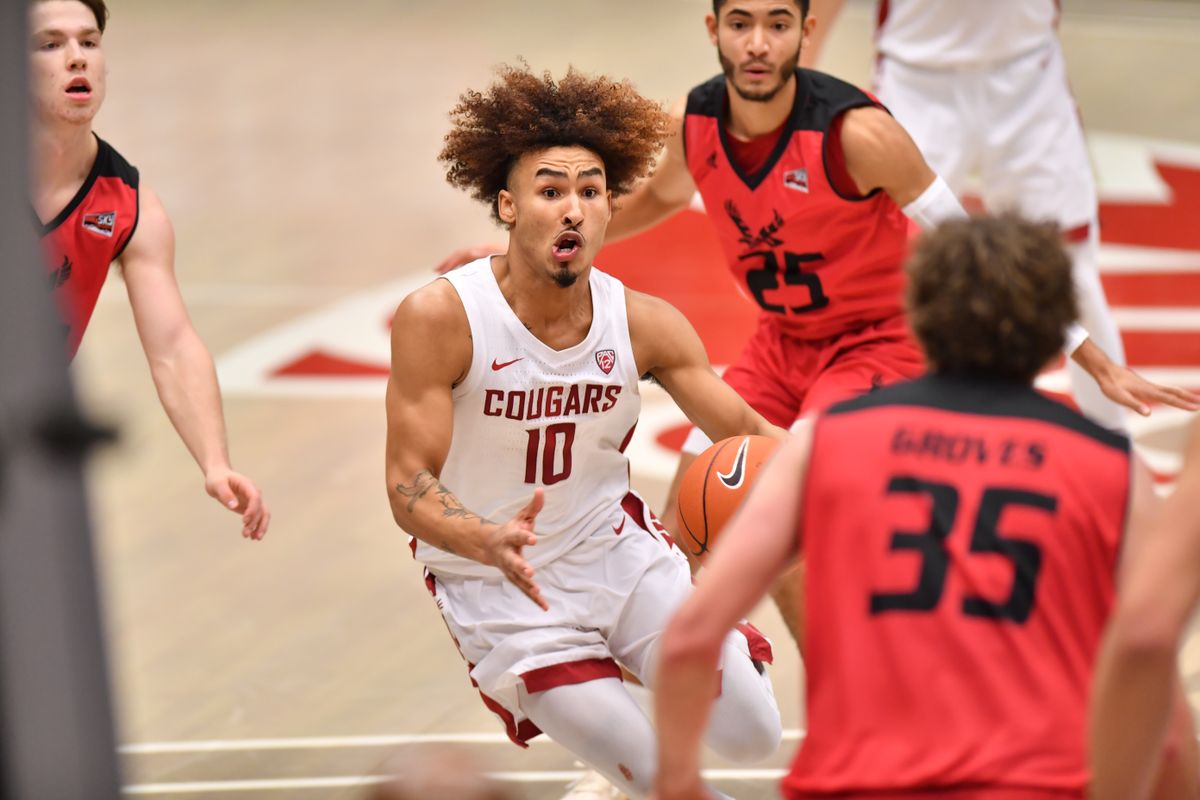 One fanbase was assured of emerging satisfied from last night's basketball matchup in Pullman between Eastern Washington and Washington State. Turns out it may be the Eagles' fans who are this morning, despite WSU winning 71-68. It's not just the tight nature of the final score that brings a smile to the faces of the Ralph Walters of the world, though that's part of it. It's partly because Eastern was playing short-handed. Literally. With so many players unavailable due to COVID-19 issues, EWU played six. Yep, that is it. Six players. And the best of that crew, preseason Big Sky Player of the Year Jacob Davison, only played about half the minutes he should have, saddled with foul trouble from the opening tip.
Washington State's followers, while happy with the victory that raised their team's record to 2-0, may not be as joyful as one might think. The Cougars struggled to shoot it early mainly because their offensive engine, Isaac Bonton, misfired in the first half for a second consecutive game. This one, however, his scoring woes continued all night. The explosive guard finished 3-of-16 from the floor. And, as his assist total showed (one), he wasn't creating for his teammates either.
The saving grace? The Cougars found a way to win. And they still have time to figure it all out as they adjust to new faces and new responsibilities. Oh, and they are 2-0.
• It was supposed to be Apple Cup week. But it wasn't.
Instead, the Huskies hosted Utah. And ended up with the same result as the past seven Apple Cups. Though Saturday night's 24-21 win took an almost unprecedented comeback. That hasn't been necessary against the Cougars recently.
Washington trailed by three touchdowns at halftime. Its freshman quarterback Dylan Morris seemed unnerved. Its defense seemed confused. The Huskies seemed headed for a season-changing loss.
And then they weren't. They dominated the third quarter, Morris came up big on the game's final drive and that was that. They earned the three-point victory and kept their perfect season unblemished.
•••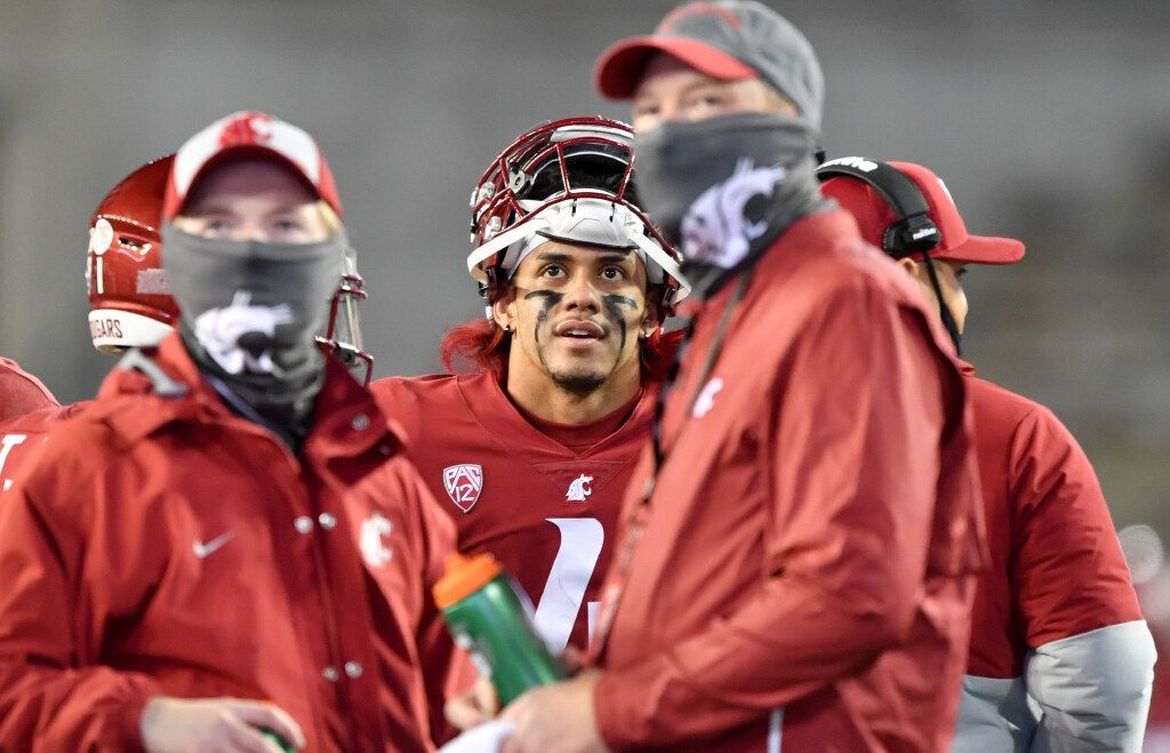 WSU: The Cougars have been unable to play football the past two weeks. Their roster numbers have not been to a level they need. But circumstances should be better this week. Except for one little detail. Their scheduled opponent Friday night, USC, is on the early edges of its virus-related shutdown. Will the Trojans be able to play this week? Theo Lawson takes a look at that and examines four possible scenarios for Washington State this weekend. … Ryan Collingwood covered the basketball game last night and has this story. … Around the Pac-12 and college football, Jon Wilner takes his usual look back at the conference's weekend games. It's not an upbeat assessment this week. … Except the assessment of Washington's comeback. The Huskies remain undefeated. They are atop the North standings. But it will probably all come down to the game in Oregon in two weeks. … Saturday's comeback was one for the history books. And one for the Huskies' happiness. … On the next page of those same books, however, Utah's perspective is quite a bit different. The Utes are reeling this morning. … Colorado hosted San Diego State and never seemed really threatened. The Buffs may have not been at their best but they are 3-0. … UCLA is better than people thought. The Bruins manhandled Arizona up front and sent the undermanned Wildcats to their 10th consecutive defeat. There is change coming in Tucson. … Saturday was a good day at Oregon State. The Beavers were still reveling in their comeback win over Oregon. … While California and Stanford played in an empty stadium Friday, folks did what they will do. They climbed Tightwad Hill and watched from afar. … New restrictions in Santa Clara County mean Stanford has to find a place to practice and play home games. Those restrictions may easily spread to Berkeley and to Los Angeles. … In basketball news, USC had little trouble with Montana, at least in the parts I watched. … UCLA's upcoming schedule is in jeopardy. … Arizona State is ready to play a home game.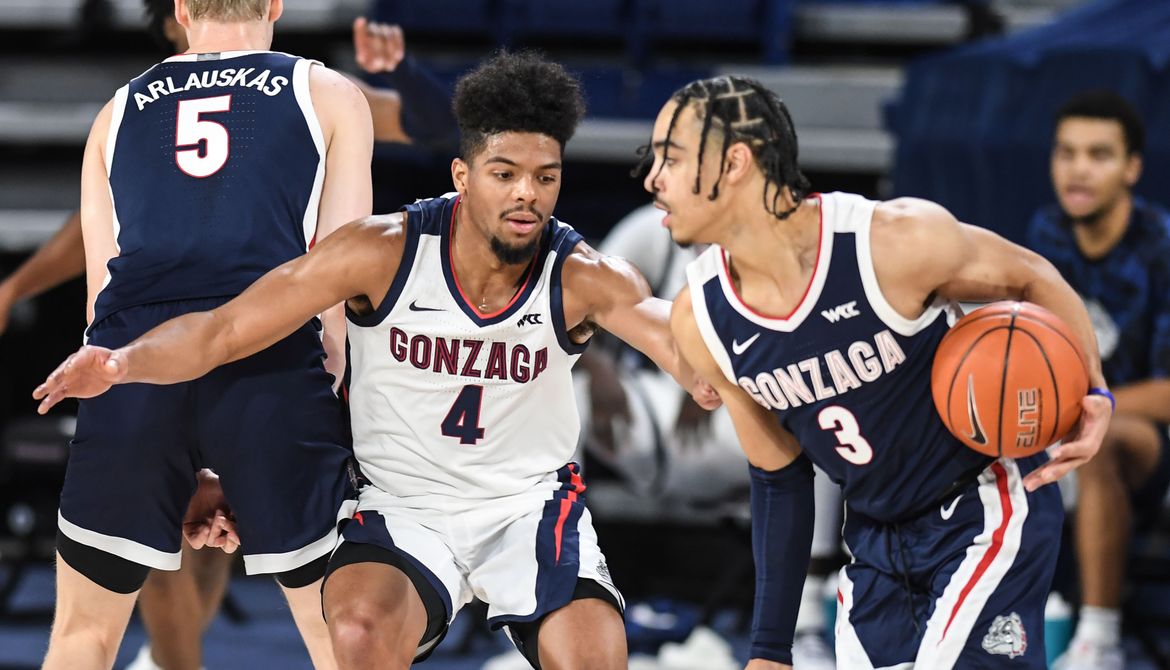 Gonzaga: The Bulldog men are still in Florida, dealing with their COVID-19 issues and preparing for their two scheduled games in Indianapolis, Wednesday vs. West Virginia and Saturday against Baylor. If their virus issues don't get worse, of course. While we wait, Jim Meehan looks back at their dominant first weekend and what lies ahead. … The women are in South Dakota where they will open their season against No. 1 South Carolina this afternoon. Jim Allen has a preview of their tough opening matchup. … Elsewhere in the WCC, BYU's hopes of challenging the Zags for conference supremacy took a huge blow, as starting big man Gavin Baxter was lost for the season with an ACL injury.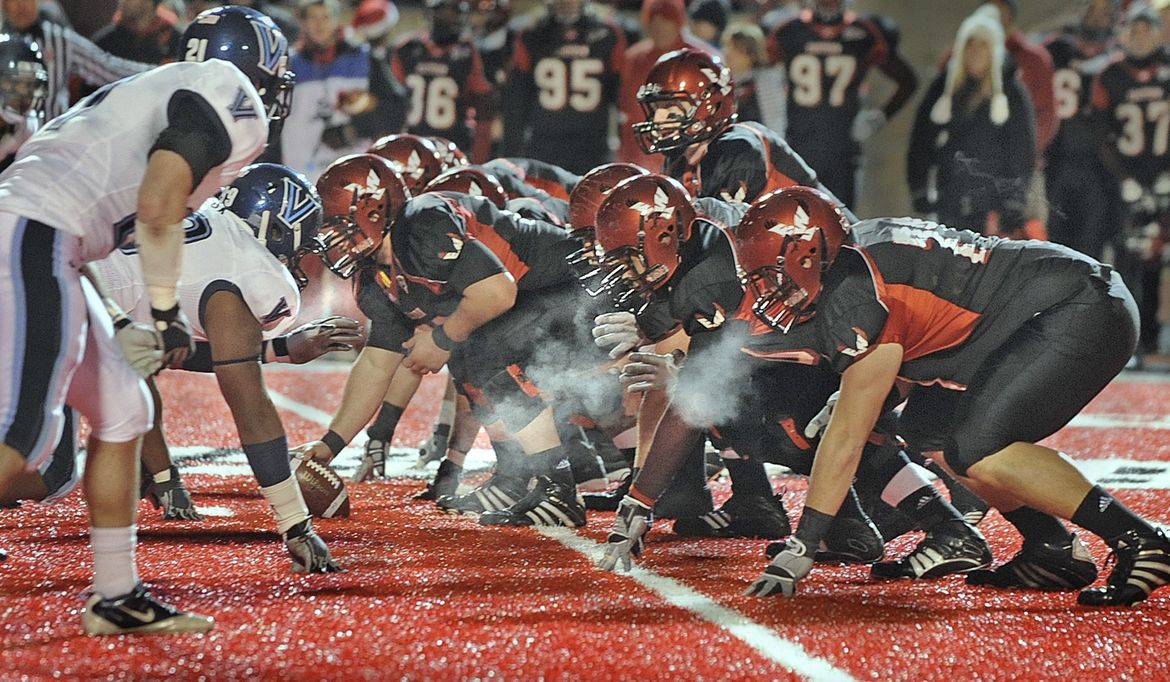 EWU: As we linked above, Ryan has the game story from last night. … On a brighter note, Ryan takes another look back at 2010. This time 10 years ago, the Eagles were eliminating defending champion Villanova and moving on to the FCS championship game. … Around the Big Sky, as we mentioned above, Montana struggled to get stops against USC, especially in the first half. … Montana State seems capable of adapting to changing circumstances. … Idaho State has some issues it has to fix. … Weber State didn't get to play last night. … Northern Arizona may not get to play for a while.
Seahawks: The Eagles' offensive line is banged up. The Hawks' pass rush has improved. It sounds like a recipe for Seattle success. … Three important starters will be back on the field for the Seahawks. … Jamal Adams believes Seattle's pass defense will be better too.
Mariners: First baseman Evan White can pick it, as baseball players say. But can he hit?
•••       
• Another Sunday without the Seahawks? What did we do to deserve this? Oh, right. It has always been out of our control. The NFL schedule makers are behind it. Well, our feast of Philadelphia cheesesteaks will have to wait. Not like I'm complaining or anything. More than usual, I mean. Until later …
Local journalism is essential.
Give directly to The Spokesman-Review's Northwest Passages community forums series -- which helps to offset the costs of several reporter and editor positions at the newspaper -- by using the easy options below. Gifts processed in this system are not tax deductible, but are predominately used to help meet the local financial requirements needed to receive national matching-grant funds.
Subscribe to the sports newsletter
Get the day's top sports headlines and breaking news delivered to your inbox by subscribing here.
---