News > Features
'You can't test for it': Calls to poison centers increase for anti-anxiety drug phenibut
Thu., Oct. 1, 2020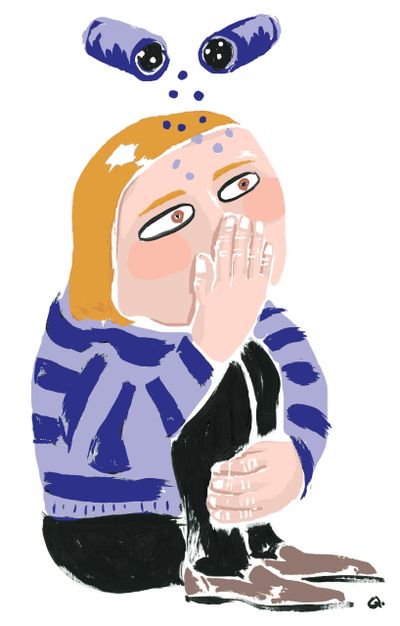 Since 2009, a growing number of Americans who took the anti-anxiety drug phenibut had serious reactions to the substance, which is sold online but remains unapproved in the U.S.
This trend caught the attention of a Washington State University researcher in Spokane, Janessa Graves, who studied a rise in phenibut-related calls to U.S. poison centers in recent years. Pronounced fen-i-byoot, the drug was developed in Russia in the 1960s as an anti-anxiety and concentration-enhancing medication. It was reportedly given to cosmonauts.
The new study looked at 1,320 phenibut cases called into U.S. poison centers from 2009-2019, said Graves, a WSU College of Nursing associate professor and assistant dean. Overall, coma was reported in 80 cases and three people died, although individuals had often taken other substances, as well. But even from exposure to phenibut alone, 10.2% resulted in serious effects and one death.
"There has been this increase over time in online sales of the substance," said Graves, who credits poison centers and their data collection as typically the first to confirm emerging trends about substances.
"The concerns are threefold. One is phenibut is readily available online. Two, other sources of data suggest that there may be some dependence issues associated with the substance. And three, there was the suggestion there could be these adverse outcomes."
Phenibut use and misuse can result in sedation, respiratory depression and reduced levels of consciousness, as well as withdrawal symptoms such as anxiety, agitation and acute psychosis, the report said. It was published Sept. 4 in the Centers for Disease Control and Prevention's Morbidity and Mortality Weekly Report.
Considering all cases over the decade, 32 were in Washington, and the state had one of the deaths, Graves said.
Substances such as phenibut also can be a concern now as more people report higher anxiety during the pandemic, she said. Other issues include if people aren't aware of the substance's potential effects and it's labeled under brand names such as Fenibut or under the chemical name.
Graves collaborated with Dr. Erica Liebelt, executive director and medical director of the Washington Poison Center in Seattle. Liebelt pulled the national database cases on phenibut maintained by the American Association of Poison Control Centers and helped analyze the information.
Bringing attention to phenibut is crucial, Liebelt said, while crediting Graves as being on the leading edge of that.
"It drew from a huge database because all 55 U.S. poison centers upload their data every 5 to 7 minutes," Liebelt said. "The purpose of this report was to make people aware of this substance and the potential seriousness of it."
A majority of calls to poison centers about phenibut came from health care providers, the study said.
"You can't test for it," Liebelt added. "That's the other thing, so doctors call us and say, 'I have a patient who is comatose, and the drug screen is negative.' The list of things that can do that is quite extensive, so we rely on the histories of patients, and many patients are hesitant to disclose use of drugs like this."
But when phenibut is suspected, medical providers aren't always aware of the substance, she said. "I talked to an ER physician about this, and he didn't know what phenibut was, so he wanted information."
The national poison center data system reports nearly 2 million exposures a year, she said, and it often helps identify substance-use clusters and trends. Numbers for phenibut peaked in 2018 at almost 400, she said, but it's significant considering that the exposures had increased over the past five years.
"That's where poison center data is helpful because we can detect emerging trends," she said. "The poison centers were first to be notified of spice, the synthetic cannabinoids, when it got in this country because somebody called a poison center."
Another trend includes the use of kratom, a substance derived from a plant found in Southeast Asia that can be used as a substitute for opioids or to prevent opioid withdrawals.
Within the phenibut report, some unintentional exposures occurred in people younger than age 18. More than three-quarters of the reported exposures were in men, while a majority – 58% – occurred among adults ages 18-34.
Commonly reported adverse health effects include lethargy or drowsiness, agitation, tachycardia and confusion. Major life-threatening or disability-causing effects occurred in 1 in 8 reported exposures.
"Most common calls were for drowsiness, but there were also symptoms associated with agitation, tachycardia – which is sort of a racing heart rate – and confusion, and those were withdrawal symptoms," Graves said.
"Acute use causes sedation and respiratory depression, kind of this drowsiness characteristic."
Graves said that in April 2019, the U.S. Food and Drug Administration issued three warning letters to companies whose products were marketed as dietary supplements and labeled to contain phenibut. The officials cited that phenibut doesn't meet the definition of a dietary ingredient under a federal act.
"I think there are companies trying to skirt around it by perhaps not calling an item a dietary supplement and calling it something else … but I know for a fact phenibut is certainly available online."
Someone who was upset about the study even sent her a link on where to buy it online, she said.
"It's still legal in Russia and in a handful of other former Soviet Republics but certainly not in the United States and other developed countries," Graves said.
"It kind of lives in this weird land of it's not an approved medication, but it's legal to buy online. It can't technically be called a dietary ingredient."
Graves also cautioned that people should check with their health care provider before taking a new substance.
"They need to read the labels and talk to their health care providers because something that might seem simple or innocuous on a label might have a poor interaction with a grapefruit.
"A health care provider can probably provide some perspective on alternative sources of anti-anxiety approaches or ways to mitigate anxiety that don't involve taking substances that aren't regulated."
Local journalism is essential.
Give directly to The Spokesman-Review's Northwest Passages community forums series -- which helps to offset the costs of several reporter and editor positions at the newspaper -- by using the easy options below. Gifts processed in this system are not tax deductible, but are predominately used to help meet the local financial requirements needed to receive national matching-grant funds.
Subscribe to the Coronavirus newsletter
Get the day's latest Coronavirus news delivered to your inbox by subscribing to our newsletter.
---