Sports
A Grip on Sports: A packed weekend beckons for local sports fans, as does a few housekeeping items
Fri., Oct. 2, 2020 A GRIP ON SPORTS • It's Friday. Again. And the weekend beckons. Again. So what is there to watch?
•••••••
• A lot, actually, Though maybe not as much postseason baseball as there was a couple days ago. At least we are sure the NBA and WNBA Finals will last through the weekend. After that, though, who knows?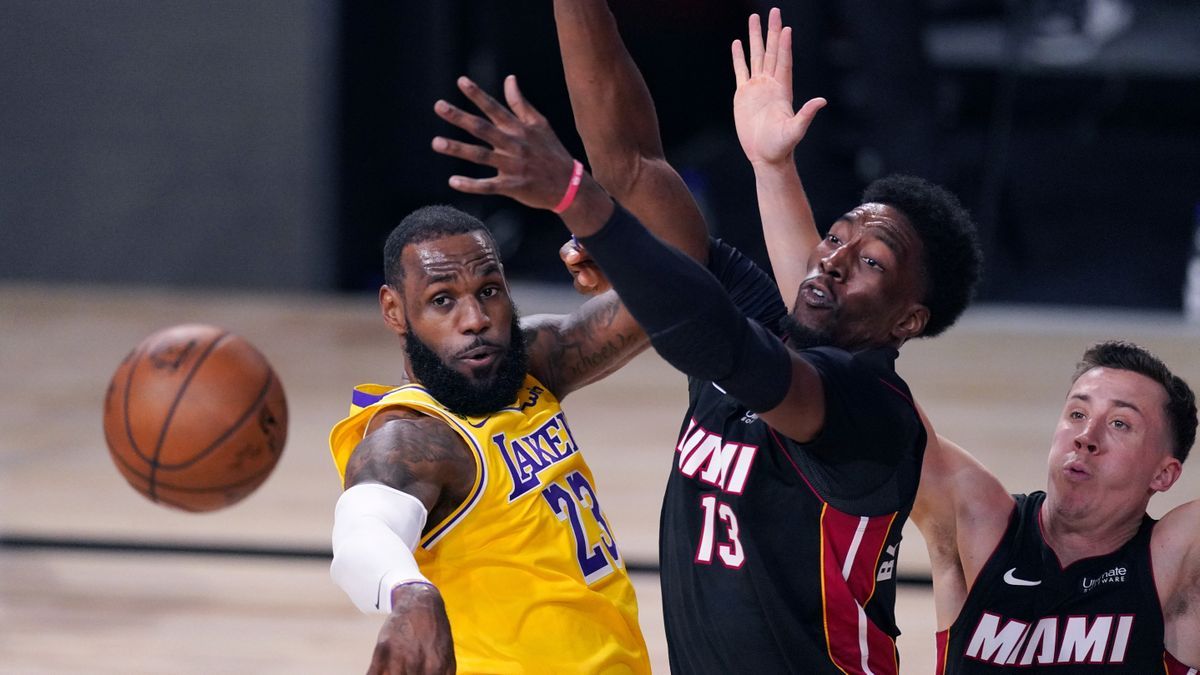 Those sports dominate tonight's sports viewing, with baseball on during the day – weather permitting in Chicago – and the Seattle Storm leading off the night session. The first game in the Storm's best-of-five championship series with Las Vegas tips at 4 p.m. on ESPN2, ending just in time to flip over to ABC for Game Two in the Heat-Laker series. By then, we should know if Miami has enough healthy players to field a lineup. Thankfully (I guess), it's not due to COVID-19, just the normal basketball stuff like bad knees and feet.
College football dominates Saturday, as it should in October, with the best game either seventh-ranked Auburn at No. 4 Georgia or Texas A&M, ranked 13th, at second-ranked Alabama.
If you are a horse racing fan, the final leg of the Triple Crown will be run tomorrow afternoon, about four months late and in the wrong state. The Preakness, from Baltimore, will go off at 2:40 PDT on NBC.
Sunday is, of course, the NFL's bailiwick. If all you care about are the Seahawks, then you'll be done early. They play in Miami with the usual 10 a.m. PDT start. Russell Wilson and his pals will be on FOX this week.
The game of the day, however, is on CBS. New England travels to Kansas City. It kicks off at 1:25 p.m. It seems like a good chance to compare Patrick Mahomes' performance against that of Wilson, who faced the Pats' secondary a couple weeks ago. MVP thoughts and all that.
While the Hawks are playing, so are the Storm (noon, ABC), which doesn't seem like good planning but what do we know? The NBA game at least only has to deal with the boring Sunday night matchup of winless Philadelphia at the beat-up 49ers. That's not much of a draw in the Inland Northwest. Or outside of the Bay Area for that matter.
• Two weeks ago we wrote about an email Gonzaga sent to its season-ticket holders. Since that time, we've held some conversations with a variety of people, including a lengthy phone call yesterday with GU athletic director Mike Roth. We have some clarification to pass along.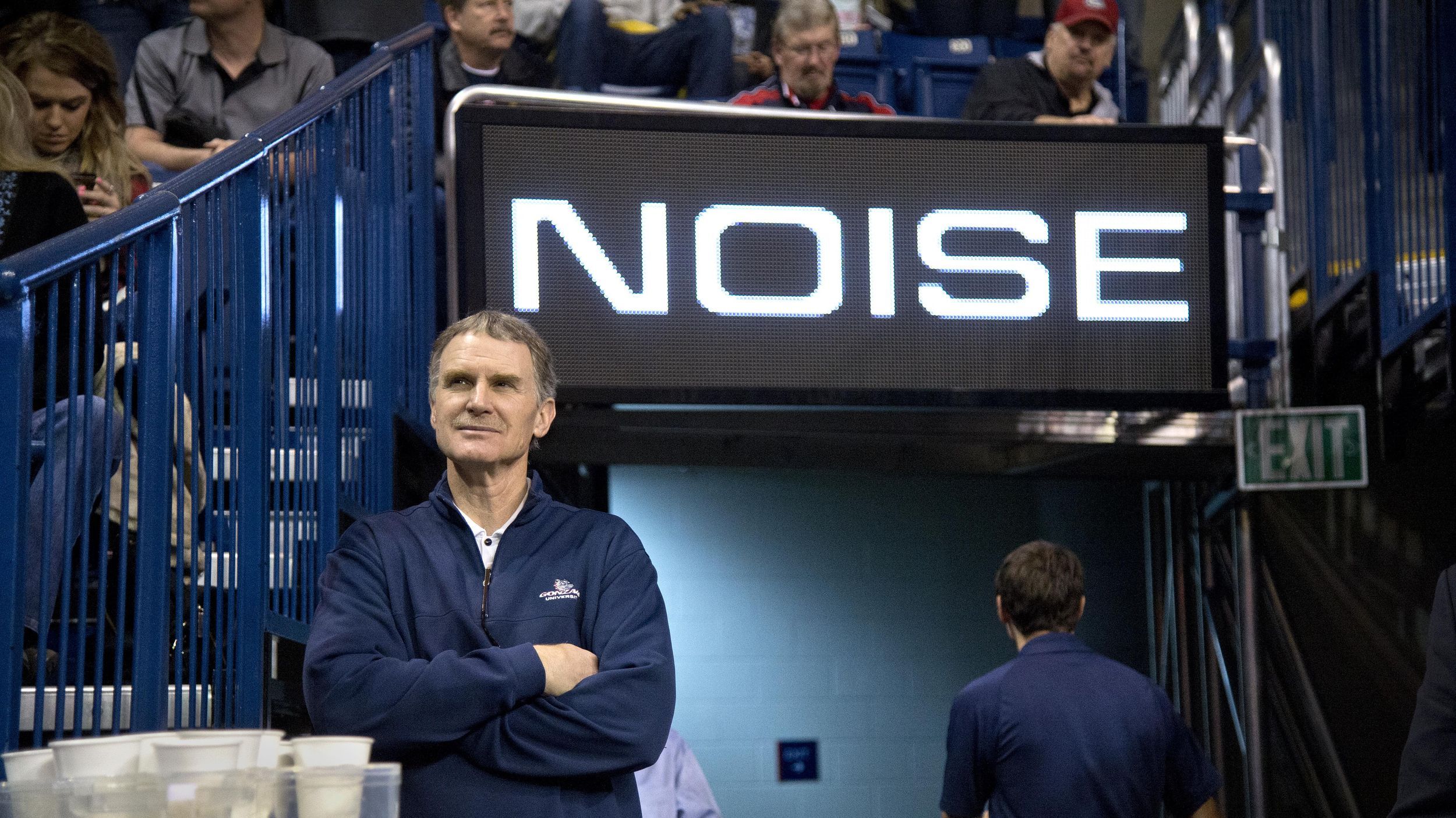 Yes, like every college athletic department in the nation currently, the Bulldogs' financial situation isn't the best. Yes, the Zags would appreciate their season-ticket holders to donate as much as they possibly can to the help the school's athletic teams. But no – make that an emphatic "no" – if a season-ticket holder decides not to donate for whatever reason, they won't lose their tickets or their place in line in the future.
Roth repeated that over and over again in our conversation yesterday.
He apologized if the e-mail's language was unclear – it was – and for any confusion it might have caused. But he also explained his department was trying to walk a fine line. It needed people to know Gonzaga athletics needs support right now more than ever. That makes sense.
When it comes to college athletics, the model foremost in fans' minds comes from big-time football schools. More than 100,000 people packing the stadium each Saturday. Huge television contracts. Oversized endorsement deals with UnderArmour or Nike.
Uh, that's the not Gonzaga model. Yes, the Zags are on ESPN. A lot. But that money is funneled through the West Coast Conference office and helps fund all its activities as well as gives buoyancy to the USDs and Santa Claras of the Zags' world. Where GU earns its bones is in McCarthey. No one in the WCC packs its stands like Gonzaga. Not just for men's games but for the women as well. That's where the Bulldogs' big money comes from. Well, that and the donations from the people who sit in those seats.
No folks in seats, less revenue. Does that make sense? So Roth and his staff wanted those folks to understand their importance and the importance of the money they contribute to the program. Even if those folks can't attend games – and, at this moment, they can't and won't be able to unless circumstances change drastically – they can still lend a financial hand.
But if they can't, Roth understands. The pandemic has pulled the financial rug out from under more than just college athletics. People in all walks of life are hurting financially. A donation might not be in the cards this year. In 12 months, though, sitting in McCarthey, watching GU match up with Whatsamotta U. might be just the ticket. And the opportunity will still be there for the Zags' season-ticket holders, no matter their circumstances between now and then.
•••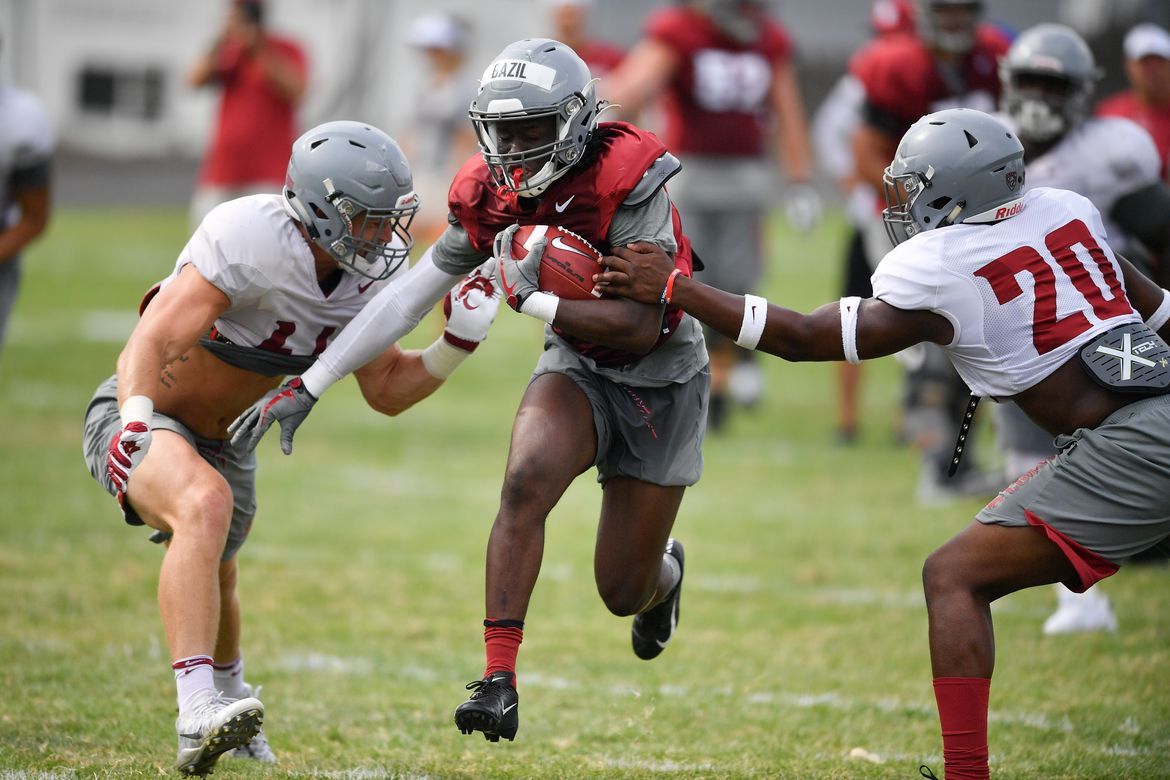 WSU: The season hasn't even begun yet – the Cougars will begin formal practice next week – and Theo Lawson has questions to answer. Of course, he asked for them. Just for this mailbag. … Theo previewed about Brett Rypien's NFL debut last night, but it was the Associated Press who covered Rypien's game. That and the local Denver media. … Aron Baynes will be a free agent this offseason. … Around the Pac-12 and college sports, it looks as if Merton Hanks is in charge of putting the football schedule together. When we will see it is anyone's guess. … Cade Otton wants to have a big year for Washington. … Oregon's offensive line and tight ends will be OK, despite some defections. … UCLA and USC have clearance from the state to practice. That's a big deal. Now only Colorado has huge roadblocks to overcome. … Stanford is losing its best defensive player, corner, Paulson Adebo, who is opting out to prepare for the NFL draft. … No matter what happens, Utah will be ready for the season. The Utes have been lucky with its coronavirus testing. … In basketball news, Arizona has officially called off a game with Loyola-Marymount. … Finally, a differing view on football playoff expansion.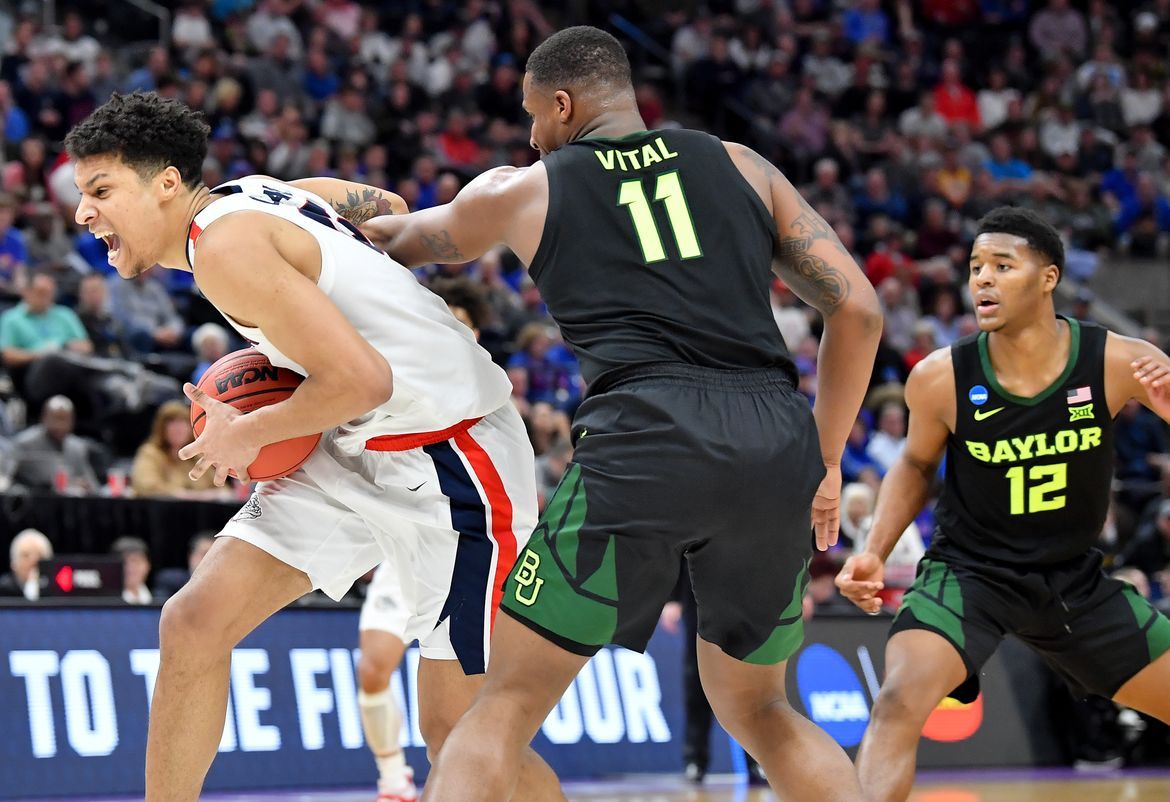 Gonzaga: With a trio of available basketball courts, the Zags are contemplating holding a multiple team event on campus. It's a way to get more non-conference games in without having to travel. Jim Meehan has more in this story. … There is one non-conference game already set, though it is in Indianapolis. It features GU facing Baylor in a matchup of two top-5 teams. Jim has all the information.
EWU: Larry Weir's latest Press Box podcast features a conversation with Eastern athletic director Lynn Hickey.
Preps: It's Friday night. There is football in North Idaho. Dave Nichols has a preview. … Idaho will have a girls' state wrestling tournament in 2021-22.
Seahawks: Brandon Shell stutters. He isn't shy about letting everyone know. … With two threats on the outside, opposing defenses, including this week's opponent, Miami, have to pick their poison. … Wilson won a monthly award. Good for him. … The defense isn't getting all that much healthier as the week progresses.
Mariners: Though the M's want to improve their bullpen, the available free-agent pool isn't strong.
Sounders: This story about the season there wasn't professional women's soccer in this country is worth the time.
Storm: Yes, Seattle lost both regular-season games against Las Vegas. But Sue Bird did not play in either and Brianna Stewart, the league's best player, missed one as well. It should be an even and interesting series. … Bird has been in the league 17 years and is one of the best ever to play. … A tough season will be capped with a tough series.
•••       
• There have been a whole heck of a lot of anniversary stories recently, but none better than this one looking back at an awful day in 1970. Until later …
Local journalism is essential.
Give directly to The Spokesman-Review's Northwest Passages community forums series -- which helps to offset the costs of several reporter and editor positions at the newspaper -- by using the easy options below. Gifts processed in this system are not tax deductible, but are predominately used to help meet the local financial requirements needed to receive national matching-grant funds.
Subscribe to the sports newsletter
Get the day's top sports headlines and breaking news delivered to your inbox by subscribing here.
---