Sports
A Grip on Sports: The year from perdition takes another baseball legend as Bob Gibson dies at 84
Sat., Oct. 3, 2020 A GRIP ON SPORTS • I don't know about anybody else, but I'm tired of this crud. When the news broke yesterday Bob Gibson had died, I wanted to fire a high-and-tight fastball under 2020's chin. Enough is freaking enough.
•••••••
• Al Kaline. Lou Brock. Tom Seaver. Don Larsen. Jimmy Wynn. Bob Oliver. Bob Watson. And now Gibson. All have died this year. And that's just the baseball players. It's almost as if a supreme being decided to play around and accidentally set fire to my baseball card collection. Heck, before Gibson's death on Friday, Jay Johnstone and Lou Johnson, two other players who filled the box scores of my youth, passed away this week.
Enough is enough.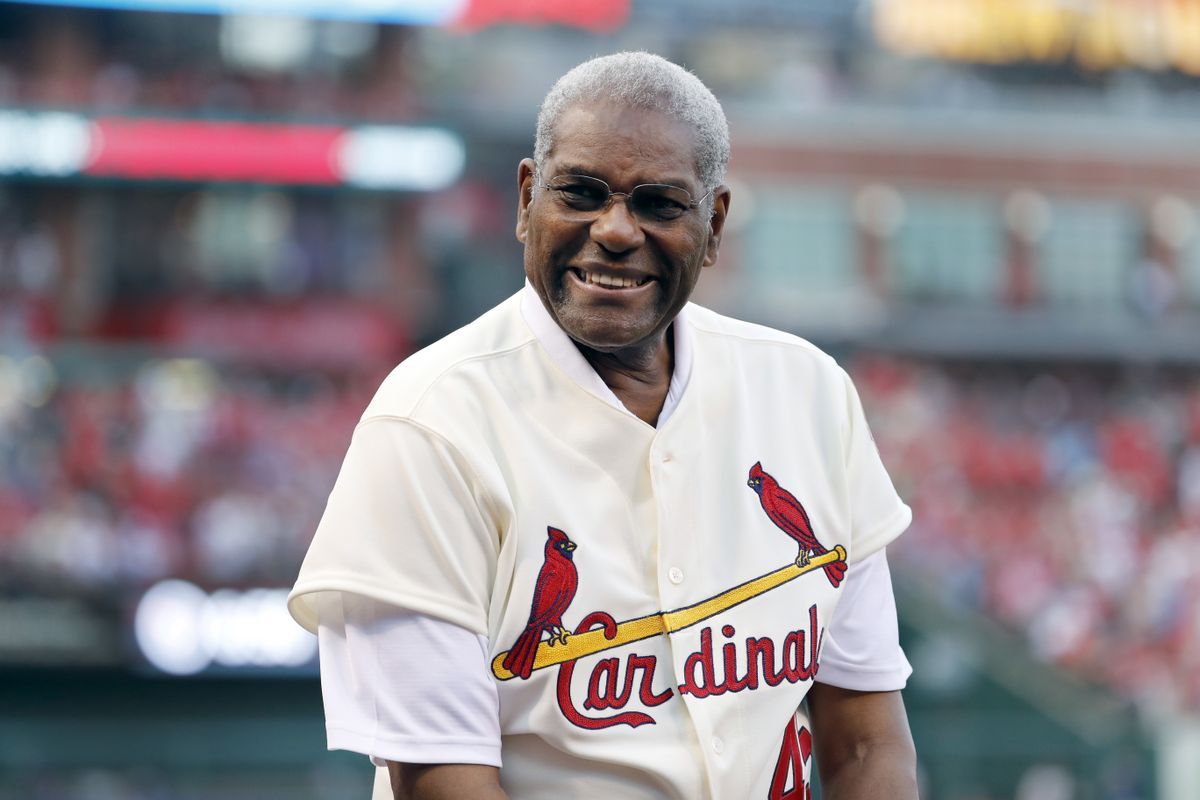 I'm sorry, but I'm ready to give up. Which wouldn't be a great way to honor Gibson's memory. If there was one thing anyone learned from Gibson's life – and baseball career – is how to battle. Or how to fight. To never accept defeat.
The greatest pitcher in St. Louis Cardinal history started out life as a sickly boy of a single mother. He dealt with rickets, pneumonia, asthma, hay fever as well as a heart issue. And poverty. Defeated them all. Grew up to play baseball and basketball at Creighton, in his hometown of Omaha. Played a year with the Harlem Globetrotters. And then helped change baseball.
If you remember Gibson, you remember his scowl. And his determination to dominate the outer third of the plate. He set boundaries. If a hitter tried to take possession of the outside pitch by getting too close to the plate, Gibson always responded. Always.
He saw baseball as a contact sport. But only if his opponent tried to step across the line, a line he defined. And yet, that wasn't why Bob Gibson had maybe the greatest season ever for a modern pitcher. Well, not the only reason.
Gibson threw hard. He had great control. His breaking ball snapped, his fastball sung. He was just dominating.
In 1968, the year baseball left one era and prepared to launch into another, Gibson helped fuel the change.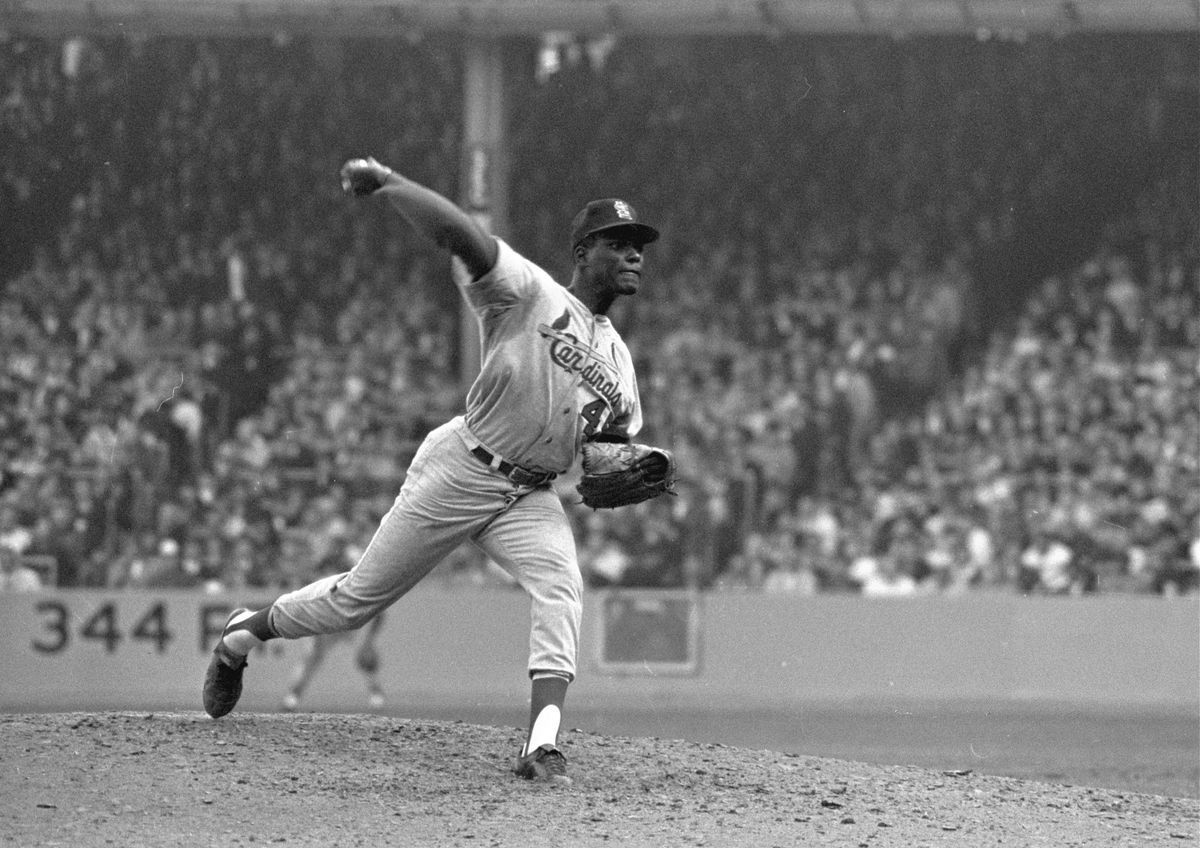 In 1969, baseball planned to expand and switch to divisional play. No more direct route to the World Series. Twice as many teams were to make the postseason. Baseball's powers to be were trying to inject some excitement into the game. Not for the first time – or the last.
And here was Gibson, stepping on to the mound in 1968 and just plain dominating hitters. He started 34 games that year. He finished 28 of them, including his last 24. He threw 13 shutouts. In more than 300 innings he gave up less than 200 hits. He won the Cy Young Award and the MVP.
Yet, the number that stands out is 1.12. It seared itself into fans' memories, like 60 and 104. It was Gibson's earned run average for the season. It may be surpassed, as Babe Ruth's home run mark or Maury Wills' stolen base record were, but it will never be forgotten.
He dominated in such a way, Denny McLain won 31 games that season, the first pitcher to win at least 30 in 34 years, and McLain wasn't considered the best in baseball. That honor was earned by Gibson.
Standing on that 15-inch-high mound, Gibson was king of all he surveyed. So much so, baseball lowered the mound 5 inches the next year, hoping to limit Gibson's (and others') domination. It worked. In 1969, Gibson's ERA "soared" to 2.18.
You are going to see a lot of pictures on social media today of Bob Gibson with St. Louis Cardinal pitchers from the 1980s, '90s and beyond. That's because he never stopped being a Cardinal. Never stopped teaching. Never stopped being part of baseball. Until he couldn't do it anymore. After all Bob Gibson went through to become the most dominant pitcher of his time, it took everything cancer could throw at him to slow him down.
It finally stopped him. And made us hate 2020 that much more.
• This morning the Pac-12 announced its 2020 football schedule for the third time. Hopefully, it will be the last.
Washington State will open at Oregon State, play the Apple Cup on the same day it usually is – the Friday after Thanksgiving – and play at USC in its crossover game (called it) with the South.
The final regular season game will be against California, more than likely in Pullman snow Dec. 12.
Is it tough? Well, quite possibly the easiest game the Cougars will face is their opener, when Nick Rolovich's team may not have his concepts down. After all, WSU didn't have spring, didn't really have a summer and won't have much time to change from the Air Raid to Rolovich's version of the Run and Shoot.
Lose that first one and it could be a painfully long short season for the Cougars.
•••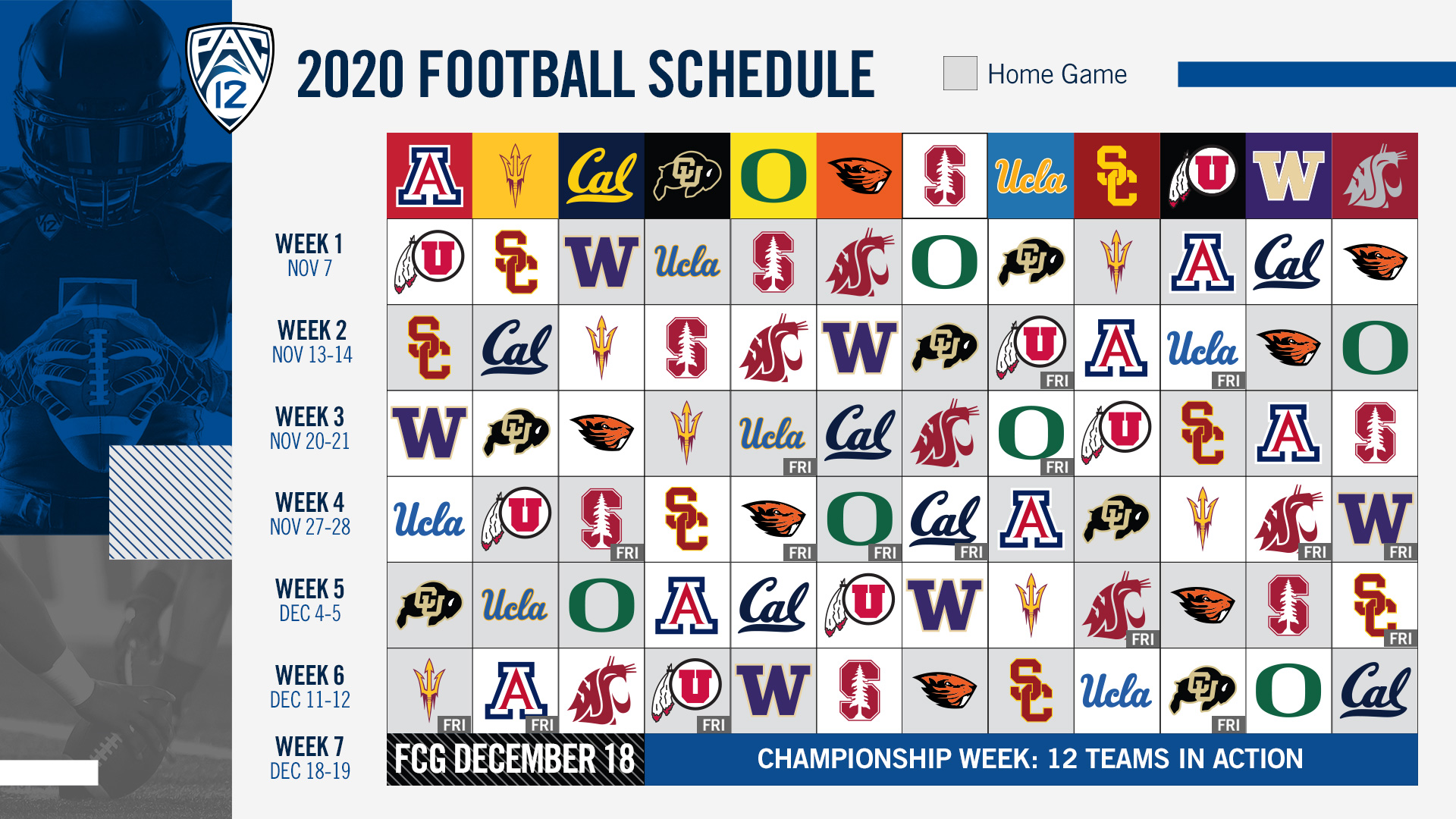 WSU: Theo Lawson arose this morning to watch the Cougar flag wave on GameDay and then stayed up to write about the football schedule. … Around the Pac-12 and college sports, some schools are better prepared for their season openers than others. … How well will the rapid coronavirus tests work? … Oregon State now knows it opens with Washington State. That's unconventional. Like everything else this year. … Oregon's offensive line has a bunch of new faces. … Utah is still trying to figure out who will start at quarterback. … With the health restrictions in place, Colorado still is hoping to begin practice next week. … In basketball news, Arizona is hopeful it can hold a multi-team event. … Putting together a non-conference schedule has not been easy for Colorado.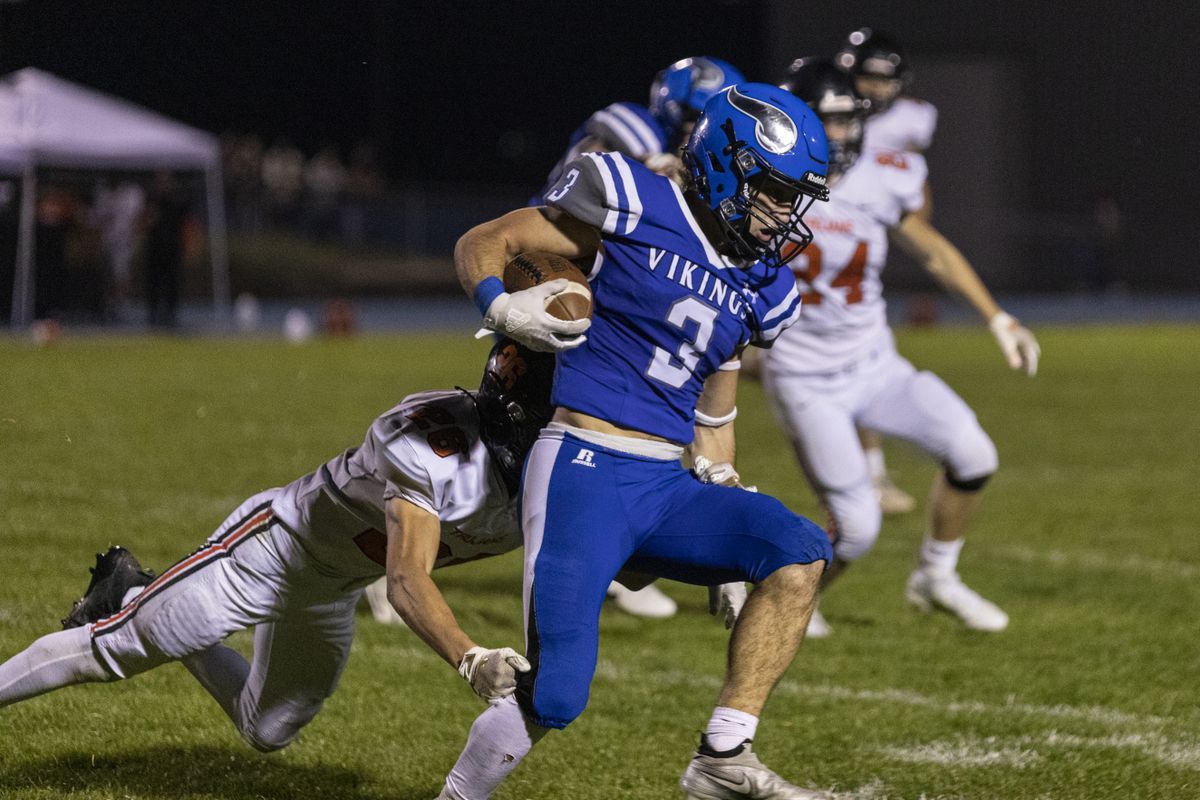 Preps: Coeur d'Alene cemented its place as the area's best high school football team last night, defeating Post Falls 48-7 in a non-league matchup. Dave Nichols was there and has this story.
Seahawks: It's a beat-up group of Hawks headed to Miami for tomorrow morning's game. … Jermaine Kearse did some remarkable things for Seattle. … Russell Wilson and the offense has as well this season – and may be able to do even more. … The NFL may have instructed its officials to cite offensive linemen for holding less often this year. We don't know for sure, but flags for the penalty have declined. That may be helping the Hawks. … With all their injuries, the Seahawks are counting on their reserves, including Shaquem Griffin. … Damien Lewis has a personal connection to honor.
Mariners: Larry Weir talked M's baseball with Gary Hill, who is part of the team's broadcast crew. The conversation is the centerpiece of the latest Press Box podcast. … The starting rotation showed a lot more in the short season than most expected.
Storm: Behind Breanna Stewart's 37 points, Seattle pulled away to win the WNBA Finals' opener with Las Vegas, 93-80. A lot of others chipped in as well.
Sounders: The return of Roman Torres offers Seattle flexibility and depth.
•••       
• The last leg of the Triple Crown is this afternoon, with Authentic favored to become the answer to a trivia question. "Which horse won the Preakness the only time it was run in October?" … Spent some time last night on the back deck looking at the moon and Mars. It was mesmerizing. I know, I'm a nerd. Until later …
Local journalism is essential.
Give directly to The Spokesman-Review's Northwest Passages community forums series -- which helps to offset the costs of several reporter and editor positions at the newspaper -- by using the easy options below. Gifts processed in this system are not tax deductible, but are predominately used to help meet the local financial requirements needed to receive national matching-grant funds.
Subscribe to the sports newsletter
Get the day's top sports headlines and breaking news delivered to your inbox by subscribing here.
---