Sports
A Grip on Sports: When you root against a baseball team, it's always a bad day when they win
Tue., Oct. 6, 2020 A GRIP ON SPORTS • Might as well count our blessings this morning. After all, it's a good day when you don't have to write about a childhood hero passing. Or an NFL team in semi-quarantine after a virus breakout. There is bad news of course. Both the Yankees and Astros won their playoff games.
•••••••
• Growing up a Dodger fan, there was one team I hated above all else. That would the Giants. It's part of the code you agree to when you got your first pack of Union 76 Dodger baseball cards.
But I was a bit of an outlier. I hated the Yankees more. And their insufferable fans. Heck, I really liked a girl in college but decided to not ask her out when I say her wearing a NY hat. Turns out she saw it as a fashion accessory. And thought I was a dweeb. A win-win I must say.
Anyhow, after moving to the Northwest and spending a majority of my life here, hating the Yankees intensified. After all, the New York franchise is everything the Seattle franchise isn't. Consistent winners. Consistent spenders. Consistent jerks.
Thus, the Yankees are team non-grata in my presence; the undisputed No. 1 villains in baseball in what I thought would be perpetuity. Except that pedestal has been toppled the past year or so. Houston banged away at it, brought it down, rebuilt it out of recycled trash cans and ascended to the top of the heap.
Yep, the Astros found a way to devalue 50 years of animosity about the Yankees and rose to the top on my hit list.
Cheaters never prosper? Tell that to Astros owner Jim Crane. His team cheated like crazy in 2017, won the World Series against the Dodgers and got away with it. You may think they paid a price, but look up the record for that World Series. Who is listed as the winner?
In 50 years the only people who will be pointing out the Astros cheated to win will be considered obsessive fools. The average fan will see some list of Houston titles and never even consider the subterfuge involved in the '17 crown.
Yesterday, Houston faced off with Oakland in one of the American League division series. The Astros bats exploded, almost as if they knew what was coming. They routed the A's 10-5. And put me into a bit of a funk. A funk that got bigger when the Yankees pounded their way to a 9-3 win over Tampa Bay later in the evening.
All in all, it was a bad day of playoff baseball in the Grippi home.
• I'm thinking of putting this ditty on my headstone: "Never forget the Astros cheated in 2017." Too much?
• In about a month the Pac-12 will begin playing football games. Not many mind you. Just a half-dozen scheduled ones and then a playoff game of sorts. Seven weeks may seem like a decent amount of time, but it will fly by way-too-quickly.
The time between now and Nov. 7, however, will seem interminable. Luckily – I'm not sure that's the right term, but I'm going with it for now – we have everybody and their nephew dissecting the schedule. Who got a break. Who got dissed. Who has a chance. Who might as well mail it in.
No matter who is you favorite Pac-12 football program, there probably is an analysis of its schedule and how Larry Scott was personally out to get your school.
•••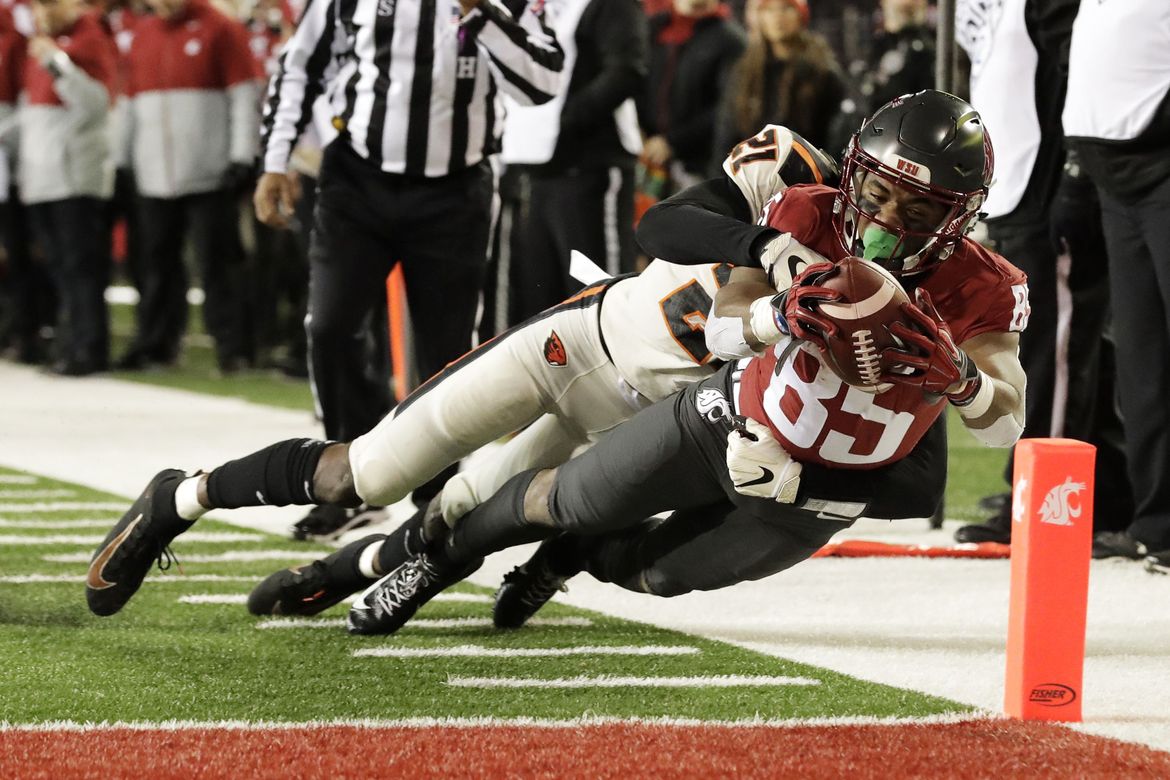 WSU: Theo Lawson doesn't bemoan the Cougars' schedule this morning, he just breaks it down in a couple way. First off, he looks at each game and Washington State's chance of winning it. Then he takes a quick look at how many games the oddsmakers think WSU will win. If you believe the Cougars can win their opener against Oregon State, then take the over. If not, the under is for you. … Larry Weir talked with Dennis Patchin and Rick Lukens yesterday and the latest Press Box podcast turned to Cougar football. Mike Leach came up. … Around the Pac-12 and college sports, Washington heads into camp trying to answer a few questions. The school is also trying to come up with an answer to rising COVID-19 numbers. … Yesterday was a good day at Oregon. Not only did the Ducks find out one of their opted-out defensive backs is returning, they also got a commitment from a Boise State grad transfer safety. … Oregon State's rebirth in 2000 began at Washington. … As we said, schedule news is big everywhere, including Colorado and Utah. … The Ute defense used its downtime to learn some things. … Arizona football coach Kevin Sumlin is away from his team. He has COVID-19. … The Wildcats lost most of their linebacking corps. … In basketball news, another hole opened in Oregon's schedule.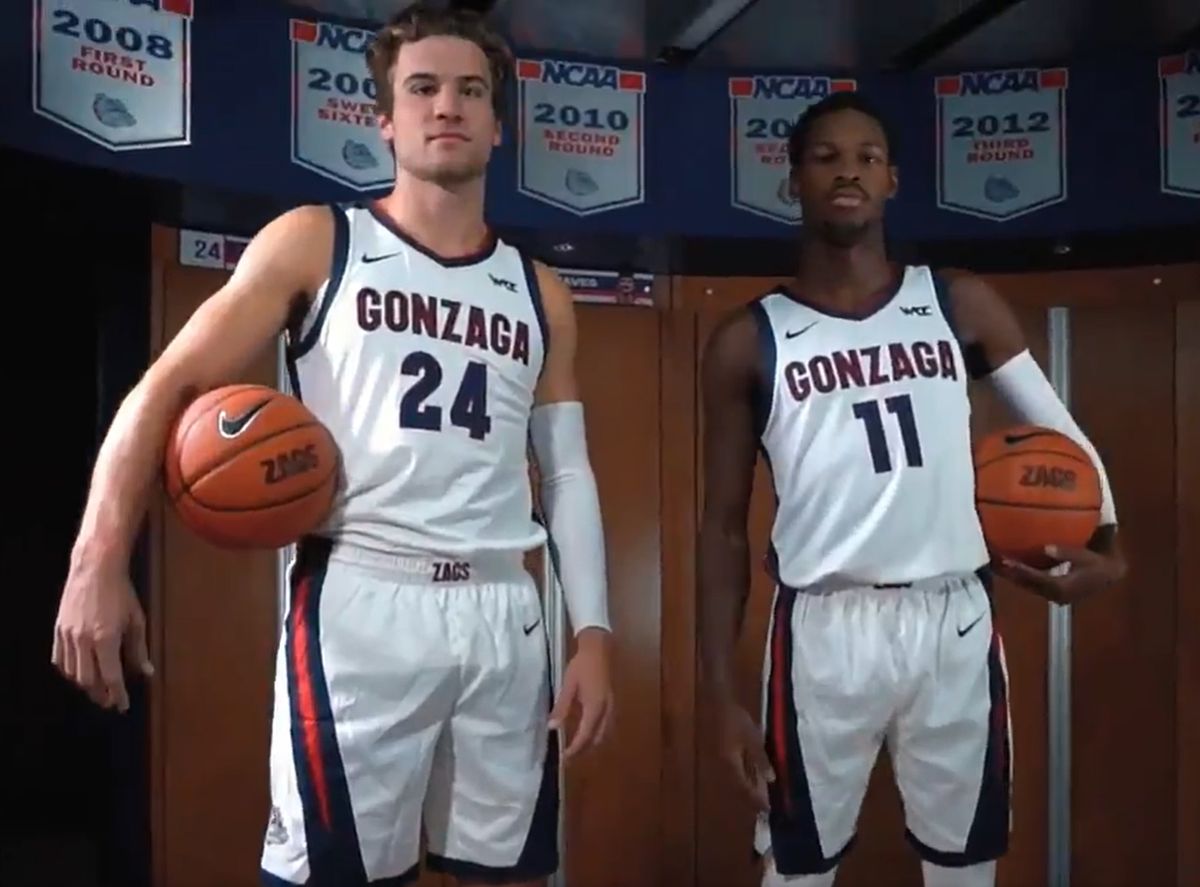 Gonzaga: So what is bigger news? The Zag women are still working on their non-conference schedule, a circumstance Jim Allen covers in detail, or the Zag men have made a subtle change in their white uniforms, as described in Jim Meehan's story? If I had a vote, I would vote for the former, but I am woefully out of touch about the importance of uniforms or shoes or kits or whatever. … Courtney Vandersloot set a WNBA assist record this season. So it's no surprise she repeated as a first-team all-WNBA selection. … Elsewhere in the WCC, BYU coach Mark Pope has used a lot of the recent off time to educate his players.
EWU and Idaho: Around the Big Sky, Montana State is trying to decide if its basketball team needs a bubble. … Weber State is trying to fill its schedule.
Seahawks: It doesn't look as if Jamal Adams will be able to get on the field this week. Maybe it's a good thing. With a bye following, he can use the time. Besides, Ryan Neal has filled in admirably. … An aggressive Russell Wilson is not only sparking the Hawks' offensive burst, he's doing it while being kept in bubble wrap. Not really, but close. … K.J. Wright is close to a perfect teammate.
Sounders: There is a new member of the ownership group. Kraken CEO Tod Leiweke and wife Tara have bought in.
Storm: Sue Bird seems to just go on and on. Seventeen years into a professional career, she is still one of the world's best points guards. Her Storm team is on the cusp of another WNBA title.
•••       
• Thanks to reader Rob Stark – yes, winter is coming – of Boise, I realized I never passed along our Sunday game-day themed meal. Maybe it is because I am trying to forget it. We tried to cook Arepas, a corn meal delicacy from South America that is served in Miami restaurants. Well, we failed. The inside of the small circles never cooked, forcing us to basically punt. The carnitas and eggs we made to eat inside the Arepas came out fine, so we did have a breakfast meal of some note. And the postgame key lime pie was spectacular. But the Arepas? Nope. As Bill Belichick might say, on to Minnesota. Last year we made hotdish. This year we are leaning toward Jucy Lucies. (Yes, the misspelling is intentional.) We'll see. Until later …
Local journalism is essential.
Give directly to The Spokesman-Review's Northwest Passages community forums series -- which helps to offset the costs of several reporter and editor positions at the newspaper -- by using the easy options below. Gifts processed in this system are not tax deductible, but are predominately used to help meet the local financial requirements needed to receive national matching-grant funds.
Subscribe to the sports newsletter
Get the day's top sports headlines and breaking news delivered to your inbox by subscribing here.
---