Sports
A Grip on Sports: Storm's second WNBA title in three years, and their fourth overall, cements their legacy
Wed., Oct. 7, 2020 A GRIP ON SPORTS • Well, that streak lasted one day. Today we have to write about things we don't like writing about, though it's not sports related. And, of course, some sports. A championship, actually. In the Northwest. That's fun.
•••••••
• Think about this. If Breanna Stewart's Achilles hadn't given out last year, we would probably be celebrating a Seattle Storm three-peat. As it is, the Storm's second WNBA title in three years – and fourth overall – seemed a bit pre-ordained since the Orlando bubble became hermetically sealed.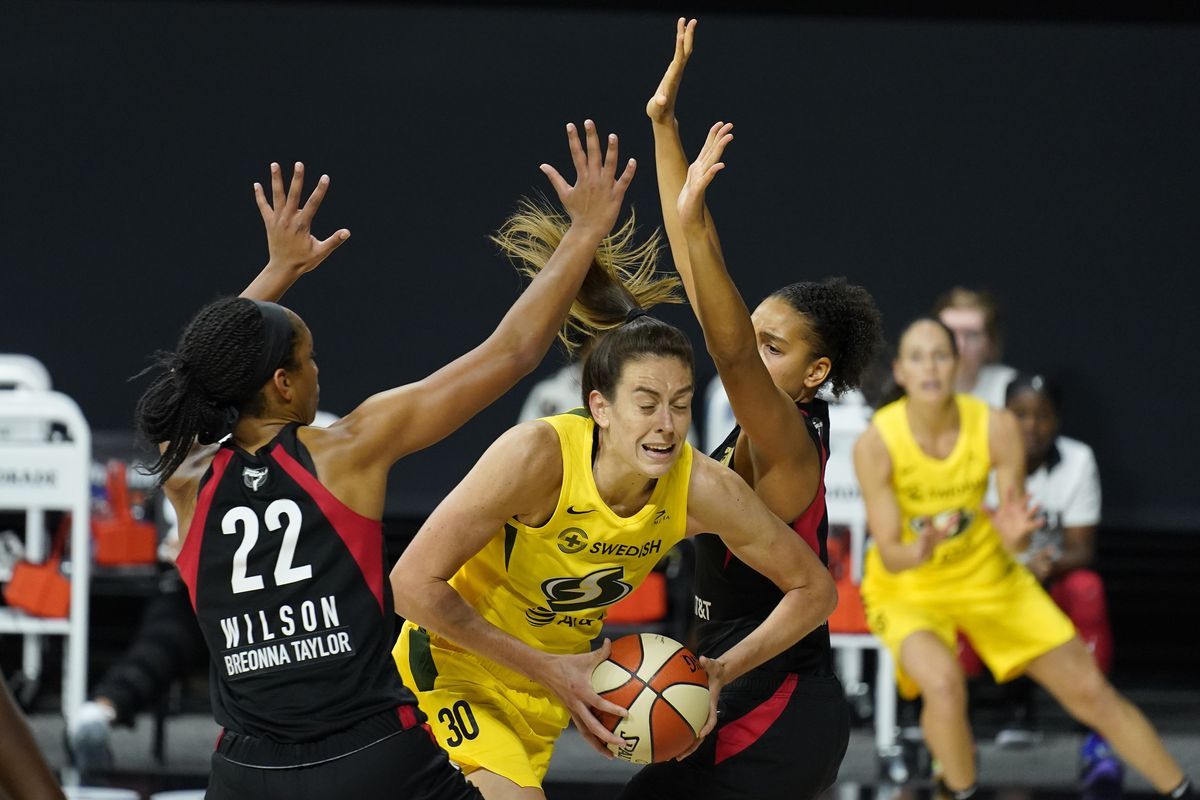 Last night the expected became the reality. With Stewart, the best player in the Finals series, scoring 26 points, the deep Storm bankrupted Las Vegas, 92-59. But make no mistake about it. Despite Stewart's dominance, this was a team effort. And once again the Storm was the best team.
Not just because of Sue Bird, who has had a hand in all four titles during her 17 WNBA seasons. And not just because of Jewell Loyd, who poured in 19 points last night. There is also Alysha Clark to help on the boards and on defense, Mercedes Russell to throw her body around inside and Jordin Canada coming off the bench to defend everyone. From one to 10, Seattle outclassed the rest of the WNBA.
At the top of the well-built pyramid sits Bird, the veteran who also missed last season, recovering from a knee injury. Her contribution is more about presence than statistics, tone-setting if you will.
The Storm has 26 assists on their 38 baskets. That's the mark of a team that wants to share the ball. And where does that begin? With Bird, of course.
There is a generation of basketball-playing women in this nation who haven't ever played a game without thinking of Bird and her abilities. Which is a good thing. Except she turns 40 in a little more than a week and her run with the Storm, which began in 2002, has to be nearing an end.
Lucky for them, and Pacific Northwest basketball fans, she's helped build a culture that's about we not me. And a team that also has the best player in the league.
• Let's hope the NFL, and its sycophants, didn't break their arm congratulating themselves in how well the league is containing its COVID-19 problem. Because, in reality, it isn't.
Oh sure, the league could announce a whole bunch of negative tests and go ahead and play New England's game with Kansas City on Monday instead of Sunday, saying its testing shows its OK. But should have it?
No. The virus has a tendency to percolate in people at low levels for a while, resulting in negative tests. Until the next test is positive. That's why the CDC asks for those exposed to quarantine themselves for 14 days after discovering they've come in close contact with an infected person.
Say, like Cam Newton. But 14 days is for wimps, I guess. Not NFL players. Two or three is just fine. The show must go on. Hence a Monday night game. And today, the news another Patriot is infected, star corner Stephon Gilmore.
There is a chance the Chiefs will turn up with a positive or two in the next few days. After all, Gilmore was on the field for most of the game, was carrying around the bug.
That's not the only coronavirus the league is dealing with this morning. After two days of every Tennessee Titan passing their COVID-19 tests, this morning's bout turned up two more players with the disease. The team, which expected to return to its practice facility today, is now back in limbo. And its game with the Bills is in jeopardy.
But, hey, the league got in the game between Kansas City and New England. And the ratings were good.
• My sister Margie was three years older than me. She towered over me throughout high school, as I didn't really grow until late in my sophomore year. So when she told me to do something, balling up her fist in the process, I did it.
That happened more than once. Including a time that I have blacked out of my memory, though she insisted happened.
See, Margie, who passed away a few years back, attended Pasadena High. She was part of the class of 1971. And, as you might guess, she was a bit of a wild child. She had a crush on one of her classmates – probably a lot of them, but for the purposes of this story, only one matters. His name was Alex.
Alex Van Halen.
Yep, that Alex Van Halen.
Before Alex and his brother Eddie, the quintessential American lead guitarist who died yesterday at age 65, formed Van Halen, they played together around town, mainly in backyards. You know, parties like you might have seen in "Dazed and Confused" and "Say Anything."
My sister was always a little dazed or confused. But around Alex, she couldn't say anything. So one time, while she was supposed to be watching me at home, she dragged me out to one of the Van Halen boys' gigs. At least she used to say she did, hoping to use me as a prop to break the ice. "Hey, Alex, this is my younger brother. He loves the way you play the drums." I'm guessing she got cold feet. I really don't remember, other than to say, when she would "babysit" me, she liked to take the car and go places with her friends, stuffing me in the backseat and telling me not to talk.
The chances are good, then, I did attend a pre-Van Halen function in Altadena or Hastings Ranch or somewhere. I know she did. She always loved Van Halen's music. Having it thrust down my throat, I didn't. Oh, I appreciated the talent. But I would have rather attended a Jackson Browne show at the Troubadour with my eldest sister than have to listen to David Lee Roth screech about something.
Still, Margie gave me a chance to say, "hey, I saw them in a backyard back in the day," even if I really don't remember it.
It's too bad Eddie didn't pull a Russell Hammond, calling himself a golden god and taking a dive off a roof at one of those gigs. That's something I would have remembered forever.
•••
WSU: Around the Pac-12 and college sports, the conference needs two 6-0 teams to meet in the title game to have a shot at the playoffs. … How will Washington's season go?… Oregon is the betting favorite to be the champion. … The Ducks have some roster holes but not all that many. … One sad thing. No marching bands. Not at Oregon State, not anywhere. … Here's another look at the Beavers' 2000 season, from a different perspective. … Hey, it's been 30 years since Colorado's fifth-down game. … Preseason camp will look different at Utah. … One USC player is back, but another has a good reason not to be. … How many games will Arizona State win? … Arizona's offensive line received a recent boost. … In basketball news, expect ASU's Remy Martin to have a breakout season.
Gonzaga: The Zags are going to be touring the country come November and December. Mark Few agreed to another high profile non-conference matchup, facing Luka Garza and Iowa in South Dakota on Dec. 19. Jim Meehan has more in this story. … Jim also spoke with Larry Weir yesterday. That conversation is at the core of the latest Press Box podcast.
Preps: Following Gov. Jay Inslee's press conference yesterday, the WIAA released new coronavirus guidelines for high school sports. Unless Spokane County's numbers fall drastically between now and the first of the year, the chances of resuming high-risk high school sports – as designated in the guidelines – such as wrestling, basketball and football, seem slim.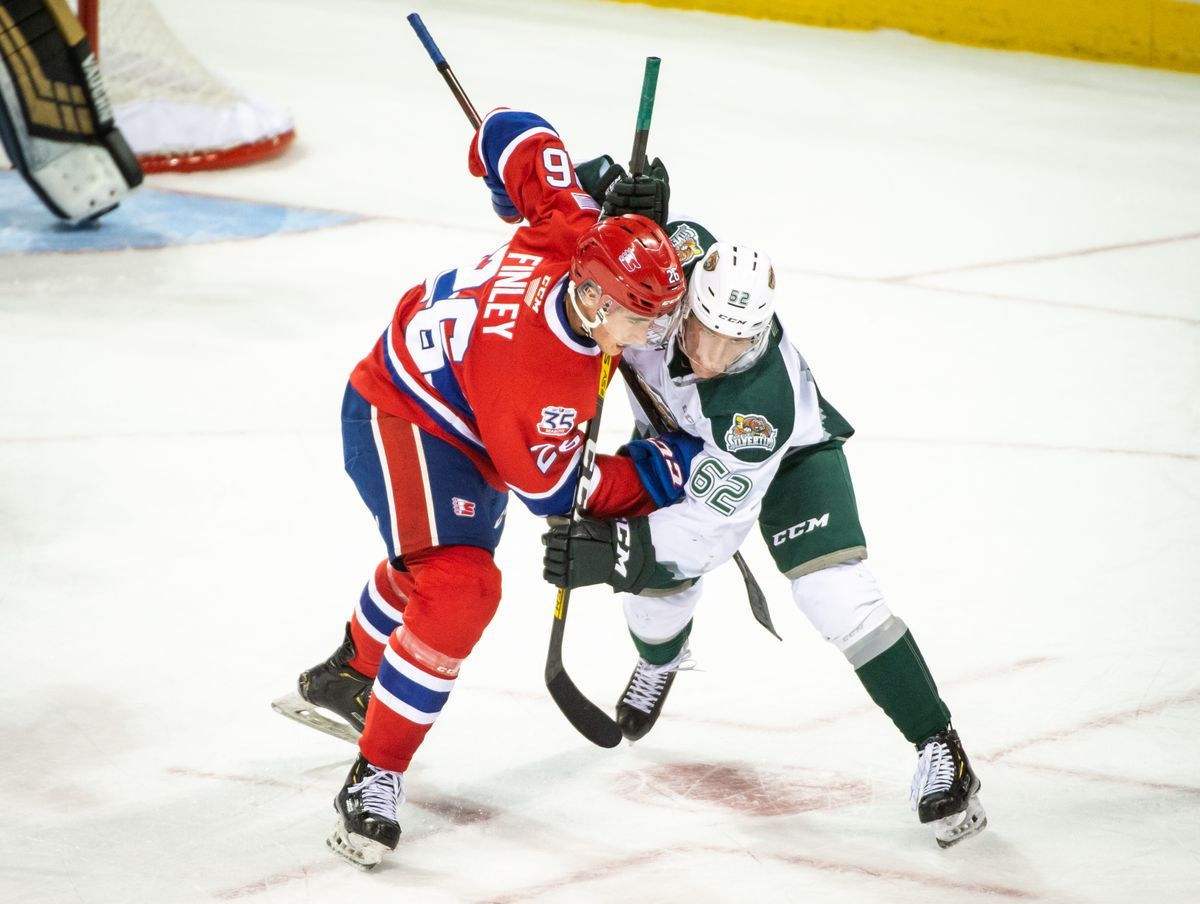 Chiefs: We're back, taking another trip down Memorial Lane. Dan Thompson looks back at the draft status of the members of the 1991 Memorial Cup winning team. … Dan also looks at the status of one of today's Chiefs, Jack Finley, who hopes to hear his named called today.
UFC: Ryan Collingwood caught up with Julianna Peña following her recent defeat.
Seahawks: A couple of veteran defenders visited yesterday. Will the roster change? … Rashaad Penny will be back in a few weeks. But not in time to face Minnesota on Sunday night. … Supposedly Pete Carroll asked Bill Belichick how he was able to keep the virus from spreading. Not sure that's the right guy to ask today.
Sounders: Though Seattle is alone atop the Western Conference standings, some tough games loom. And the Sounders will be without some top players.
•••       
• Back when I was trying to avoid getting pummeled by my sister, I would avoid her on summer nights by shooting hoops in the driveway until my mom made me turn off the light and go to bed. I imagined I was one of the Lakers, facing the Celtics or Knicks in the NBA Finals. These days, I would probably be thinking I was LeBron James. He led Los Angeles to a 3-1 lead in the Finals last night. However, one thing I learned back in the day when I was either Happy Hairston or Jerry West (depending on how the shots fell), a 3-1 lead in the Finals does not assure a championship. Until later …
Local journalism is essential.
Give directly to The Spokesman-Review's Northwest Passages community forums series -- which helps to offset the costs of several reporter and editor positions at the newspaper -- by using the easy options below. Gifts processed in this system are not tax deductible, but are predominately used to help meet the local financial requirements needed to receive national matching-grant funds.
Subscribe to the sports newsletter
Get the day's top sports headlines and breaking news delivered to your inbox by subscribing here.
---