Sports
A Grip on Sports: This year owes us a do-over, and it better deliver as the last three months wind down
Thu., Oct. 8, 2020 A GRIP ON SPORTS • Is this the last, best day of 2020? If you're talking weather in the Spokane area, then yes. If you're talking about sports, then no. Not by a long shot.
•••••••
• We're going to be quick and brief this morning. It's my birthday – if you have a huge need to know how old I am, I'll say just one thing: Why? But if you really do, I was born the day Don Larsen pitched his World Series perfect game. You do the math. It makes me tired.
(As an aside, this is the first birthday of my life Larsen isn't here to celebrate the day. He died as 2020 started, making the man who seemed like the big brother I never met, one of the first casualties of the worst year in memory.)
Anyhow, I'm celebrating today by playing golf with one of my sons. It's not every year the weather is nice enough on Oct. 8 to play golf, but here we are. And there I will be, hacking balls out of the trees and wondering why I begin a new year of my life with pain. Probably has some psychological connection to childbirth.
Wish me luck. I'll need it to break 100. That and about 18 conceded 6-foot putts.
• Speaking of old, we check in this morning with those of us who are a bit old school. In the baseball sense.
We bemoaned bat flips and the like, but were told to live with them. We did. There was always the fear, however, they would escalate into something more. Last night, in Arlington, Texas, they did.
The Padres' Manny Machado hit a home run. He bat flipped as emphatically as anyone ever. Fine and dandy – and least under the recently accepted "let-them-play" guidelines.
A couple innings later, however, following a spectacular Cody Bellinger catch which robbed Fernando Tatis Jr. of a crucial home run, Machado took exception to a new form of the "bat flip." The Dodgers' Brusdar Graterol flipped his glove and hat toward the dugout, instituting the pitcher's version of the bat flip.
That didn't sit well with a traditionalist like Machado. He yelled a certain obscene phrase three times, seemed to be spoiling for a fight and then, like traditionally occurs on a baseball field, nothing really happened. Except, maybe, another barrier came down.
"I just feel like when he hit his home run, he threw the bat, this, that and the other," Mookie Betts told The Athletic's Ken Rosenthal afterward. "Then we take one away, we can celebrate, too. It's got to be two sides to it. That's just what I was saying."
He's right. When you say "let them play," how they play is up to them.
• The Cougars picked to finish last in the Pac-12 North? Oh, the horror.
But not a surprise. It was expected by the WSU fans, I'm sure. After all, last year seemed a bit like a swan song for the program, considering Mike Leach was distracted as he tried to hop on the train out of town. He didn't leave the cupboard bare, but it certainly wasn't overstocked, lacking a quarterback with experience, much in the way of defensive depth and some other holes.
Throw in some defections and a pandemic and new coach Nick Rolovich is operating under a cloud. It's not that Rolovich couldn't be cooking up a successful meal hidden away from sight, it is just there is no way anyone can tell.
The rest of the North seems to be pretty stocked. Oregon State, which has been the cellar-dweller the past few years, showed potential last season. The obvious choice for the bottom of the conference resides in Pullman.
But, thankfully, unless the season is wiped out by some unforeseen virus or something, the Cougars will have an opportunity to show everyone wrong.
•••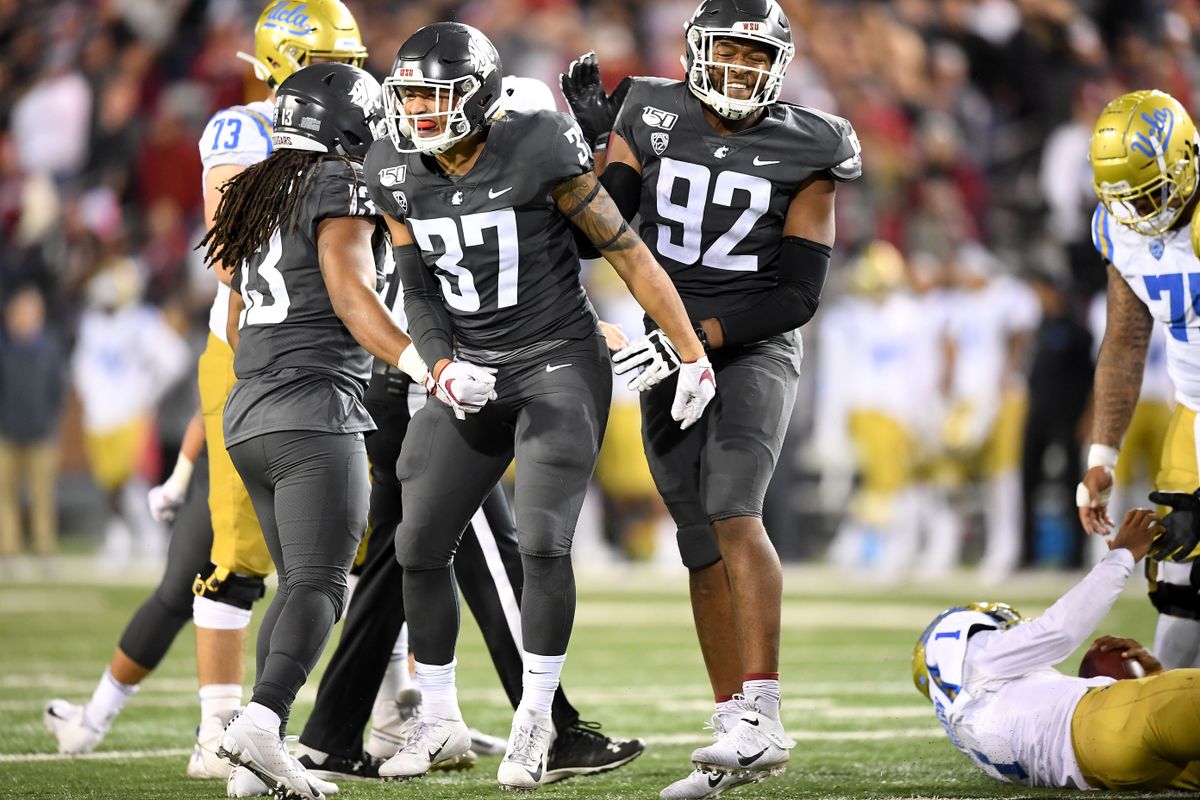 WSU: One would expect Theo Lawson would have you covered concerning the Pac-12 football media poll and the ensuing webinar interviews of Rolovich and other coaches. One would be correct. Not only does Theo have a story on what Rolovich said, he also has a transcript. And Theo goes into Washington State's recent history in the poll. By the way, I'm not sure I ever wrote a story about it when the Cougars weren't picked last. … Around the Pac-12, there is plenty of coverage of the media picks and what the coaches had to say. Though Jon Wilner delves in a little deeper. … The Mercury-News columnist also has other thoughts on recent developments, including the 9 a.m. starts. … Can the conference actually earn a playoff berth? …  A couple of the conference coaches have personal experience with COVID-19. … When Kevin Sumlin finally returns to Arizona's program, he'll lean on the defensive line. … No one that reads this actually wagers, I'm sure, on college football games. But if they did, Christian Caple has some advice. I will remind you that Christian doesn't live in a mansion nor does he fly in private jets. Just saying. … Oregon is the preseason pick to win the conference even though the Ducks have to replace a lot. … California is expected to finish second, the highest the Bears have been picked since divisional play began. … The South seems to be a real tossup, with USC the choice despite issues of depth. Arizona State, like the Trojans returning a starting quarterback, is the second choice…. Kyle Whittingham not only shared thoughts about his Utah team, he also mentioned Eddie Van Halen. Makes sense. … Colorado wants to get ready for the season, but coronavirus restrictions aren't helping. … The limited time to prepare means Oregon State's newcomers have to show quickly what they offer. … In basketball news, Colorado's non-conference schedule is finally coming together.
Gonzaga: The WCC revealed the women's conference schedule. The Zags get to open in Los Angeles in late December. Jim Allen has more in this story.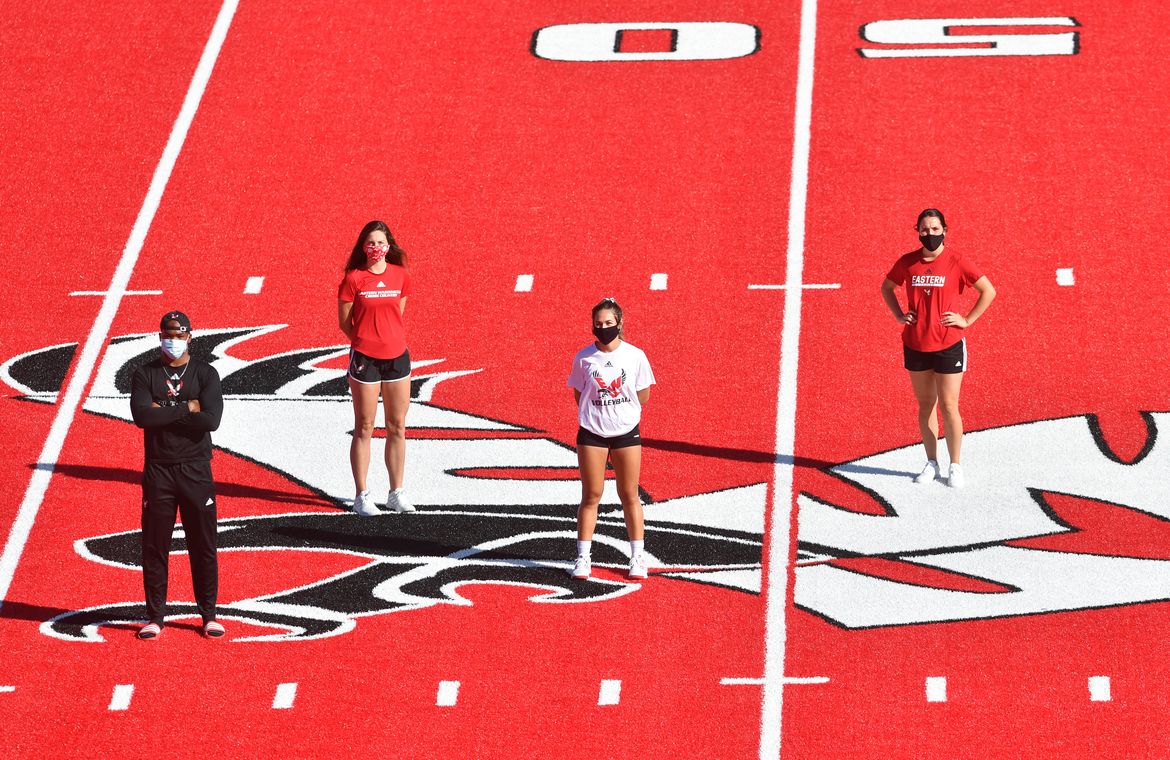 EWU: Even as college athletics begins in fits and starts around the nation, the athletes at Eastern have to sit and watch. Ryan Collingwood caught up with a few, who despite not having in-person classes, are still working toward their season, whenever it starts.
Preps: As we passed along yesterday, the WIAA has issued new guidelines for sports, based on the governor's recent declarations. After further reflection, it still doesn't look promising in this area.
Chiefs: The NHL draft may not draw the national attention of the NFL's or the NBA's, but it's a big deal for junior hockey players, like the Chiefs. Two Spokane standouts heard their name called yesterday. Dan Thompson has all the particulars in this story.
Seahawks: After seeing pictures of newest defensive lineman Snacks Harrison, it's easy to see how he got his nickname. … One of the better stories thus far this season concerns Ryan Neal's success.
Sounders: Real Salt Lake hasn't been playing well and they didn't last night. But the short-handed Sounders seemed content to hold them at arm's length in a 2-1 victory. … Portland won easily against the Galaxy.
Storm: Sue Bird is a bit surprised that she has won four WNBA titles.
•••       
• If you didn't want to do the math, I'm supposed to be 64. But this morning, when I pulled myself out of bed, it seemed as if I hadn't aged a day. Yep, I've decided this year has been so awful, it gives us all license to declare it null and void. No aging allowed. I am unofficially officially turning 63 once more. I don't care if I have to wait another year for Medicare. To quote my favorite Mandalorian character, I have spoken. Until later …
Local journalism is essential.
Give directly to The Spokesman-Review's Northwest Passages community forums series -- which helps to offset the costs of several reporter and editor positions at the newspaper -- by using the easy options below. Gifts processed in this system are not tax deductible, but are predominately used to help meet the local financial requirements needed to receive national matching-grant funds.
Subscribe to the sports newsletter
Get the day's top sports headlines and breaking news delivered to your inbox by subscribing here.
---