News > Features
Taking good care of yourself: What is self-care, what it isn't, and why now?
Thu., Oct. 8, 2020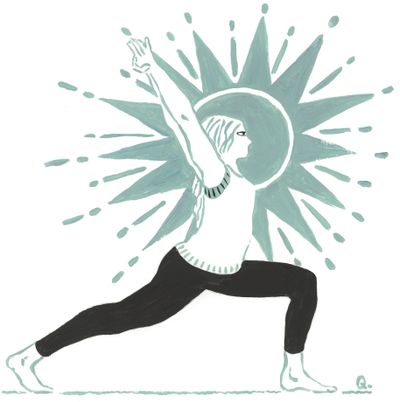 How do you take care of yourself? Self-care often gets dismissed or lost in busy lives, but mental health experts increasingly are calling for it to counter 2020's pressures.
Self-care can be any activity you do deliberately for better mental, emotional and physical health. Yes, that means exercising and eating right, but it also includes doing activities that refresh you or bring joy in the present. That differs for each person, said Spokane counselors.
For you, is it a bubble bath or a walk in the park? Sudoku or poetry? Music or a novel? A sports match or goofy movie? Depending on what refuels you, it could be some or none of the above. Perhaps gardening centers you.
"I think of self-care activities as things that we do to charge our batteries, and then the other side of that is also the things we don't do in order to preserve our energy – the boundaries we set like I won't answer email for work on the weekends," said Rachel Baker, a Spokane clinical social worker who counsels people regarding anxiety.
People often run short on examples if asked how they take care of themselves, said Bethany Suppes, Whitworth University assistant professor and licensed marriage and family therapist. She also runs a private practice.
"Self-care to me answers the question of what do I need right now?" Suppes said. "Sometimes it's rest, sometimes it's physical exercise, sometimes it's something that brings you joy and acknowledges I'm part of this world and worthy."
She also ties the concept to self-compassion and being "present-aware" – not absorbed in the past or future. "Self-care is both action and the way you talk to yourself."
It's about giving yourself permission to pause, she said, even taking a few minutes to enjoy the region's beauty.
"If I have a hectic workday, and I'm not ready to go home yet because I know there are chores waiting for me, I can give myself permission in that moment to sit in the car and take a couple deep breaths, turn on a song I like, even pull out my phone to do a sudoku or word search game."
But self-care like that is individual, Suppes said, because others find puzzles unappealing.
Baker agrees that fulfilling self-care activities vary person to person.
"The things that charge my batteries are not going to be the same things that charge your batteries," Baker said.
"I have a friend who loves massages, but for me I'd much rather get a pedicure. My husband can spend eight hours on Sunday watching football, but for me, I'm much better suited if I get out in the garden and pull some weeds.
"Extroverts and those who thrive on company can get more out of a Zoom game night, "whereas if I'm more of an introverted person, I'm going to maybe want to go on a solo hike or listen to an audio book."
How do you know? Practice. Try different things, Baker said, then journal or list to build a toolbox. Also recognize what drains you, and give yourself permission to say no.
Be purposeful about it, Baker said, because we get into habits. Start small. "It doesn't need to be a three-hour hike. It can just be breathing with your belly for 30 seconds, but do one thing each day to start that habit."
How often and how much also vary.
Baker suggested tuning in and asking, "How am I doing?" If life is going smoothly, maybe you don't need as much. Likely more is needed when stress builds up at work, in society, at home, in relationships, she said.
Overall, Baker said more clients are citing stress about world events, from changes caused by the coronavirus to racial issues and politics. Self-care often comes up.
"It's not something we in general are very good at," Baker said. "We're often good at taking care of other people, but we're not really good at making that time and space for ourselves."
Misconceptions
One frequent barrier is thinking self-care is selfish, Baker said. She argues it helps people become more efficient and better at helping others. It calms the nervous system.
"If you think of yourself as like a bucket of water, what we tend to do as we're giving to the people and the things around us – work, family, kids, pets – is we take this bucket and dump some of that water into their buckets, and over time there's not enough water in our own bucket," Baker said.
"What we actually need to be doing, what would be more helpful, is we fill our own bucket – fill it, fill it, fill it – with self-care until it's overflowing and the others around us get to take from the overflow.
"When we take care of ourselves, it helps us feel happy, which counters everything else. It helps us live fulfilling lives and have gratitude, which allows us to be more available to those other people around us, which is why it's not selfish."
Suppes agrees. Self-care helps a person feel revitalized and refocused, she said.
"People enjoy their relationships more when we're able to take care of ourselves," Suppes said. "We function better in our roles, profession, family and relationships because self-care makes us feel better. It gives us this restorative value even if something else takes away energy."
Suppes said other misconceptions include thinking self-care means you're weak, that you don't have time or that it requires wealth if the idea conjures up a spa day or elaborate vacation.
Often, it's simple pleasures of a short walk, a face wash, pet cuddling or a favorite song.
Self-care in a pandemic
As the pandemic's effects linger and world events seem chaotic, self-care is even more important, Suppes said.
She argues that everyone is impacted in some way because of coronavirus-related changes and other world events, and it's OK to feel those effects individually – even if you still have a job, haven't lost someone to COVID-19 or had other bad events. New fears and irritations are real.
"We're seeing more anxiety around simple social interactions such as sharing an aisle in the grocery store," Suppes said.
"Self-care includes recognizing parts of our lives that we can control or influence and the parts of life where we lack (that) … When the stressor is abnormal or unpredictable, sometimes it affects us even more.
"When we have lots of stressors at the same time, like we do right now, it's all the more important that we practice self-kind thoughts and self-care activities."
Baker also described stress tied to feelings that life is more unpredictable, and the pandemic has affected normal self-care activities such as going to the gym, meeting friends, visiting relatives, creating date nights and travelling.
"With COVID-19, there have been so many changes in how we work and how we play," she said. "I think even more importantly, the ways that we are used to taking care of ourselves a lot of times have had to change."
"It takes more energy to be creative with self-care, so then we tend not to do it. We need to step back and say, 'OK, what are other ways to take care of myself?' "
Some clients have responded by doing more video chats, calls or letter-writing. Others have more outdoor time, new pets and hobbies. It's a trend to watch online videos to do paintings like sip-and-paint at home, she said.
But your go-to could be as simple as a walk in the woods, Baker said. "When you're in that moment, and you feel connected and you feel peace, that's the feeling that we're trying to go for."
Local journalism is essential.
Give directly to The Spokesman-Review's Northwest Passages community forums series -- which helps to offset the costs of several reporter and editor positions at the newspaper -- by using the easy options below. Gifts processed in this system are not tax deductible, but are predominately used to help meet the local financial requirements needed to receive national matching-grant funds.
Subscribe to the Coronavirus newsletter
Get the day's latest Coronavirus news delivered to your inbox by subscribing to our newsletter.
---