Sports
A Grip on Sports: Pac-12 schools begin football practice, which means the games – and possibly the postponements – aren't too far behind
Sat., Oct. 10, 2020 A GRIP ON SPORTS • We are supposed to see showers off and on in the Spokane area today. Rain actually. I, for one, welcome it. The cars are getting really dirty. In honor of the intermittent showers, we decided to let the news pour out in the same way.
•••••••
• You know what happened yesterday up and down the West Coast? Sure you do. The schools that make up the Pac-12 Conference began practicing football.
The optimist looks at that news and lets out a sigh of relief. Finally. It won't be all that long and the conference's fans can get up on a Saturday morning, turn on the television and watch their favorite teams from 9 a.m. – yes, there will be 9 a.m. starts to conference games – to midnight. What a world.
The pessimist looks at the same reports, opens up their newspaper, sees coronavirus cases rising all over the place, sees the NFL dealing with outbreak after outbreak and wonders what the chances are the games will still be played in a month. And says a prayer under their breath that nothing bad happens.
Either way, this morning most sports fans are actually noticing the Pac-12. That's important to a conference that has seemed to become an afterthought recently.
• Speaking of related subjects, the Oregonian's John Canzano has a few thoughts on football and the Pac-12's broadcasting arm, such as it is.
The Pac-12 Network is a shell of what it once was, physically – layoffs and furloughs have decimated the staff – and mentally – no one in its main footprint currently expects anything from it. It certainly seems on its last legs as an independent entity, something Canzano reveals today actually wasn't planned. It just happened from lack of interest. If true, that's as devastating news as the conference's fans have had to absorb in a while.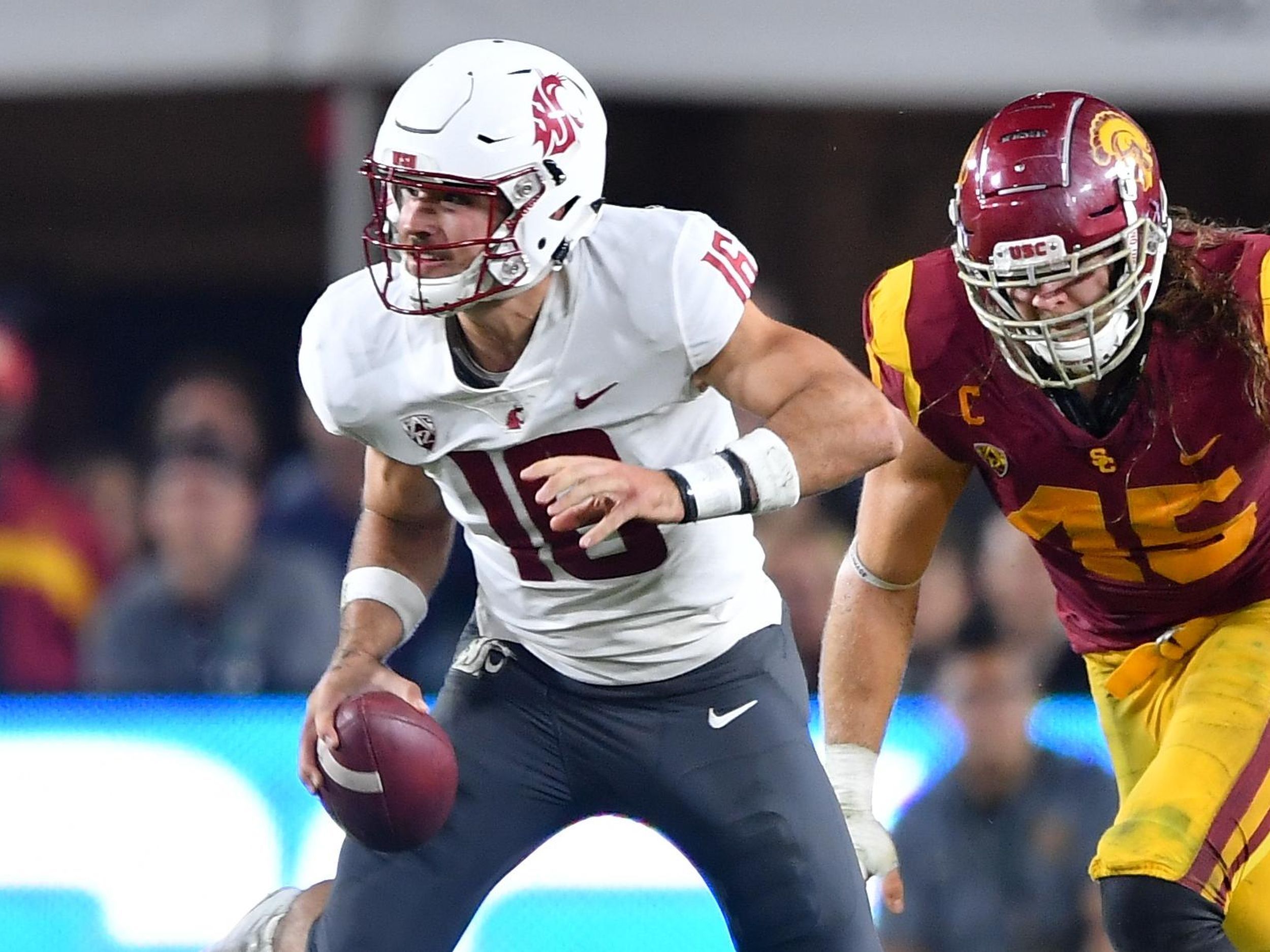 The product on the fields and courts is so underappreciated, none of the major, or minor, sports networks wanted to be the conference's partner in that entity. All that hooey the conference always planned to go it alone, as it was the best way to reap a financial benefit in the future? Just after-the-fact spin, according to Canzano's reporting. What's next? Is the conference going to announce its football officiating administration is among the best in the nation? Wait, it already believes that, as this Christian Caple story shows.
And this is the organization we are supposed to trust with the future and safety of its student athletes? It has been blowing smoke about its broadcast arm for years? Where does one sign up to be an associate member of the #WeAreUnited movement?
• Last night four "older" gentlemen gathered in a room and talked about the good old days. OK, that's not an unusual occurrence, though it's probably a bit rare in these COVID days. But what's really rare is those reminiscences were broadcast to the world.
The latest Spokesman-Review Northwest Passages forum featured Bud Nameck, Rick Lukens and Dennis Patchin, the three men who came up with Spokane's longest-running sports TV tradition, Friday Night Sports Extra.
They talked about the genesis of the show, which is in its 35th year of highlighting the exploits of high school football players in the area. The three of them shared their memories. They pulled the curtain back concerning how the show came to be, how it developed into a ratings juggernaut and how it spawned imitators. They were serious (occasionally) and were funny (often). All in all, it was about 90 minutes that shouldn't be missed.
If you were, say, at a real game or stuck at you in-laws, you can still watch the discussion here. Just don't be distracted by the awful quarantine hair on the host. It's getting cut some day. He promised.
• There is so much riding on every shot in an NBA Finals. Reputation. Legacy. A title. Heck, millions of dollars in ad revenue. So when a late shot, one that could have given the Los Angeles Lakers a title, doesn't fall, one would have to think the NBA's broadcast partners aren't too sad.
Neither are fans. Most anyway. Those who were rooting for LeBron James and Company to secure L.A.'s 17th title Friday night were sorely disappointed. The 73 people still awake and watching in Miami were just the opposite. No matter which category you fall, you'll be able to do it all over again Sunday.
If you can pull yourself away from the NFL.
•••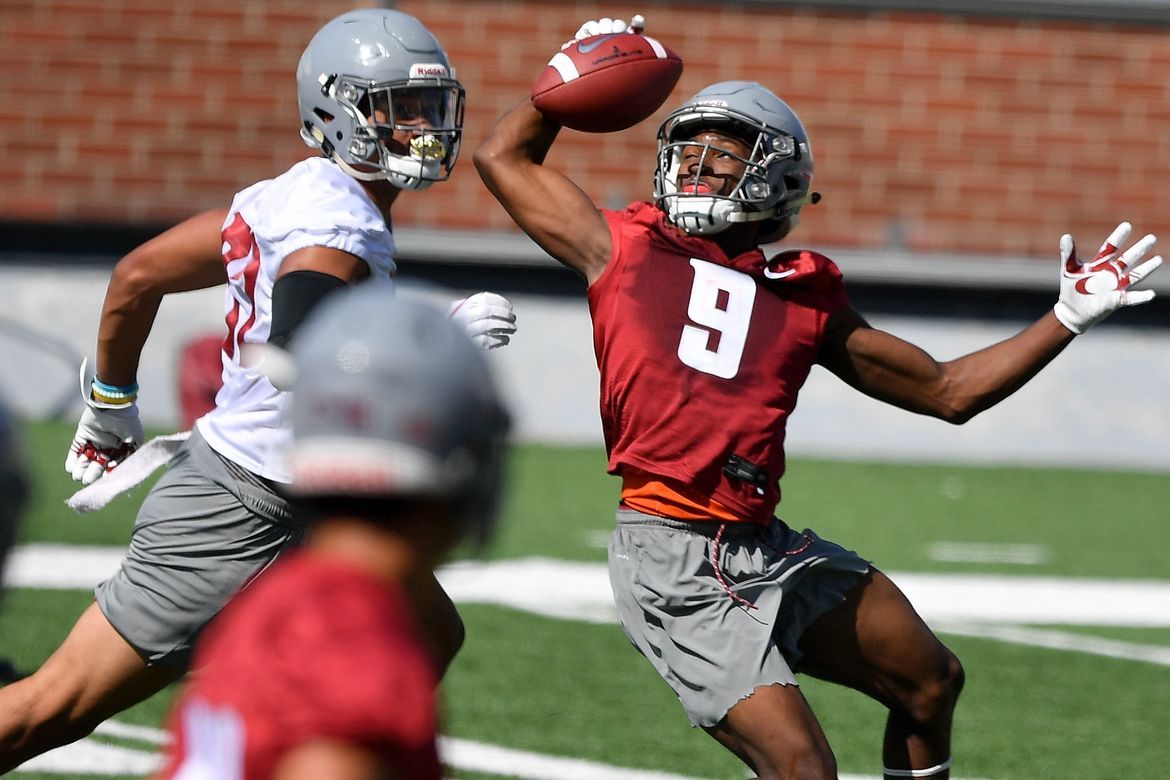 WSU: As we said, football practice began yesterday. Theo Lawson was in the general vicinity – there is no media coverage of the practices allowed as Martin Stadium has been deemed not big enough to allow a handful of reporters and photographers to social distance – and has a notebook covering the thoughts of those who participated and some other news items. … Around the Pac-12, Larry Scott has an explanation for everything. … With football practice starting, there are notebooks and stories about every school, including Washington. … Oregon felt the first day didn't seem like a first day. … The Ducks are trying to reschedule the Ohio State game. … It's obvious Oregon State's players know what Jonathan Smith wants in his third season. … The rivalry game between the Oregon schools needs a new name. It might take awhile. … Colorado finally had the opportunity to practice with new coach Karl Dorrell in charge. … The Buffs will make more at least $1.65 million from their PointsBet deal. … A Utah assistant who had a rough offseason (due to his own mistakes) is glad to be back. … Stanford and California began practicing, though the Cardinal had to leave campus to do it. … Football is different this year at UCLA. A lot different. … USC has some depth issues, partly because a handful of players won't be returning for a variety of reasons. … Arizona State opens camp and begins rapid testing. … Arizona's camp began without its head coach and a couple players. … Finally, the NCAA has thrown the book at Washington. Really. Well, it was in baseball, but really. And the book shows the double (or triple) standard the organization has concerning football, basketball and all other sports. The Huskies got in trouble because they paid for parents of baseball recruits to accompany their sons on visits. That's a no-no. Well, it's a yes-yes for football and basketball recruits. But only them. No one else.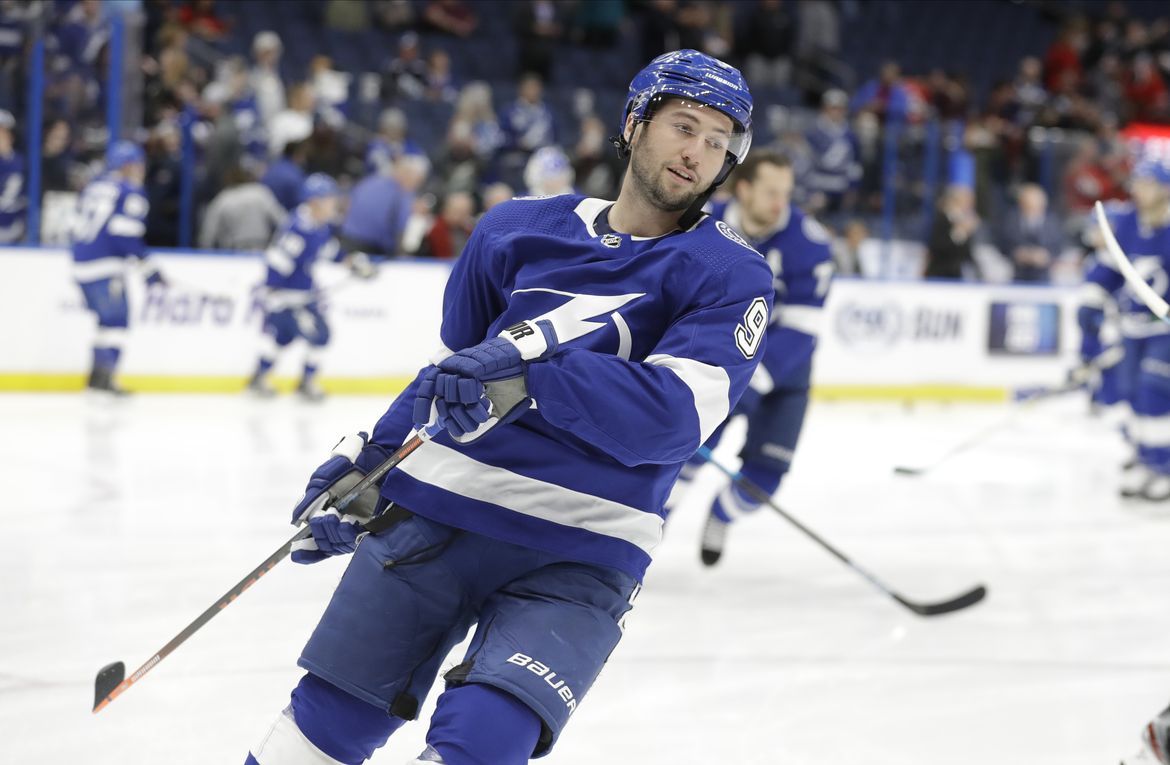 Preps: There is little doubt which school has the most dominant football program in the area this fall season. Coeur d'Alene continued to assert itself last night, defeating Lewiston 56-14 in the Inland Empire League opener. Dave Nichols has the story. … Before the Northwest Passages forum, Larry Weir and I talked about it (and other things) for the latest Press Box podcast.
Chiefs: Tyler Johnson is the most accomplished NHL player to ever come from the Spokane area. And now, at age 30, Johnson is looking for a new team. The Lightning released him yesterday, weeks after he helped them win a Stanley Cup. Dan Thompson has more in this story.
Seahawks: If the Hawks are to go to 5-0 for the first time in their history, they will have to get past Minnesota this Sunday night. Wait, I should have written "out-score" not "get past." The Seattle defense just isn't stopping anyone. … What type of grades does everyone get at the quarter-of-the-season mark? … Jamal Adams won't play Sunday. But Quinton Dunbar might.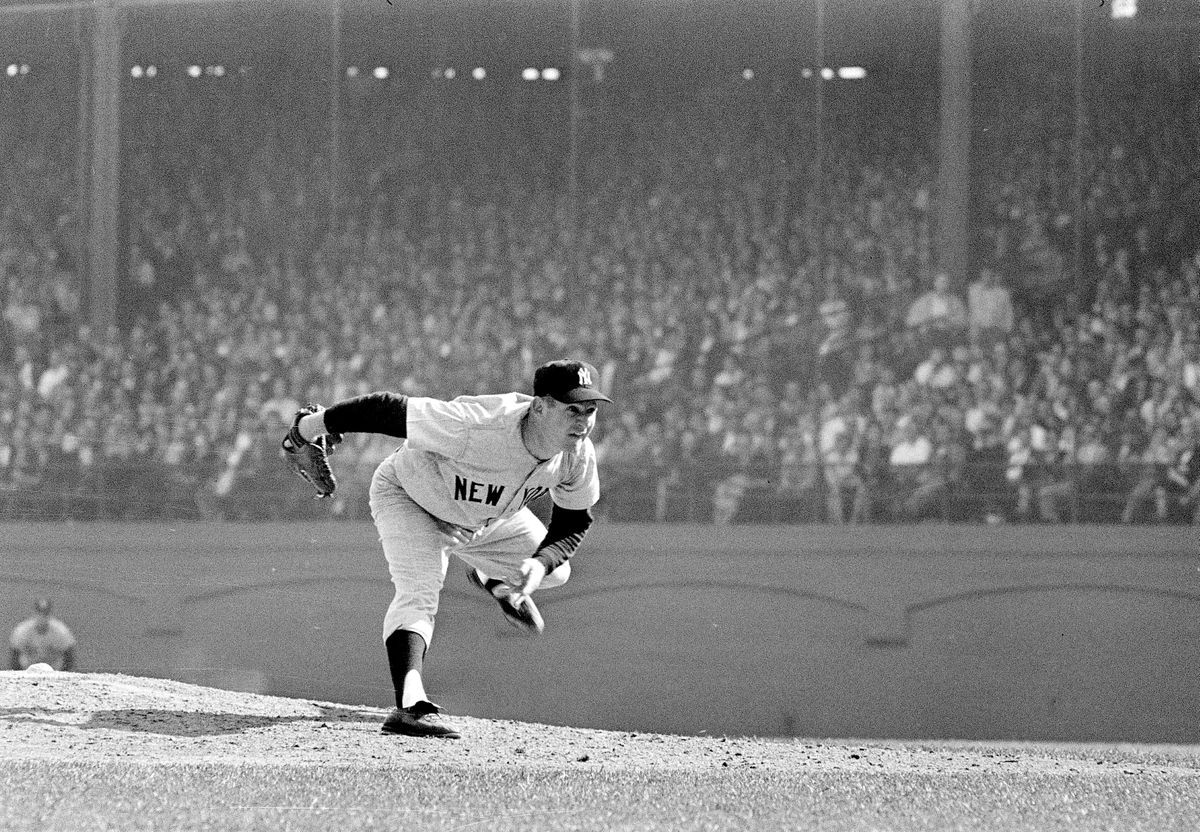 Mariners: If you liked number-filled stories, you will love this look at the M's infield. I got a little lost trying to decipher wRC+, though I do know what BAPIP means. … This year has been filled with the passing of baseball greats. The latest, the Yankees' Whitey Ford, wasn't as shocking, mainly because Ford, the most successful World Series pitcher ever, died Thursday night at age 91. I am happy to say I was able to watch Ford pitch, though it was in his last season (1967) and it was against a pretty woeful Angel team. If you want to know what type of pitcher he was, think a Jamie Moyer with more stuff. And the Yankee lineup behind him.
Storm: Larry Stone wants us all to understand what Sue Bird has accomplished with Seattle is not the norm.
•••       
• The rain arrived while I was writing. Of course it did. It hasn't rained in weeks and, after a long, hard week of remote learning, the day the kids can get outside and run around is called on account of weather. I am so glad my children are grown right now. Don't get me wrong. I loved being a parent as the boys went through childhood. It was the most important job I ever had. But it seems so hard this year. I'm not sure how I would have handled it. Kim, she would have thrived. Vince? Let's just say the boys are probably happy they never had to find out. Until later …
Local journalism is essential.
Give directly to The Spokesman-Review's Northwest Passages community forums series -- which helps to offset the costs of several reporter and editor positions at the newspaper -- by using the easy options below. Gifts processed in this system are not tax deductible, but are predominately used to help meet the local financial requirements needed to receive national matching-grant funds.
Subscribe to the sports newsletter
Get the day's top sports headlines and breaking news delivered to your inbox by subscribing here.
---