Sports
A Grip on Sports: Though the Seahawks will have our attention tonight, it probably won't be undivided
Sun., Oct. 11, 2020 A GRIP ON SPORTS • It hasn't happened before. The Seattle Seahawks have never started a season by winning their first five games. They have a chance to do just that tonight, hosting Minnesota on Sunday Night Football. Will they get it done?
•••••••
• If this were a regular year and CenturyLink was packed to the roof with crazed 12s screaming their lungs out, we would emphatically sit here and write "yes." But nothing about 2020 has been regular, so we're a bit worried about the 1-3 Vikings.
Then again, in the NFL, it's smart to be worried about every game.
The Seahawks' offense has been rolling. Powered by Russell Wilson's record-setting start, Seattle is as potent as any team in the league. It's the other side of the ball that has everyone from Pete Carroll to Wilma in Washtucna worried. And well they should be.
It's been a while since the Hawks have put a dominant defense on the field. Sure, the Legion of Boom still resides somewhere in our memory, coloring our appreciation of whatever the Seahawks accomplish on that side of the ball. Nothing measures up. But wouldn't it be nice if there were a few more Bobby Wagners running around and fewer Cody Bartons? 
Then again, maybe part of the defense's issues can be traced back to the odd nature of 2020. CenturyLink is empty. The noise that cascades down on opposing offenses isn't anywhere to be found. Operating in a basically sterile environment is much easier for the visitors. Silent counts are replaced by "hey, you got single coverage so run past that guy, will ya?"
Even with that ace no longer available up their sleeves, the Seattle defense should be playing better. And probably would be if it were completely healthy. But it isn't. No NFL defense is a quarter of the way into a season. By this time every year, secondaries are beat up, the linebackers are a half-step slower and the d-line lacks depth. Deal with it.
Or overcome it.
Which is exactly what Wilson and the offense will do. There is rain in the forecast tonight. No, we're not talking about the precipitation expected. We're talking about footballs. They should fall from the sky into Tyler Lockett and DK Metcalf's hands.
Sure, we're worried. That's a given. But when the night is over, we should be talking about something historic.
• Yes, the Hawks are playing tonight. So are the Lakers and the Heat. Game six of the NBA Finals. Will LeBron James and his merry band celebrate the Lakers' 17th title? Or will Jimmy Butler and company force a game seven?
You know what interests me? Which of those events will garner the highest TV ratings. The NFL is usually dominant in such things, but Minnesota vs. Seattle isn't a huge national draw. The Finals have built up some momentum. And there is also an American League championship series opener between Houston and Tampa to cut into both. Which one will it draw the most eyeballs away from?
It's one of those nights I wish I owned three TVs. Though, of course, about twice an hour all three would feature, at the same time, one of those obnoxious Liberty Mutual commercials.
•••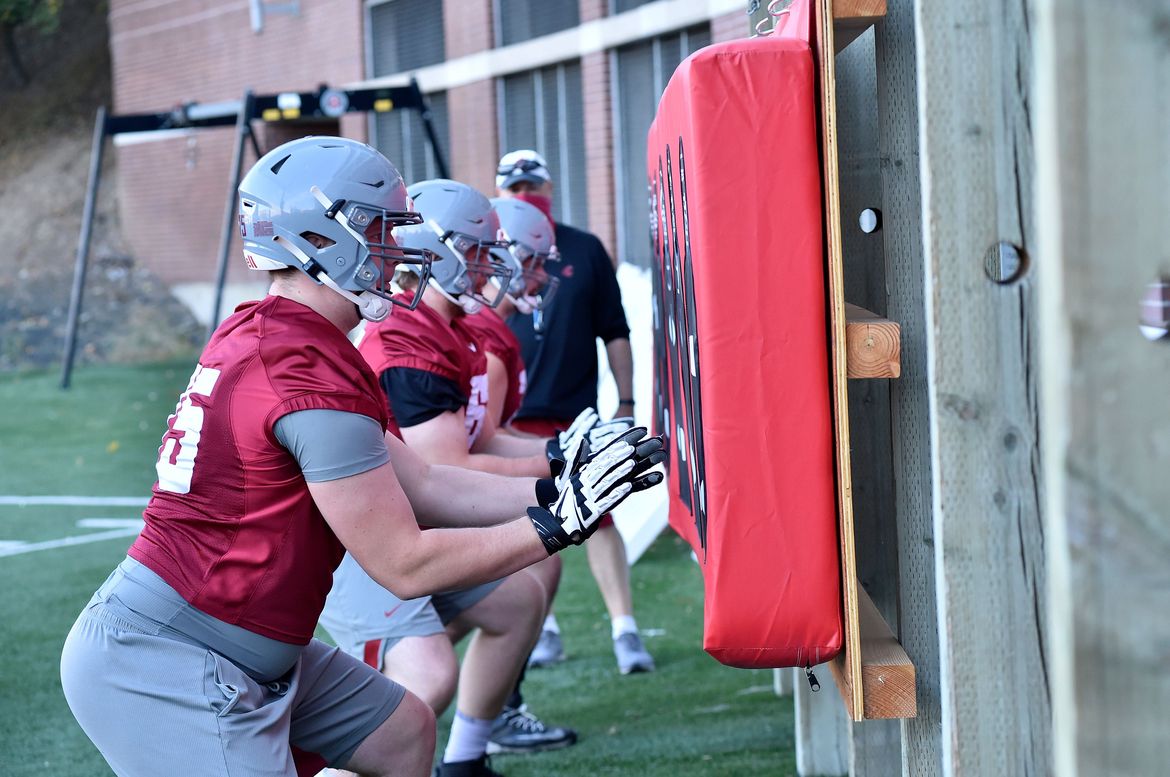 WSU: It's not just practice or class time where focus is important this season. Just ask Liam Ryan. The battle against the coronavirus means each player must make a conscious decision every day to avoid possible virus-infested situations. Theo Lawson has more in this notebook. … Around the Pac-12 and college sports, it was a decent Saturday in college football, including one four-overtime rivalry game. … The conference has a wider path to the playoffs today than it did Friday. … Washington is dealing with more opt-outs as practice begins. … Oregon has to retool its secondary. But, hey, the new video board is almost complete. … With everything a bit weird this season, Colorado is worried about soft-tissue injuries. … Utah has to find a replacement for running back Zach Moss. … UCLA has changed its defense heading into camp. … Practicing is fun for Arizona State's players. … The long offseason is just the advantage Arizona's Grant Gunnell needed. … In basketball news, the schedule puzzle is still frustrating coaches.
Gonzaga: Filip Petrusev is investing in his future these days. His future. Jim Meehan spoke with the former GU center and has this story on how his season is going. … This mailbag is a must for college hoop fans, especially since the first question, which features Gonzaga, is fun. The right answer is the Zags by a dozen, if you are wondering. … Elsewhere in the WCC, BYU has found a tournament to play in.
EWU: Ryan Collingwood's examination of Eastern's national title season continues this morning, with a look back at a tough win at Northern Colorado.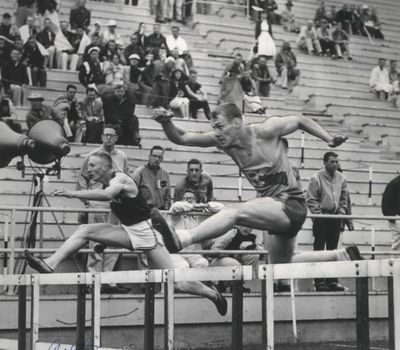 Preps: Former Deer Park High basketball coach and Rogers High track standout Denny Driskill has died at 83. Chuck Stewart has his obituary. … Dave Nichols watched our Northwest Passages forum with the Friday Night Sports Extra trio Dennis Patchin, Rick Lukens and Bud Nameck from the other day and has this story. You can also watch the replay on the link if you wish.
Seahawks: Wilson may be the main reason the Hawks are playing as well as they are, but is his performance, when coupled with Brianna Stewart's with the Storm, leading to the best ever professional year in the Northwest? … The Hawks made a roster change yesterday but it didn't include Snacks Harrison. … There are enough good NFC West teams, Seattle may have to win nearly every week to get a playoff bye. … The Hawks also battle the virus each week.
Mariners: What's next for the M's? This mailbag may tell you.
Sounders: A new addition to the roster has helped Seattle elevate its performance.
•••       
• Our in-game meal plan at this moment still includes the barbecue. We may be rained out. Yep, it is supposed to rain here tonight as well. We may have to improvise. And, if you are wondering, we are going to cook Jucy Lucies, the quintessential Minneapolis burger. It's a regular hamburger stuffed with cheese. We ate Hot Dish last season and don't want to repeat ourselves. Enough of that will probably happen during NFC West games. Until later …
Local journalism is essential.
Give directly to The Spokesman-Review's Northwest Passages community forums series -- which helps to offset the costs of several reporter and editor positions at the newspaper -- by using the easy options below. Gifts processed in this system are not tax deductible, but are predominately used to help meet the local financial requirements needed to receive national matching-grant funds.
Subscribe to the sports newsletter
Get the day's top sports headlines and breaking news delivered to your inbox by subscribing here.
---