News > Spokane
Corbin Park, where 2,000 kids normally flock for Halloween, cancels trick or treating
UPDATED: Wed., Oct. 14, 2020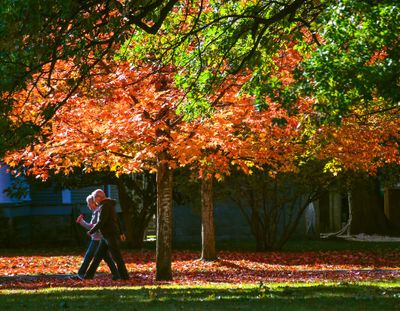 Corbin Park residents are asking that trick-or-treaters not come to their neighborhood due to COVID-19.
"Very few residents will be giving out candy, so, parents, we suggest rather than be disappointed please make alternate plans for your kiddos this year," a Facebook post read.
The neighborhood usually gets more than 2,000 trick-or-treaters, according to the post, lines that don't dissipate for hours, plus kids' accompanying parents and family.
"That number of people in such close proximity is dangerous for our community even if outside during this time," the post said.
The post cited Centers for Disease Control and Prevention guidelines on safer Halloween activities. Many traditional Halloween activities can be high risk for spreading viruses, according to the CDC.
Corbin Park residents, quoting CDC guidance, suggested that families instead decorate their homes, have a Halloween movie night, have a Halloween scavenger hunt at home and carve or decorate pumpkins inside with household members or outside, at a safe distance, with neighbors or friends.
Local journalism is essential.
Give directly to The Spokesman-Review's Northwest Passages community forums series -- which helps to offset the costs of several reporter and editor positions at the newspaper -- by using the easy options below. Gifts processed in this system are not tax deductible, but are predominately used to help meet the local financial requirements needed to receive national matching-grant funds.
Subscribe to the Coronavirus newsletter
Get the day's latest Coronavirus news delivered to your inbox by subscribing to our newsletter.
---