News > Crime/Public Safety
L&I accuses former Coulee City police chief of saying she couldn't work because of accident with corpse, then posing as pinup
Oct. 15, 2020 Updated Thu., Oct. 15, 2020 at 8:44 p.m.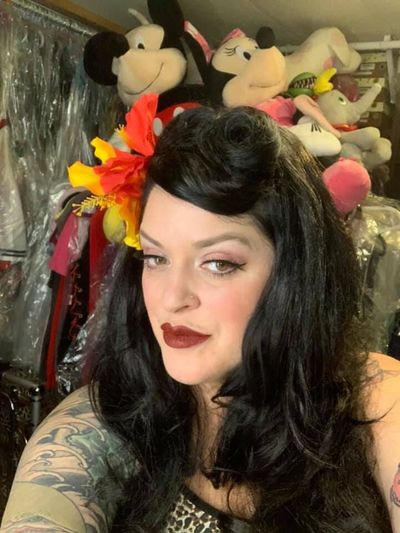 After a corpse fell on the former Coulee City Police Chief's head in 2012, she claimed workers' compensation. But an investigation by the Washington State Department of Labor & Industries alleges she was really working as a pinup model during that time.
Brenda Lynn Cavoretto, 47, was charged with two counts of making false or misleading statements to collect more than $67,000 in workers' compensation benefits.
While police chief in 2012, Cavoretto was called to the scene of a suicide where a domestic violence suspect had hanged himself in a barn, a news release from L&I says. As Cavoretto was attempting to remove the body, the 285-pound corpse fell on her head.
Shortly after, Cavoretto began working as a police officer in Soap Lake until May 2013, when she began receiving wage-replacement payments and vocational services from L&I for lingering effects from the corpse incident.
Two years later, she began seeing a psychologist, who determined she was suffering from depression and post-traumatic stress disorder, according to the news release. Cavoretto told her psychologist she was having nightmares and could not leave her house.
In spring 2019, Cavoretto's case manager from L&I requested an investigation, noting she had been receiving mental health treatment for four years without any improvement.
The L&I investigation found that from 2015 to 2020, Cavoretto had been photographing pinup models, organizing pinup pageants and was photographed herself. She used the names "Tuff as Nailz" and "The Black Widow Bettie" while dressing up in "sexy clothes" and posing in the style of actresses during World War II, the L&I news release says.
Cavoretto posted on social media in 2015 that she has appeared as a model and photographer in 52 publications, including three magazine covers and calendars, charging papers said.
She even licensed a modeling, event and photography business with the Washington State Department of Revenue in 2015 called Annabella Berringer. Cavoretto also ran a nonprofit group, Electric Pinup Dolls, that raised money for veterans, firefighters and law enforcement. Her husband also publishes Electric Pinup Magazine.
L&I said Cavoretto told a crowd at a bar and grill in Sultan, Washington, in 2019 that Electric Pinup Dolls had become a "full-time job," with the group raising $20,000 in 2018.
Cavoretto is set to be arraigned on Monday in Olympia.
Local journalism is essential.
Give directly to The Spokesman-Review's Northwest Passages community forums series -- which helps to offset the costs of several reporter and editor positions at the newspaper -- by using the easy options below. Gifts processed in this system are not tax deductible, but are predominately used to help meet the local financial requirements needed to receive national matching-grant funds.
Subscribe now to get breaking news alerts in your email inbox
Get breaking news delivered to your inbox as it happens.
---