Sports
A Grip on Sports: With Wednesday's announcement, the Spokane Arena will become NCAA Central for the next few years
Thu., Oct. 15, 2020 A GRIP ON SPORTS • Let's see. What was Wednesday's highlight? The lowlight is easy: The Astros winning and avoiding being swept out of the American League Championship series. The highlight, though? The Dodgers scoring 11 runs in the top of the first? College hoops practice tipping off? Wait, I've got it.
•••••••
• Last March was going to be special in Spokane. Not only had the Gonzaga women's team played well enough there was going to be a great chance they would host the first and second rounds of the NCAA Tournament, it was also a given the Zag men would be playing in their hometown as well. College hoop fans were singing a happy song.
Then the music abruptly stopped.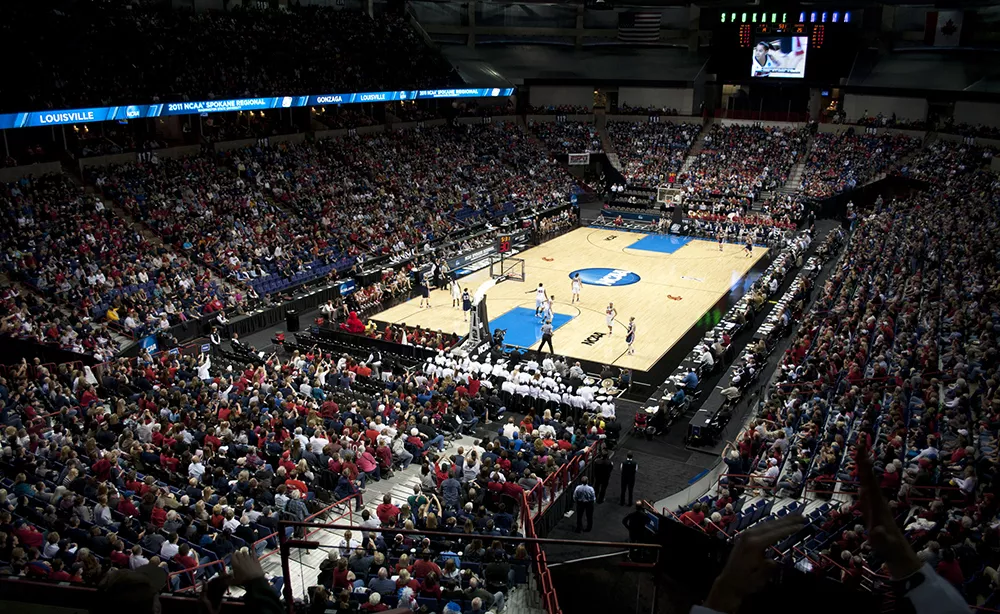 Thanks Corona.
Look, even if you weren't a GU fan, the idea the NCAA's first-round games were coming to the Arena and would feature a local team had to make you smile. After all, if you wanted to sell your tickets, the demand had increased three- or four-fold. Every GU-sweatshirt-wearing fan wanted to watch the top-seeded Bulldogs live – and would pay handsomely for the opportunity.
And the Zag women being at home? That was the hot fudge on our local basketball sundae.
But it wasn't to be. All that was left after the coronavirus numbers spiked was to lament the loss. And look to the future.
That showed up yesterday, when the NCAA announced its tournament sites for the next few years. And Spokane was included once again.
The men's tournament, hosted by the University of Idaho (which allows Gonzaga, WSU and Eastern to play here if seeded high enough), will be back in 2024 with first- and second-round games. The next year the women's West Regional will be played in the Arena, also hosted by the Vandals. Those new events are in addition to the women's West Regionals that will be played here in 2021 and 2022. In other words, three of the next five women's West Regionals are scheduled for Spokane. (For more on the process and the reaction to the latest announcement, don't miss this Ryan Collingwood story.)
We may have lost a special NCAA Tournament season to COVID-19, but yesterday we were given a chance to look forward. That's a gift in short supply in 2020.
The announcement also gives me motivation. Heck, it's been a while since I've been to a NCAA Tournament game. I have to make sure I'm still upright in four years.
•••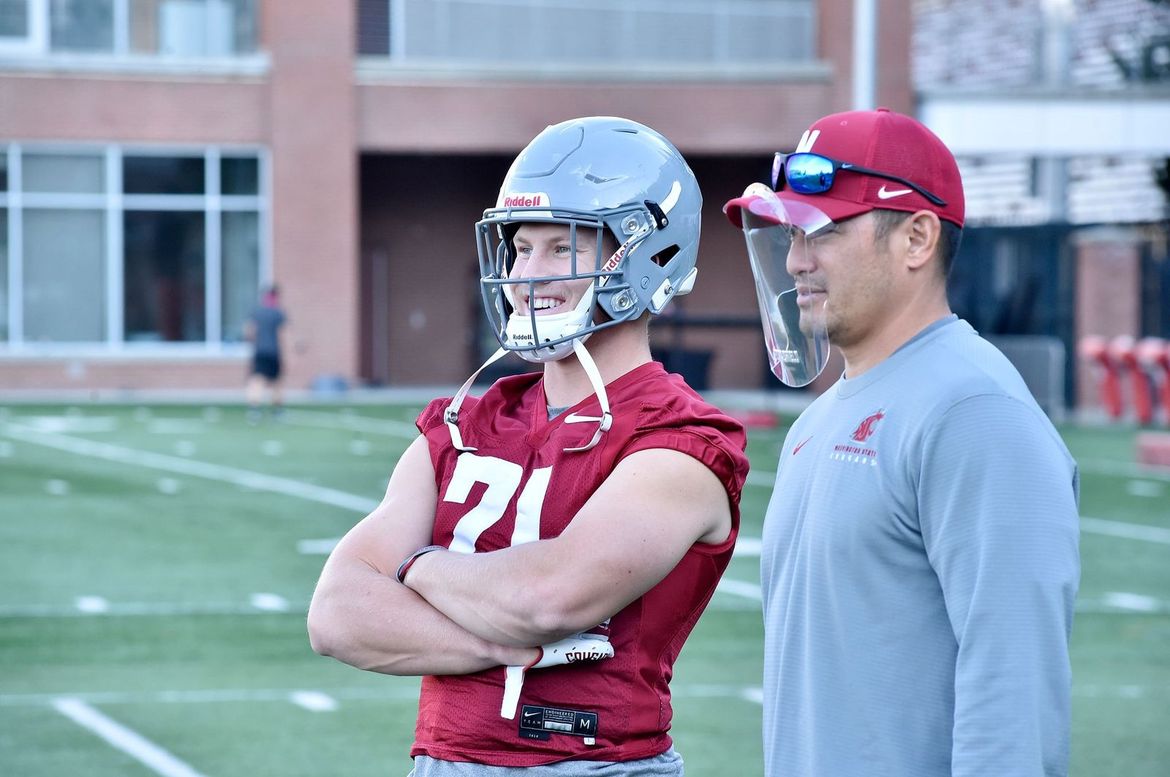 WSU: You want news about who is here or who isn't? We have both this morning. We'll start with the available player, Max Borghi. Theo Lawson and the rest of the local media contingent talked with the running back yesterday. Theo has this story. After Borghi decided not to head to the NFL draft, he was all in. … The same can't be said about Skyler Thomas. The defensive back entered the transfer portal, pulled his name out and, yesterday, put it back in. Theo has a story on that as well. … Wait, Theo has more. Basketball practice began yesterday and Kyle Smith talked with the media about it. … Around the Pac-12 and college sports, there probably isn't a bigger name in college football than Nick Saban. So when the Alabama coach comes down with COVID-19, everyone in connected to the sport may have checked their temperature. … The conference will allow family members at games if health districts approve. … Washington will rely on a former walk-on for a big defensive boost. … The Huskies' virus testing mirrors what's going on around the conference. … Oregon has lost another player, the latest one to a virus opt-out. … The Duck offense has been attack deep thus far in practice. … The Oregon State defense has been doing much better in practice, which probably bodes well for the Beavers. … Even with the 2020 season well underway, there are still stories about OSU's 2000 season. … Stanford is set to practice on campus again. … The Colorado defensive line is looking for leaders. … Utah has quite a few questions to answer but the Utes received good news on one player's health. … USC has a new defensive coordinator. … UCLA has to replace Joshua Kelley. There is a candidate. … Arizona State has to be considered a title contender. … There is a connection between Arizona's best receiver and the quarterback. … In basketball news, the NCAA has decided winter sports athletes will get another year of eligibility this season. … Just about every school in the Pac-12 started yesterday (but not all). The Bay Area schools are dealing with a hodge-podge of restrictions and rules. … The Huskies' game with Gonzaga has been canceled for this season. … Oregon will write a new story this season. … McKinley Wright IV is going on one last ride with Colorado. … The non-conference matchup with BYU is still on Utah's schedule. … Arizona is expected to host a multiple-team event. … Finally, Portland thought it would land a women's Final Four yesterday. It didn't. John Canzano examines the reasons why not.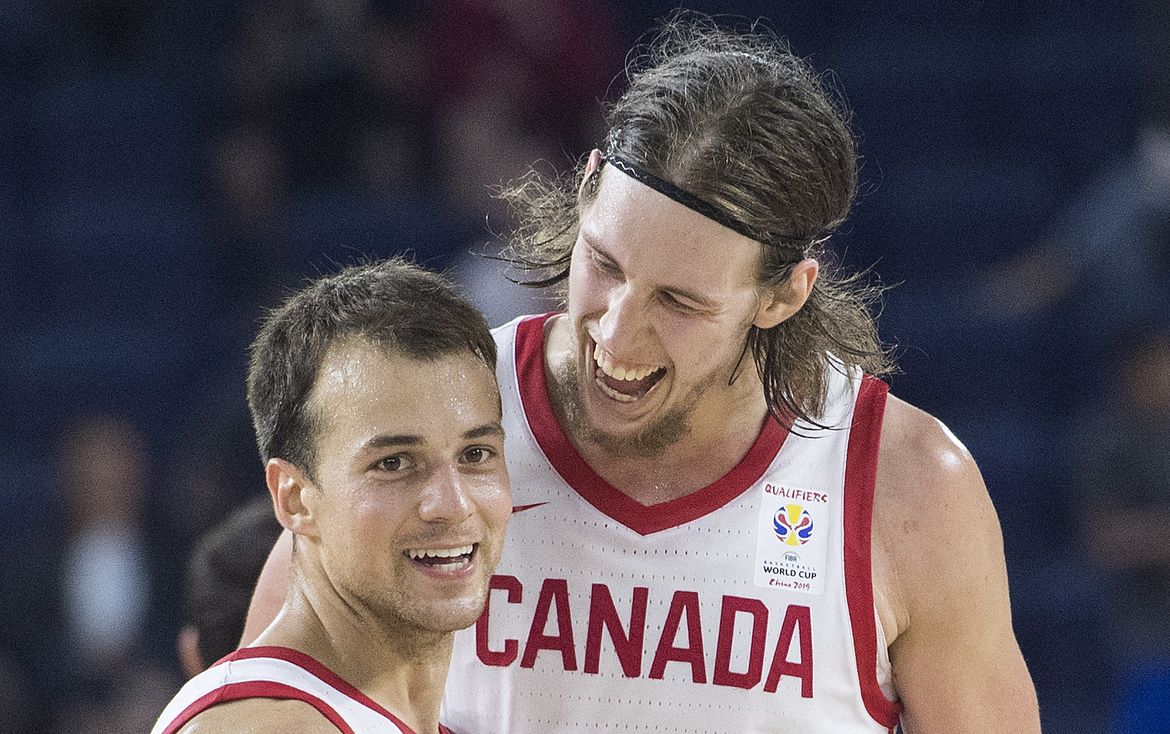 Gonzaga: The Zags decided not to practice Wednesday but that doesn't mean there isn't GU-related news. Former guard Kevin Pangos is dealing with a coronavirus infection. And another former Gonzaga player, Micah Downs, signed a new contract overseas. Jim Meehan has both those stories. … Elsewhere in the WCC, BYU started basketball practice and made sure everyone could watch.
EWU: The Eagles began their basketball season, adjusting from smaller, less-invasive workouts to 5-on-5, full-bore practice. Ryan Collingwood talked with Shantay Legans about it and has this story. … Former Eastern head coach and GU assistant Ray Giacoletti has been promoted at St. Louis University. Jim has more in this story.
Idaho: The Vandals also started practice and Peter Harriman was on top of it. He covers the opening of practice for the women and men in this story. … Larry Weir's latest Press Box podcast features a conversation with Idaho basketball radio voice Chris King.
Chiefs: The WHL announced its season will begin Jan. 8, 2021. Spokane will play its entire regular season schedule against Tri-Cities, Everett, Seattle and Portland.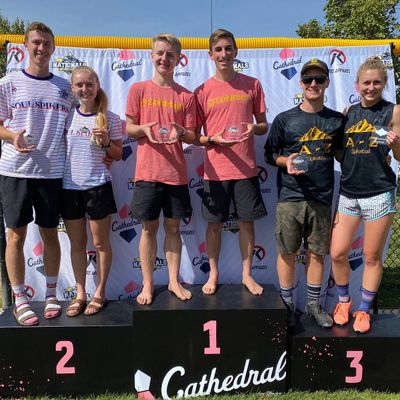 Spikeball: Yes, spikeball. Ryan has this story on a team from the Valley.
Seahawks: Just how good are the 5-0 Hawks? … The trade deadline is nearing. The Hawks have been active in the past.
Mariners: The bullpen has to improve if Seattle wants to contend next season. But there were some bright spots in 2020. … The Astros stayed alive, though barely, with a 4-2 victory. … The Dodgers played as if their season depended on a fast start in game three. It may have. Eleven runs led to a boringly easy 15-3 victory.
Sounders: Raul Ruidiaz is doing well during his bout with the coronavirus. He should return to Seattle in a few weeks. … Portland had a chance to take over first in the West all by itself, but lost at Real Salt Lake.
•••       
• The number of stories I read this morning and then linked was overwhelming. It may have been the first time since March I could actually say that out loud and not laugh at myself. We may not be "normal," but the load of sports stories is approaching that territory. By the way, if you read this column before about 9:15 this morning, a few of the links were missing. There was a computer glitch. Now that is normal for 2020, isn't it? Until later …
Local journalism is essential.
Give directly to The Spokesman-Review's Northwest Passages community forums series -- which helps to offset the costs of several reporter and editor positions at the newspaper -- by using the easy options below. Gifts processed in this system are not tax deductible, but are predominately used to help meet the local financial requirements needed to receive national matching-grant funds.
Subscribe to the sports newsletter
Get the day's top sports headlines and breaking news delivered to your inbox by subscribing here.
---