Marketing > Sponsored
American families feeling the pinch of COVID-19 pandemic
COUNTRY Financial shares budgeting tips
Fri., Oct. 16, 2020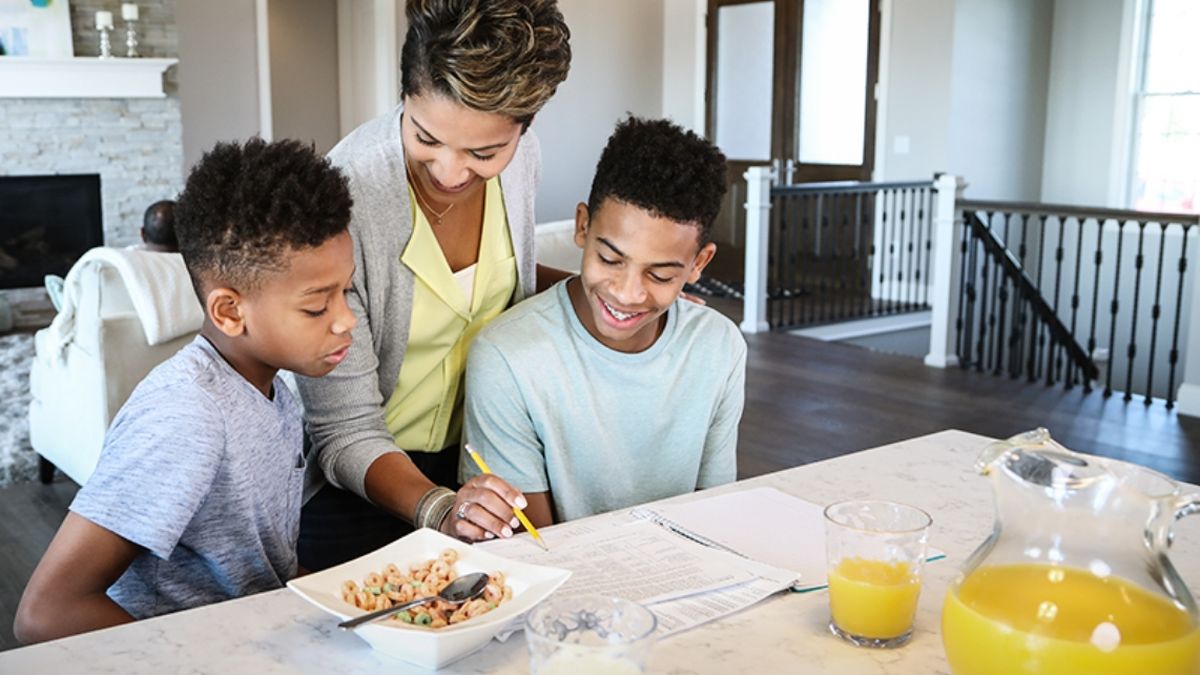 The COUNTRY Financial Security Index asked about 1,330 adult Americans in different income brackets a variety of questions, including how their finances are impacted by the COVID-19 pandemic. (Courtesy COUNTRY Financial)
The year 2020 hasn't been the most forgiving year for families and their pocketbooks.
Families around the country continue to face uncertainty about what's coming next – not just concerns about the larger economy but what's happening at a local level, including whether they'll be able to pay their household bills each month.
A recent survey from COUNTRY Financial provided details about many of these challenges, starting with the fact that about 22 percent of participating parents said COVID-19 has impacted their ability to pay bills, compared to 12 percent of the general population.
As many as 70 percent within this group indicated that they've had to delay paying at least one monthly payment, which could be rent, credit card bills, insurance bills and other routine expenses. As many as 25 percent of these parents also expressed difficulty being able to focus on long-term savings, such as regularly putting money toward retirement accounts or college funds.
The online survey, called the COUNTRY Financial Security Index, asked about 1,330 adult Americans in different income brackets a variety of questions in August. COUNTRY Financial has collected information for the index annually since 2007.
The survey also indicated:
• 51% of parents with school-age kids are experiencing additional financial concerns due to new technology (21 percent), increased costs for childcare (13 percent) and higher food costs (26 percent).
• 21% of parents indicated they had to modify or cut down on their work hours because of changes at schools or childcare.
• 7% had to leave their job because changing childcare or school situations and scheduling. Having more household members work and study from home also has impacted household budgets as well, including extra costs for power and food.
• 21% had their older children move in with them.
• 15% said if they lost their job, they would not be able to keep up with everyday expenses for more than a month.
Start by examining expenses
Shelton Hansen, a COUNTRY financial representative based in Spokane Valley, agrees it can be tricky to look to future financial needs when you're trying to stretch your savings each month to make ends meet.
The solution, he believes, starts with a budget with a focus on spending less.
"I know it's hard – but put a budget in place, then do your best to stick to it," Hansen said. "Take a look at your regular expenses and cut out as many as you can to help free up more money for bills or savings."
This exercise may make it easy to spot some items that can be easily cut out without impacting your family's quality of life. Discretionary items could be everything from lunches out to streaming TV services.
Next, he suggests looking for ways to save more – a short-term strategy could be to save at least $1,000 and a slightly longer-term goal can be to have three to six months of your income saved.
Another area where families can discover potential sources of income can be if older children live at home. While 50 percent of parents in these situations help with costs such as health care and phones, the older child or children can also consider contributing a portion of their income to an overall family fund, which can help with the family's financial obligations.
Plan for present, then future
If you have concerns about your family's financial health, consider meeting with a COUNTRY Financial representative. He or she can go over your current income and immediate expenses while looking at your needs and goals 30-40 years from now.
The COUNTRY Financial approach recommends considering your future goals and finding solutions that fit your needs along the way. Focusing on building cash flow first, followed by insurance/protection, then long-term savings is an example of a common strategy.
While stimulus packages may help, Hansen said it shouldn't be thought of as a sustainable solution. People should still do their best to make payments since delaying them can hurt you in the long run. The same is true for using credit cards for routine bills, which can only increase your debt load and monthly bills.
Putting extra into long-term savings isn't especially sustainable either – if immediate cash flow is critical, you might have to withdraw or borrow from your retirement, which can come with significant penalties.
Get creative with saving
If your income isn't going to change or may even decrease, Hansen encourages families to look for "side hustles," that everyone can help with.
"There are so many things parents, single people or older kids in the house can do to earn some extra money such as cutting grass, raking leaves, shoveling snow, babysitting or helping kids with school," he said. "There is nothing wrong with working a second job for 5-10 hours a week to help earn more money for now and your future."
Overall, a sound financial footing is vital before you start putting money away.
Hansen knows things sound scary but the effort to learn better budgeting habits is worth it.
"We are strong, we are resilient, and we're going to get through this," he said. "People do care — I have seen and been a part of "paying it forward" where you pay for the next order behind you."
He also encourages people, as they're creating a better budget, to include room for "fun money."
"I'd suggest setting aside $50 a month that you can spend on whatever you want, but the rest needs to be set aside for your fixed expenses and savings."
Connect with a local COUNTRY Financial Specialist for a free financial review.
Read the latest COUNTRY Financial Security Index here, and visit COUNTRY Financial on Twitter at @hellocountry, on Facebook at Facebook.com/countryfinancial, or on Instagram at @countryfinancial to learn more about the firm's services.
About COUNTRY Financial
The COUNTRY Financial Group serves about one million households and businesses throughout the United States. It offers a wide range of financial products and services from auto, home, business and life insurance to retirement planning services, investment management and annuities. Learn more at countryfinancial.com.
Local journalism is essential.
Give directly to The Spokesman-Review's Northwest Passages community forums series -- which helps to offset the costs of several reporter and editor positions at the newspaper -- by using the easy options below. Gifts processed in this system are not tax deductible, but are predominately used to help meet the local financial requirements needed to receive national matching-grant funds.
Subscribe now to get breaking news alerts in your email inbox
Get breaking news delivered to your inbox as it happens.
---