Sports
A Grip on Sports: This weekend's television viewing may be dominated by who is not there more than who is
Fri., Oct. 16, 2020 A GRIP ON SPORTS • It's about to get weird. But not this weekend. This weekend is the eye of the sports hurricane, so to speak. Next weekend the Big Ten begins playing football and all heck will break loose. This weekend? The best televised event might be whatever feed CBS sets up from Nick Saban's house.
•••••••
• Is there a USC or Washington fan in the nation who believes Steve Sarkisian is an upgrade for Alabama tomorrow? Didn't think so.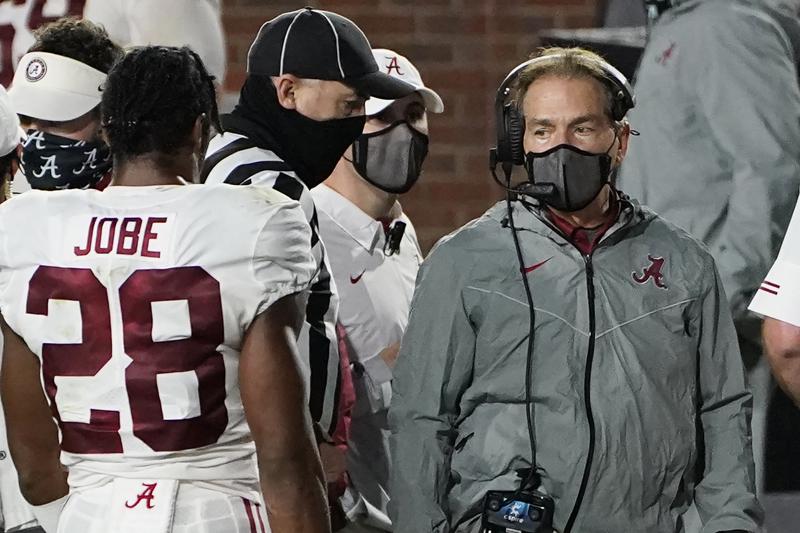 After all, Sarkisian, who will fulfill the head coaching duties for second-ranked Tide in their SEC showdown with third-ranked Georgia, was basically a .500 coach in his five seasons with the Huskies. And, though better at USC in 18 games, his tenure in Los Angeles ended badly.
But that was a half-a decade ago. And all he is expected to do Saturday is manage the Alabama football machine – not reinvent it. He is the Crimson Tide's offensive coordinator, so that side of the ball was in his hands already. If the defense can contain the Bulldogs, then all should go well for Alabama.
Let's hope not. After all, the game is the only one Saturday that features two ranked teams facing off. And it doesn't start until 5 p.m., meaning the day is full of matchups of questionable quality.
There is the unknown, however, that is always the hallmark of a college football Saturday, made more nebulous this season with the introduction of the pesky coronavirus. We're not even talking about canceled games. That's a given in 2020. Heck, even the SEC is not immune as LSU's trip to Florida has been postponed a week after the Gators' coach, Dan Mullen, campaigned for more fans in the Gainesville stands. One has to wonder if the virus saw that as a challenge. (The Vanderbilt-Missouri game has also been put off, but there isn't as much interest in that one nationally – or among the networks.)
Heck, maybe Mississippi State will figure out a way to upset No. 11 Texas A&M, saving Mike Leach's new players the ignominy of being compared to a middle school girls' soccer team or something.
Of course, there are other things happening tomorrow on TV, including, possibly, baseball. The Rays and Braves can clinch a Southern-tinged World Series with wins tonight (Tampa Bay has a 3-2 lead on the Astros while Atlanta is up 3-1 on Los Angeles). A potential Tampa Bay/Atlanta matchup has to be causing Fox executives sleepless nights, ratings-wise.
Sunday is better, though not in the Northwest. With the Seahawks resting with a bye, the local NFL fan has to decide whether to root against Aaron Rodgers or Tom Brady in the afternoon. That's about it. At least the night game pits two NFC West teams – the Rams are at San Francisco – so whoever wins helps the Hawks. But, come to think of it, a 49er victory would help more, so hold your nose and wave a 49er pennant.
Don't worry, though. Next weekend will be better. And the Masters is just around the corner.
•••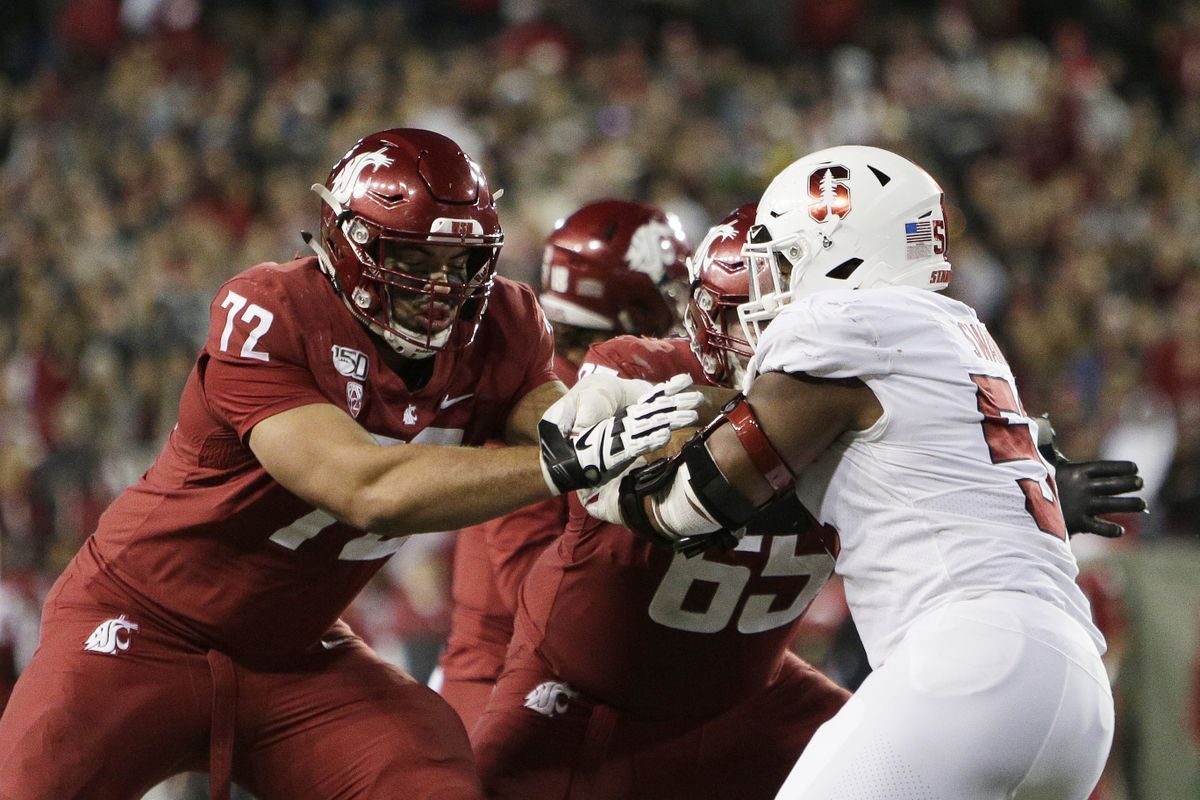 WSU: There may not be games until November, but there is practice in Pullman. And stories. Theo Lawson has his mailbag, based on your questions. And he has a notebook that begins with the unseen consequence of a head-coaching change. Some players are dealing with their third assistant in four years. … Around the Pac-12 and college sports, can a seven-win Pac-12 team still make the playoffs? … Freshmen offensive linemen have been impressing the Washington staff. … Oregon's defense might look a bit different at the start of the season. … The Oregon State defense knows it has to force more turnovers and get the ball more often for the new quarterback. … This would be a good year to correct a scheduling flaw for California and Stanford. … The offensive line should be a strength for Utah and whoever wins the quarterback job. … Colorado's corners have stepped up. … The UCLA secondary wants to be more aggressive. … USC is going to target the tight end more this season. … An Arizona State defender has switched positions after almost giving up the game. … Arizona has a new defensive line coach. … In basketball news, the women and men will play a different number of conference games. Seems a little off-base, but what do I know. … Washington's Nahziah Carter has been suspended. The school isn't saying any more than it is for violating the team's code of conduct. … A Colorado player didn't like the way he ended last season.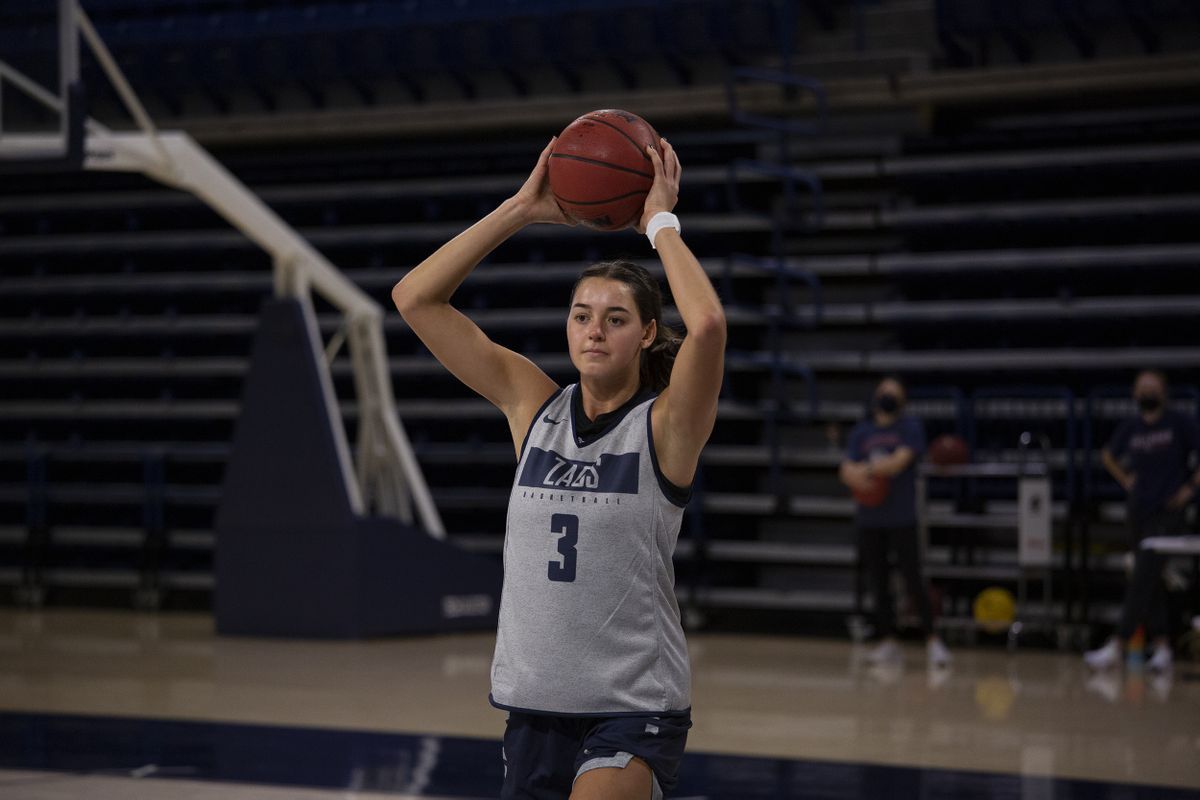 Gonzaga: The women began practice Thursday and are expected to be among the nation's best once again. Jim Allen has more after talking with coach Lisa Fortier. … Larry Weir spoke with Tom Hudson, the men's radio play-by-play voice, for the latest Press Box podcast. … Elsewhere in the WCC, BYU has depth at point guard and wants to use it together.
EWU: The Big Sky Conference announced its basketball schedule, which includes back-to-back games against the same opponent. It's a measure designed to deal with coronavirus issues and limit travel. Ryan Collingwood has more in this story. … Around the Big Sky, Sacramento State has decided not to participate in a spring football season, citing health concerns with the 2021 fall season turnaround.
Preps: It may seem early but it isn't. Playoff berths are on the line in Idaho tonight. Dave Nichols has a preview of the key games.
Indians: I think the first time I heard Tommy Lasorda's name was 1970, the summer before I headed off to high school. He was the manager of the Spokane Indians that year. And my dad told me his team was the best in the minors. It was. Maybe ever. And we have another 50-year anniversary story to pass along. In other news, it's been 50 years since I started high school. Darn. I miss Kent and Will and Mike. Not Pete, though. Or Fr. Michael.
Seahawks: The Hawks are defying expectations this year. In a good way. … Two of the three NFC West guys who always seem to bother Russell Wilson are out this season. … Hey, 1980 was an awful season.
•••       
• With the Seahawks off this week, I don't have to worry about dinner or lunch Sunday. Next week, they face Arizona, so the meal will be simple. The chilies we cooked last year were so tasty, they earned an encore. Until later …
Local journalism is essential.
Give directly to The Spokesman-Review's Northwest Passages community forums series -- which helps to offset the costs of several reporter and editor positions at the newspaper -- by using the easy options below. Gifts processed in this system are not tax deductible, but are predominately used to help meet the local financial requirements needed to receive national matching-grant funds.
Subscribe to the sports newsletter
Get the day's top sports headlines and breaking news delivered to your inbox by subscribing here.
---