Sports
A Grip on Sports: This October is starting to seem familiar thanks to baseball's bad boys
Sat., Oct. 17, 2020 A GRIP ON SPORTS • You know what? October feels eerily familiar. Sure, even the guy on the River Styx ferry is wearing a mask, but the rest of the goings-on fit right in. It's cold in the mornings. There is football on the tube. Lee Corso's picks make us scratch our head in wonderment. And baseball makes you want to tear your hair out. See, familiar.
•••••••
• We're not going to delve into today's somewhat putrid college football schedule – hey, that's happens even in years when everyone is playing in the fall – in great depth because we covered that yesterday. We will say, however, the Cougars are scrimmaging today, there was a lot of news out of Pullman yesterday (don't miss the WSU section below) and we love Nick Rolovich's top-three choices for cardboard cutouts in Martian Stadium.
By the way, don't be surprised in Nick Saban helicopters into Alabama's game tonight against Georgia, saying he kicked COVID's (censored), rips open his shirt to reveal a giant S and the Tide rolls.
Honestly, though, we're more interested in today's baseball. Will the Astros complete their comeback, win a fourth consecutive game and head to another World Series? Can Los Angeles stay alive and force a seventh and deciding game against the Braves?
It's the first question that really interests me, even with a longstanding allegiance to the Dodgers. Houston is actually making me question my faith.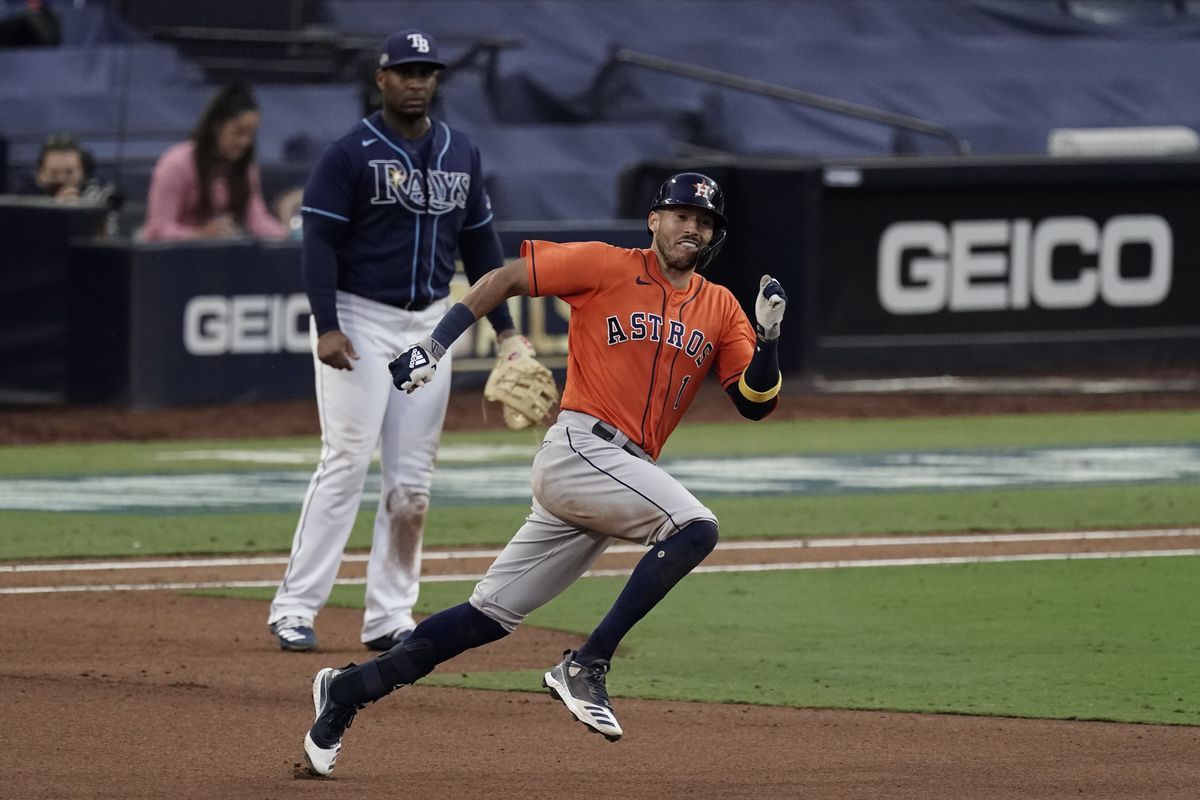 Growing up Catholic, having attended Catholic grade school and high school, if there is one thing I'm sure of, it's God is not shy about being vengeful. "Smite" was a word that was thrown around often. So were rulers, beanbags and erasers, courtesy of nuns and priests who were also pretty darn vengeful themselves.
But if the Astros win today, maybe that's really not true. Well, either that or God isn't a baseball fan. And I won't even entertain that notion.
Houston cheated. Got caught. Scapegoats – an Old Testament-based word – were identified. The organization received a slap on the wrist. No matter. We could count on things working out. The Astros were doomed. To use a word distinctively frowned upon at good old St. Francis High, karma would get them.
This regular season seemed to prove the theory correct. The best pitcher left in free agency. Injuries abounded, decimating the pitching staff. Heck, it got so bad the Astros even lost a couple games to the Mariners. And barely made the playoffs.
But here we are on Oct. 17. Win today and Houston becomes only the second team ever to complete a comeback from a 0-3 hole in the American League Championship series. They knock the Rays, the team that had the foresight to drop the word "devil" from their name a few years back, out of the postseason. And we have to spend the next week or so dealing with feel-good Astros stories, touting their resilience, highlighting their stars, basically pretending they have overcome some sort of adversity imposed by others.
Sorry, but I can't take it. If the good Lord has seen fit to make me commissioner, the Astros would have felt a wrath that would have made Job shudder. The 2017 championship would have been vacated. The owner would have been treated like Donald Sterling. There wouldn't have been any amnesty for anyone.
This is a team that conspired to make a mockery of competition. To take money and prestige directly from other players' grasp. They cheated in the worst way possible, consciously doing things that ignored the basic tenet of any sport: a level playing field.
Yet here they are, about to bludgeon their way past baseball's version of the pearly gates. If it happens, my idea of right and wrong, of the universe balancing the scales, of a higher power enforcing right and wrong, will fall apart.
It seems so 2020.
•••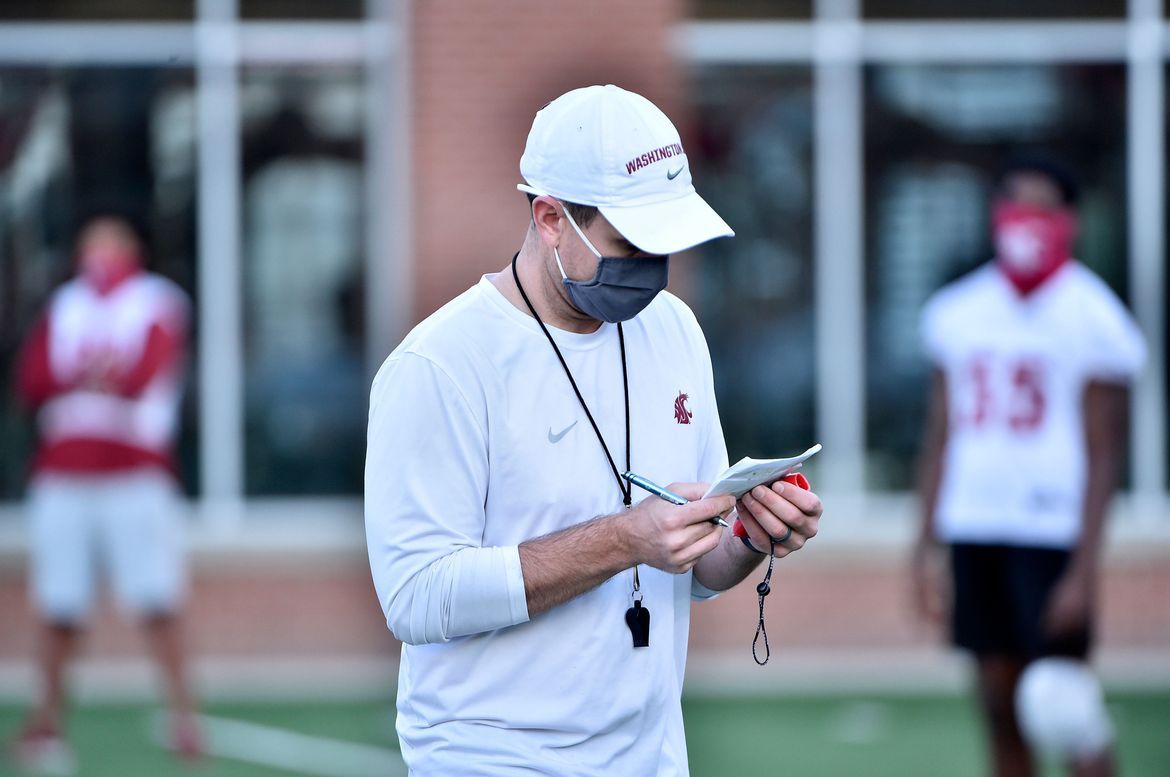 WSU: The Cougar defense will be better this season. Why? Besides it being tough to imagine it being much worse, there is a new defensive coordinator with a seemingly well-thought out plan and a decent track record. Jake Dickert talked with the media yesterday and shared his recipe. Theo Lawson lets you know what he had to say in this notebook. … Two new players with histories were in the news Friday and Theo covers both. One is a freshman walk-on defensive back who is already in Pullman, the other a transfer wide receiver who will be in the 2021 class. … Which conference schools received the best, and worst, from the schedule makers? Well, WSU has the consensus worst, if that's any consolation. … Around the Pac-12 and college sports, today's schedule has been disrupted, which is the new normal. There have been at least 33 games postponed or canceled this season. … Washington would like to attract bigger, stronger running backs to the program. … Oregon relies on speed – and leadership. The Ducks have to identify both for their special teams. … There is more talent in the Oregon State defensive backfield. It will be on display in a scrimmage today. … California is a contender for the North. … A new coach at Colorado has some experience with great tight ends. … Utah will also scrimmage today, looking to make some decisions about starters. … Parents of USC and UCLA players want to be able to watch games in person. … The Bruins have a player in quarantine but he doesn't have the virus. … Arizona State is trying to define the running back depth chart. … An Arizona tackle was torn but decided to stay. … In basketball news, Oregon has lost another player to the transfer portal. … Colorado is working in a new player. … Mick Cronin thinks most UCLA players won't use the extra year of eligibility.
Gonzaga: The Zags are not alone. Just about everyone is still scrambling to fill their non-conference schedule. … Elsewhere in the WCC, the biggest contender for the women's title behind GU is usually BYU.
EWU: The Big Sky will play just six games this spring, down from the eight that seemed to be on the table when the season was moved. Ryan Collingwood has more in this story. … Around the Big Sky, Montana and Montana State are practicing football, which would seem to give them an advantage over schools who can't. … Montana State basketball coach Danny Sprinkle has some thoughts to share.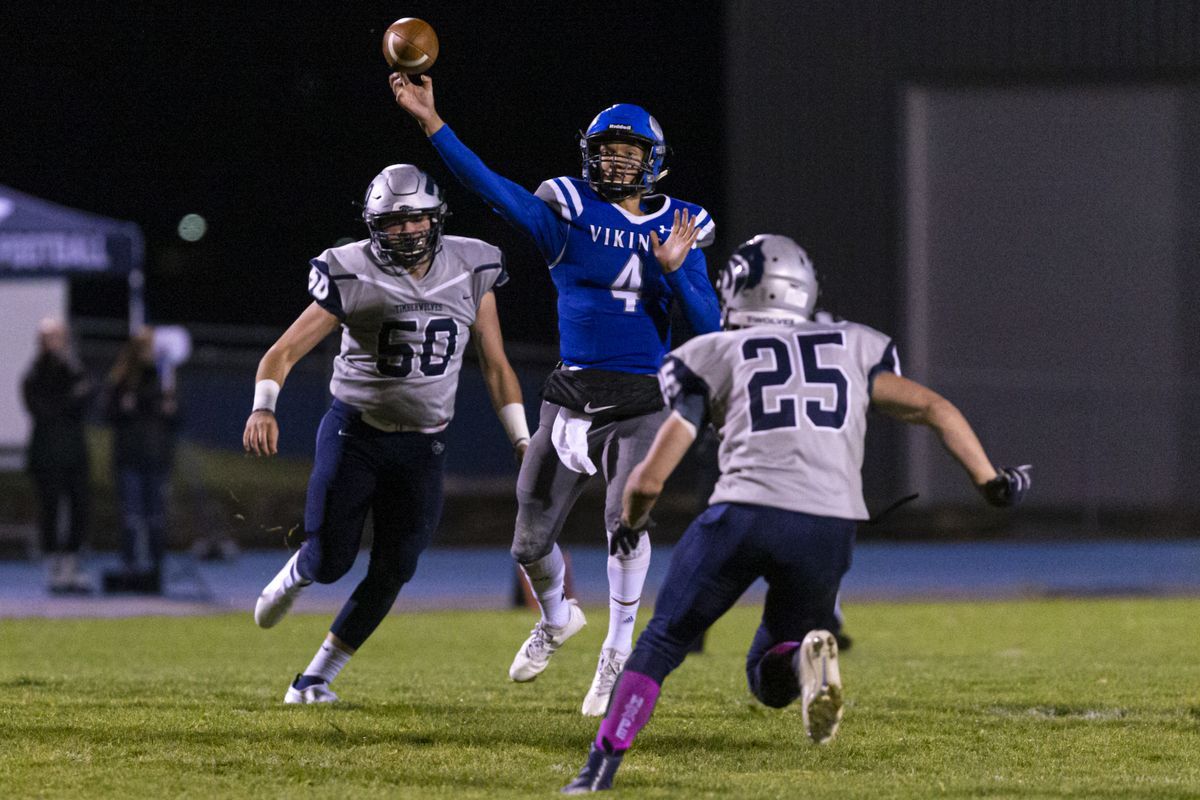 Preps: If anything seems certain this fall, it's that Coeur d'Alene High is an unstoppable offensive juggernaut. The Viks rolled over Lake City last night 64-34. Dave Nichols has more on that game in this football roundup. … Post Falls defeated Lewiston 43-28 Friday night to set up next week's league title-deciding game with Cd'A.
Seahawks: With the meat of the schedule coming after their bye, who will be the first NFC West team to defeat the Hawks?
•••       
• You want to know what else seems familiar? I have to put on a sweatshirt today and rake pine needles. They are everywhere. It's a fall tradition unlike any other. My apologies, Mr. Nantz. Until later …
Local journalism is essential.
Give directly to The Spokesman-Review's Northwest Passages community forums series -- which helps to offset the costs of several reporter and editor positions at the newspaper -- by using the easy options below. Gifts processed in this system are not tax deductible, but are predominately used to help meet the local financial requirements needed to receive national matching-grant funds.
Subscribe to the sports newsletter
Get the day's top sports headlines and breaking news delivered to your inbox by subscribing here.
---