Locally Writ: Former GU professor plans to complete Chaucer's 'Canterbury Tales'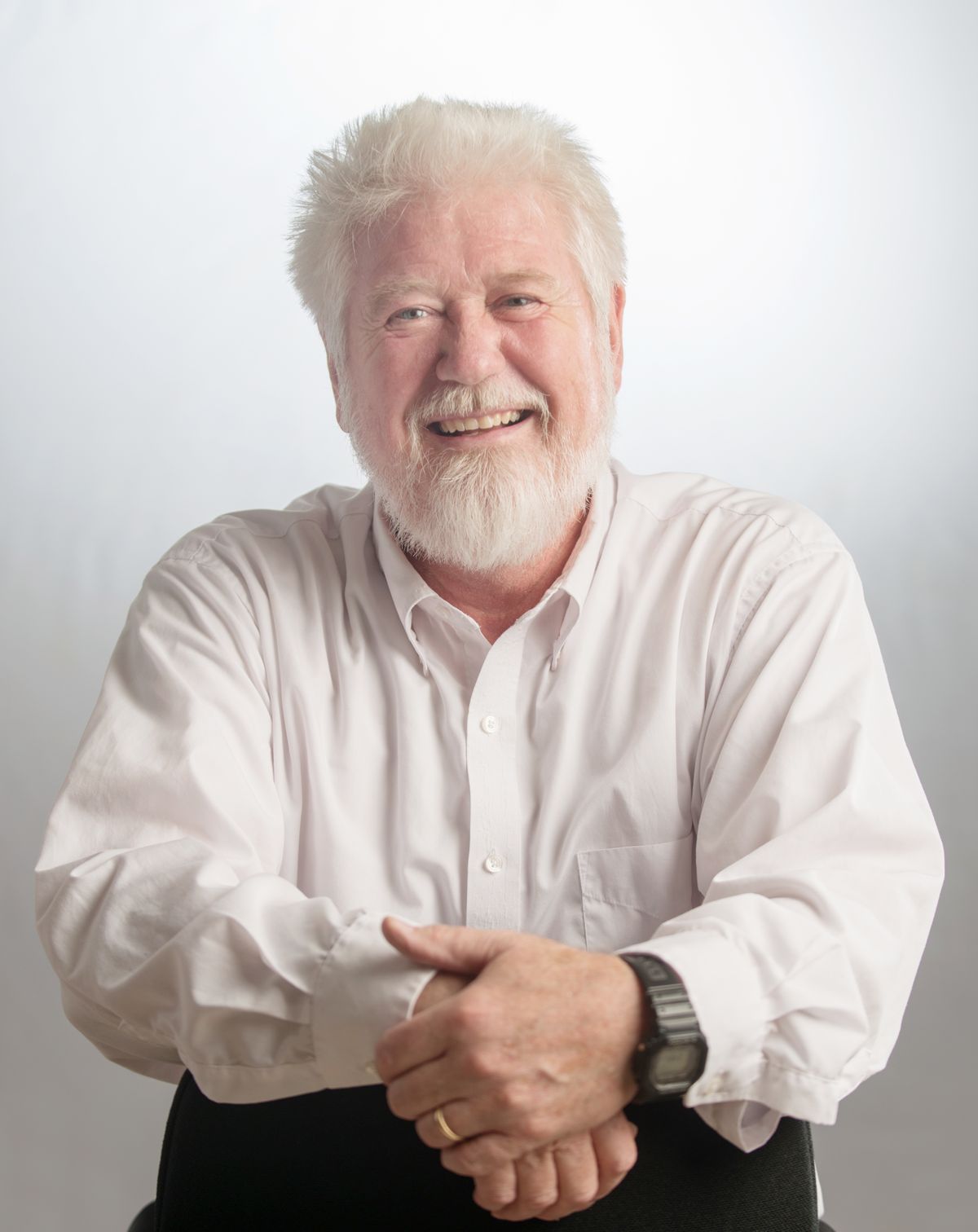 A dedicated scholar of medieval literature, Michael Herzog taught the works of Geoffrey Chaucer for nearly 30 of his 45 years at Gonzaga University. Today, he continues to dedicate himself to Chaucer's work in pursuits both scholarly and fictional.
Owing to a less-than-stellar introduction to Chaucer in his early college years, it wasn't until graduate school that Herzog would really fall in love with the author's work. And that love only grew over the course of decades spent teaching.
"Chaucer is one of those figures where you'll learn something new about it every time you read it. Just like Shakespeare, there's always something you haven't seen before," Herzog said. "The students are an integral part of that because it's through the interchange with them that you do tend to be pushed as a teacher to think more deeply about things as other perspectives are called to your attention."
"The Canterbury Tales" are a collection of stories told in the narrative by a group of English laypeople and religious members on pilgrimage to the shrine at Canterbury. To pass the time along the way, each member of the group agrees to tell two stories with the understanding that the best storyteller will win the honor of a feast prepared at the expense of the others.
However, Herzog explained, the disparity in number between the pilgrims and stories makes clear the fact that, intentionally or otherwise, Chaucer left the collection unfinished.
Herzog recently finished a modern translation of Chaucer's "Canterbury Tales" and has subsequently completed those tales that Chaucer never did.
After 600 years, he joked, it was about time.
"I filled in the missing tales and missing links and provided an ending," Herzog said, referencing his continuing project.
But Herzog has not limited himself to "filling in the gaps" with respect to only Chaucer's stories. In his most recently published book, "This Passing World: The Journal of Geoffrey Chaucer," Herzog uses historical fiction to do the same with Chaucer's life.
A great deal is known about Chaucer, Herzog said, at least as far as his professional life.
"Because he worked for the British government, was a bureaucrat, a lot of the professional activities he's involved in are very well-documented because the British bureaucracy kept incredibly accurate records during that time … and so we know what Chaucer did, what he got paid for.
"We don't know a lot of the intricacies of his personal life. So, I tried to be historically accurate on everything that historians and critics more or less agree on … but the things that they don't agree on or comment on, I felt free to invent."
At more than 600 pages, the magnitude of the work belies the book being Herzog's first attempt at fiction.
"It shows a fair amount of hubris to think you can produce a novel when you've not written any fiction before," Herzog said. "I know that it may not be everybody's cup of tea, but it's the book I wanted to write. And in my writing, I'm guided by C.S. Lewis. When he was asked why he had written the books he wrote, he said, 'I try to write things I'd like to read.' "
To aspiring authors, Herzog had the following advice:
"Writing is such an individualized process. I do think a writing schedule is crucial. I think it's very difficult to write anything meaningful, especially fiction, if you don't have a writing schedule that you can stick to.
"And then of course … write. No matter what, write. And if you feel like you can't write about what you want to write about, write about what you think is preventing you from writing. But, write."
Herzog's "This Passing World: The Journal of Geoffrey Chaucer" is available for purchase at Auntie's Bookstore.
---