Sports
A Grip on Sports: Success and failure are part of baseball and part of what helps the sport tie generations together
Mon., Oct. 19, 2020 A GRIP ON SPORTS • Baseball has a legacy. It's the game handed down through the generations, from father to daughter or mother to son, or some combination of same. It spans the generation gap. At least last night's National League Championship Series' result did in our house.
•••••••
• Here is a loose transcript of an imaginary conversation between two members of the Grippi household after the Dodgers rallied to defeat Atlanta 4-3 and move on to the franchise's 21st World Series, 12th since moving to Los Angeles. It has been edited for brevity and isn't really true, though every part of it has been said by both parties over the past 10 years or so.
Dad (racing downstairs): We're going to the World Series.
Son: Great.
Dad: What, you're not happy for me?
Son: No, not really.
Dad (pouting): Thanks a lot. (Turns to leave.)
Son: Quit whining.
Dad (angrily): Every time the Dodgers make the World Series, you get ticked at me. I don't get it. Can't you be happy for me?
Son: Sure. Whatever. (Sarcastically) Great for you.
Dad: Is this about the Mariners? They'll make it some day.
Son: Easy for you to say. Your team is in the Series almost every year.
Dad (seeing his pain): If it makes you feel any better, they lose almost every year too. In my lifetime, all I seem to remember are when they lost. 1966, 1977, 1978. Three years ago when the Astros cheated. Two years ago when the Red Sox probably did. Getting let down like that is no fun.
Son: I wouldn't know.
Dad (laughing, sort of): I get it. Trust me, the M's will do it one day – and it will be glorious.
Son: (Muttered obscenity.) It's never going to happen. I've known it since 2001. How the heck do you win 116 games and not get to the Series? It was our best shot. We blew it. Sold our soul. Let it slip away. It's done. I've resigned myself to it. But it would be nice if they would make the postseason before I retire to Arizona.
Dad: Wait, that's my line.
Son: I know. I was being sarcastic. … Though, maybe not.
Dad: I'll make you a deal. If the M's ever make the playoffs again, we'll go to a game together. No matter where I'm living, where you're living, I'll make it happen. OK?
Son: Sounds good. If you are still living, I'll take you up on it. … Can you quit bugging me now? I want to get back to the TV. The Sounders are playing like (crud).
•••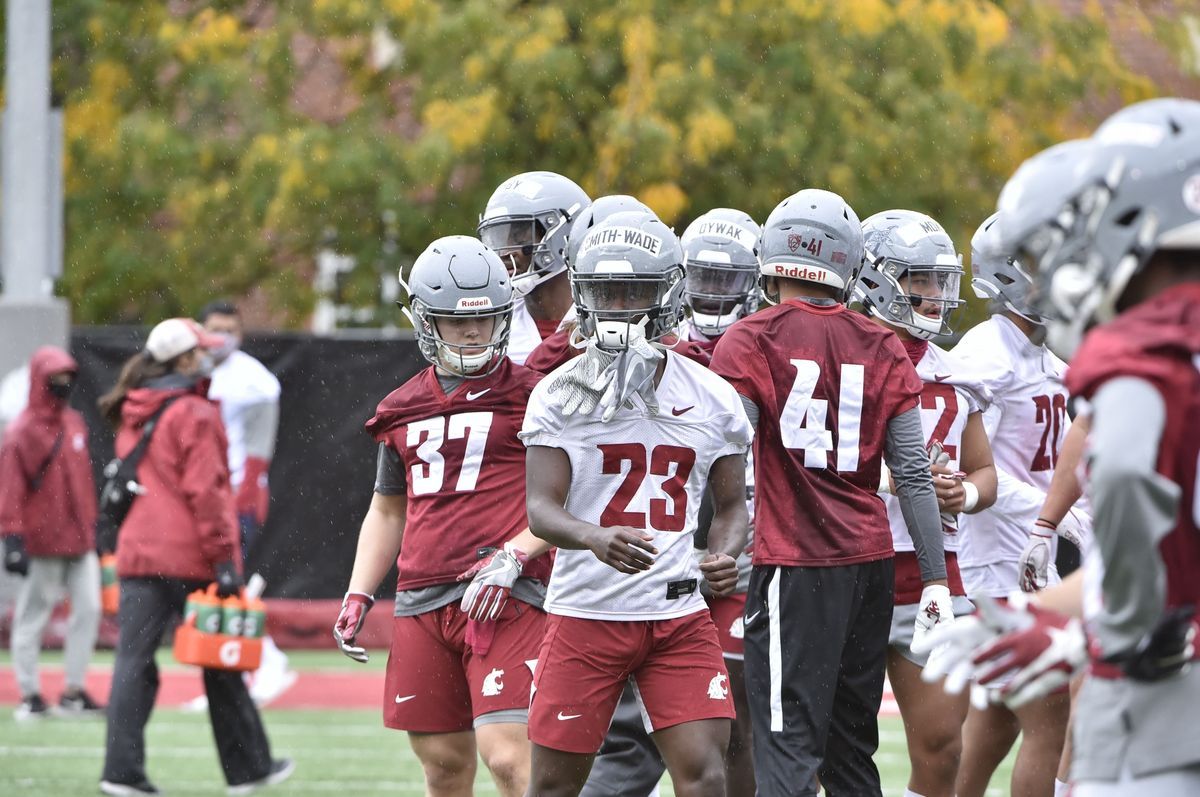 WSU: Every season the Cougars rely on one or two freshman to fill roles on either side of the ball. This year will not be an exception. Theo Lawson has been reading the program's tea leaves and believes these five have the best chance to contribute in 2020. … Around the Pac-12 and college sports, the football polls are out. Two things surprised me: Notre Dame actually rose despite a terrible performance and Georgia actually dropped after its awful second half against Alabama. Didn't think either would happen. … The Pac-12 doesn't deserve the benefit of the doubt from the playoff committee. … We've learned a few things already about Washington. … Oregon has yet to play but still moved in the polls. And its athletes will soon earn some rewards. … We can offer another story on Oregon State's 2000 season. … Confidence is always necessary in the secondary. … Though Utah's Jake Bentley may not start at quarterback, he is on of the captains for the Utes. … UCLA has a lot of receivers to pick from. … The same can be said about Arizona and its running backs.
EWU: It was Ryan Collingwood's turn to summarize the local college products' day in the NFL.
Indians: Minor league baseball, including in Spokane, will be undergoing quite a few changes before the players return to the field next spring. It is not a good thing.
Golf: Painted Hills has been closed for more than half a decade. Three local golfers are doing their best to get some or all of it back into shape and open again. Rebecca White has this story.
Seahawks: Can the Hawks keep winning?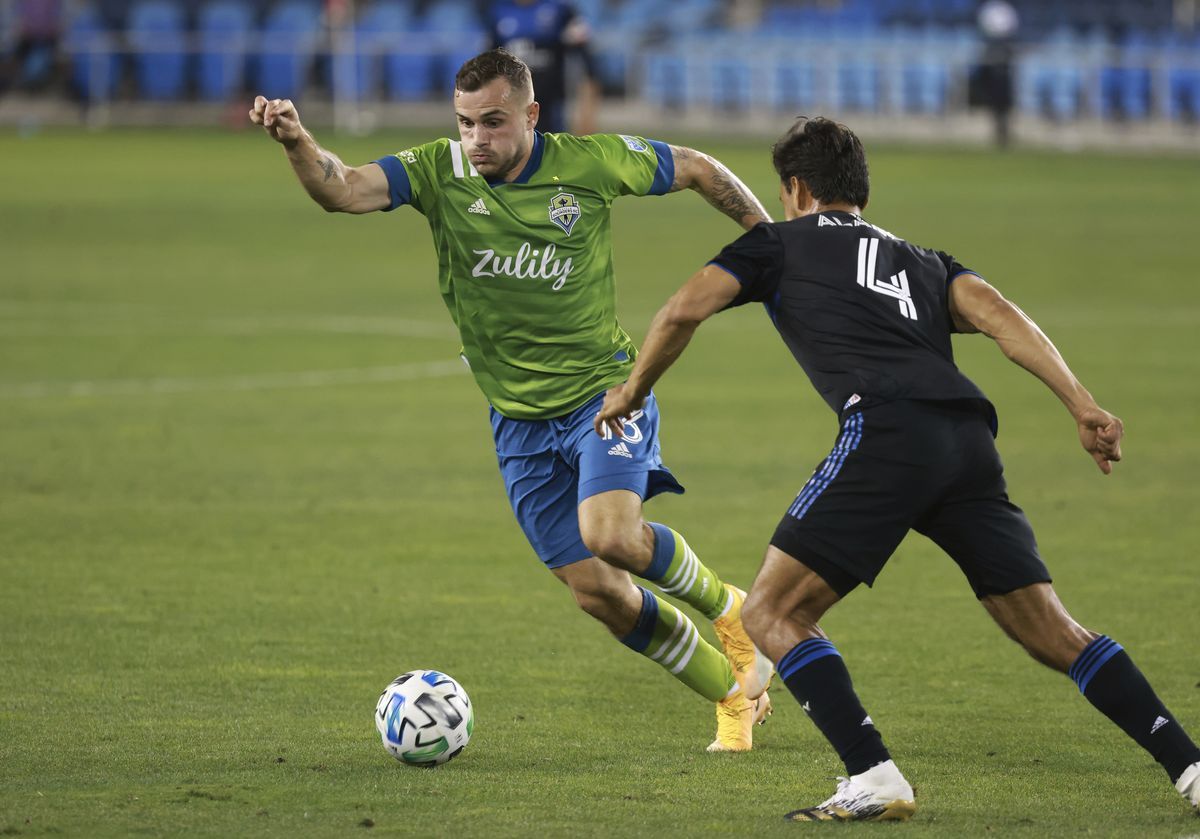 Sounders: Seattle had a shot to open some space atop the MLS' Western Conference standings. But the Sounders' offense bogged down in a scoreless draw at San Jose. … The team is making a trade. … Portland also had a shot at assuming the top spot in the West, but a late goal earned LAFC a draw.
•••       
• If you are wondering why this was posted so early today, you can thank Avista. Our local power utility called Friday and left us a message. Our electricity would be out this morning. On purpose. Starting at 8:30 a.m. So we rose early, got this done in time to get out of the house before we were locked in, shut off everything electric and, hopefully, got out to run errands. … Before we head out, however, I wanted to share this sad news. For all of us, not for Doc Emrick. The world's best play-by-play voice in any sport, not just hockey, is retiring. Until later …
Local journalism is essential.
Give directly to The Spokesman-Review's Northwest Passages community forums series -- which helps to offset the costs of several reporter and editor positions at the newspaper -- by using the easy options below. Gifts processed in this system are not tax deductible, but are predominately used to help meet the local financial requirements needed to receive national matching-grant funds.
Subscribe to the sports newsletter
Get the day's top sports headlines and breaking news delivered to your inbox by subscribing here.
---