Sports
A Grip on Sports: Nothing is perfect, but the Pac-12's testing protocol and guidelines are probably the best the conference can do to ensure a football season
Tue., Oct. 20, 2020 A GRIP ON SPORTS • College football has seen a plethora of game postponements and cancellations this season. The culprit? COVID-19, of course. So why would Pac-12 fans think their conference will be different?
•••••••
• Maybe they shouldn't. After all, every time there seems to be a light at the end of the coronavirus tunnel, a diesel train runs us over. And backs up to do it again.
This time, this week, this conference – it seems different. If anyone can get it right – and that's not a given – the Pac-12 should be it. Though it will take the conference sticking to its guns.
No one in the sports nation, outside of the professional ranks, has instituted a testing program as in-depth as the Pac-12. (Jon Wilner outlines all the particulars, some of the details of which are so science-based my eyes glazed over.) If preparedness, planning and attention-to-detail mean anything, the conference's football programs are ready.
The question we have to ask, however, is simple: do they?
Can daily testing, orders to stay away from bad situations and threats of punishments for ignoring guidelines work in a college setting? Is the call of the wild, so to speak, stronger than the intellectual knowledge of what can happen if one screws up?
It's an interesting sociological experiment, which seems perfect for a college campus. Even college campuses like Washington State, where the students are not in class. The students there are taking their instruction virtually. And yet Pullman has suffered through outbreaks due to students living around the campus and interacting with each other.
Football players are a part of the student body, something the athletic departments highlight during good times and wish wasn't true currently. Even the best testing programs and guidelines can't wish that away. And that's the window the virus might need. Even scientists behind the program, like the University of California, San Francisco's George Rutherford, a professor of epidemiology and biostatistics, admit as much to Wilner.
"It's more than adequate," Rutherford said of the testing program. "The test is the diagnostic piece. There is also the behavioral piece.
"It's not going to propagate through the team, unless they all go to the same frat party."
If a problem occurs, at least the conference seems ready. It sent out cancellation and/or postponement guidelines yesterday, setting minimum numbers – overall and by position – needed to play. It did, however, also issue one giant caveat, allowing schools to ignore them if they want and play shorthanded. One can only imagine the pressure a school would have to be under to do that, but it's probably possible.
And there were tiebreakers put into place, including contingencies if schools play a different number of games. A 4-1 record is, this year at least, as good as a 5-1 mark. It's regrettable, but a necessity.
After all, I hear the frat parties are off the hook in Berkeley right now, though I'm pretty sure no one says "off the hook" anymore. Maybe Larry Scott. After all, he's hoping the Pac-12 can reel in the big one, a berth in the college football playoff, when this season of uncertainty finally ends. The more games the Pac-12 champion can play, the more chance it has. As long as it wins them all.
The biggest win, right now, is just playing. The coronavirus-testing trends among the general population are heading in the right direction in California and Oregon. Washington is doing OK. Arizona, Utah and Colorado not so much. Football programs, of course, are trying to build their little bubble, to insulate their players from the rest of the world.
Will it work? If any program can, the one the Pac-12 put into place will.
•••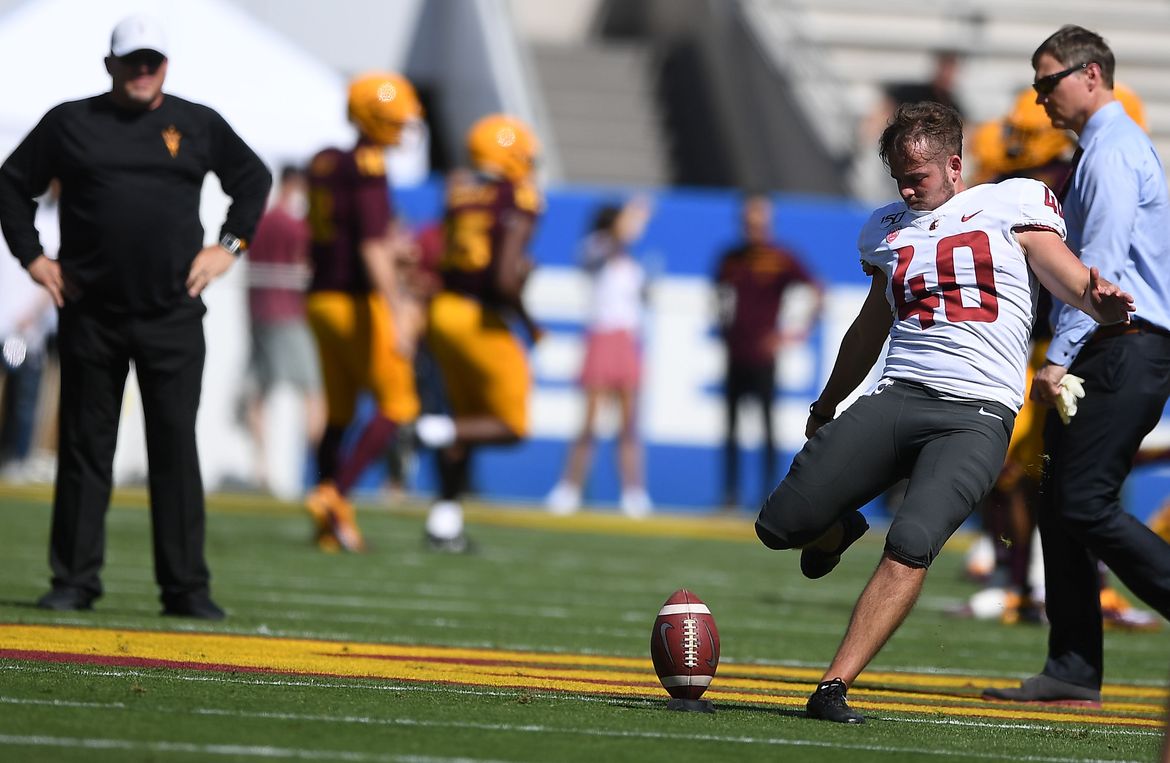 WSU: It wasn't easy for Cougar football players to stay in shape during the spring and summer. With weight rooms and fields shackled, players got creative. Theo Lawson tells their stories. It reminds me of summers back in the day, when athletic departments actually closed down. Remember the term "country strong?" I was suburban weak. Over my four years of college I lifted water-filled milk jugs hanging from a broomstick, bales of newspapers and other assorted heavy objects around the house. Running hills was easy when you lived next to mountains, but the best workouts came once a week when I traveled to the beach. Lie around a while, run for 20 minutes, lie around a while, play volleyball, lie around a while, run some more. Good days. … Around the Pac-12 and college sports, one Washington player can thank his siblings for his motivation. … Oregon State's new president wants the Beavers to be successful in football but he's not willing to sell the farm to make it happen. … Oregon has a good group of tight ends and one great running back. … Despite past history, Colorado has confidence in its defense. … Utah likes to switch safeties to linebacker. It's about speed. … UCLA is cross training defensive positions to avoid a coronavirus postponement. … USC learned some things from its scrimmage. … The Trojans are a favorite in their opener against Arizona State. … An Arizona receiver was probably hurt last year but didn't know it. … In basketball news, every team needs a great rebounder.
Gonzaga: Not that it matters for planning purposes – no one is going to be in the stands watching – the women are nowhere near close to putting their non-conference schedule together. Jim Allen covers that and more in this wide-ranging story.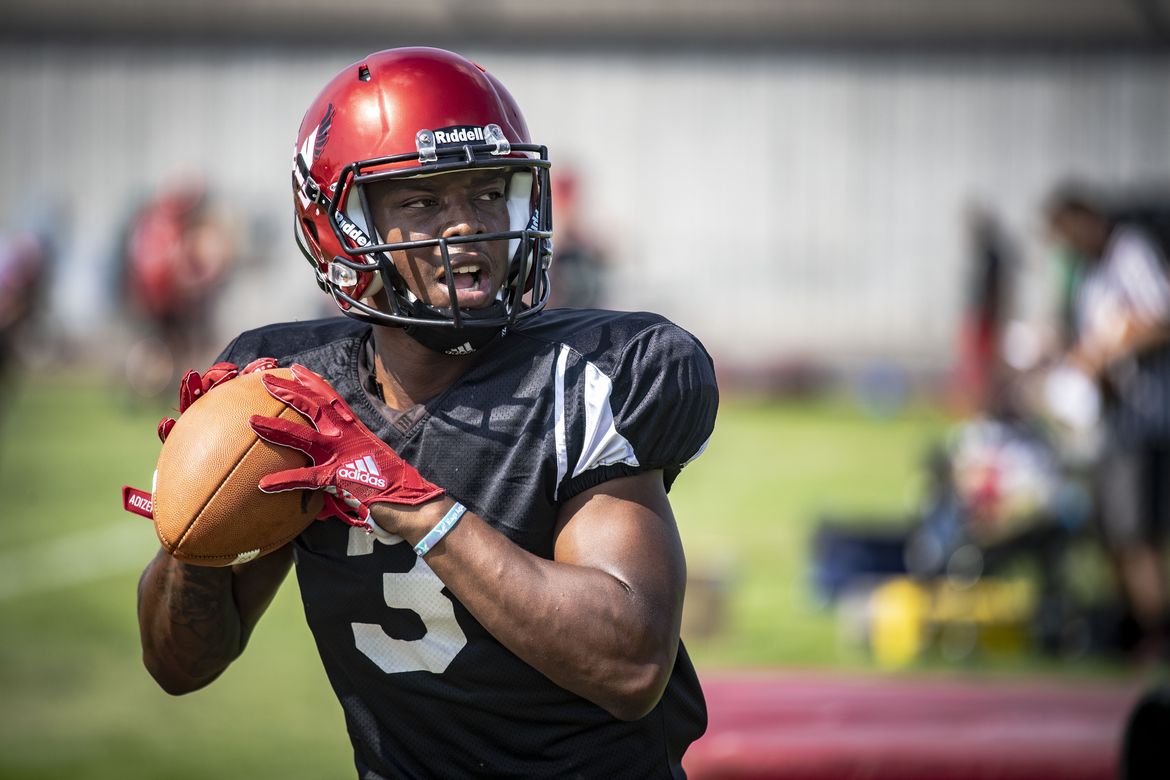 EWE: There is a gulf among the Big Sky Conference football teams and Eastern is on the side with the unprepared. Local rules keep schools like Eastern and Portland State and UC Davis from practicing at all, while the mountain schools are practicing. Ryan Collingwood examines this inequitable situation. … Ryan also joined Larry Weir yesterday for the latest Press Box podcast. … Around the Big Sky, Montana basketball coach Travis DeCuire is confident the season will be played. … The Griz football coach doesn't like a proposed transfer rule. … Montana State hasn't made a decision about its quarterback.
Idaho: The Vandals are able to practice according to their local guidelines. So they are.
Seahawks: The Hawks are 5-0. That's better than not being 5-0, but one has to wonder how good they really are, considering their five opponents aren't doing all that well. We should find out the answer quickly, as Seattle begins its NFC West portion of its schedule. The West is good. … The Hawks welcomed back some injured players after the bye week, but it doesn't look as if Jamal Adams is ready to go yet. … Adams' health is just one question there is about the defense. … There is no question Russell Wilson would be near the top of the MVP voting if it were held now. … Voting is also on Pete Carroll's mind, but it's a different type of voting.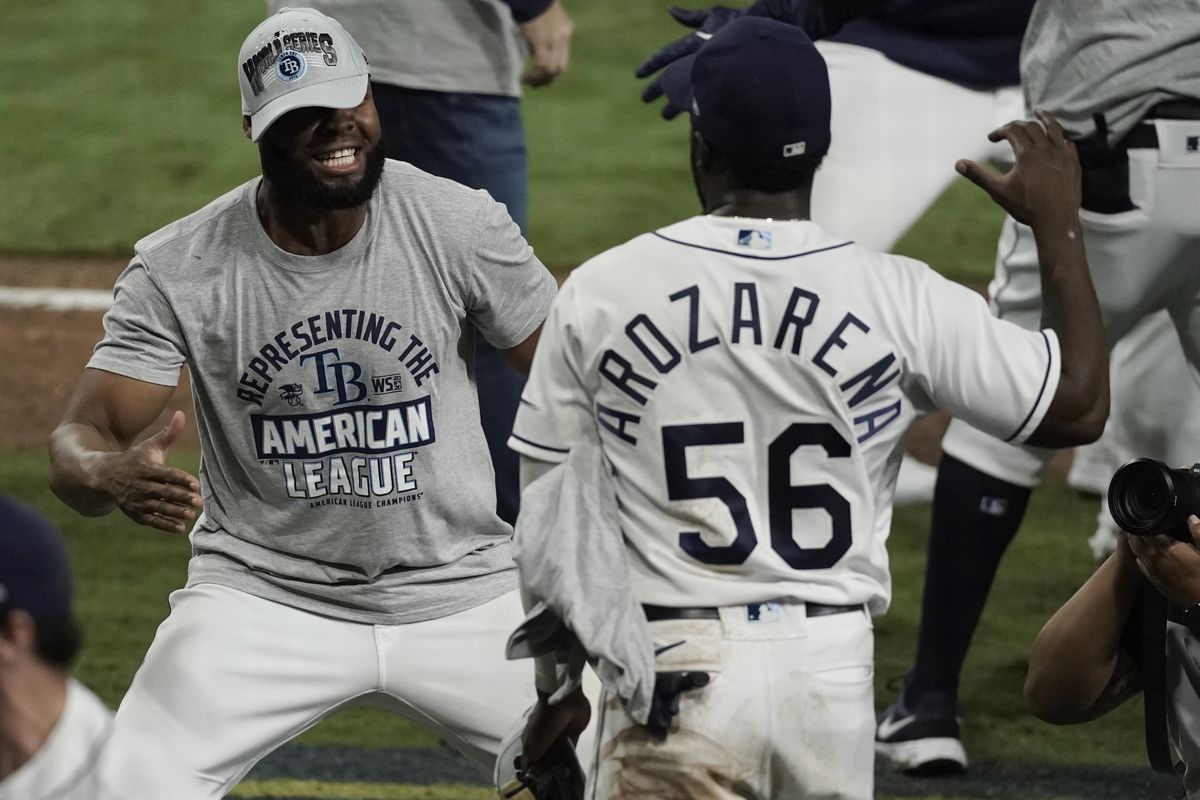 Mariners: The World Series begins tonight (5 p.m. on Fox). For once, the teams with the best records in each league, the Rays and the Dodgers, will meet. And they'll meet at a neutral site. With few fans in attendance. It seems as equal an opportunity as baseball can present. … In 2013, Hisashi Iwakuma was the Mariners' ace. Even though Felix Hernandez was still on the roster. Iwakuma, who has pitched in Japan the past few years, announced his retirement recently. … The Mariners' future is back on the field. Julio Rodriguez's wrist is healed and he's playing in Arizona.
Sounders: The MLS is taking a shot at combatting racism.
•••       
• One of my Monday morning habits is to check the weather for the week ahead. Yes, it's not always right, but I want to know what days I can plan on what chores. Looking ahead this week, I'm glad I scheduled a heater check for today and was able to drain all our hoses and water features over the weekend. A big chill seems to be headed our way and we're not referring to Glenn Close and William Hurt. It's going to get cold. Real cold. And there might even be snow. I wonder if the snow blower will be back from the shop in time. Until later …
Local journalism is essential.
Give directly to The Spokesman-Review's Northwest Passages community forums series -- which helps to offset the costs of several reporter and editor positions at the newspaper -- by using the easy options below. Gifts processed in this system are not tax deductible, but are predominately used to help meet the local financial requirements needed to receive national matching-grant funds.
Subscribe to the sports newsletter
Get the day's top sports headlines and breaking news delivered to your inbox by subscribing here.
---