A Grip on Sports: If recent World Series have taught anything, they've taught no one is safe after a first-game win
Wed., Oct. 21, 2020 A GRIP ON SPORTS • It seems like a lifetime ago, but it really wasn't. Last night's World Series opener kindled memories here of the same event just three years ago. Before noisy trash cans. Before COVID-19. Just plain before.
•••••••
• Yes, 2017 seems like ages ago. But it really isn't. Heck, back then there was a new iPhone on the way. Just like now. See, it is almost yesterday.
When Clayton Kershaw toed the Dodger Stadium rubber to start the 2017 World Series, my sister Linda and I sat high down the left line, taking in our first Series together. We were surrounded by a gaggle of Dodger fans from all walks of life. And one lone Astros fan that ended up being awfully quiet in the late innings. So quiet, in fact, you might have been able to hear someone bang on a trash can.
No, that would come later. In Houston. That night, Oct. 24, 2017, the Dodgers and Kershaw had no worries. They won, 3-1. Their first championship since 1988 seemed like a done deal.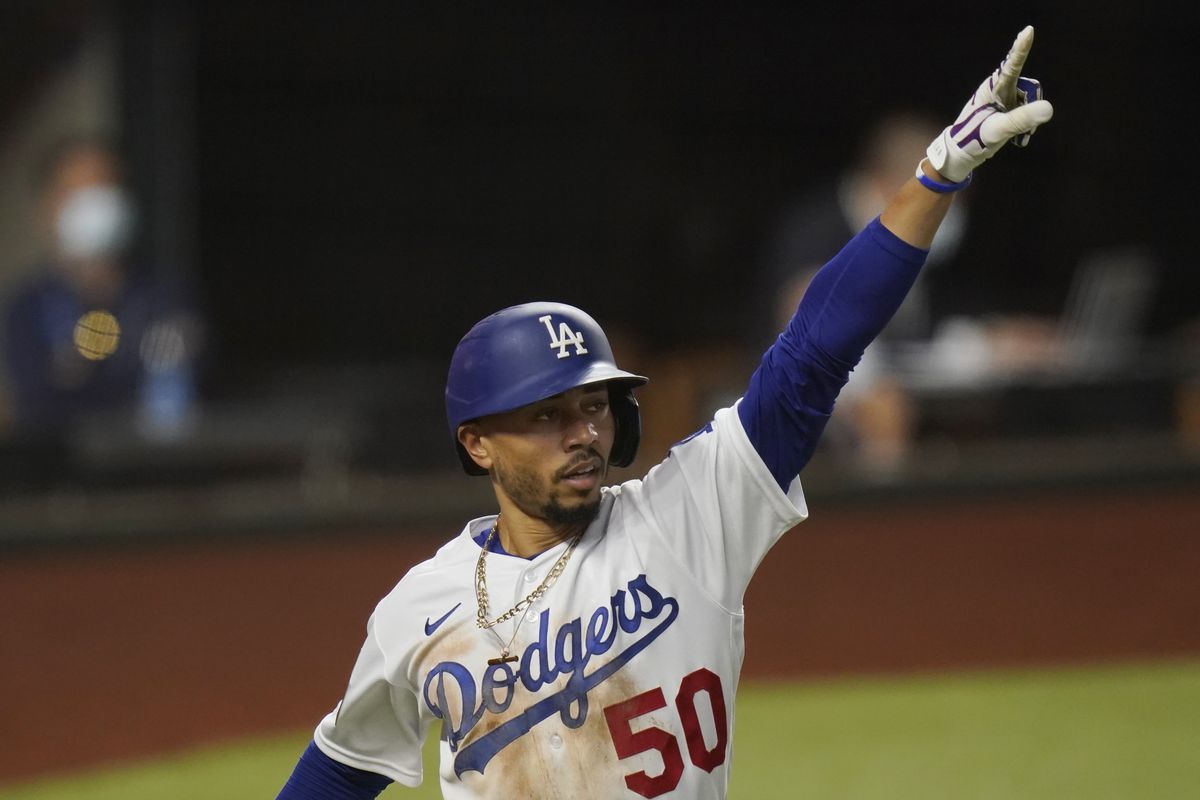 Which is why we're sitting here, writing a cautionary tale.
No matter how dominant Los Angeles was in last night's 8-3 series-opening win over Tampa Bay, this will probably be a slog for both teams. Why wouldn't it be? Everything in 2020 is. And were not just talking sports here. Heck, just getting a burger at your favorite restaurant is a slog. Darn near impossible for months. So why should the major league baseball season, such as it has been and is, be different?
It isn't. Teams lost games due to virus outbreaks. Had to make them up with a series of seven-inning doubleheaders. There were bubbles set up for the postseason, with no home-field advantage and eerily quiet competitions. And now we are finally on the last leg, the World Series. The show must go on, even if that means it is Arlington, basically halfway between the two participants, in front of a smattering of fans, most of whom seem to be there to watch the Dodgers.
Why not? The Los Angeles franchise has always carried the stigma of the bridesmaid, dating back to its Brooklyn days. The Dodgers lost the World Series so many times to the Yankees, "wait 'til next year" became the club's unofficial motto.
Sure, they won a couple of times in the 1950s. Same for the 1960s. And the 1980s. But since then, nothing. In 2017 the Astros got them. In 2018, it was the Red Sox. In 2020, the Rays are trying.
If Tuesday night's opener reminded me a bit of 2017, as it started with Kershaw on the mound in his traditional white LA home jersey, the outcome seemed more like the opener the next year. The home team, in 2018's case, the Red Sox, rode Mookie Betts' speed to an early run and an 8-4 win.
Betts was all over the basepaths again last night. And the Dodgers, like the Red Sox in 2018, seem to be the team with more offensive firepower. They have more ways to score runs, which could be crucial in a Series that should be dominated by the bullpens.
Honestly, though, whichever team wins will have done something special. This season has been hard on everyone, from the players to the front offices to the fans. The virus has made us appreciate the little things, like, you know, actually having a game to watch.
And not having to worry about banging noises in the background.
•••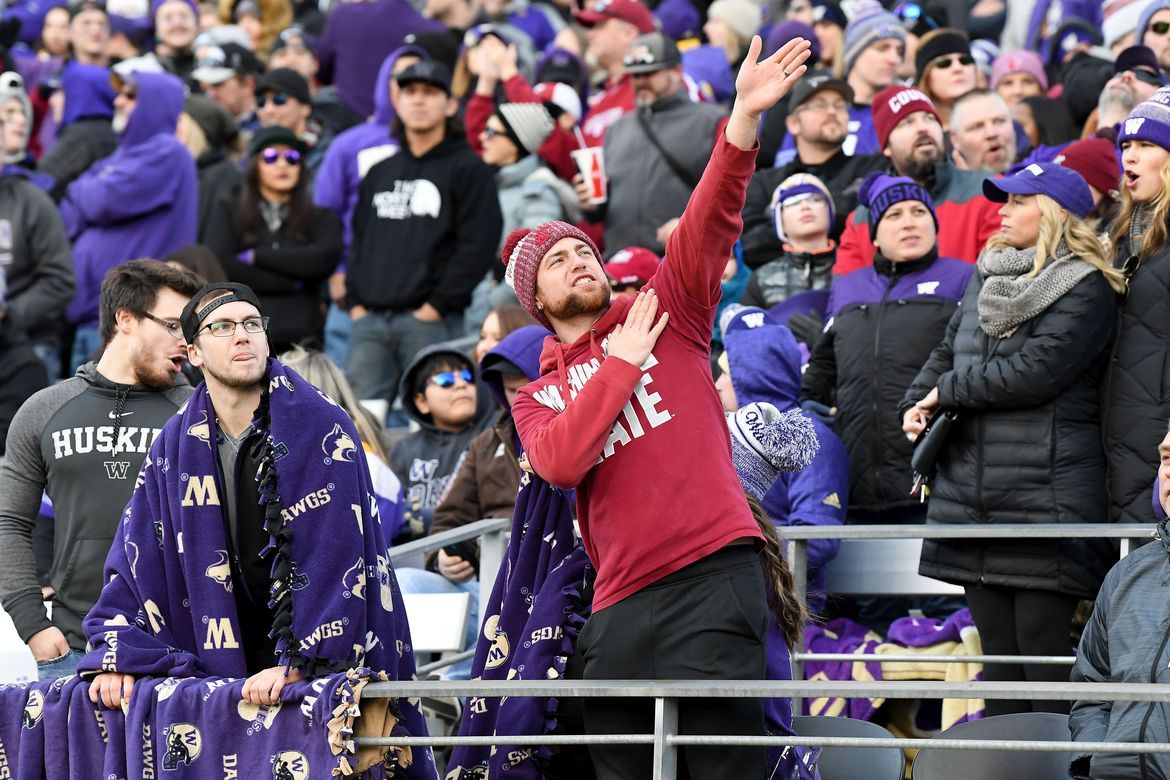 WSU: When we received an email from the Pac-12 yesterday about game times, we were a bit excited. Until we looked at it. The Apple Cup? It will start at 12:30 p.m., 4:30 p.m. or 7:30 p.m. So, basically, not 9 a.m. Thanks for narrowing the window you guys. Theo Lawson has more on the somewhat non-announcement announcement in this story. … The Cougars don't seem to be in a hurry to pick a starting quarterback. … Washington State fans are always proud of Klay Thompson. This latest story probably takes that up a notch. … Around the Pac-12 and college sports, 9 a.m. kickoffs have a ratings advantage. … New conference employee Merton Hanks has been making the radio rounds. … There is tough competition to start on Washington's offensive line. … The same can be said for Oregon State and the quarterback position. … Oregon is trying to rebuild its secondary in a short time frame. … With the openers a couple weeks away, California and Stanford still have some questions to answer. … Colorado is looking for leadership in the secondary. … Utah is looking for a running back to replace Zach Moss. One player has pulled out of the competition. … The running back question seems to have been figured out at USC. … UCLA is a bit thinner than expected on the offensive line. … Arizona State will probably rely on a walk-on as the backup quarterback. Anyone around here remember a guy named Luke Falk? … For some reason, wide receivers at Arizona have been beat up. …In basketball news, Chris Smith has a lot to do in his final year at UCLA. … Arizona's recruits may be better than most people think.
Gonzaga: Elsewhere in the WCC, the conference's tallest transfer, BYU's Matt Haarms, professes his happiness.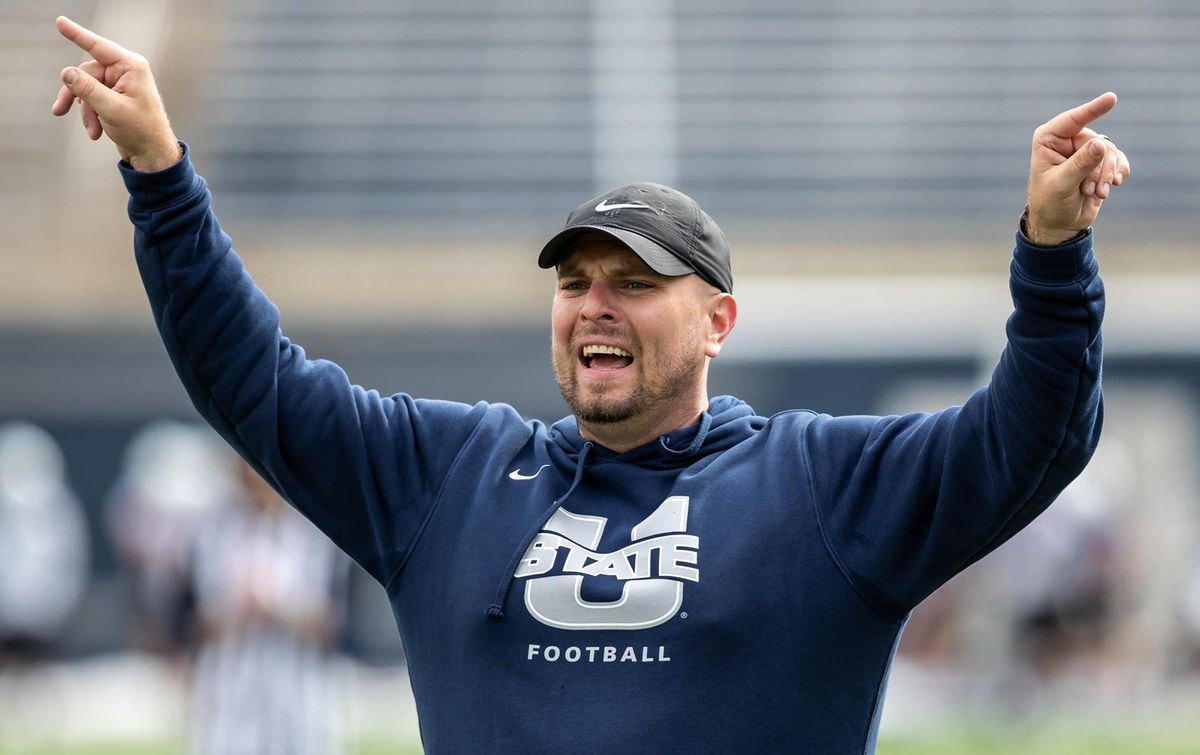 EWE: Two coaches with tight Eastern Washington ties will meet this weekend in Boise. A reunion? No, a game. Ryan Collingwood details the showdown between Bodie Reeder's and Jeff Schmedding's teams.
Chiefs: Jon Klemm played an important part in Spokane's Memorial Cup run three decades ago. He talks about that season and his role with Dan Thompson in our latest Trip Down Memorial Lane. … Larry Weir spoke with Chiefs' radio voice Mike Boyle on the latest Press Box podcast.
Golf: Tiger Woods is playing this week. The PGA event is being held on the closest thing to a West Coast home course Woods has.
Seahawks: Like Election Day, the NFL trade deadline is coming up. And, like in the election, decisions have to be made. … Arizona has been up and down thus far, but the Cardinals' offense is all about Kyler Murray and his receivers.
Mariners: Though the M's have never participated in a World Series, many of their former players have. This year is no different. For example, Mike Zunino was in the middle of much of Tuesday's action.
•••       
• Did you notice my not-so-stealthy, not-so-humble brag this morning? When you've only attended one major championship in what has turned out to be a long life (about half of which, it seems, has happened in the past six months), you want to make sure it's not forgotten. No danger there. At least on my end. By the way, if you live in Spokane and haven't prepped your yard for what's coming this weekend, this is your final warning. It's going to be cold out there. Until later …
Local journalism is essential.
Give directly to The Spokesman-Review's Northwest Passages community forums series -- which helps to offset the costs of several reporter and editor positions at the newspaper -- by using the easy options below. Gifts processed in this system are not tax deductible, but are predominately used to help meet the local financial requirements needed to receive national matching-grant funds.
Subscribe to the Coronavirus newsletter
Get the day's latest Coronavirus news delivered to your inbox by subscribing to our newsletter.
---