Spokane native, journalist and award-winning novelist Jess Walter is publishing his seventh novel this month: "The Cold Millions." This is in addition to a 2013 collection of short stories and his first book, a 1995 retelling of the Ruby Ridge incident, which Walter covered for The Spokesman-Review and, along with others, was a finalist for the 1992 Pulitzer Prize. He later helped turn that book into a screenplay for a TV miniseries.
Here's a look at Walter's work and what book critics have said about it:
---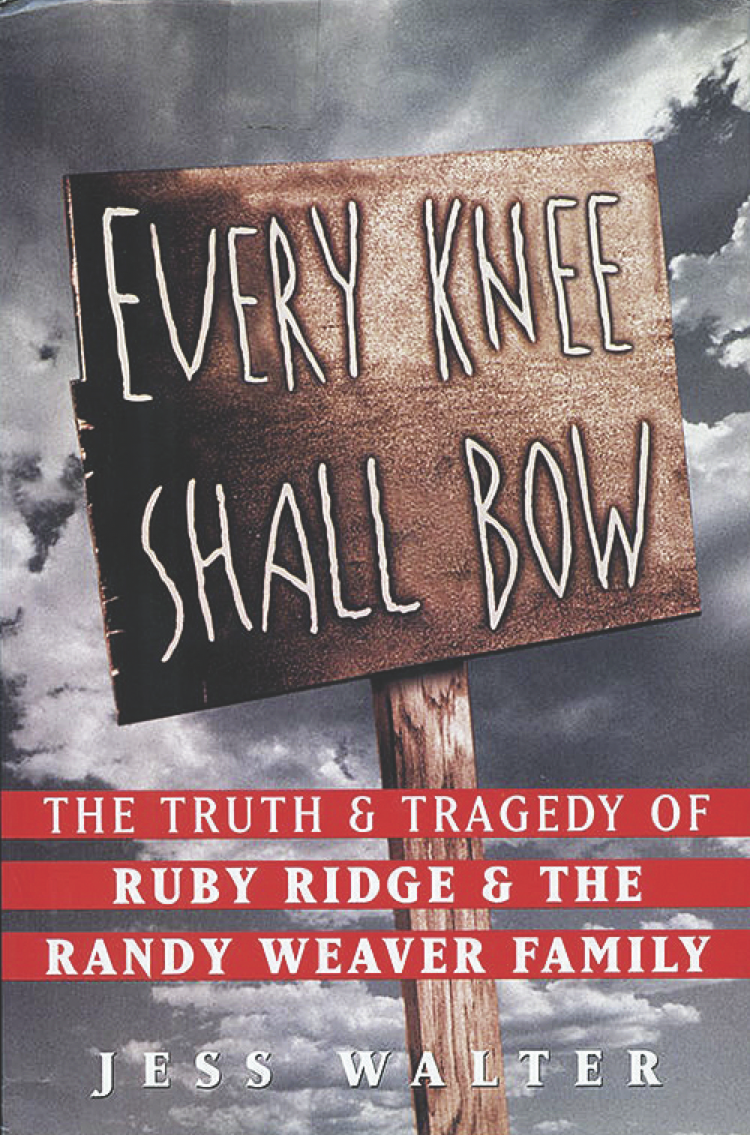 EVERY KNEE SHALL BOW
JAN. 1, 1995
Walter parlayed the reporting work he did for The Spokesman-Review in 1992 into a full retelling of the story of the Weaver family of North Idaho and their tragic, deadly and perhaps needless confrontation with federal agents.
Walter "delivers a stunning job of reporting. He knows the Weavers' pantry and their reading lists, their plumbing triumphs and their feuds with neighbors, their childhoods and their children's childhoods. He also misses nothing of the operation on Ruby Ridge and its gross miscalculations." — Laura Mansnerus, New York Times
---
OVER TUMBLED GRAVES
FEB. 1, 2001
A police detective with plenty of issues of her own investigates a killing spree of prostitutes around downtown Spokane. The plot is based on an actual case the year before in which a man was charged with killing several young prostitutes in the area.
"Unlike many entries in the serial killer category, Walter's stays fresh by placing character development above shock value. His focus is on the human side of police work, not on the killer and his ghoulish behavior." — Publishers Weekly
---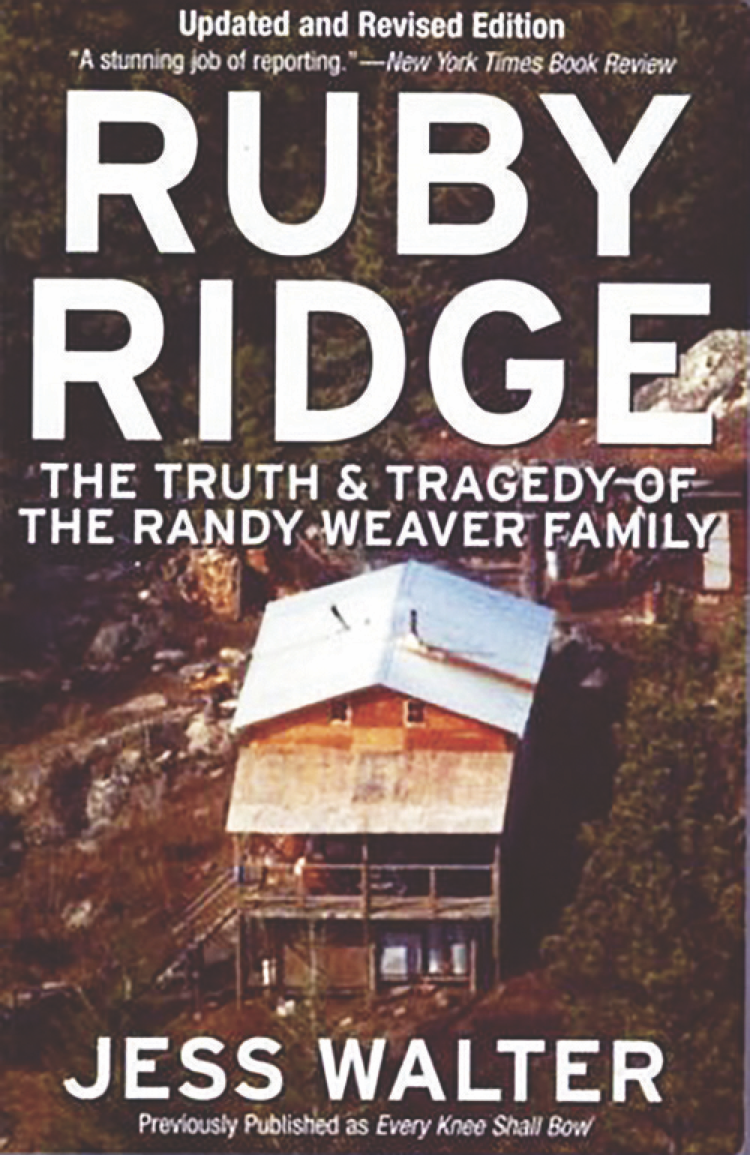 RUBY RIDGE: THE TRUTH AND TRAGEDY OF THE RANDY WEAVER FAMILY
FEB. 19, 2002
After Walter's "Every Knee Shall Bow" was turned into a two-part CBS miniseries starring Randy Quaid, Laura Dern and Kirsten Dunst, Walter updated and revised his original book and republished it under a new title.
The radical right wing "continue to use this as a rallying cry because this is their very worst nightmare. This is the thing that they warn can happen to Americans. And on the other side, law enforcement is always in danger of prosecuting people because of their beliefs rather than their actions." — Jess Walter
---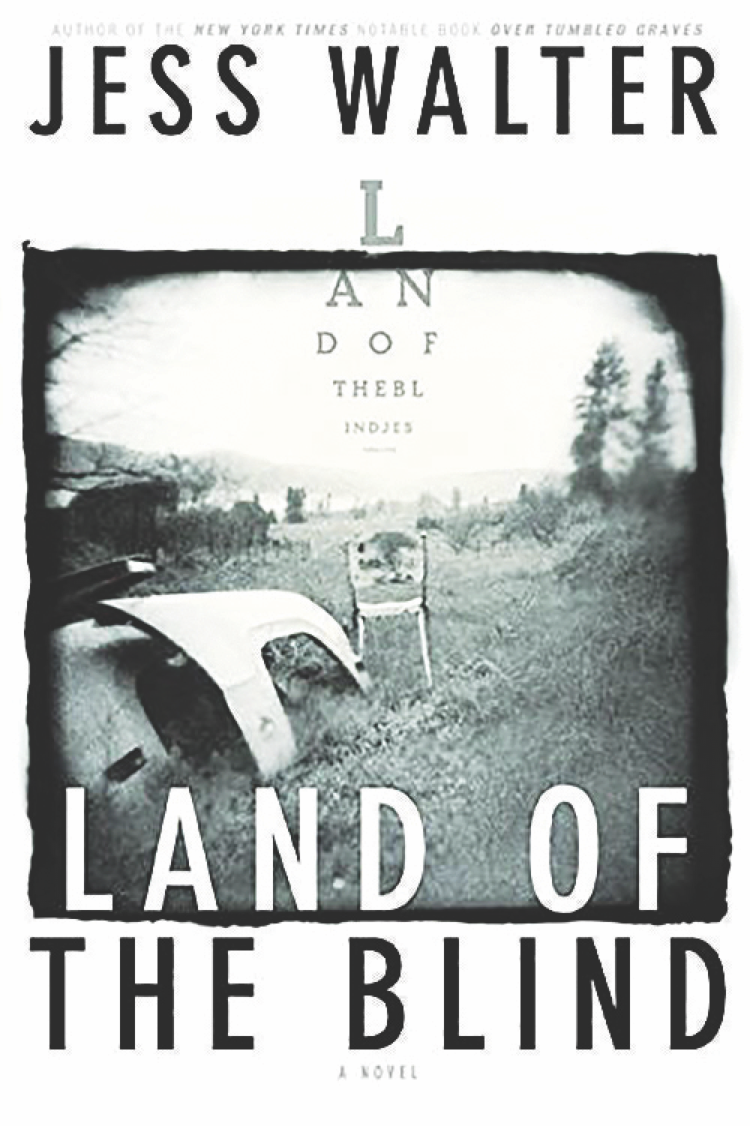 LAND OF THE BLIND
MARCH 18, 2003
Weary detective Caroline Mabry of the Spokane Police Department deals with a bum who confesses to a murder. The man turns out to be a former well-known politician who spends more than 19 hours writing his confession, sending Mabry on a winding hunt.
"Walter's novel takes sketchy detours and its characters repel as much as compel, but lucid writing and a palpable sense of nostalgia make it hypnotically compelling." — Publishers Weekly
"There is nothing cookie-cutter about Walter's mystery." — Phillip Tomasso III, Curled Up With a Good Book
---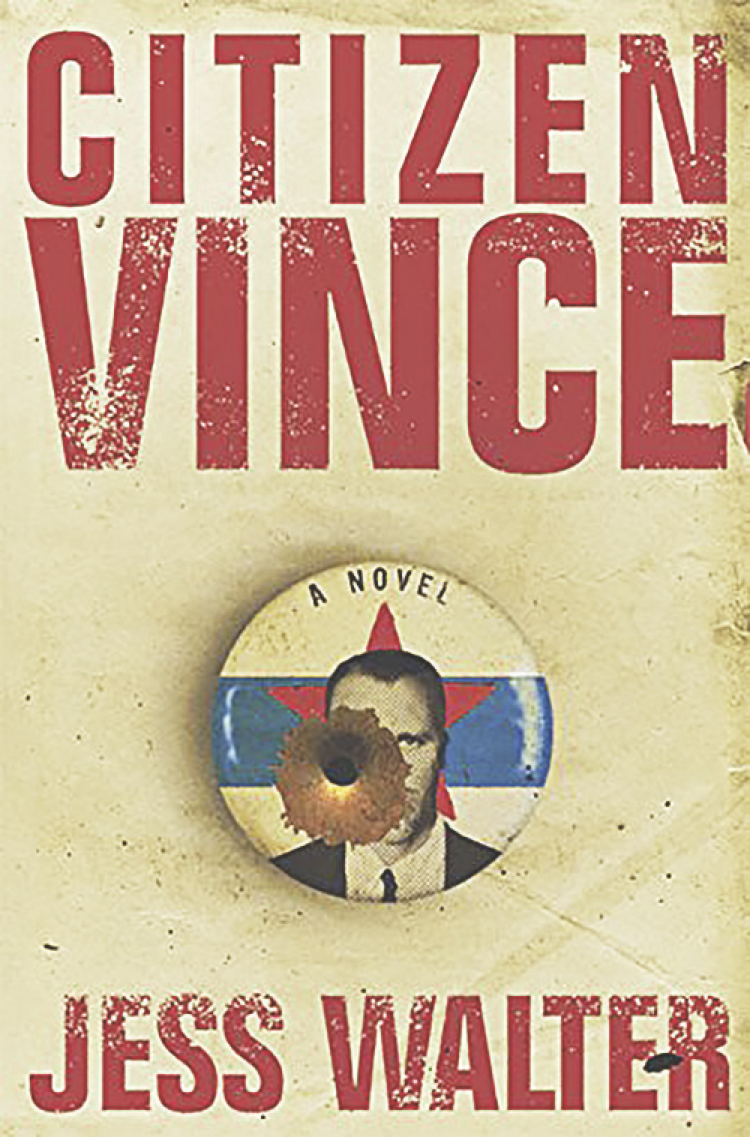 CITIZEN VINCE
APRIL 12, 2005
A small-time New York crook, relocated to Spokane by a witness protection deal, finds himself working at a doughnut shop, dabbling in a credit card theft scam, surrounded by thugs, a detective, a cute regular customer who's involved in politics and then a murder.
The protagonist "reads a lot, or at least he reads the beginnings of books – to impress an attractive woman who once told him she loved curling up in front of a fire with a good novel. 'Citizen Vince' is itself fine curl-up-in-front-of-a-fire material." — Janet Maslin, New York Times
---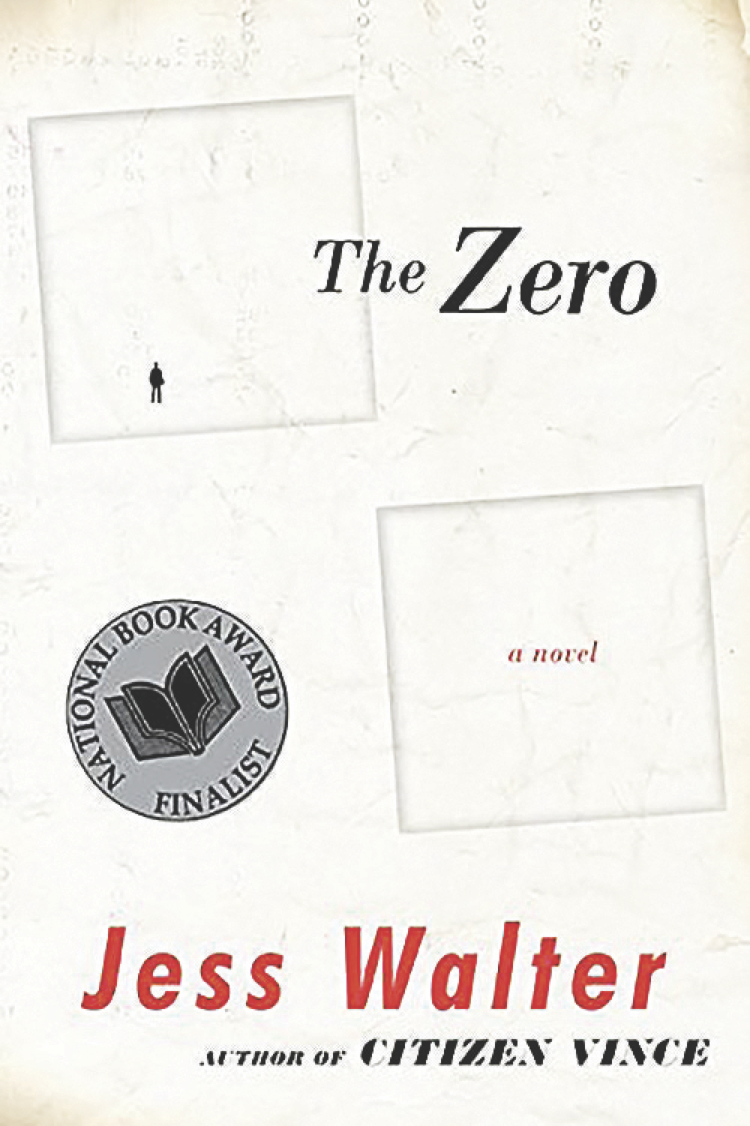 THE ZERO
AUG. 29, 2006
A man wakes up after a devastating terrorist attack with memory gaps, an apparently self-inflicted gunshot wound, a strangely behaving son, a new girlfriend he doesn't remember and a mysterious assignment that puts him smack in the middle of what appears to be a sinister government plot.
"A deliriously mordant political satire ... Walter's Helleresque take on a traumatic time may be too much too soon for some, but he carries off his dark and hilarious narrative with a grandly grotesque imagination." — Publishers Weekly
---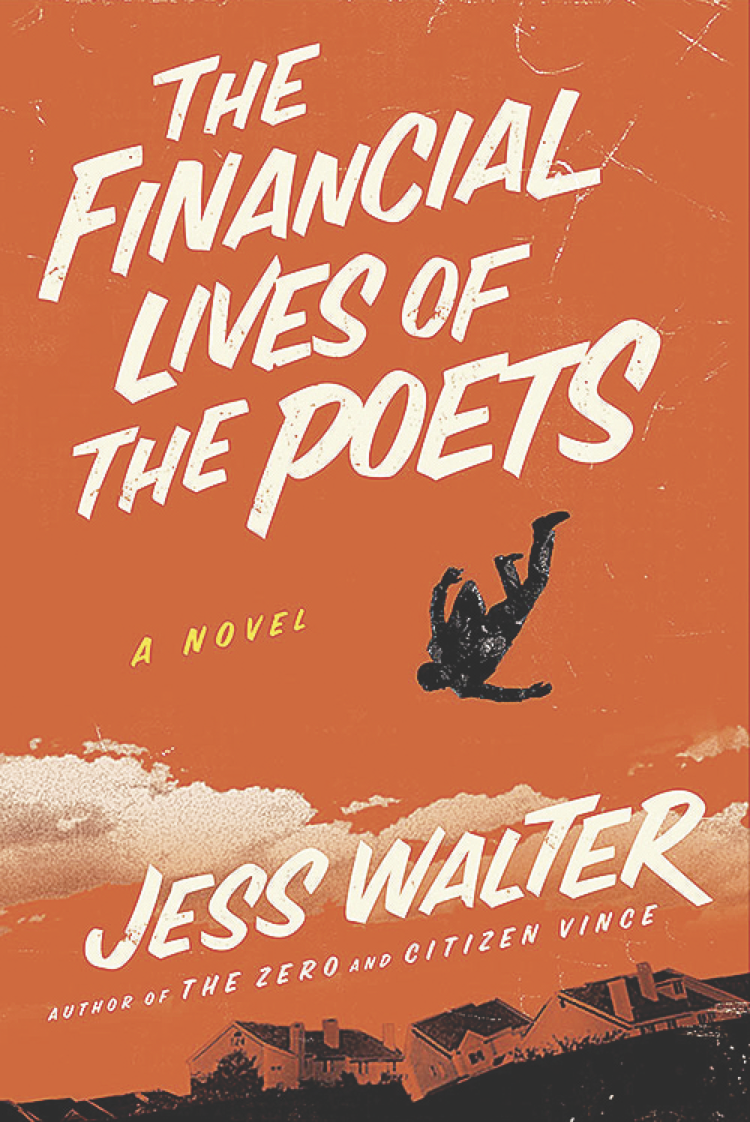 THE FINANCIAL LIVES OF THE POETS
SEPT. 22, 2009
A business reporter who quit his job to start a website that gives financial advise in sonnets and haiku – unsurprisingly, the site quickly tanks – finds himself out of work during the Great Recession and struggling with his troubled family. So he hatches yet another questionable plot to restore his finances.
"Lifts off like a rocket ... This vigorous, engaging novel is one of the sharpest satires to come along in years." — Alec Solomita, Boston Globe
"A deliciously antic tale of an American dream gone very sour." — Lisa Zeidner, Washington Post
---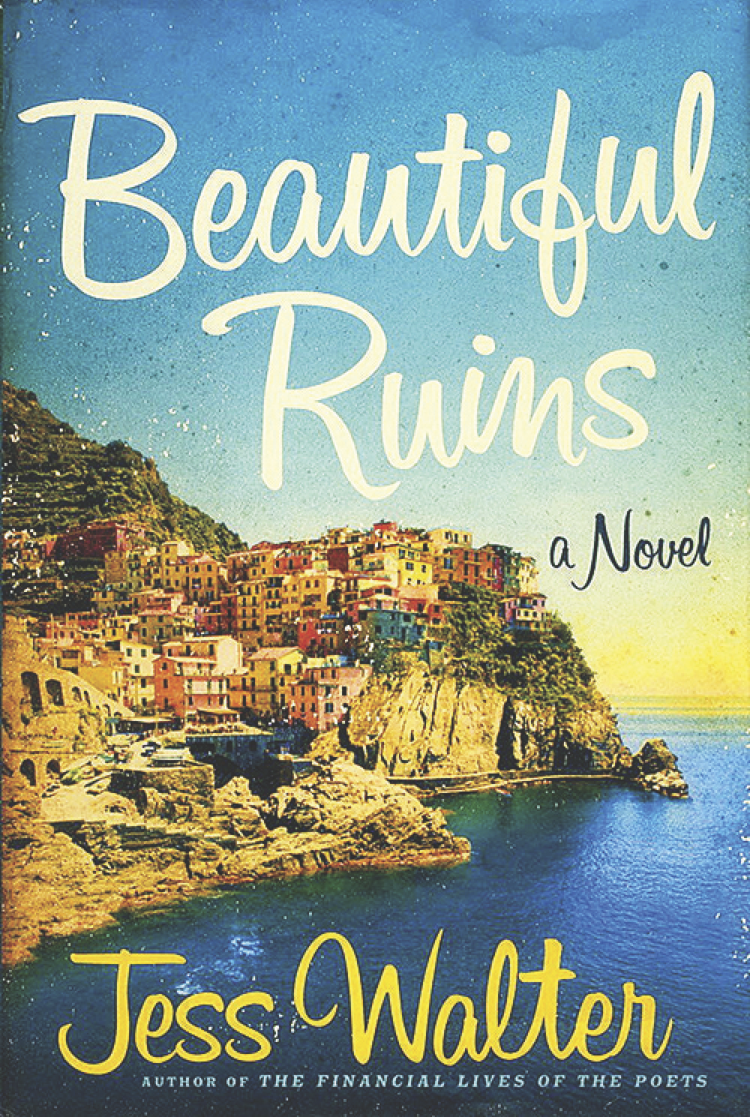 BEAUTIFUL RUINS
JUNE 12, 2012
The lives of five different people become intertwined when an actress who appears to be "sick" checks into a rarely visited hotel on the coast of Italy. The novel was named a Notable Book of the Year by the New York Times and the Washington Post and a novel of the year by NPR's "Fresh Air."
"A high-wire feat of bravura storytelling ... The surprising and witty novel of social criticism that flows away from its lush, romantic opening offers so much more than just entertainment." — Helen Schulman, New York Times Book Review
---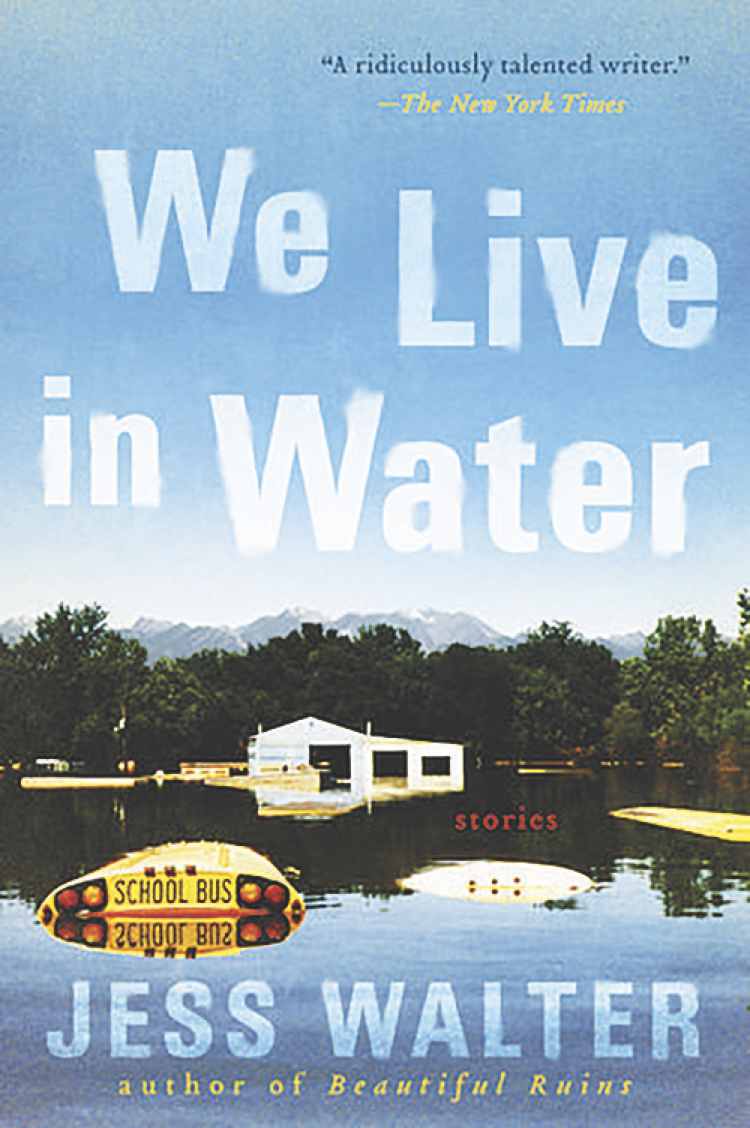 WE LIVE IN WATER
FEB. 12, 2013
A collection of 12 short stories that was published in Harpers, McSweeney's, Playboy and other magazines. The stories "veer from comic tales of love to social satire to suspenseful crime fiction, from hip Portland to once-hip Seattle to never-hip Spokane" according to the review on Amazon.
"A badass collection ... gritty, big-hearted" — Ben Percy, Esquire
"Jess Walter is as talented a natural storyteller as is working in American fiction these days ... these stories have both zip and heart, muscle and soul." — Michael Lindgren, Washington Post
---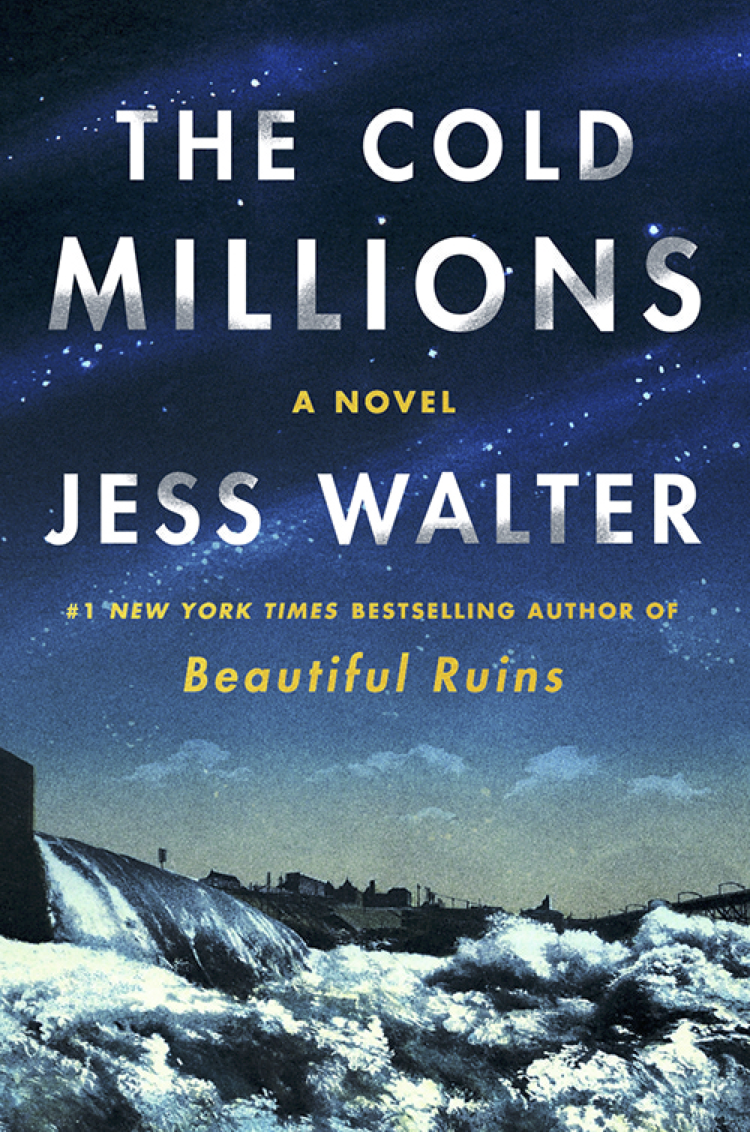 THE COLD MILLIONS
OCT. 27, 2020
"Set in Spokane, Wash., in 1909," writes Patrick Rapa of the Philadelphia Inquirer, "'The Cold Millions' is a Scorsese-esque period piece, populated by cops, drunks, variety girls, temperance ladies, job sharks, Pinkertons, Wobblies, etc. A great book to get lost in."
"A splendid postmodern rendition of the social realist novels of the 1930s by Henry Roth, John Steinbeck, and John Dos Passos, updated with strong female characters and executed with pristine prose." — Publishers Weekly
---
Sources: JessWalter.com, Publishers Weekly, the New York Times, the Washington Post, the Philadelphia Inquirer, the Boston Globe, CurledUp.com, BookRags.com, Auntie's Bookstore, Amazon