Sports
A Grip on Sports: Yes, college basketball practice has started, but a complete season is still not a given
Thu., Oct. 22, 2020 A GRIP ON SPORTS • For years, winter hit without a warning. Then HBO turned a cult novel into a phenomenon and the season lost its anonymity. Yes, winter is coming, and with it comes a bunch of new questions for the local sports community.
•••••••
• All around the Inland Northwest college basketball teams are practicing. Throughout the country, actually, but being all sports (like politics) are local, we'll focus on the five four-year colleges in shouting distance.
Gonzaga is a national title contender. Eastern Washington is a Big Sky Conference title contender. Washington State will be much improved. Whitworth will compete for a Division III playoff spot. Idaho is rebuilding – and building a new arena (see below). On spec, the college basketball season looks bright.
If it happens.
Though the same can be said – with even more of an emphasis – for the high schools and for youth basketball, the colleges are what really matter during the winter. Between the national broadcasts and the local ones, a basketball fan can spend about eight nights a week enjoying college hoops on TV.
That is, right now, something of a question, of course. Practice is practice. Games are another matter. The NBA got through its playoffs by building a coronavirus-free bubble in Orlando. That's not happening among the more than 300 colleges who play Division I basketball, let alone the other levels. It's going to be a crapshoot. Yesterday, Marquette University pulled the plug on practice for two weeks after COVID-19 popped up. Such an occurrence in two months would derail not only the Golden Eagles' season, but their opponents as well. You think college football's issues, with its three-dozen or so postponements, is overwhelming, just contemplate a basketball season in which, say, Pacific is hit with seven cases or so. The WCC would be scrambling, rescheduling and trying to rebuild a season on the brink.
Every college basketball coach in the country will tell you scheduling their non-conference games right now is really hard. But that would be Casper-like in comparison to trying to rebuild a season upended by a few cases here and there.
• Yes, Gonzaga and Eastern have been cleared to practice. The colleges have access to decent testing facilities and have the ability to limit their players' exposure to some degree. The same isn't available to high schools.
The state's guidelines for youth athletic participation is such, currently, high schools in Spokane County are not able to practice sports like basketball and football. And, unless there is a sharp decline in coronavirus numbers between now and the end of December, there won't be seasons for such sports.
Though this is an issue for high school athletes specifically, it takes everyone doing everything they can to limit the virus' spread for the players to do what they want to do. And need to do. Play. Safely.
• Watching the World Series, heck, the entire playoffs, we've come to the conclusion baseball needs some changes. Rule changes.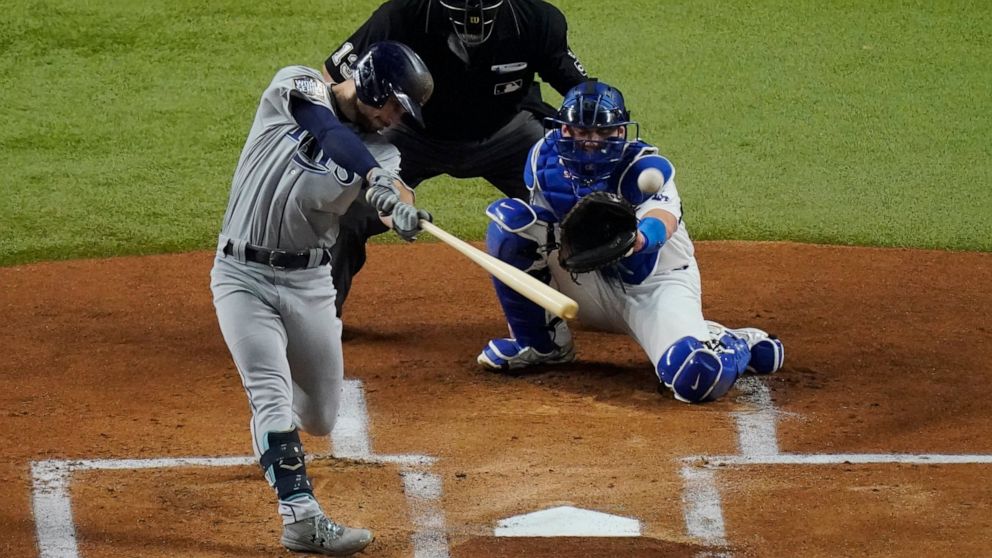 OK, we know there were way too many this coronavirus-infected year. The universal designated hitter. Starting with a runner on second base in extra innings. Seven-inning doubleheader games. Expanded playoffs. Some, if not all, will survive into the future. Which means some rules need to change as well.
Let's start with the designated hitter rule. It's here for good. At all levels of baseball. So the top level needs to tweak its rule a bit. Currently, the DH bats for the pitcher, and only the pitcher. They both cannot be on the field defensively at the time. If that happens, the pitcher has to hit.
It's stupid. The lineup matters. Defensive positions do not. Nine people, and nine only, can hit. Fine. But let the person hitting for the pitcher play centerfield if need be without forcing the pitcher to hit. In a few years no pitcher will ever have swung a bat in a major league game. Forcing them to stand in the batter's box because of an outdated rule is silly and counter-productive. After all, the DH was invented to boost offense. Stay true to that aim.
Speaking of pitchers, for one of them to get a win, under the current rules, all they have to do it appear in a game. Unless, of course, they start the game on the mound. Then they have to complete five innings.
That was fine when, you know, starting pitchers used to pitch five, six, seven or more innings. Now they don't. Or rarely do. When the starter leaves in the second or third, the official scorekeeper gets to decide who the winning pitcher is, excluding the starter. (There's a caveat. If the manager declares, before the game begins, his starter is throwing three innings, say, and three innings only, and he does that, then if his team is winning when he leaves, he gets the win.) That's outdated.
It's time to tweak that rule as well. If the starter throws four innings, leaves with a lead and was the most effective pitcher a team put out there, they deserve the win. Simple. Don't penalize a pitcher just because the manager decided to pitch him first.
Finally, it's past time for our pastime to move to electronic umpiring for balls and strikes. When a former big league pitcher informs us Pitcher A, throwing softly, is getting the low strike and Pitcher B, throwing bullets, isn't because the speed makes it tough to get the call correct, as happened this postseason, it's time. Players are overpowering umpires on a regular basis. The technology is available. Let's get the calls right.
•••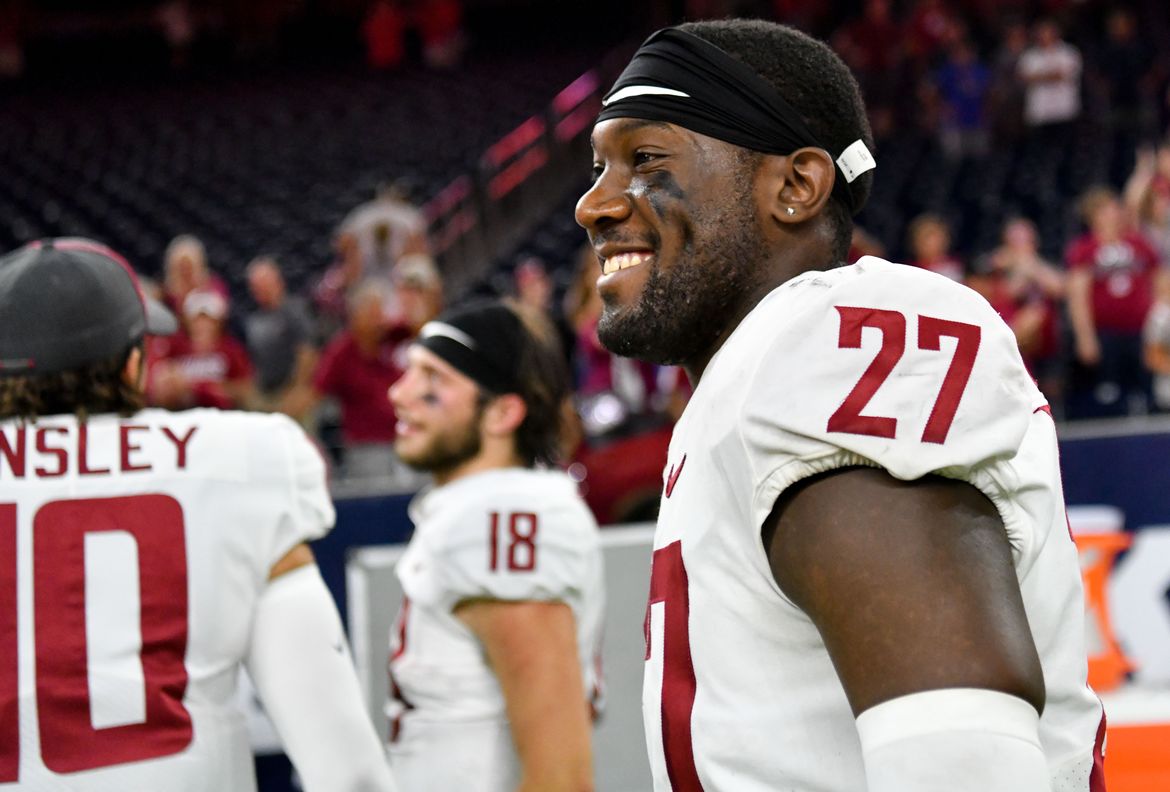 WSU: Willie Taylor III has been moved around often in his Cougar career. With a new defensive coordinator, it's happening again. Theo Lawson has more on Washington State's "best pass rusher." … We passed along a story yesterday morning from the Bay Area on Klay Thompson. Theo delves into it today. … Theo also spoke with Larry Weir yesterday for the latest Press Box podcast. … Around the Pac-12 and college sports, Washington wide receiver Terrell Bynum is more than a great pass catcher. … The battle to play quarterback at Oregon is down to two players with differing levels of experience. Tyler Shough looks like the frontrunner thus far. … The same battle is playing out at Oregon State, also without a result as of yet. The Beavers' 2000 season included a win in the Rose Bowl. Against UCLA, of course. … Kyle Whittingham doesn't have a lot of faith Utah will play its entire season. The Utes have new faces in a lot of places. … Chip Kelly is diversifying the UCLA offense. I know. Seems weird to write that. … USC is trying to play with a physical edge on defense. … Michael Turk is back to punt for Arizona State. … The pieces may be there for Arizona's defense, but they have to be put together quickly. … In basketball news, Oregon's women has almost an entirely new roster. … Oregon State's men are dealing with a similar turnover. … Utah has "moxie," whatever that is.
Gonzaga: Rui Hachimura has a new pair of signature shoes. (As a public service for those of you reading this over the age of 50, like me, yes, that's a big deal.) Jim Meehan explains what each aspect of the shoe means. It's pretty cool. … Chet Holmgren's recruiting status, and how Gonzaga fits into that, is part of this college basketball mailbag. … Elsewhere in the WCC, Portland, and Portland State for that matter, are not practicing hoops just yet. There does not seem to be a good reason the state has turned down their request.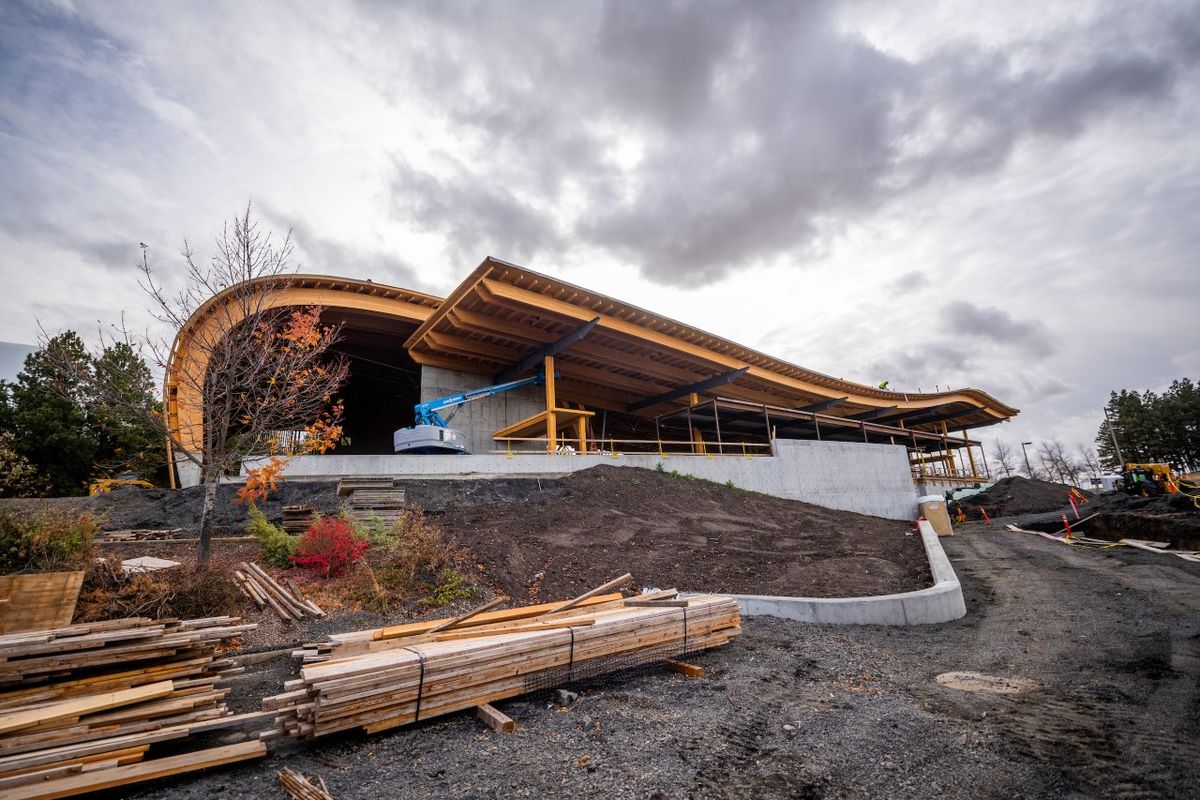 Idaho: The Vandals' new arena is taking shape, and what an interesting shape it is. The new basketball home will be one of the more iconic buildings on the UI campus. Peter Harriman has this update on its construction. By the way, it is scheduled to open in September of 2021.
Chiefs: The upcoming WHL season will be anything but normal. The league says the teams will start Jan. 8, but whether teams like Spokane can begin then is still unclear. Dan Thompson looks at where the Chiefs stand as we near November.
Skiing: There is a skiing section in today's S-R, complete with stories about every ski area in easy driving distance of Spokane.
Seahawks: Antonio Brown will be allowed to play soon. Should the Hawks go after the talented receiver with a checkered past? … It was expected Jamal Adams would be back from injury after the bye week. It hasn't happened. … Arizona's secondary features a local Seattle kid who got away. Budda Baker probably would have fit in perfectly with the Hawks' defense. … Pete Carroll's teams have had mixed success after bye weeks. … There have been changes on the practice squad roster, including a position change and an old friend returning. … Russell Wilson showed flashes of his future while still at North Carolina State.
Mariners: Justus Sheffield showed flashes of his future for the M's during the season.
Sounders: No Supporters' Shield this season? Stefan Frei thinks that's not right.
•••       
• With nothing on the agenda last night, we were able to watch quite a bit of the Rays' 6-4 game-two win over the Dodgers, leveling the World Series. It doesn't seem as if the matchup is resonating nationally, however. Just think if the Braves had held off L.A. in the National League Championship Series. Until later …
Local journalism is essential.
Give directly to The Spokesman-Review's Northwest Passages community forums series -- which helps to offset the costs of several reporter and editor positions at the newspaper -- by using the easy options below. Gifts processed in this system are not tax deductible, but are predominately used to help meet the local financial requirements needed to receive national matching-grant funds.
Subscribe to the sports newsletter
Get the day's top sports headlines and breaking news delivered to your inbox by subscribing here.
---