Sports
A Grip on Sports: At least if a snow storm traps you inside this weekend, there is plenty to watch
Fri., Oct. 23, 2020 A GRIP ON SPORTS • Not sure if we are going to get snowed under this afternoon – the forecast calls for 3-to-5 inches of the stuff and it's only late October – but I do know this: we were snowed under by the amount of stories available to link this morning.
•••••••
• It's not every Friday we try to plow through The Spokesman-Review's sport section and run into roadblock after roadblock. Heck, there is even a story in the paper today that includes a backhanded swipe at yours truly. Come to think of it, it isn't even backhanded. But we digress.
You love Inland Northwest sports? We have lots of stories to pass along about WSU, Gonzaga, Eastern and the high school scene.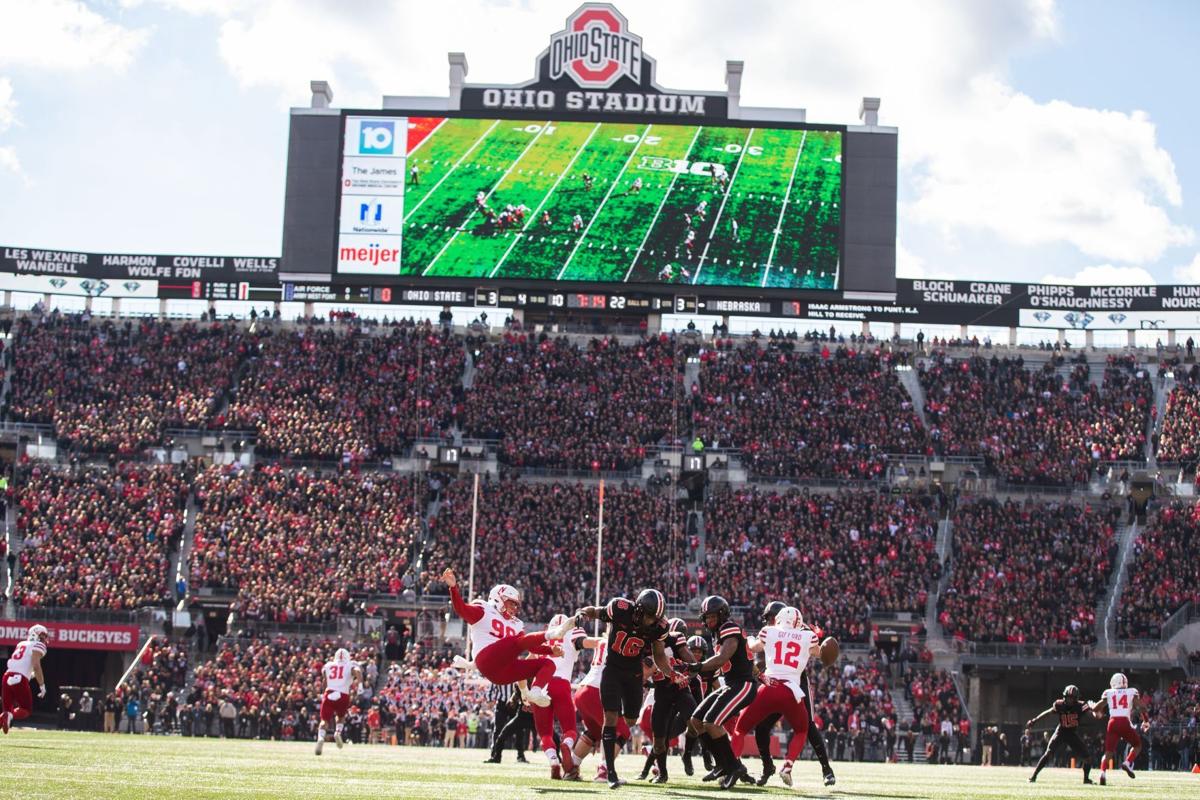 You love the Seahawks? We have lots of stories to pass along about them.
How about the M's? Yep.
The Sounders? Them too.
Maybe they are just the appetizers for a weekend feast. After all, Big Ten football returns tomorrow and that means Ohio State can begin making its case as one of the nation's best teams. If the fifth-ranked Buckeyes were playing someone a little more formidable than Nebraska – sorry, Mr. Moos – I mean.
The WAC also begins this weekend, with the best game at 4 p.m. on FS1. That would be Utah State at Boise State, of course. Though neither team is ranked, both have a shot at moving into the rankings after a win this week.
The best matchup this weekend? That's hard to determine. There are three games in which both teams are ranked, but one features No. 9 Cincinnati at 16th-ranked SMU. That's not a real draw, nationally, is it? Neither is 17th-ranked Iowa State at No. 6 Oklahoma State, though the Cowboys are the Big 12's only hope of making the college football playoffs. So by default, we're going with 18th-ranked Michigan at No. 21 Minnesota, the rivalry game with the most interesting trophy. Yep, those two adjoining Midwest states play for the Little Brown Jug. It may not be a pig or a cup, but it certainly has a history.
• The World Series champion probably won't be decided this weekend. But it could be. And that's a problem for someone like me.
There didn't seem to be a problem 24 hours ago. Tonight and tomorrow the Series' games begin at 5 p.m., which didn't really conflict with anything I needed to watch. Neither did Sunday's game, after which either the Dodgers or Rays could, hypothetically, be celebrating a title. That changed, though, yesterday.
With a fear the Tom Brady-led Buccaneers' game at Las Vegas against the Raiders could be hit with a virus-caused postponement, the NFL moved the Seahawks game against the Cardinals from 1 to 5:20 on NBC.
And ruined what could have been a perfect Sunday.
•••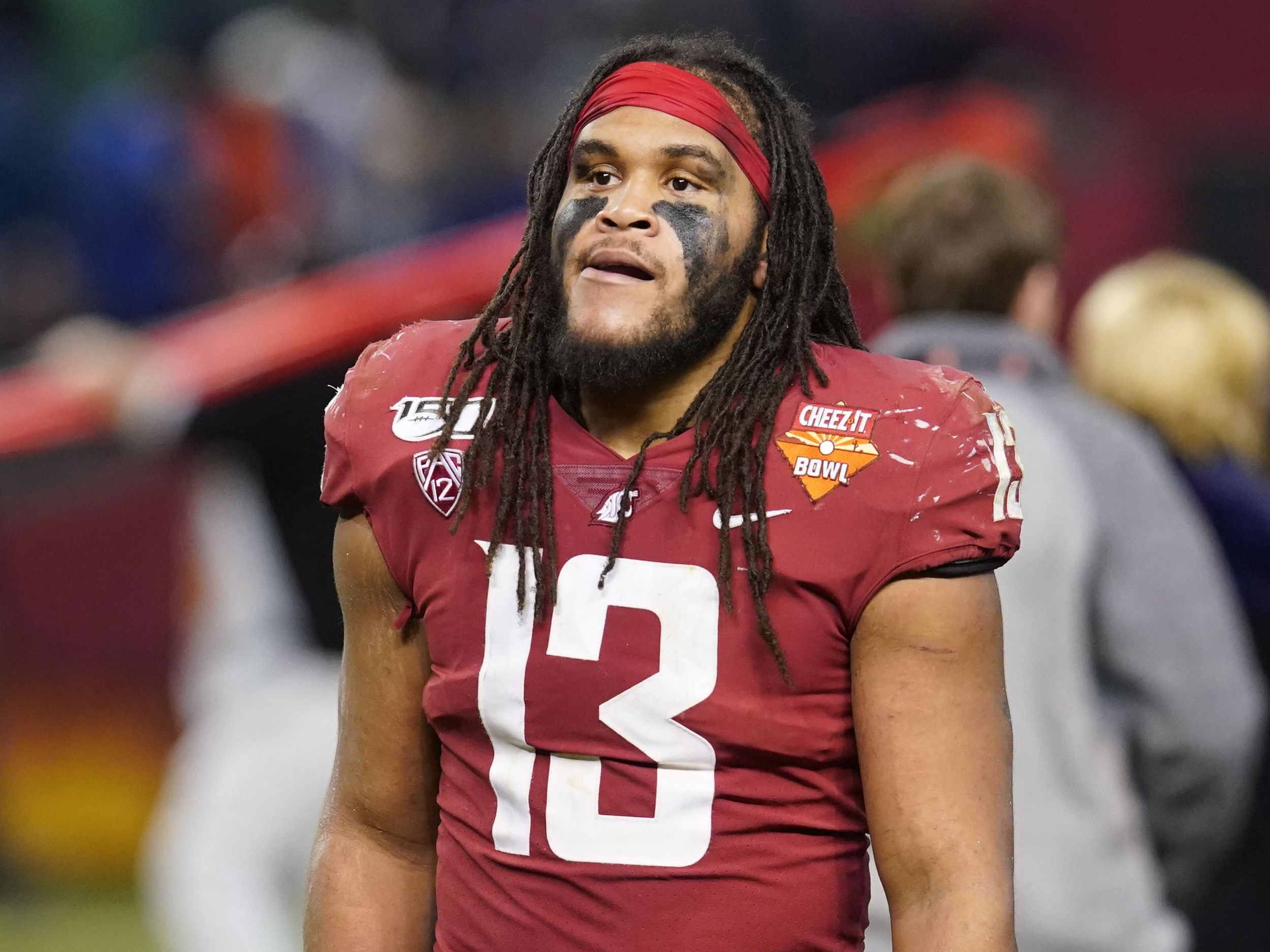 WSU: Theo Lawson always has his own questions. But once a week he fields yours and turns them into a mailbag. He did that yesterday. Here is the result. … Around the Pac-12 and college sports, Washington has a freshman receiver worth getting excited about. The Huskies also have a running back with power. … Oregon State expects to have a formidable offensive line. … The Beavers have found a new linebacker. … Another Eugene native hopes to start for Oregon. … The Ducks have two weeks to pick a quarterback. … Ron and Stephanie Rivera are giving back to California. … With a new coach and a new quarterback, what can Pac-12 fans expect from Colorado? An efficient team is one of the Buffs' hopes. … If Utah is to win the South, and the Utes certainly can, they will need a big year from Britain Covey. … A USC football player filed for unemployment. It didn't go well. The search for an offensive line is, however. … His teammates are praising the latest UCLA tight end. … Frank Darby wants to be Arizona State's top receiver. … Arizona feels it is doing well in recruiting. … In basketball news, without a preseason scrimmage, teams are still trying to figure out what they have. … Arizona and Sean Miller should receive the NCAA's notice of allegations today. Or soon. Who knows?
Gonzaga: You would think with no fans allowed in the Kennel right now, the Kraziness would fade away, wouldn't you? If you did that, you would be wrong. Kraziness in the Kennel will go on Nov. 12 – without fans. But you can watch on KHQ. Jim Meehan has all the details in this story. … Larry Weir connected with the Slipper Still Fits' Steven Karr for a look at the upcoming season. It's part of the latest Press Box podcast. … Elsewhere in the WCC, BYU is focusing on competitiveness in practice.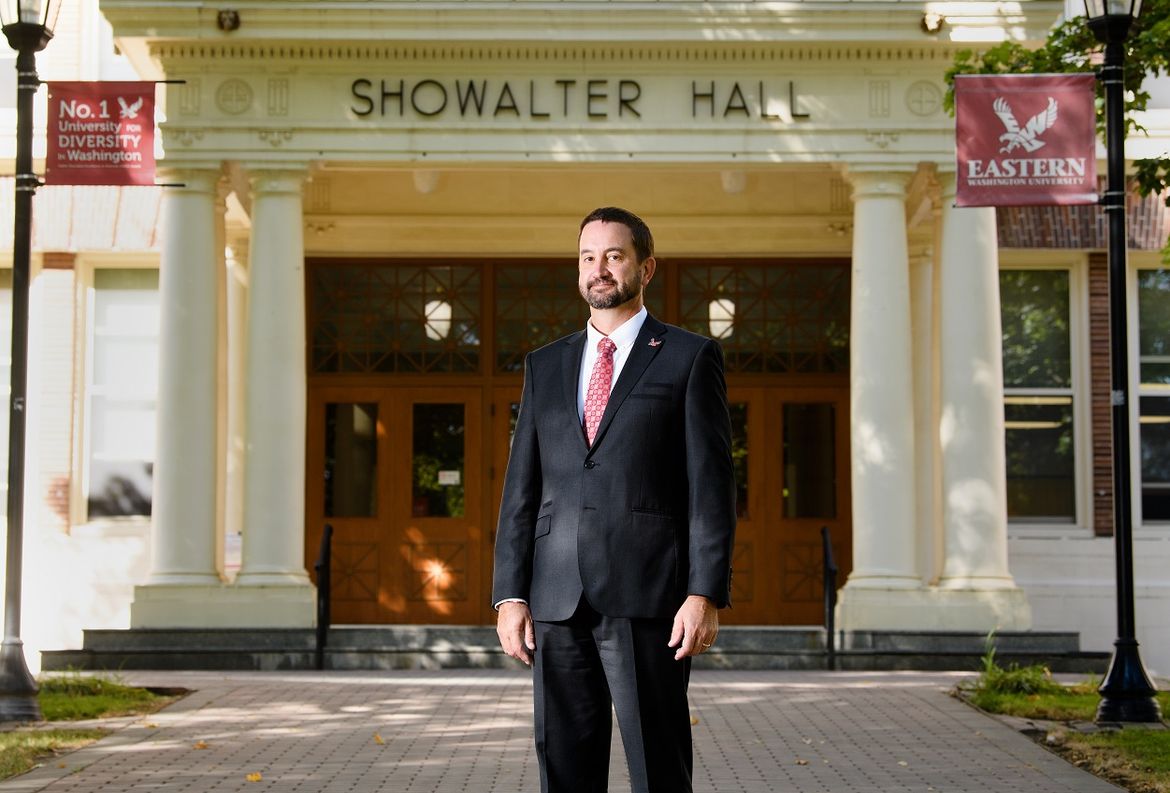 EWU: Eastern Washington University has a new president. It's David May. Ryan Collingwood wondered how May viewed athletics. So he asked him. And continued with other questions. All the answers are here.
Preps: This is the final week of regular season football games in Idaho. Playoff berths are on the line. Dave Nichols breaks it all down in this preview. … North Central High's Allie Janke has decided where she will attend college. The cross country champion will run for the University of Arkansas, the defending national champion. Ryan has more in this story.
Seahawks: There seems to be more of a discussion this week whether the Hawks should pursue Antonio Brown than how they can defeat the Cardinals. Such priorities are a bit upside down, right? … There will not be fans at next Sunday's game in Seattle either. … Chris Carson made a promise to his mother. Those are sacred. … Pete Carroll had knee surgery last week. … John Schneider and his family have deep COVID-19 concerns. … Arizona needs a win this Sunday night.
Mariners: Evan White and J.P. Crawford are both finalists for Gold Gloves. That bodes well for the future. … Mike Zunino is playing in the World Series. Larry Stone looks are what's happening with the former Mariner catcher. … Kyle Lewis won a rookie award given out by his peers. … The M's prospects are still playing in Arizona. How are they doing? … The Rays' Charlie Morton has turned into a dominating starting pitcher.
Sounders: Seattle looked a little out of sorts for most of Thursday night's match with Portland. And then Will Bruin scored a stoppage-time goal. The result? A draw with the Timbers and no change in the West standings. … How good is Cristian Roldan?
•••       
• Let's hope the snow isn't what is forecast. My snowblower is still in the shop. My son did come over yesterday, however, and cleaned out the gutters, fixed a couple of loose shingles and basically helped us get ready for winter. Everything is put away or drained or stored. All in all, however, I would rather be packing up to head someplace warm for the next five months. Until later …
Local journalism is essential.
Give directly to The Spokesman-Review's Northwest Passages community forums series -- which helps to offset the costs of several reporter and editor positions at the newspaper -- by using the easy options below. Gifts processed in this system are not tax deductible, but are predominately used to help meet the local financial requirements needed to receive national matching-grant funds.
Subscribe to the sports newsletter
Get the day's top sports headlines and breaking news delivered to your inbox by subscribing here.
---