Sports
A Grip on Sports: Seahawks' late collapse against the Cardinals doesn't allow for a rare dual celebration
Mon., Oct. 26, 2020 A GRIP ON SPORTS • There was no way anyone, or any team, was going to harsh my mellow, as The Dude might say. Which is why the end of the Seahawks' game passed by without a second glance. Not with the Dodgers a game away from a World Series title.
•••••••
• I must admit, that opening paragraph is misleading. There was no second glance, but there was a first. And about a dozen at a game-changing penalty on Bobby Wagner. Pathetic. Yes, I'm referring to both the end of the game and the flag.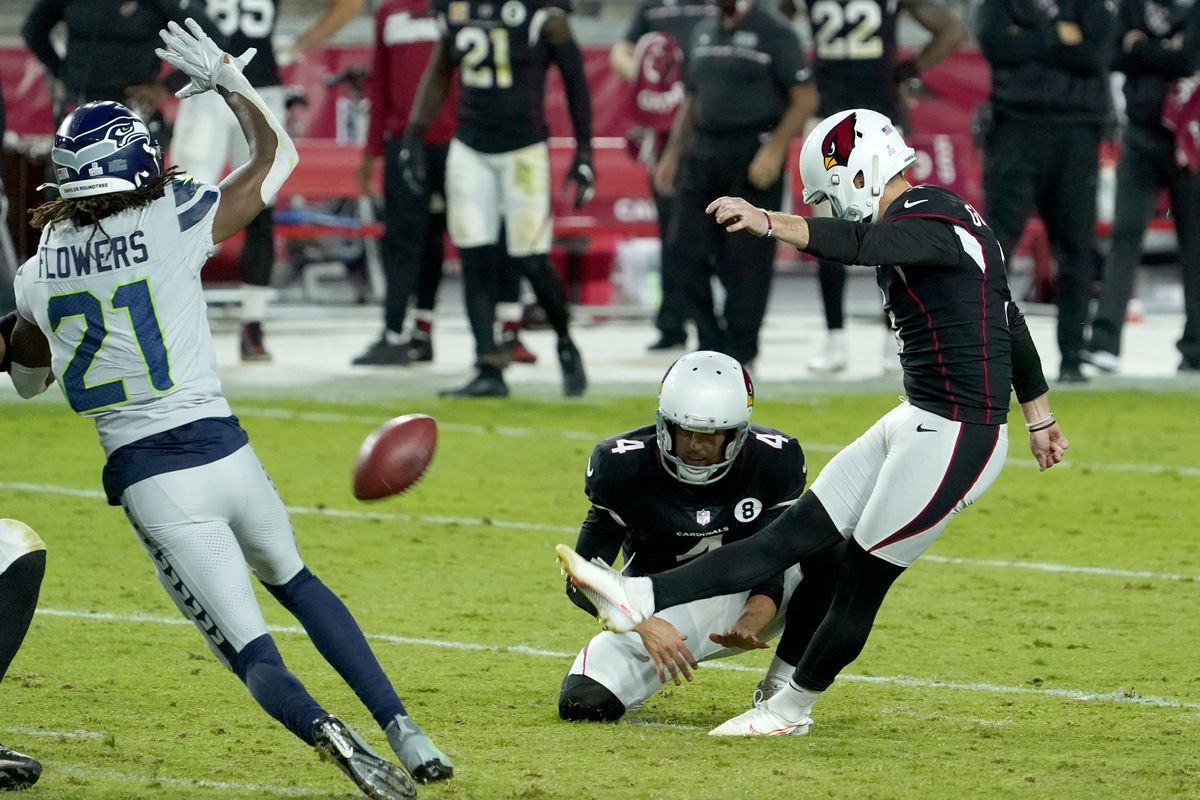 John Blanchette has it write. And right. The Seahawks' worst enemy is the Seahawks. They are a better team than the Cardinals. But the better team doesn't always win. Not when the quarterback and receiver are not on the same page (see Russell Wilson's game-deciding interception for proof), not when the defense breaks down at crucial times and not when veterans make stupid decisions on special teams.
That covers all three aspects, doesn't it?
The 37-34 overtime loss in the desert also may have cost the Hawks players, as games in Glendale always seem to do. Chris Carson was a beast until his foot broke down. Who knows when he'll be back. Kyler Murray avoided Shaquill Griffin's side of the Seahawk defense until a concussion forced Griffin from the game. Again, who knows when Griffin will be back.
A loss and the loss of a couple of key players. Yep, Sunday night was a lose-lose for Seattle.
• And there I was, hoping for a win-win. With about three minutes left in the football game, there was a great chance. The Dodgers had done their part, shutting down the Rays 4-2 behind the latest in a long tradition of great Los Angeles pitchers, Clayton Kershaw.
(As an aside, this line in the Associated Press story on the game chapped my lips: "(Kershaw) won World Series openers in 2017 and again this year, but he faltered in Game 5 in both 2017 and 2018 and has never won a title." How about mentioning the Astros and Red Sox were both punished by baseball for sign stealing in those seasons, and Houston certainly knew what pitches were coming in that Game 5 13-12 Astros win?)
But the Seahawks didn't come through. Maybe it was my fault. (I'm kidding, Keith, kidding.) If I had just kept the status quo – the baseball game on the kitchen TV with the sound off and the Hawks' game on downstairs, with commentary supplied by my son and his buddy – Seattle would have held on.
Being that I am a glass half-full (I'm kidding, everyone, kidding) sort of guy, I'll let you in on a secret. I wasn't worried about the Dodgers last night, despite the heartbreaking loss the night before.
Experience helps in a lot of ways. And having appeared in three of the last four World Series is a lot of experience. Guys like Justin Turner, Max Muncy, Kershaw, Austin Barnes, Joc Pederson and others have experienced the ups and downs of a series more than once. That helps.
And it doesn't hurt they dealt with bullpen issues all season and still won more games than any team in baseball. Now all they need is one more.
Much to my disappointment, that's one more than I was able to observe last night.
• By the way, I did watch DK Metcalf run down Budda Baker. Many times. What a teaching tool for young players in every sport.
What was it Captain Peter Quincy Taggart said in Galaxy Quest? Oh yeah, I remember. "Never give up. Never surrender."
Metcalf must be a fan.
•••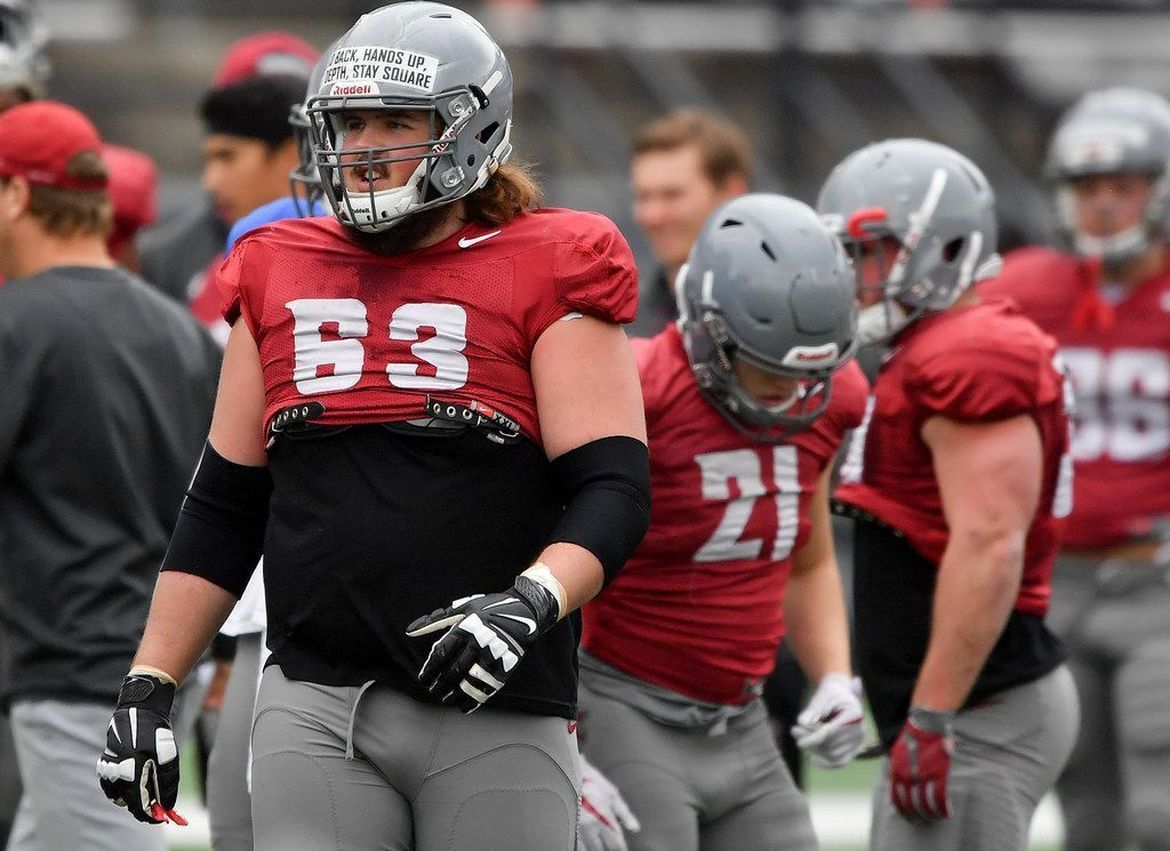 WSU: Nick Rolovich wants to put the players in charge of many aspects of the Washington State football program. He's not alone in that. But after the past decade in Pullman, it seems different, doesn't it? Theo Lawson has this story that delves into the Cougars' newly formed leadership council. … Theo also has this week's coverage of local products' NFL performances. … Around the Pac-12 and college sports, it's Monday, which means the polls are out. Clemson remains No. 1 but the Tigers aren't there on everyone's ballot. The Pac-12 hasn't played yet but Oregon is ranked. … Without Pac-12 after dark, college football fans are rudderless late in the evening. … Washington has 83 scholarship players available this year. Christian Caple looked at all of them. … Jon Wilner takes a look at Arizona's football program. … Colorado is asking its receivers to do it all. … The same can be said about Utah's receivers. … Representatives of the USC player under suspension met with the media yesterday, surrounded by his fellow players, some of whom will testify under oath. … There is a battle going on at UCLA for the backup quarterback spot. … Finally, in basketball news, Arizona may not have revealed what the NCAA alleges, but that didn't matter. It's out. And it's not good.
Gonzaga: If building a bubble is the only way to hold a basketball season, the WCC seems to be getting prepared. The conference, according to multiple reports, is exploring holding one in Las Vegas. Does anyone mind if I volunteer to be the pool reporter? Hopefully, the bubble will contain a couple golf courses.
Golf: Speaking of the game, a few local players recently earned some cachet. It's all part of local briefs column.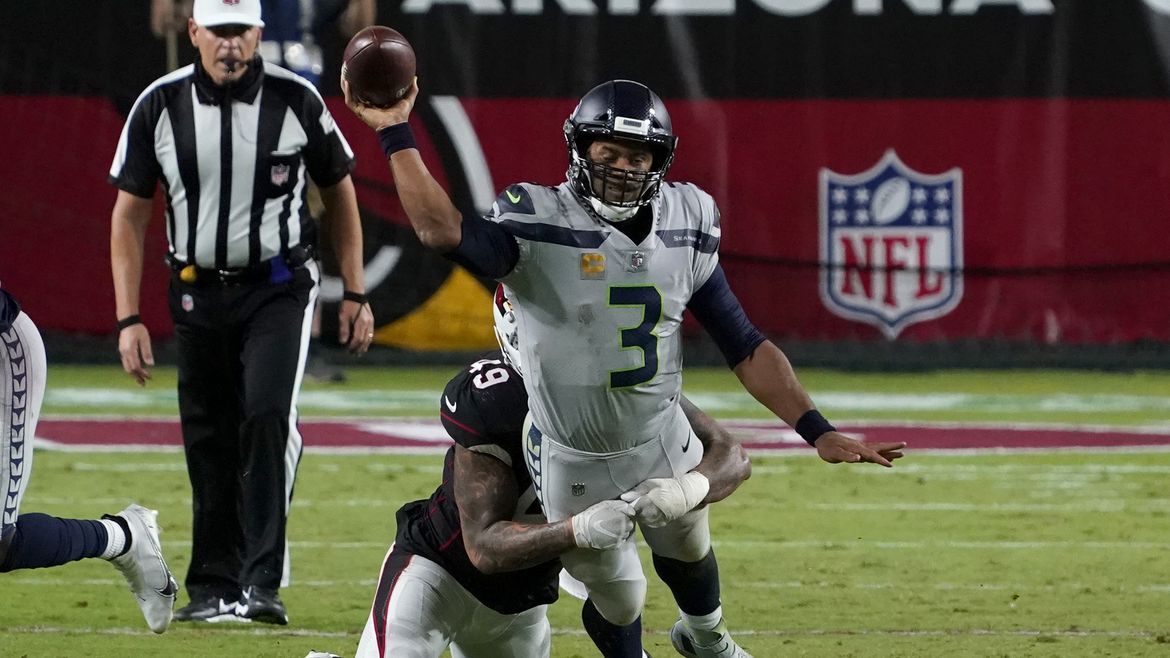 Seahawks: We linked John's column above. We link it again here so you don't forget to click and read. … Scoring 34 points should be enough (even if only 10 of them came after halftime). The defense is still a problem. And has to be fixed. … Let's hope the grades aren't all that high. … Tyler Lockett had a great game but it was he who ran away from Wilson on the final interception. … Wilson is the franchise's passing leader in about every metric these days. … The radio broadcast of the game came from Seattle. How retro.
Mariners: Did you know more than half the runs in this year's playoffs have come off home runs? I'm not sure anyone digs the long ball that much.
•••       
• A couple things. We made chili – two types, actually – for the Arizona visit. It was good. Spicy, but good. And then I made brownies. No Arizona connection that I'm aware of, but I wanted to celebrate the Dodger win with chocolate. So I did. The other thing? It's cold here. Record-breaking cold, actually. I miss summer. Yep, already. Once again, anyone need a bubble reporter in Vegas? Until later …
Local journalism is essential.
Give directly to The Spokesman-Review's Northwest Passages community forums series -- which helps to offset the costs of several reporter and editor positions at the newspaper -- by using the easy options below. Gifts processed in this system are not tax deductible, but are predominately used to help meet the local financial requirements needed to receive national matching-grant funds.
Subscribe to the sports newsletter
Get the day's top sports headlines and breaking news delivered to your inbox by subscribing here.
---