Sports
A Grip on Sports: If yesterday's sports headlines are any indications, things are starting to revert to the norm
Tue., Oct. 27, 2020 A GRIP ON SPORTS • Some days, news comes at you in unexpected ways. Thank goodness, yesterday wasn't one of those days.
•••••••
• Let's take a quick look at the headlines in the S-R sports section this morning:
– GU schedule in flux after Orlando cancellations. We have a pandemic going on. Putting together a nonconference college basketball was never going to be easy. Actually, it may end up that the only surprising thing is Gonzaga (and WSU and Eastern and Idaho) playing any games at all.
– Gonzaga looms large in preseason. The Zags were picked by the West Coast Conference coaches to win the conference title this season. That makes 19 of the past 20 seasons that's happened. The vote was nine for GU and one for BYU. Being that Mark Few can't vote for his team, it means everyone else chose the Zags (and if Few could, he would too, I'm guessing).
– Offensive personnel adjusting to new scheme. The Washington State offensive line is happy they will get to run-block more this season. Of course they are. Linemen like to attack their opponent whenever they get a chance. And then there is the contractually obligated public praise  – not really, but close, as college football players have a code about these things – of what the coaching staff is doing, even if its 100 percent the opposite of what the players might want.
– Evening kickoff set for Cougs' opener. It's Washington State at Oregon State. Of course it would be scheduled to start at 7:30 p.m. Nov. 7. On a secondary channel (FS1), while Washington plays at California on ESPN. That's the way the Pac-12 rolls.
– Vegas bubble could be among options for WCC basketball games. This one has been, uh, bubbling around for days.
– Idaho playoff matchups set for football, volleyball. It is that time of year. Though, with the state taking a step back yesterday in response to a growing outbreak, there was a bit of a worry among some the plug could be pulled. Nope. The games will go on.
– WSU gets first 2021 decommit. Least surprising headline of the day. It was bound to occur. No one outside of Tuscaloosa and, maybe, South Bend goes through a recruiting season without losing a committed football player.
• There is a chance baseball will finish its season today. If that happens, we'll be happy. After all, that means the Dodgers will have won their first World Series title since 1988.
But we will also be a bit sad.
Though 2020 wasn't a usual season (in any way), it did give us a respite from the idiocy in the "real world." There is little normal these days, sure, but watching guys swing for the fences 100 times a night brought a bit of normalcy to our living rooms for the past few months.
Besides, whenever baseball season ends, winter begins. Not in reality, but in a mental process that has been ingrained year after year. For those of us who mark the seasons through sports, the next few months are the definition of discontent, made glorious summer by the start of spring training.
•••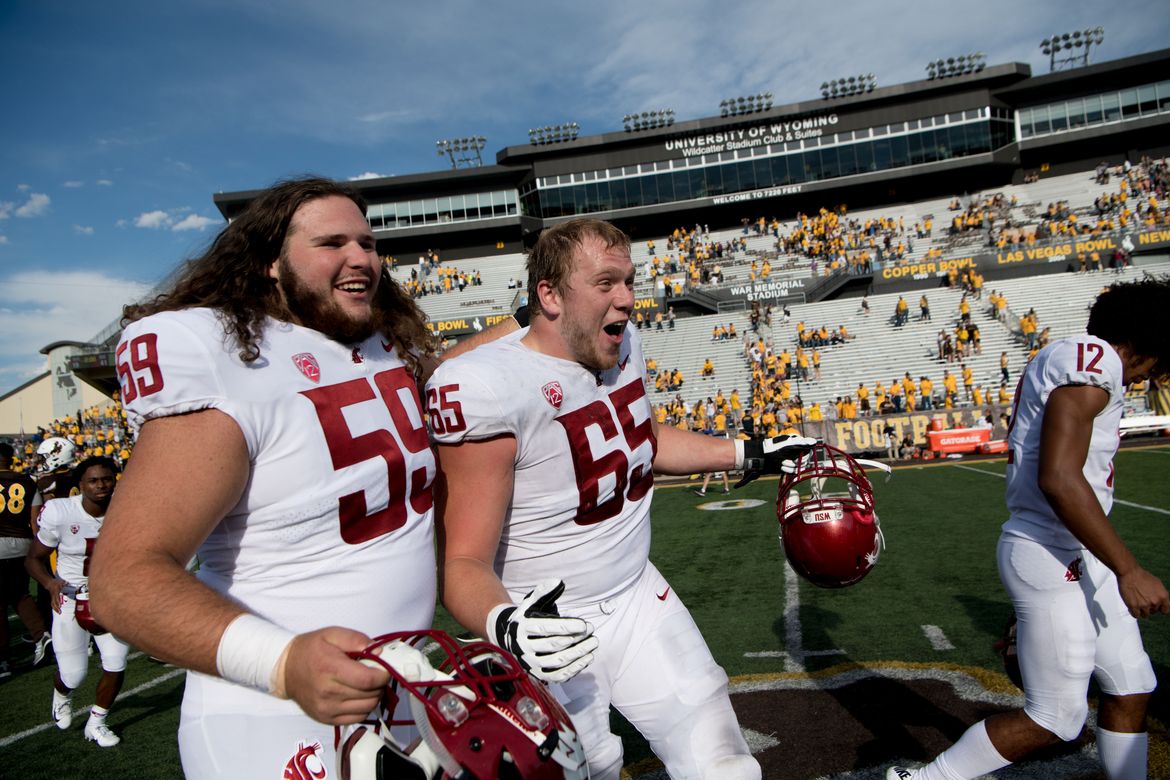 WSU: As we mentioned above, the offensive linemen are adjusting to the difference between the Run and Shoot, which includes, you know, running, and the Air Raid. Theo Lawson has that story as well as the one concerning the time of the opening game and the decommitment. … The change in the blocking philosophy was to be expected. … Around the Pac-12 and college sports, the rest of the starting times for Nov. 7 were announced yesterday (with the corresponding networks carrying the games). So, as expected there are a lot of stories about it. Heck, there is even one concerning the Bay Area teams. … The conference explained the path back to playing for any Oregon player who tested positive for COVID-19. And for other teams' players down the road as well. … The Ducks' depth chart may look something like this. … Oregon State's depth chart may look like this when the Beavers line up against Washington State. … Colorado, like many schools, is trying to develop depth and versatility in the secondary. … Utah is trying to walk that line between being physical at practice and staying healthy. And also pick a quarterback. … Arizona State has to be considered one of the favorites in the South. … UCLA isn't, but the Bruins have been spending like it. … Why did USC suspend Munir McClain? … The Trojans are shorthanded at linebacker. … Want a breakdown of the defensive lines at USC and UCLA? Here you go. … Arizona is happy to be playing in the afternoon. … In basketball news, Nahziah Carter's suspension may hang over Washington for a while. … There is more versatility at Colorado these days. … There are newcomers expected to contribute at Utah these days. … UCLA and San Diego State are talking about building a bubble. … Arizona's Board of Regents took no action yesterday concerning the basketball program, Sean Miller and the NCAA.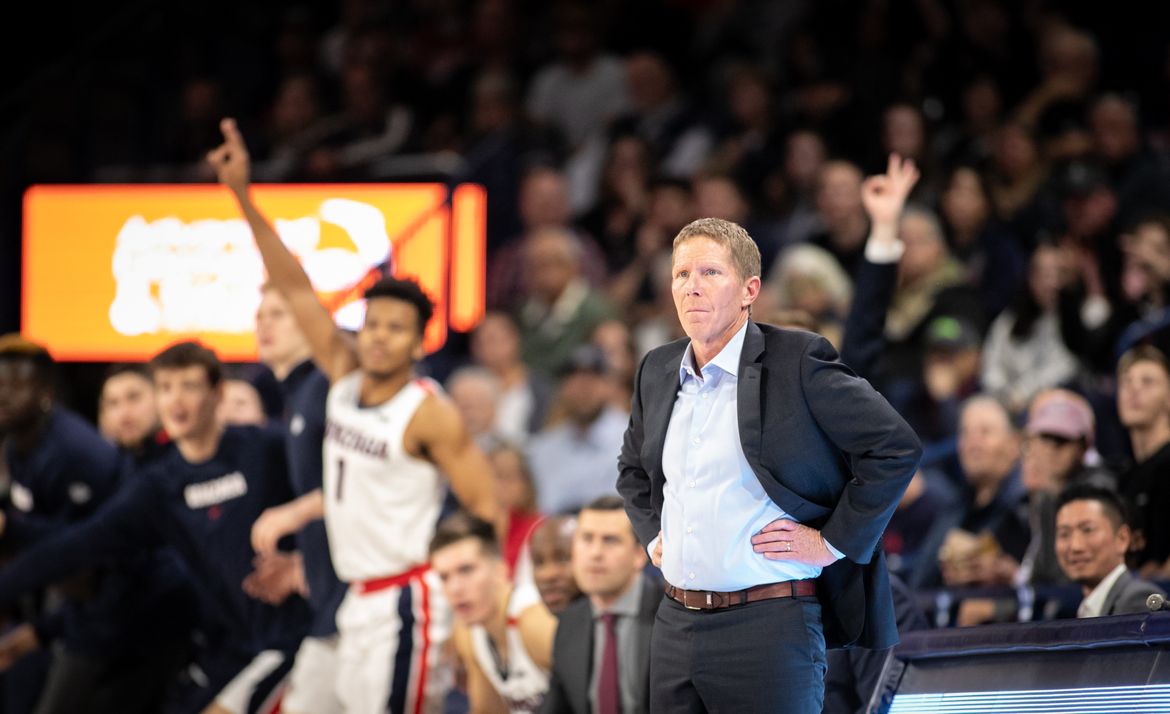 Gonzaga: The first games of the college basketball season aren't that far away and the schedules are still a mess. Jim Meehan looks at where the Zags' nonconference slate is at this moment as well as the possibility of a conference bubble in Las Vegas. The nonconference schedule might work out at this point, however, as CBS' Matt Norlander tweeted this morning: "HUGE matchup in the works for opening night of CBB, sources tell CBS Sports: Kansas vs Gonzaga on Nov. 25 in Fort Myers (Fla.). Auburn is also in this MTE. Fourth team is to-be-determined, but plan is then Auburn-Gonzaga would play Nov. 27, with Kansas playing TBD team that date too." That would be interesting. … The conference released the coaches' poll and the preseason all-conference team, which, as Jim points out in this story, includes three Gonzaga players. … Justin Reed and Larry Weir spoke about such things (and other subjects) yesterday on the latest Press Box podcast. … Elsewhere in the WCC, the University of Portland is planning on leaving Oregon to begin practice. Yes, it's come to that.
EWU and Idaho: Around the Big Sky, Weber State is starting and stopping football workouts to improve evaluation. … A Northern Arizona player is actively campaigning for Joe Biden. … Montana should have plenty of post options during the basketball season.
Preps: Yes, the football playoffs in Idaho start this week as well as the state volleyball tournaments. Dave Nichols covers them all in this story.
Seahawks: The Hawks came out of the Arizona game with more questions than before they entered. They have reached a moment of truth with the 49ers next up on the schedule. … Like swallows returning to wherever, Chris Carson is hurt again. And he's not alone in the running back room with an injury. … The defense has to get better. But with Jamal Adams seemingly still out, where does the improvement come from? … Tyler Lockett is pretty darn good.
Mariners: The M's kept their coaching staff mostly intact, which is a good thing.
Sounders: Seattle is back on the pitch tonight, facing Vancouver in Portland. That's where the Whitecaps are playing during this segment of the MLS schedule. Seattle heads in a point behind Sporting Kansas City in the West, with Vancouver in the seventh spot. By the way, Raul Ruidiaz should be back.
•••       
• How does one celebrate a World Series championship? I guess I'm asking the Giants fans that read this column. They have plenty of experience, though maybe their memories are starting to fade. There is no chance any Mariner fans have a clue. … Ouch. My son just whacked me side the head for writing that last sentence. I guess I had it coming. Until later …
Local journalism is essential.
Give directly to The Spokesman-Review's Northwest Passages community forums series -- which helps to offset the costs of several reporter and editor positions at the newspaper -- by using the easy options below. Gifts processed in this system are not tax deductible, but are predominately used to help meet the local financial requirements needed to receive national matching-grant funds.
Subscribe to the sports newsletter
Get the day's top sports headlines and breaking news delivered to your inbox by subscribing here.
---