A&E > Entertainment
Local ghostologist Chet Caskey hopes to start Spooky Spokane tours again soon
Oct. 29, 2020 Updated Thu., Oct. 29, 2020 at 1:52 p.m.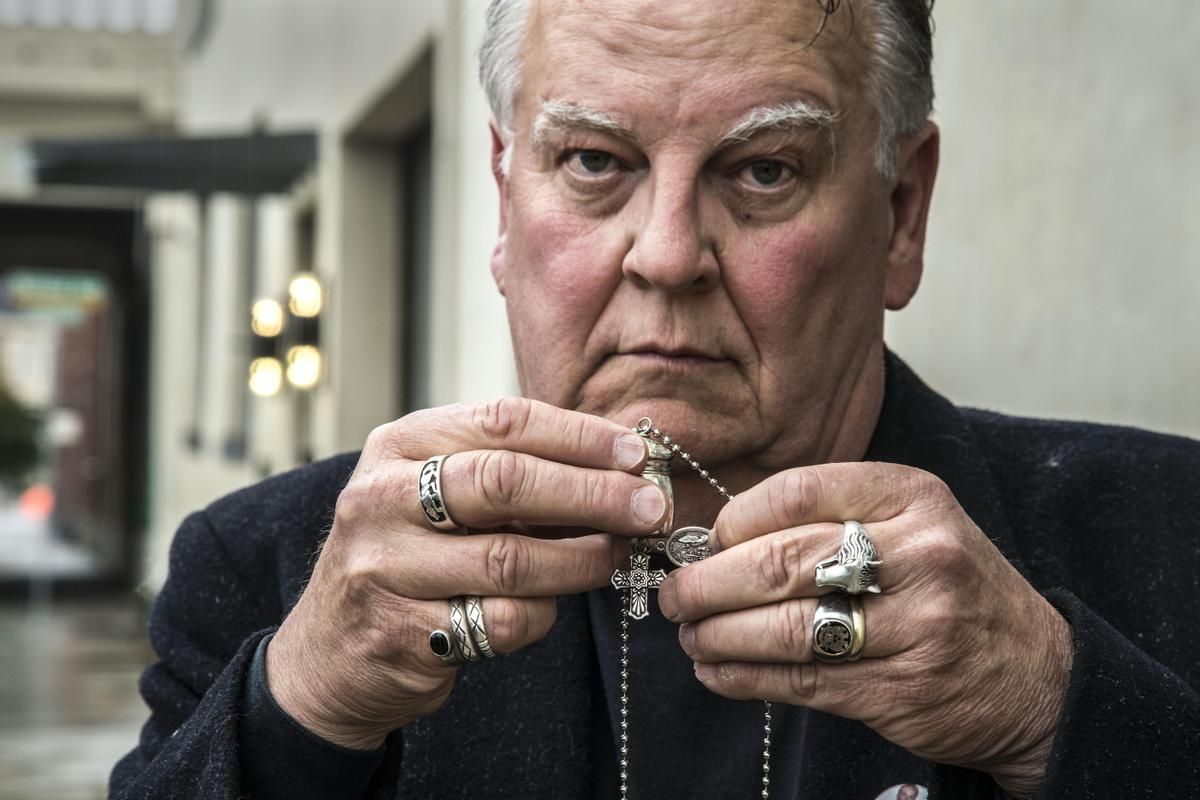 Chet Caskey is a ghost-ologist and historian based in Spokane. (Courtesy)
While local ghostologist and historian Chet Caskey isn't sure when he'll be able to start running his Spooky Spokane tours again, one thing is certain: There's no COVID-19 hiatus in "the spirit world."
Caskey remembered being jokingly asked whether ghosts wear face masks. "Short answer: most definitely," he said. "But they wear masks for reasons other than the COVID virus."
When Caskey and his wife moved to Spokane in 2006, they were shocked to find that local ghost stories weren't being written down. So, while Caskey spent the next five years working as a historian for community cemeteries in Spokane County, the couple started compiling the city's spooky history. Caskey's books, "Spooky Spokane" and "Haunted Hillyard," among others, are available at Auntie's Bookstore.
Currently, Caskey teaches history in a continuing education course for adults at Spokane Community College.
"I'm constantly preaching to elders," he said. "Whether it's a history of Spokane or of the United States, ghost stories, cultural stories, tragedies … if there is such a thing as human wisdom, it's up to the elders to know this stuff, to remember it and to help younger people remember."
"There's a reason people remember ghost stories, 19th century legends, stories about Spokane," he said, explaining how, in a way, he thinks of ghost stories as distillations of historical morals. "It's that there are valuable human lessons there."
"Ghostology," Caskey explained, refers to the study not of ghosts but of people who believe in ghosts." A 2019 study published by YouGov said that 45% of Americans believe in ghosts.
"I never say I believe or disbelieve in ghosts," Caskey said. "I always keep an open mind, but I'm fascinated with people that have ghost experiences – 89% of the population believe in ghosts, but nobody wants to admit it, you know, because they'll be pegged a weirdo. But once I start talking about ghost stories, everyone has one."
A child of New Orleans with a Pentecostal upbringing, Caskey identifies as a spiritualist. Apart from his interest in the history of ghostly legends, Caskey also has a fascination made stronger by his own close relationship with mortality.
Since 2004, he explained, he has been living with mantle cell lymphoma, a rare form of cancer. When he was diagnosed, doctors told him he had 10 months to live. He likes to say that he came to Spokane to die.
But 16 years later, "They're still calling me and basically saying, 'You're still alive?' " he said.
During Caskey's early struggle with cancer, he clinically died twice before being resuscitated. His experience in this area, he explained, has made him incurably open-minded when it comes to all things paranormal and supernatural.
When health guidelines allow, Caskey and his friends in the Eastern Washington Paranormal Group will be starting up a host of paranormal excursions. These will include haunted bike tours, virtual and self-lead ghost tours, traditional seances at the Corbin Mansion for groups of 12 to 18, tarot readings, psychometry and opportunities to ask questions of "the dead."
"Our favorite psychic medium, Dr. Candess Campbell, is returning from sabbatical and ready to do audience psychic readings at the Corbin Mansion when we get the go-ahead from the authorities on health," Caskey said.
In the meantime, Caskey recommends that fans of the supernatural tune in to KYRS' Halloween Week edition of "Spokane Bedtime Stories," during which host Victor Komarovsky will be sharing some of Spokane's ghost stories.
Local journalism is essential.
Give directly to The Spokesman-Review's Northwest Passages community forums series -- which helps to offset the costs of several reporter and editor positions at the newspaper -- by using the easy options below. Gifts processed in this system are not tax deductible, but are predominately used to help meet the local financial requirements needed to receive national matching-grant funds.
Subscribe to the Spokane7 email newsletter
Get the day's top entertainment headlines delivered to your inbox every morning.
---