Greenacres teacher doing double duty leading pottery and phys ed remotely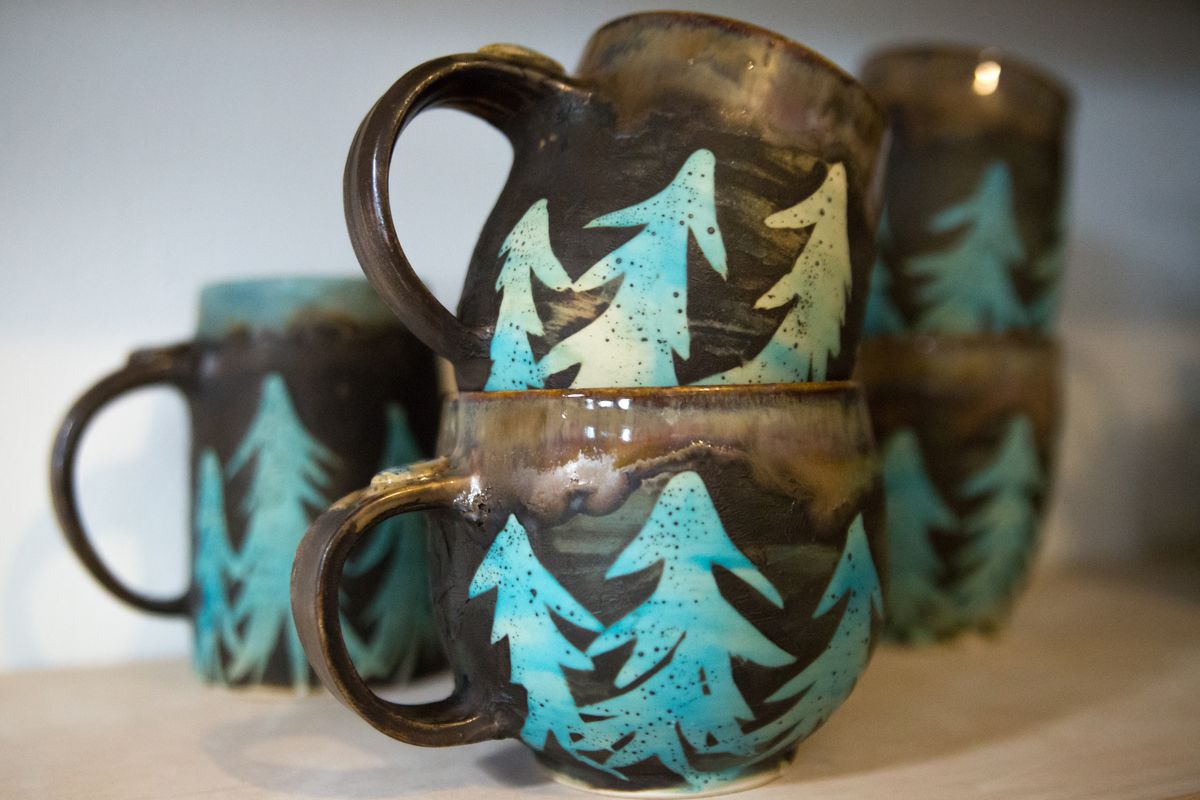 Molding young minds and bodies has never been tougher, but a teacher at Greenacres Middle School is doing both at the same time.
Even more remarkably, Sarah Peone manages to teach two of the most hands-on subjects in any school, pottery and physical education, on the same day from 30 miles away.
"We're definitely making the most of it," said Peone, who clearly sees this as an opportunity and just another concession to COVID.
That's important, because the pandemic already has taken so much from kids.
But the freedom to express themselves? Not if Peone can help it.
From her home in Deer Park, she leads middle-schoolers through sweaty workouts – that's her main job – but also leads creative sessions in the arts.
When Greenacres lost an art teacher over the past summer, Principal Vern DiGiovanni didn't think twice about contacting Peone, who also operates a small pottery business out of her home in Deer Park.
"We knew that she had done pottery," DiGiovanni said. "We thought, 'What would that be like?' "
He posed that question to Peone, who said she would think it over.
A friend of hers on the West Side wanted to do pottery with her daughter, but wondered what supplies she would need.
"I'd been thinking about how I could put together a kit," said Peone, who was soon fired up about the idea.
She assembled kits – clay, pottery tools, sketch pads and paint brushes – that the students picked up at school.
"They don't really need anything at home," Peone said – except for their Chromebooks for watching videos on her YouTube channel.
Through the videos – 10 to 15 minutes for each project – students could follow along.
"It was incredible that they would make their own projects based on those videos," said Peone, who two weeks ago was treated to a showcase of their work.
"I'm not grading them based on their projects, because I couldn't see them until the end," she said. "In the end they did it with quite a bit of freedom."
Last week, the projects were brought back to the school kiln and a literal trial by fire. Some pieces didn't make it, but that was another valuable lesson.
"I tell them that failure is an opportunity to learn," Peone said of the inevitable explosions in the kiln.
"I tell them 'You have three options: You can do your best to fix it, you can leave it be, or you can smash it on the sidewalk. Then I ask them, "What did you learn from this?' "
Less than two months into the school year, Peone has no regrets about her voluntary double duty:
"It's been extremely time-consuming, but it's giving me something to look forward to every day, something to focus on."
She puts the same energy into her other day job – motivating young bodies to move away from the laptop and burn some calories.
While pottery has been a hobby since her freshman year at Chewelah High School, Peone found her passion in sports.
A basketball star in high school, her teaching specialty is health and fitness. After learning "how difficult it is to get your foot in the door in Spokane," Peone taught in a small district near Olympia before returning six years ago to work at Greenacres.
She has the same expectations of her health and fitness students: just have fun.
"I want them to enjoy the time, let loose and know that I'm meeting them on that same level," said Peone, who has fashioned her own workout videos and borrowed others.
"I think we're making it work," she said. "It's not quite the same as playing games in school, but I feel like we're building a different kind of recreation."
---