Sports
A Grip on Sports: Sure, football always starts in September, but this year it will be joined by a host of other events
Tue., Sept. 1, 2020 A GRIP ON SPORTS • It ain't fair, I tell ya. No way it's already September. Nope, not going to listen to that crud. Summer wasn't summer, ya know? No way school should be starting and the nights should be growing colder. We need a do-over on June, July and August. Deserve one. Heck, even the sports world seems to agree.
•••••••
• A lot of what is usually found in June, July and August is packed into September. Thirty days of more sports than we can handle. No, I mean that. I'm not sure my eyeballs, and my tush, can take so much. As I peruse the September sports schedule, I can't see how I'll be able to give everything the attention it deserves.
Hockey and NBA playoffs are already underway. Those two sports will determine their champions. Well, in October actually, but the playoffs will continue this month.
Baseball is going to average more than a game a day for just about every team – unless COVID-19 intervenes, as it has done for Seattle and Oakland over the next couple days.
But those are just the appetizers.
We're talking "The U.S. Open" here. In two sports.
Tennis' tournament kicked off yesterday in New York and though Cosmo Kramer was unable to serve as a ball boy this year, and even Jerry couldn't sit in the stands, it will fill up ESPN for the next couple weeks.
Golf also will hold its U.S. Open, also in the New York area (cementing, again, in the world's eyes, that metropolis as "America"). Winged Foot, home of the most brutal of all U.S. Open's (1974 – this story sort of explains it all), will host the tournament starting Sept. 17. Don't expect a massacre once again.
Between now and then NASCAR will kick off its race for the cup, with the playoffs starting this Sunday and continuing through November.
Before we get to what else starts this weekend and, hopefully, continues through November (and beyond), we would be remiss if we didn't remind you tennis is also holding another major this month (the French Open) and golf has its most dynamic event (the Ryder Cup), both of whom start as the month nears its end.
Whether we will have time to focus on any of that, however, probably depends on the 1,000-pound gorilla that is football. The sporting world's version of King Kong and Godzilla, rolled into one.
This weekend – Labor Day is Monday – college football gets going in what is destined to be a weird season. Schools all over the nation have suffered coronavirus outbreaks and those with football teams, mainly south of the Mason-Dixon, haven't been immune. Neither have the teams. Auburn has lost practice days as whole units have been quarantined to avoid a larger breakout, to cite just one example.
Postponements, or outright cancellations, are sure to happen. Major League Baseball, with all its resources, couldn't stop the virus in its tracks – we mention baseball because, unlike the seemingly virus-free NBA and NHL, that sport couldn't create a bubble. Colleges, with fewer resources and no way to keep players from the world at large, will suffer the same fate at some point.
Still, football.
The NFL joins the party Sept. 10, with a Thursday night matchup featuring the defending Super Bowl champion Kansas City Chiefs. Oh, and Houston, serving as the Washington Generals in this scenario.
Everyone else will begin on that weekend. Most will play in empty stadiums, something colleges, who badly need the revenue fans provide, is trying to avoid, though they will limit crowds.
Will it work? Iowa State has warned its fans if they don't follow the rules against Louisiana-Lafayette, the Cyclones' first home game, then there won't be any fans allowed in again. The warning sounds a bit like me, when I had the boys home alone for a weekend back in the day. "If you don't stop fighting, we won't go to a movie," was almost a mantra. Yet, they kept fighting and I kept dragging them to the movies. I needed the couple hours of quiet time. Colleges need the revenue. Will they be able to enforce discipline? That's just another question that may be answered in September.
• Speaking of quiet time, my eldest son was a handful when he was young. Every other weekend Kim worked at the hospital, leaving the two of us home alone. Me with a 2-year-old. Ya, not a good look. Then one Saturday I discovered horse racing on the TV. Tyler sat, transfixed. I didn't get it. But I didn't question it. The Breeders Cup, with its numerous races, was the quietest Saturday we ever spent together. Heck, he even napped between races.
I bring that up because another major event is this Saturday. The Kentucky Derby. And while it's running, I'm going to close my eyes and pretend it's the first weekend of May again. The days are still getting longer. Summer is still ahead. And maybe we will get a handle on this COVID thing, allowing everyone a summer to remember – in a good way.
One can dream, can't one?
•••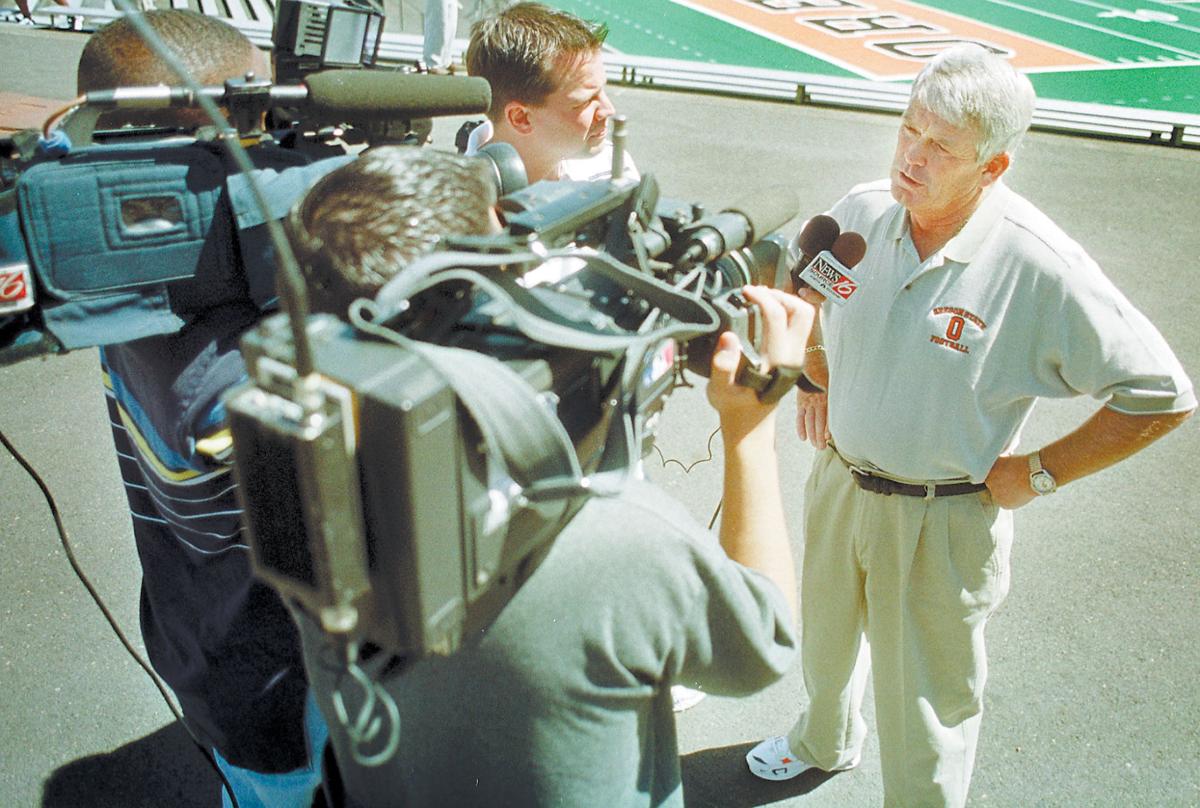 WSU: Around the Pac-12 and the nation, it seems the conference presidents aren't sure the leadership in place right now is capable of getting the most out of the next media-rights deal and/or leading the Pac-12 into the future. Jon Wilner delves into their discussions in this well-reported piece. … If football does pop up after the first of the year, don't worry too much about the weather. … What has a summer of athletic empowerment really gained for the athletes? … We have chronicled Lute Olson's passing pretty well here. Yesterday morning, we had to pass along the death of another college basketball legend. John Thompson, Jr. died at age 78. Today we are going to link the many tribute columns we found, most of which come from the Washington D.C. area, where Thompson led Georgetown for so many years. … Back to Pac-12 football, it's been 20 years since Dennis Erickson led Oregon State to a special season. … Recruiting then was easier than recruiting this year. … USC still has two programs, including football, not doing their workouts. … Arizona State may lose a backup quarterback.
Gonzaga: The NBA's all-time assist leader? That would be Gonzaga graduate John Stockton. The WNBA's single-game record holder? That would be Gonzaga graduate Courtney Vandersloot, who set the mark of 18 last night. She holds the single-game and single-season assist records for the league. And, if you rank assists per game, the career mark as well.
Preps: There are high school sports, including football, being played in Idaho right now. There is high school football from around the nation on television. But there is nothing happening in Washington schools. A group of athletes decided to try and change that, starting an on-line petition. Dave Nichols has all the information in this story. Sorry, but it's too late to make a change. Fall sports will return in Washington high schools in the late winter, if the virus is under control.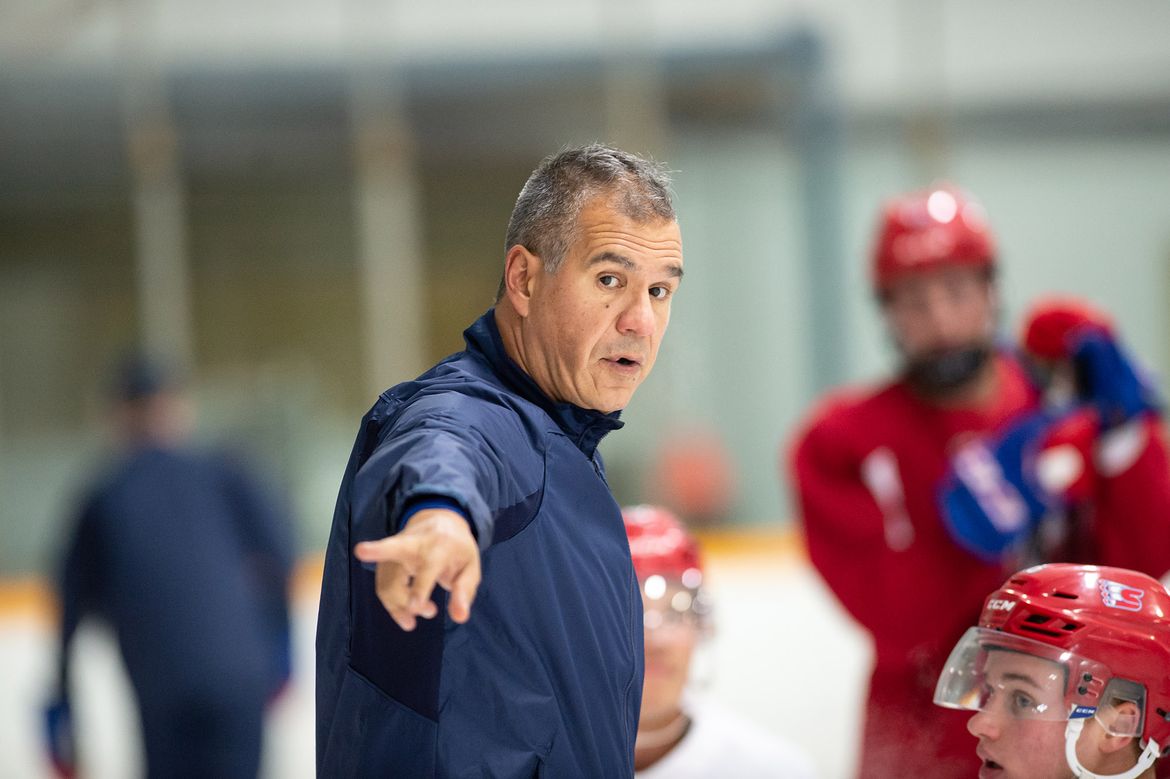 Chiefs: Spokane is looking for a new coach. Again. Manny Viveros took a new job in the Las Vegas area and the Chiefs will have to replace him after a lone, truncated season. This season is scheduled to begin Dec. 4. Dan Thompson has the story.
Mariners: Marco Gonzales was spot on yesterday, earning a complete-game 2-1 win over the host Angels. It was his third win against Mike Trout's team this season (and what else can you call the Angels). … Jerry Dipoto made one more trade yesterday, sending reliever Taylor Williams, who once pitched at WSU, to San Diego.
Seahawks: The time is nearing when the Hawks will have to make cuts. Who will make the 53-man roster? … Quinton Dunbar is with the starting unit. Will the cornerback stay there? … Paul Richardson is back. How does he fit in? … Pete Carroll's recent comments about race at the very least showed his players he has their back. They were also one of the subjects Larry Weir covered in his latest Press Box podcast.
•••       
• This may be the worst Sept. 1 of my life. Well, since high school when I realized I hadn't read any of the assigned novels. It just doesn't feel as if we actually had a spring or summer in 2020. Not even a CliffsNotes version. Spending so much time cooped up in the house as the days flew by, it just doesn't seem real. To all you younger readers out there, remember the past few months. And never let another summer go by unappreciated. I'm not young and I'm not going to. Heck, I'm thinking of moving some place where it is summer all year. Why the heck not? Until later …
Local journalism is essential.
Give directly to The Spokesman-Review's Northwest Passages community forums series -- which helps to offset the costs of several reporter and editor positions at the newspaper -- by using the easy options below. Gifts processed in this system are not tax deductible, but are predominately used to help meet the local financial requirements needed to receive national matching-grant funds.
Subscribe to the sports newsletter
Get the day's top sports headlines and breaking news delivered to your inbox by subscribing here.
---