Sports
A Grip on Sports: Let's take a Sunday drive from Seattle to Louisville and all points in between
Sun., Sept. 6, 2020 A GRIP ON SPORTS • A Sunday morning in the middle of a holiday weekend. What does one write about? It's a conundrum all right. So why not a little of this and a little of that? Yep, that's the plan.
•••••••
• Just wondering on this fine morning why the Mariners decided to get hot all of a sudden? Could it be they really believe they can make the (expanded) playoffs? If so, fine. But, really, in a step-back year (or years, if you've been following along awhile like some of us), wouldn't it make more sense to tank and try to earn a better draft pick?
Sort of reminds me of that season the M's swept Oakland to end the year and dropped from first to second in the draft order. Washington took Stephen Strasburg. The M's picked some guy out of North Carolina. (Ya, I know it was Dustin Ackley. I was making a point.)
You know how that turned out.
Then again, if they continue this sizzling run – history tells us they won't – until the end of the season and make the playoffs, snapping a streak that dates back to the year of disappointment, it will be worth it.
• Is it possible two consecutive Kentucky Derby winners would be determined by the stewards? That thought came to mind at the top of the stretch, when Hall of Fame jockey John Velazquez applied a left-handed whip to eventual champion Authentic. The horse, which had led the 146th Derby for most of the way, veered right. In live action, it seemed pretty sharp, and Tiz the Law, the overwhelming favorite, also seemed to break stride trying to avoid Authentic. It threw Tiz the Law off its run and ensured a victory.
Was it enough to cause a repeat of 2019, when Maximum Security was sent to prison, or the horse-racing equivalent of it, for interfering with a couple of horses, changing the winner of the race?
Nope. Watching the replays it was obvious Authentic's move was nothing more than the usual gamesmanship that happens dozens of times every day on every racetrack. The horse deserved the upset win. But veering into Tiz the Law didn't seem to satisfy the 3-year-old. It waited until the winner's circle to veer into someone else. Trainer Bob Baffert, who had just secured his sixth Derby win, was the target and, unlike Tiz the Law, he went down.
I'm sure he'll forgive Authentic.
• I'm not sure what's in the water around here – not fluoride, that's for sure – but it seems we're running through another batch of anniversary stories.
A week ago Ryan Collingwood began looking back at Eastern Washington run to the 2010 FCS title, a run that started more like a walk, as you'll see if you read his story.
That piece of history is joined by another one, this from Dan Thompson. He's looking back on the Spokane Chiefs' first Memorial Cup title. It occurred 30 years ago. (1990 is 30 years ago, right? It seems like only last week.)
We're not complaining. I mean, what we would do here if we couldn't explore the past once in a while? Write every other day, probably.
• In another weird happenstance in a year full of them, the NFL cut its rosters to 53 players yesterday, without the help of the all-important – the league's stance for years – preseason games.
It's almost as if the games aren't really all that important for putting together a roster. As if they are nothing more than money grabs. As if they are a way to charge full price for something that is less-than full go.
Nah, the NFL wouldn't do something that blatant.
• One last thought. I'm a little worried. I watched some college football Saturday. I love watching college football. Usually. But it didn't seem worth it yesterday.
At first I couldn't put my hands around the reason. Was it because every game I turned on featured teams I didn't care about? Nope. I watch games all the time between two teams with as many connections to my living room as a moose in Siberia. That wasn't it.
Then it hit me. It was the lack of crowds. The absence of ambience. An atmosphere with no electricity. There wasn't any reaction to what was occurring on the field. It seemed little different than hundreds of scrimmages I've watched over the years. It seemed less important than the usual game. The visual and auditory clues had disappeared. And the product was empty.
The lack of noise, of action off the field exposed football to what it is: A game with huge gaps without action, filled with a bunch of meaningless plays and only occasionally punctuated by something special.
You know, sort of like baseball.
I wonder if the whole season will fill this way? If the obvious blah-ness will infect the NFL as well? I'm not sure, but yesterday's games sure didn't seem right. And sure didn't hold my interest.
•••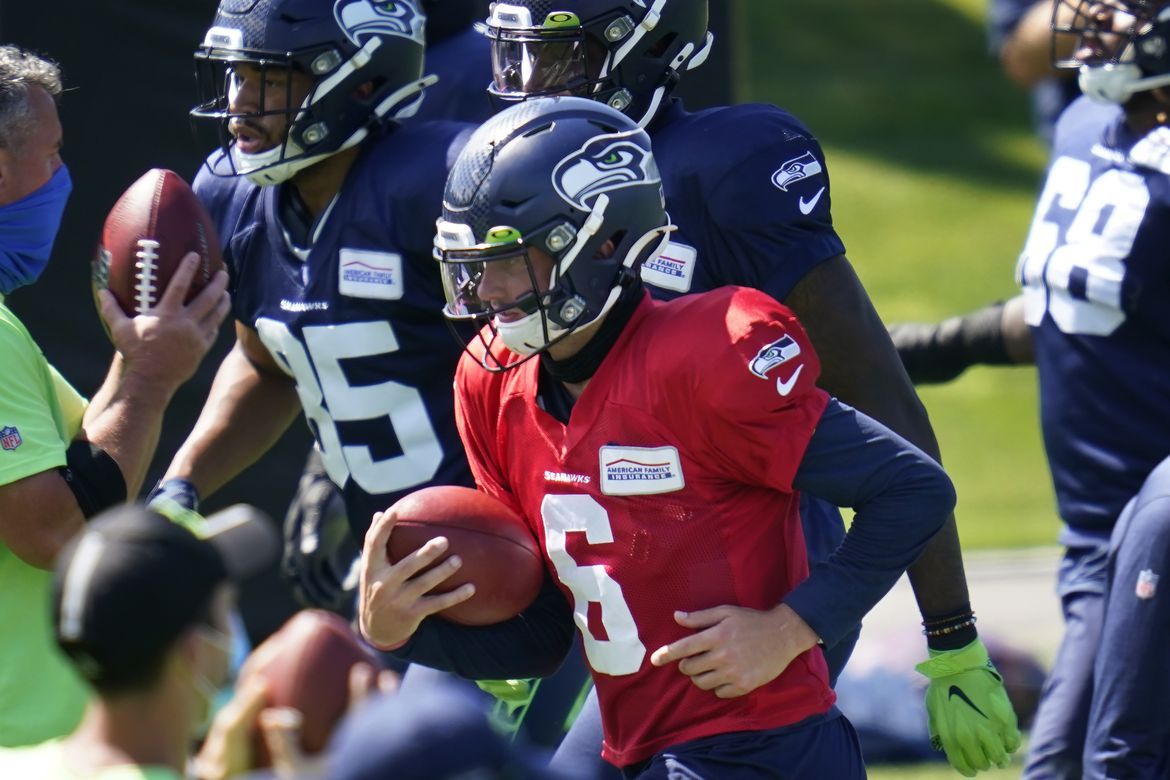 WSU: Yes, the NFL made its cuts yesterday. And Theo Lawson covers all the local players who were trying to make a roster. Today, many of those who were given a pink slip will be asked back to the expanded practice squads. And many of them will have local connections. … Around the Pac-12 and the nation, if you watched the Cougar flag wave (virtually, coming to your TV from my friend Tony Thompson's Pullman home) during ESPN's GameDay, you might have also caught Kirk Herbstreit's emotional outpouring concerning racial justice. Here's how it came about. … Speaking of sports activism, I am old enough to remember when this happened. I also remember my dad was ticked. … We mused about this dichotomy this week, but Jon Wilner examines the reasons behind California colleges not getting the same exemption to practice NFL teams have. That should change. … Larry Scott emphasized the testing aspect while talking on GameDay yesterday. … Oregon State, which last was really good in 2000, has another quarterback in the NFL. Jake Luton joins Gardner Minshew in Jacksonville. … Did you know Rick Neuheisel once coached at Colorado? Of course you did. … In basketball news, the Arizona Daily Star is once again reflecting back on Lute Olson's tenure today. … Is there a chance the conference's teams could be put in a bubble?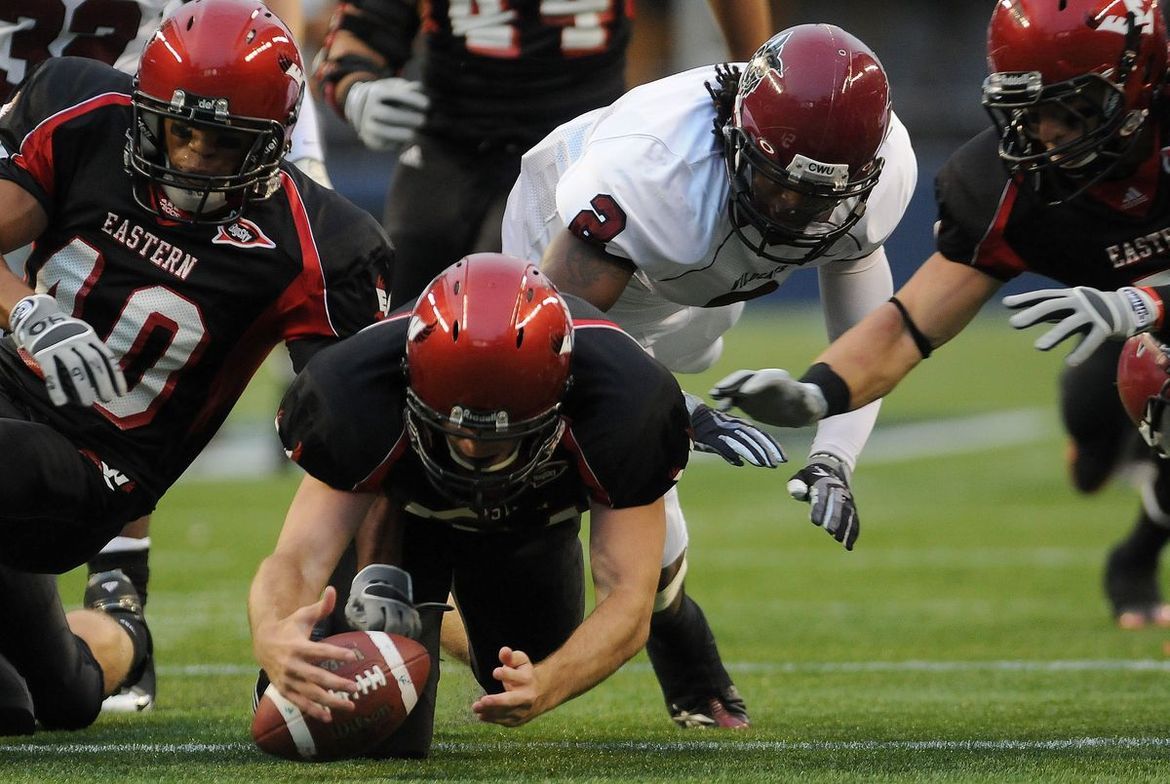 EWU: As we said, Ryan continues to examine the 2010 football season. The second game was a win, though it came with more of a challenge than expected against Division II Central Washington. … Elsewhere in the Big Sky, Weber State is looking for a new defensive line coach. … Montana State's defense will be ready for the logistical challenges a spring season presents. … Hey, another look back. This one is from five years ago, when Montana defeated top-ranked North Dakota State.
Chiefs: Spokane was undergoing a major shift behind the scenes as the 1990 season began. Dan explores how that changed the Chiefs' trajectory in the first part of a six-part series.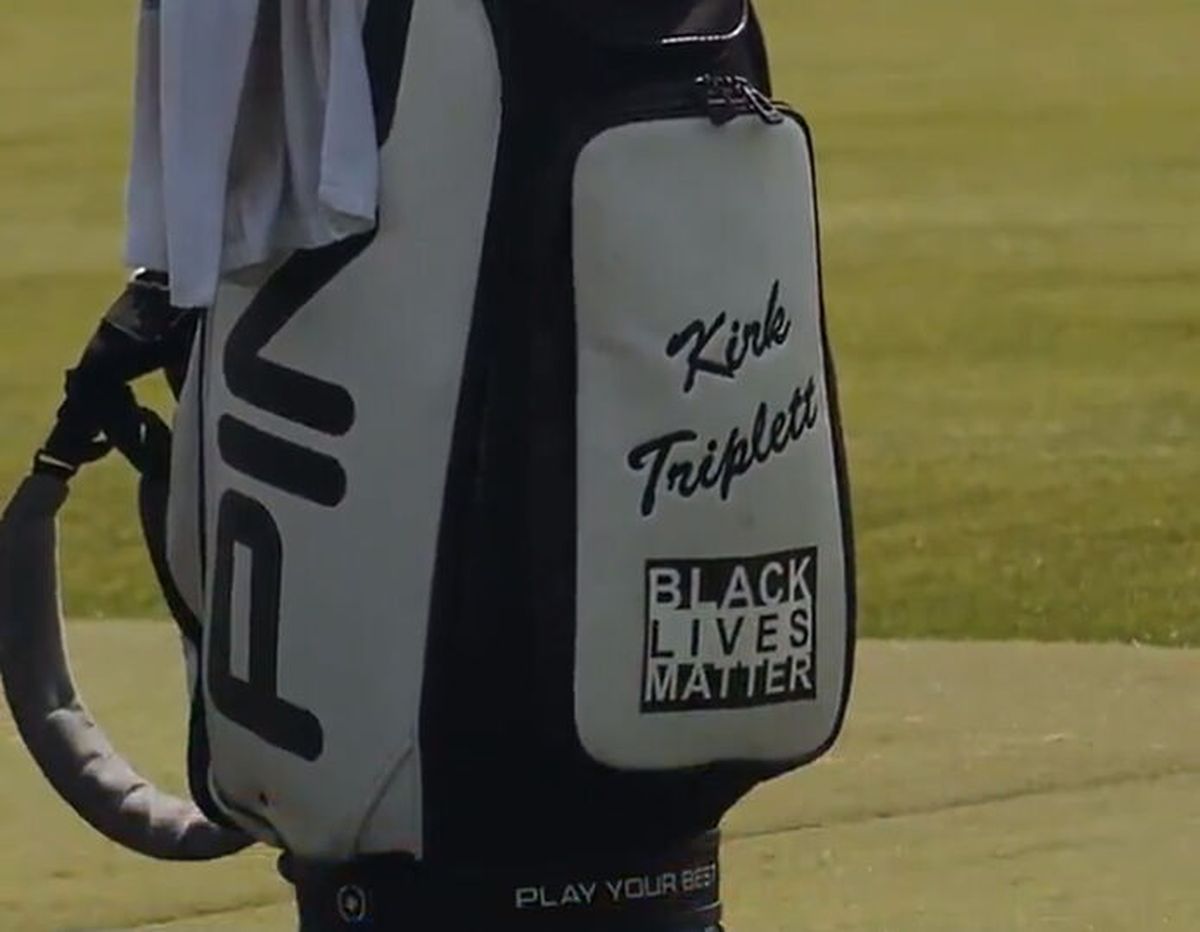 Golf: For longtime pro golfer Kirk Triplett, the Black Lives Matter movement is personal. Our Jim Meehan spoke with Triplett and discovered why the new BLM sticker on his bag has become as well known as the big old hats he has always worn.
Preps: Local wrestling official John Sisser has been officiating for some 50 years. He was honored for his work recently. That news leads off our weekly local briefs column.
Mariners: Gene Warnick has the Out of Right Field column in today's paper. He looks back to the M's first wave of outstanding prospects and compares them to the one they have in their minor league system these days. … The M's seem to own the Rangers this year. … Kendall Graveman is willing to do whatever is needed to stay in the big leagues.
Seahawks: Of all the cuts the Hawks made, the most unexpected one may have been outside linebacker Shaquem Griffin. There is also more news in this regard. … It's not unexpected, but it looks as if defensive lineman Jadeveon Clowney has made up his mind to sign, and it won't be with the Seahawks. … The defensive line doesn't seem to have been improved.
Sounders: Seattle hosts Portland today in what has become a downright civil rivalry. What happened to the Cascadia Cup I used to know?
•••       
• This Labor Day weekend is different in one regard. No, it's not because it is as late in the month as it can be. That happens. Nope, it's because we're using the whole weekend to celebrate, through dinners, our son's 36th birthday. It's been that type of year, right? Until later …
Local journalism is essential.
Give directly to The Spokesman-Review's Northwest Passages community forums series -- which helps to offset the costs of several reporter and editor positions at the newspaper -- by using the easy options below. Gifts processed in this system are not tax deductible, but are predominately used to help meet the local financial requirements needed to receive national matching-grant funds.
Subscribe to the sports newsletter
Get the day's top sports headlines and breaking news delivered to your inbox by subscribing here.
---