Marketing > EVERCANNABIS
The Latest and Greatest: Innovative tech, products inspire industry sales
Mon., Sept. 14, 2020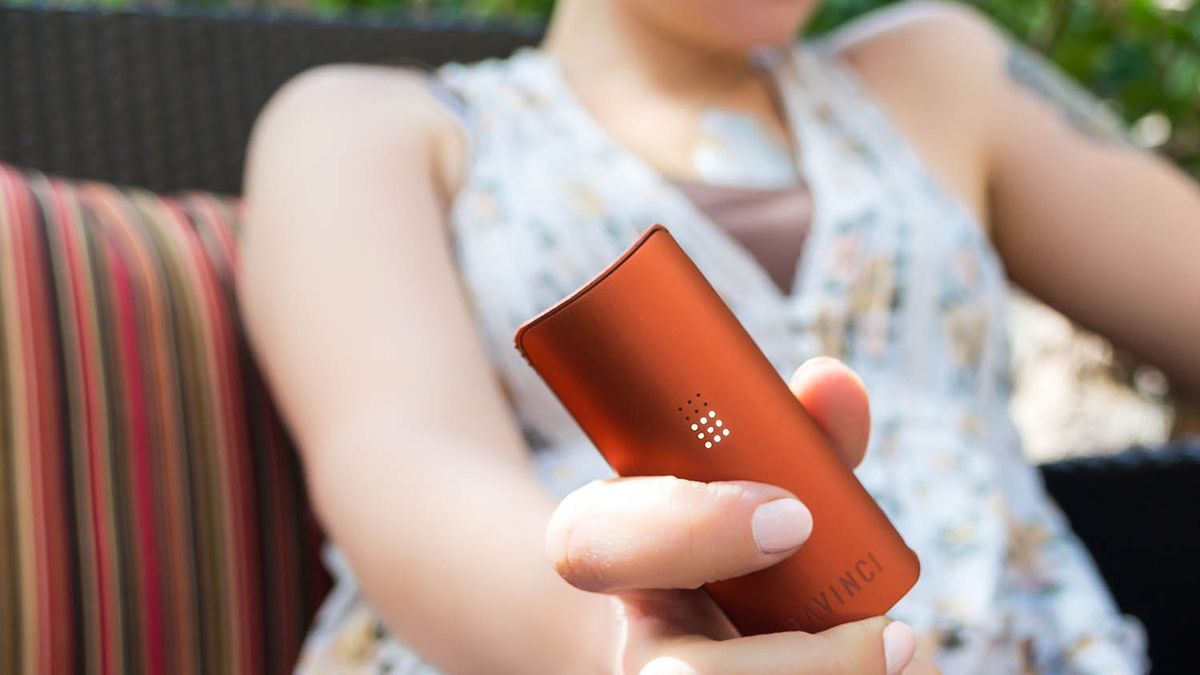 DaVinci MIQCRO
There have been significant changes to the cannabis industry in the first half of 2020. The market is growing rapidly, and customers are becoming more educated, trying new products and incorporating cannabis into their daily lives.
For instance, America lit up more than just fireworks on the Fourth of July this year. Legal cannabis sales totaled $400 million for the week, up 60% over the weekly national average, and sales in current legal states are projected to grow at an annual rate of 14% over the next six years, reaching nearly $30 billion by 2025. Additionally, public support for cannabis legalization is at an all-time high with more than two thirds of the country in support of federal legalization.
With such growth comes plenty of business potential, and everyone wants in. New cannabis products continue to emerge. Let's take a look at some of the hottest and most innovative products for cannabis consumers and industry professionals.
For consumers on the go
Gofire Alternative Health Suite
Gofire's dose-measuring vaporizer and app help medical marijuana patients track which products provide the best results for an individual's personal health needs. Community reviewers and a caregiver portal also enhance the experience.
One of the most state-of-the-art cartridges available, the AVD Eazy Press Glass Cartridge is ideal for fast, high quality filling and capping. With no arbor press needed and a tamper-proof, low-torque locking system, get ready to revolutionize how you think about cartridges.
The DaVinci MIQCRO has taken the loose-leaf vaporizer to the next level. The most compact premium vaporizer around, the DaVinci MIQCRO features a zirconium cooling airflow system and precision temperature control in the palm of your hand.
Kandypens Oura Portable Dab Rig
Equipped with four pre-set temperatures, multiple atomizer options, a 3000mAh battery and a handmade glass attachment, the Oura delivers thick vapor with a rapid heat-up time. Featuring a zinc alloy shell and hefty base that provides additional durability, this dynamic e-rig is available in seven stylish colors.
For the trendsetter
Hemp & Booch Super Premium Kombucha
Cannabis Global, Inc. has launched a hemp-infused kombucha under its Hemp You Can Feel brand. Hemp & Booch boasts that it uses honey bees to extract unprocessed hemp naturally, rather than in a laboratory. Available in Concord Grape & Vanilla Bean, Pineapple Mint, and Tart Cherry & Lavender flavors.
Remember Pixy Stix? Those paper tubes filled with powdered candy that you would pour into your mouth as a kid? Ripple QuickSticks will certainly scratch that nostalgic itch: Colorado's Stillwater Brands recently introduced single-serve packets of flavored powder infused with THC and CBD that dissolves directly on the tongue. Flavors include Mint Chocolate, Blueberry Pom, and Gingerberry.
Arcanum Sarco Skin Kinesiology Tape
Sarco Skin Kinesiology tape is infused with menthol and full spectrum, hemp-derived CBD. Kinesiology Tape works to support muscles and joints while the CBD and menthol work synergistically to increase blood flow. Provides up to eight hours of localized, systemic relief and up to four days of adhesion time.
For the DIY enthusiast
Leaf is a refrigerator-shaped smart grow box for your cannabis (or any plant or herb), so it's the perfect device for an at-home grower who wants the best results. An app monitors climate control, humidity control, automated nutrient dosing, and a Bios LED light in this perfectly contained growing system.
Otto Electric Herb Miller & Joint Filler
This Banana Bros. 2-in-1 device uses an on-board microcomputer to calibrate the perfect milling pressure. This cannabis accessory is ideal for people who struggle to roll joints due to dexterity issues, or if you're rolling joints in bulk.
This device may look like an everyday travel mug, but inside the sleek cylinder are precision sensors embedded within a thermal blanket, electronics, and software, ready to decarb your marijuana in a few hours. Decarboxylation converts cannabis from its raw form into its active bioavailable form, and promotes safer, cleaner marijuana edibles.
If you enjoy homemade edibles (or other culinary creations), LEVO II makes infusing oil or butter simple and convenient. With connectivity to the LEVO app, three separate cycles, and dishwasher safe components, you can prepare herbs with ease with dry and activate cycles, allowing you to unlock the full potency of your botanical ingredients before infusion.
Professional grade
Designed for speed and efficiency, the Futurola Super Shredder can shred through and remove the stems from 3 pounds of cannabis in a mere 7 seconds. Simple to clean and ideal when paired with Futurola Knockbox 2 for pre-roll cones.
The Trimpro Drypro is designed specifically for drying flowers before trimming. With the product's adjustable-speed motor, leaves are trimmed by stainless steel grates, with capacity up to 12 pounds. The angled construction and latched front gate make retrieval simple and allows perfectly trimmed flowers to exit the upper cylinder while running.
Active Eye Universal Phone Microscope
Explore the wonderful world of trichomes and other bud structures with this easy to use microscope that can be clipped onto a smartphone camera. Compact and lightweight this device is particularly useful in gardening and plant health examinations.

Kate A. Miner has a degree in visual anthropology, and has worked in marketing and advertising for many years. She writes, takes photos and teaches yoga.
Local journalism is essential.
Give directly to The Spokesman-Review's Northwest Passages community forums series -- which helps to offset the costs of several reporter and editor positions at the newspaper -- by using the easy options below. Gifts processed in this system are not tax deductible, but are predominately used to help meet the local financial requirements needed to receive national matching-grant funds.
Subscribe now to get breaking news alerts in your email inbox
Get breaking news delivered to your inbox as it happens.
---