Sports
A Grip on Sports: In 2020, the ability to adapt to changing conditions is more important than ever in sports
Tue., Sept. 15, 2020 A GRIP ON SPORTS • What is the core element needed to be successful at athletics? Talent? Perseverance? Attitude? All crucial. But one could make an argument the most important is the ability to adapt. To change. To overcome obstacles. Especially in 2020.
•••••••
• This year has been something akin to a Cormac McCarthy novel or a bad Kevin Costner movie, hasn't it? Pre-apocalyptic in many ways, from a pandemic to region-covering fires and smoke. Heck, it's so bad, all levels of football got shunted to the sidelines in many places. The horror.
Even those sports that are playing are doing so under conditions so unusual – a bubble here, masked players there – as to strain the mental capacities of those participating. I mean, how many of you ever thought we would ask college football players to avoid parties on Saturday nights after games? I'm pretty sure even Knute Rockne never did that.
Everyone, from those who run things through the mid-managers – coaches – through the athletes themselves, has been forced to adjust. To come up with new strategies just to get on a field or court. To follow those strategies to the letter. No one wants to let the bug in, lest their ability to do what they do be pulled out from under them like a clumsy magician performing the tablecloth trick.
There are unseen dangers out there. And seen ones as well – case in point, the looked-as-if-you-could-chew-it air during the Mariners' doubleheader yesterday. But everyone seems to be pulling together to ensure a victory over the season-killing enemy. Isn't that what teams are supposed to do, anyway?
The News-Tribunes' Gregg Bell traveled to Atlanta with the Hawks last weekend, one of only two members of the Seattle media to do that (the Athletic's Michael-Shawn Dugar was the other). His description of the protocols the Hawks dealt with is interesting. And, obviously, unprecedented for the players.
Yet, they didn't seem to impact the team's performance. In fact, they may have enhanced it. Give credit to everyone, from John Schneider on down to the least-noticed intern, for that. The Seahawks knew this road trip would be like none they had ever taken. And they adapted.
Those victories helped them grab the one that shows up in the standings.
Not everyone can say that. The college level has been rife with programs failing to protect their players or the players themselves failing to follow the programs' protocols. There is no blame here, just facts. Games have been postponed left and right, as the coronavirus sneaks into meeting rooms and playing fields. It was bound to happen. And there doesn't seem to be a way to totally keep it under control.
Yet, maybe there is. Jon Wilner outlines the Pac-12's testing plan in this piece and does a simple yet thorough job of explaining why it should work. It all has to do with the ability to catch the virus before a sick player or staff member becomes infectious. One may come down with it, but it shouldn't spread through a team with the fury of Dennis Hopper's "Waterworld" minions. That's a good thing.
And may just allow the conference to reset its back-to-competition timeline. That's important, considering the lone Power 5 conference that has followed the same it's-safer-not-to-play-right-now rule, the Big Ten, is rethinking that philosophy. The Pac-12, which has been transparent all along, can point to its new testing capability as the impetus to change its direction without looking like a bunch of dithering nabobs. (Hey, we're looking at you, Big Ten presidents.)
Maybe by the middle of November the conference will be back in action, all the while avoiding the postponements and risks other conferences put their players through. That's change everyone can embrace.
And then we can have a calm, civil discussion on whether that's the best use of such resources.
•••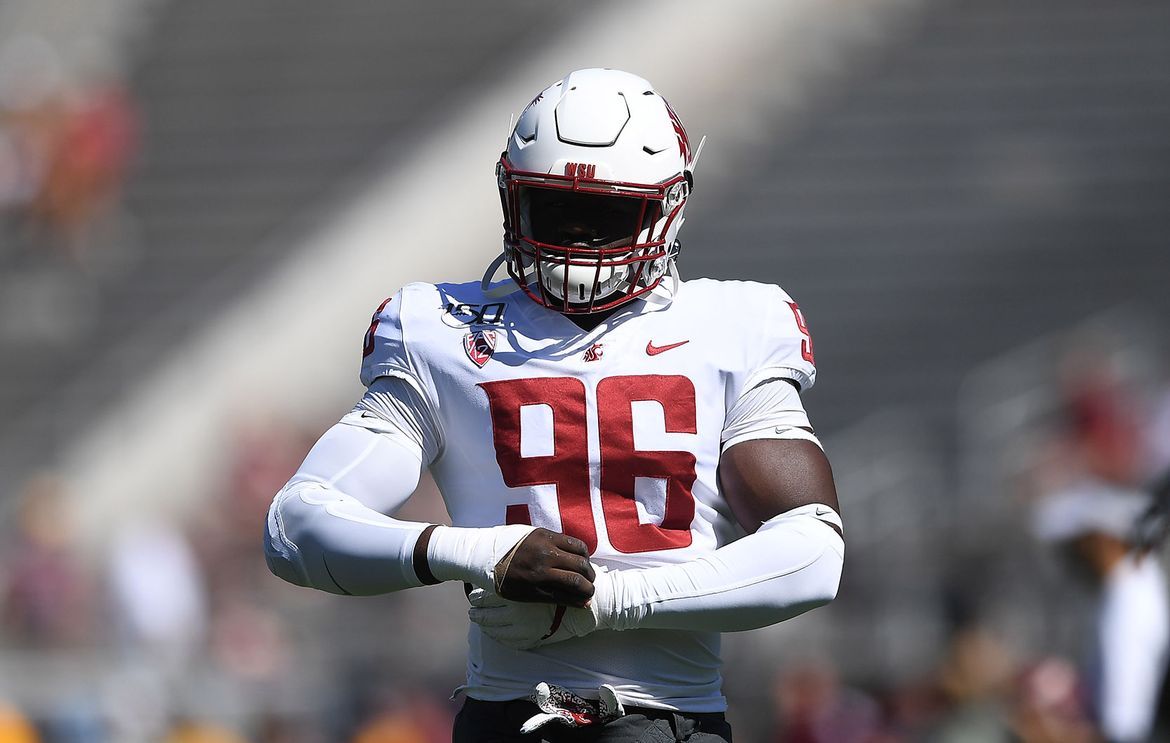 WSU: One player is leaving Pullman and another expressed his commitment to coming. That was Monday at Washington State. Defensive end Cosmas Kwete announced on Twitter yesterday he has decided to transfer. Earlier, quarterback Adryan Lara, a junior at Desert Edge High near Phoenix, used the same platform to tell the world he's headed to WSU. Theo Lawson wrote both stories. … Around the Pac-12 and college sports, even with the testing advances, don't expect the conference to have sports until mid-to-late November. … For now, the football fields sit empty. … And the coaches have time on their hands. … Oregon State coaches have given up their bonuses for this year. … There will be changes to the basketball schedule as well, including bringing some tournaments back to the states from exotic locales.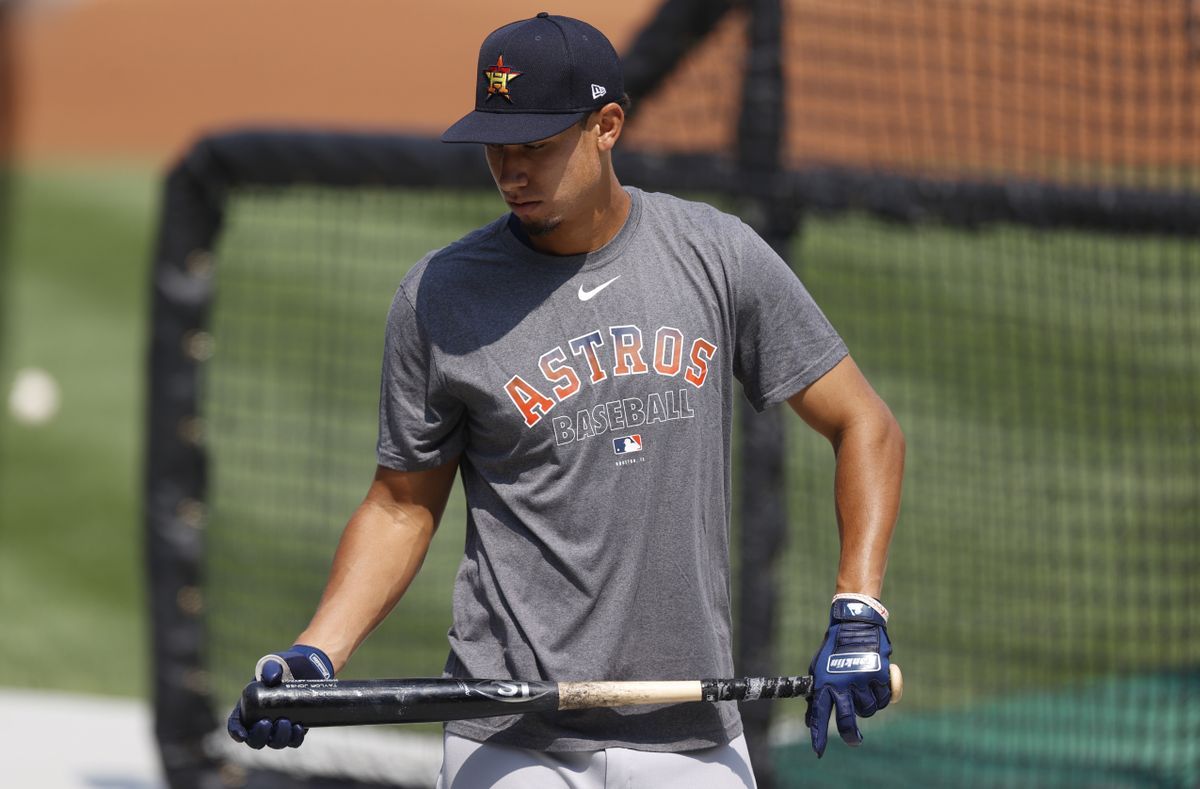 Gonzaga: Taylor Jones was able to spend a few weeks in the major leagues this season. He did well. And he hit his first home run. The first baseman talked with our Ryan Collingwood about his time with Houston and how he and other former Zag players are making their mark in baseball. Jones is among a handful of Gonzaga products who are popping up on rosters throughout baseball. … The men's basketball team may be spending a lot of time in Orlando during December.
Preps: The projectile that hit the Lakeside High bus after the Hawks football victory at Clark Fork? Authorities say it was a rock thrown by juveniles. Maggie Quinlan has more in this story. … Former Mercer Island coach Ed Pepple died Monday. He had multiple connections to the Spokane area.
Mariners: The air was hazy yesterday, as was the M's fortunes late in the first game. But they rallied to win the opener against the A's. Good thing they did, as they were shut down in the nightcap. … Kyle Lewis brought up memories of another Mariner centerfielder yesterday. That's a good thing. A really good thing.
Seahawks: Monday is the day the coaches talk. Pete Carroll spoke about the Falcon win and looked ahead to the Patriots. And Pats coach Bill Beichick talked about the Hawks. … Russell Wilson was pretty darn good Sunday. … Have the Seahawks unlocked their potential? … Larry Weir's latest Press Box podcast features former sports radio and TV talk-show host Rick Lukens talking about the Hawks' win.
•••       
• I'm really bummed Kwete is leaving the Cougars. He was my favorite WSU player last season. Why? His first name, Cosmas, is only one letter different than my paternal grandmother's name. She was Cosma Grippi, the only Cosma I've ever even read about, until Cosmas came along. Wherever the defensive end lands, I'll be keeping track of him. It's somewhat personal. By the way, my grandmother, who died before I was born, topped out at 4-foot-11, so I don't think she ever was projected as a starting defensive lineman at any level. Until later …
Local journalism is essential.
Give directly to The Spokesman-Review's Northwest Passages community forums series -- which helps to offset the costs of several reporter and editor positions at the newspaper -- by using the easy options below. Gifts processed in this system are not tax deductible, but are predominately used to help meet the local financial requirements needed to receive national matching-grant funds.
Subscribe to the sports newsletter
Get the day's top sports headlines and breaking news delivered to your inbox by subscribing here.
---