Sports
A Grip on Sports: The Big Ten changes course, which makes the Pac-12 college football's only big-time outlier
Wed., Sept. 16, 2020 A GRIP ON SPORTS • Now that the Big Ten has backpedaled on its football postponement faster than Richard Sherman, the onus is on the Pac-12. Will the West Coast's lone Power 5 conference make a change as well?
•••••••
• Eight days after the Big Ten announced it had decided to postpone its football season until after the first of the year, first-year commissioner Kevin Warren issued a statement saying the conference would not revisit that decision.
Uh, Kevin. You should have checked the rug you were standing on. It seems to have been pulled out from under you.
OK, circumstances change. The conference presidents, many of whom were adamant it was not safe to play just a month ago, unanimously said they feel safety and testing protocols have advanced enough for games to start up again Oct. 24. Which means practice probably has to begin this month.
Let's hope they are right. But eight games in nine weeks – the conference will finish its schedule Dec. 19, just in time for the CFP committee to make its picks – seems awfully ambitious. There have already been more than a dozen game postponements around the nation due to COVID-19 complications. Maybe the rapid testing the Big Ten will do – the Pac-12 plans the same protocols as well, with Arizona already in the middle of such testing – is that good.
It may have to be.
But all that begs the question. The Big 12 and ACC have already begun. The SEC starts this week. The Big Ten is now headed for an Oct. 24 kickoff. Where does that leave the Pac-12?
Just yesterday reports were circulating the conference feels it can't begin until mid-November at best. It would take that long to instill the Quidel Corporation's testing equipment and clear the hurdles placed on the fast-track by state health officials in Oregon and California.
Oh, and there are the demands of the #WeAreUnited group still sitting out there.
In other words, it will take powerful leadership and a focused group of presidents and chancellors to get Washington State and its brethren on the field in time to stay relevant in the college football landscape.
The first part of that sentence may depend on commissioner Larry Scott, who hasn't done a lot in his tenure to instill confidence in his leadership. Yet the second part is more important.
How crucial is football in the fall to the conference leadership? The CEOs, as Scott likes to call them, have been adamant now is not the time to be playing – even as the season begins. They very well could be right – with all that we don't know about this virus, what the players are risking by playing may not be revealed for months or years – and the other four Power 5 conferences wrong.
But does that matter anymore?
The Big Ten took the heat, from players, their families and from Midwestern football fans. Heck, even the President of the United States got involved. It caved. Changed course. Now only one major conference is not on-board for a fall start. It just happens to be the one in our neck of the woods. And the one that announced last week a testing breakthrough that seems to be at the crux of the Big Ten's about-face.
The conference's message recently has revolved around political hurdles. California and Oregon have guidelines in place that would seem to preclude starting now. Except both states have allowed professional teams – football and baseball in California, soccer in Oregon – to return to competition. Why would they stand in the way of a well-organized return for six professional-grade football programs?
If the CEOs still believe it's not appropriate to play just yet, and they feel their peers around the nation are wrong, that's fine. Step up and say it. Give reasons. Take the flames. Anything else would be irresponsible.
But if they feel enough has changed in the past month, then punch the darn accelerator and move forward. Lay out the case why it's feasible to begin. Announce a date. Put the onus on health officials in Oregon and California to say no. As Mr. Miyagi said, "Either you karate do 'yes' or karate do 'no.' You karate do 'guess so,' (get squished) just like grape."
With today's decision by the Big Ten, the Pac-12 is in danger of getting squished.
•••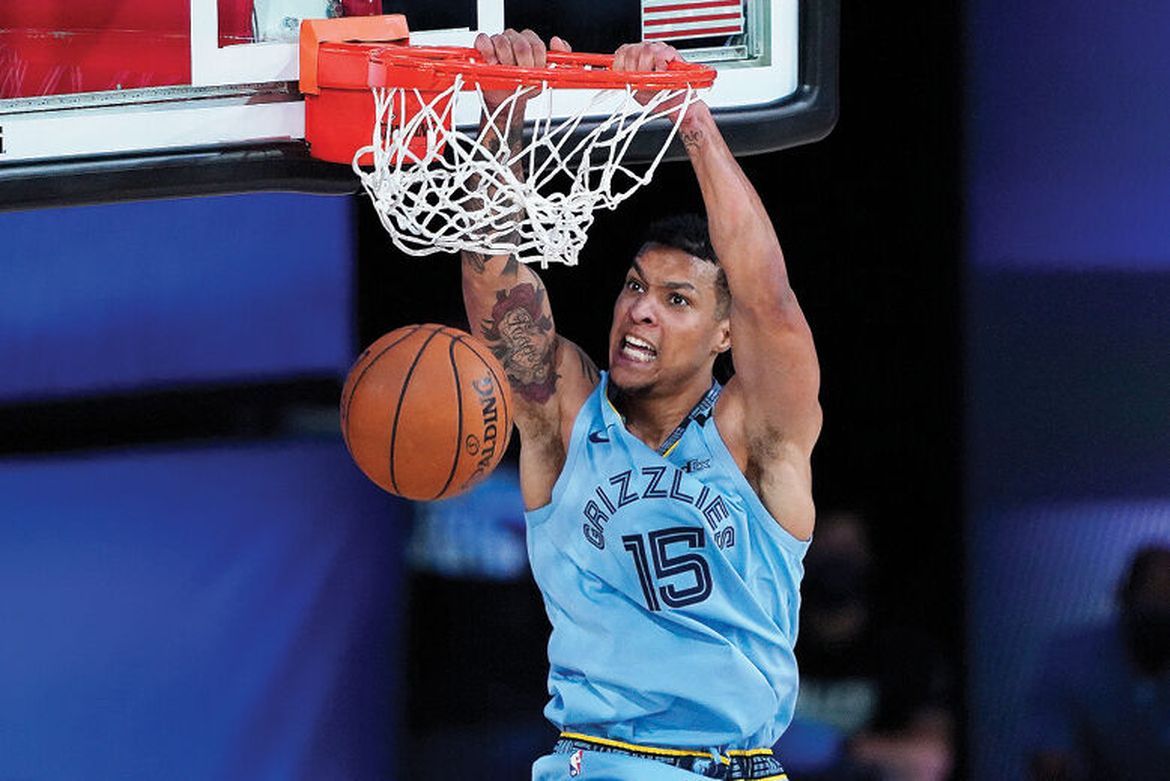 Gonzaga: There is big news for the Zags. Two alums, Brandon Clarke and Rui Hachimura, earned NBA All-Rookie honors. In fact, Clarke is the first GU player to be named to the first team. Jim Meehan has all the information. … Jim also has the news highly sought-after recruit Nathan Bittle, who grew up in Southern Oregon, will attend the University of Oregon. No surprise there. … We shared the news yesterday Orlando is being eyed as a college basketball hub. Jim adds more in this story. … Courtney Vandersloot has set an assist record in the WNBA, averaging 10 per game in the season. How she got there is interesting. … Elsewhere in the WCC, BYU received a commitment yesterday.
WSU: Around the Pac-12 and college sports, Oregon and Washington have similar talent this season. … Washington doesn't plan to cut sports. … Here's another look back at Oregon State's 2000 season. … An Arizona long snapper has earned a scholarship. … In basketball news, the NCAA is supposed to announce its big scheduling decision today.
Preps: We can pass along this tribute to former Mercer Island basketball coach Ed Pepple.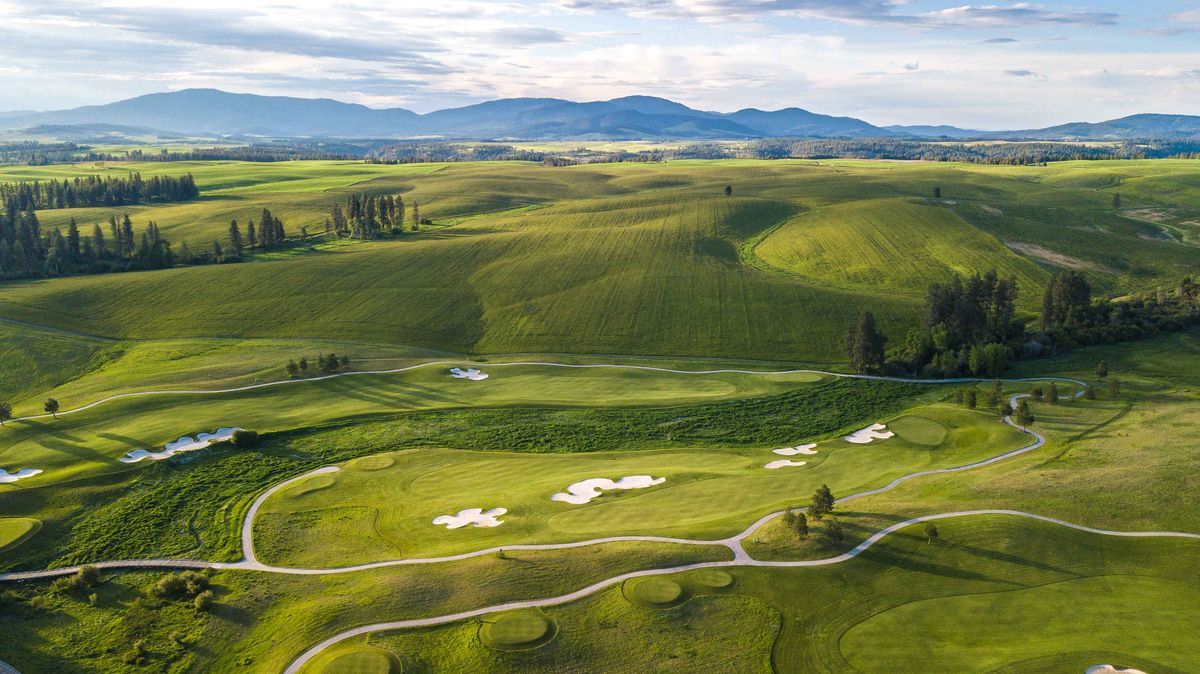 Golf: There isn't a lot to do athletically right now. Which means many folks are turning to the golf course as a way to play a sport and stay socially distanced. Jim's column this week looks at the numbers. 
Mariners: If the Big Ten had held off for a couple hours, we would have written today about the World Series (and the rest of baseball's playoffs) scheduled for something of a bubble. Larry Weir talked about that and more in his latest Press Box podcast. … The M's could have used a bubble yesterday. Over T-Mobile. The smoke in Seattle forced a postponement and a change of venue. … If the M's do this, it will be the franchise's biggest mistake ever. And, yes, I know about Jeff Clement. A month ago, OK. Not now. It's too late.
Seahawks: Chris Carson is going to get more carries. … Some things that happened Sunday were just blips. Others are long-term problems. … Russell Wilson had one reason for putting Breonna Taylor's name on his helmet.
•••       
• Honestly, if the Pac-12 announced it wasn't going to play football until it was 100 percent sure of its protocols, and that can't happen in 2020, I would respect the conference leadership more. It would be a tough decision. The easiest one would be to change course. And it might be the right one. But I doubt it. Until later …
Local journalism is essential.
Give directly to The Spokesman-Review's Northwest Passages community forums series -- which helps to offset the costs of several reporter and editor positions at the newspaper -- by using the easy options below. Gifts processed in this system are not tax deductible, but are predominately used to help meet the local financial requirements needed to receive national matching-grant funds.
Subscribe to the sports newsletter
Get the day's top sports headlines and breaking news delivered to your inbox by subscribing here.
---