News > Washington
State Sen. Mark Schoesler says he has experience to help state through tough times; opponent drops out
Sept. 16, 2020 Updated Thu., Oct. 8, 2020 at 12:22 a.m.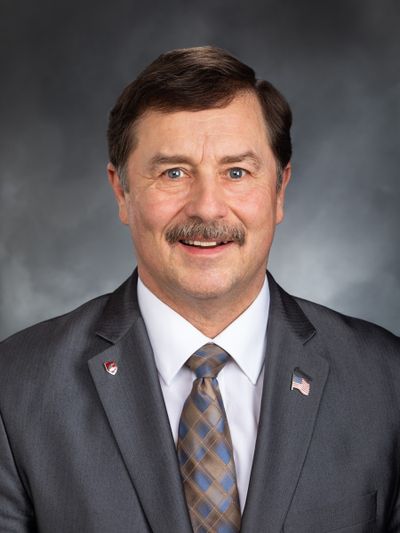 As pandemic closures continue to affect the state's economy, Republican Sen. Mark Schoesler said he feels his seasoned experiences as a political leader give him the necessary understanding to help lead the state through a financial crisis.
Schoesler, who is the Senate Minority Leader, said he hopes to address the effects of COVID-19 on the economy and education system and has experience in dealing with financial difficulties and working on a functioning state budget.
"I was there in 2011 when we had to roll up our sleeves and work together," he said referring to the financial crisis that year because of the stock market crash.
On the November ballot, he faces Democrat Jenn Goulet on the ballot, but after the August primary, she announced that she is no longer interested in the position.
In a statement Sept. 2, Goulet said the decision was not made lightly and wrote that her family would be moving to Georgia sometime this month.
She also expressed that going through three political campaigns has been hard on her children, so she decided to take a step back from politics.
Both parties need to work together to address the ailments the state and districts face, such as potential massive increases in unemployment insurance, Schoesler said. The state, he added, must stop making poor choices in spending .
If a business is losing money – whether a small business or large – and its receives a three-fold or six-fold increase in unemployment insurance premiums, it won't be able to pay it, he said. It might be worthwhile to look into using some federal coronavirus relief aid to help offset the cost of the unemployment insurance system, he said.
"We've shown … we can work together, we can get a lot of things done, or we can sit around with our heads in the sand and hope things get better," Schoesler said.
As the senator for the 9th Legislative District, which encompasses much of southeastern Washington, Schoesler represents multiple colleges and universities, including Washington State University. The last recession greatly affected the education system, he said, and state leaders need to consciously work to minimize that.
"We want to make sure that we don't go back to the bad old days of balancing the budget on the backs of the colleges and young people that are there," he said.
A proposed 10% increase in tuition could look minimal to state leaders but for a student it might mean that they're no longer able to stay in school or that they'll borrow themselves deeper into debt, Schoesler said.
Additionally, Schoesler said he wants to see projects he's been involved with finished, such as the passing lanes on state Route 26 that are critical for the "Coug nation" and residents of Whitman County.
Another project he'd like to see through to completion is the Odessa aquifer groundwater replacement project, which is not only important for municipal water in small towns throughout central Washington but for the state's economy as well, he said.
The Department of Ecology issued water rights, decades ago, that were not sustainable and resulted in the rapid depletion of the Odessa aquifer, he said. This affects every farmer in the region, where irrigated agriculture provides jobs, increases exports and contributes a lot to the state's economy, he added.
"We've made some headway on it but we need to do more," he said. " I understand the problems small towns have had with municipal water, the plight of irrigators and what irrigated agriculture brings to our economy."
Local journalism is essential.
Give directly to The Spokesman-Review's Northwest Passages community forums series -- which helps to offset the costs of several reporter and editor positions at the newspaper -- by using the easy options below. Gifts processed in this system are not tax deductible, but are predominately used to help meet the local financial requirements needed to receive national matching-grant funds.
Subscribe now to get breaking news alerts in your email inbox
Get breaking news delivered to your inbox as it happens.
---