News > Crime/Public Safety
Police: Man wanted for threatening to stab ex charged with attempted murder
Fri., Sept. 18, 2020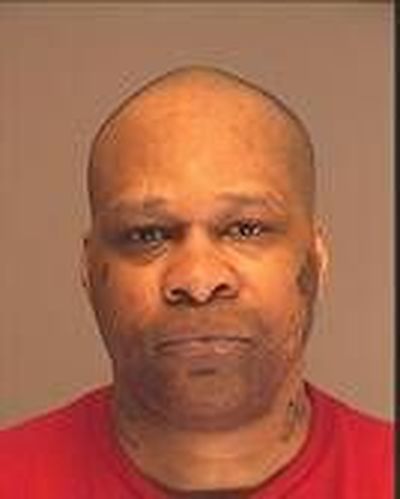 Police couldn't find James Ray House for weeks as his ex feared for her life.
He'd threatened to kill her in specific terms over text, saying he wanted to stab her and watch her bleed out, said Sgt. Jordan Ferguson, who heads the Spokane Police Department domestic violence unit.
The texts warranted a charge of felony harassment, Ferguson said, while police also wanted House, 54, for assault and cyberstalking. They just couldn't find his current address.
"She has been living in fear of him," Ferguson said of House.
He said it's hard to explain how wearing that fear can be. In a horror movie, he said, "the boogeyman is scary when he appears, but it is the anticipation that makes us hold our breath, while our hearts race."
"That's what these victims live with," Ferguson said. "Full, abject terror, waiting."
In the wee hours of Thursday, nearly a month after police asked the public to help locate him, House, 54, tried to "make good" on his threats, Ferguson said.
When officers responded to a call about House and possible domestic violence around 2 a.m., they didn't get an answer at the door. When they busted in, they found House on top of the victim.
House does not live at the woman's residence, but she woke up to find him in her home, Ferguson said. He threatened her with a knife for about an hour and physically assaulted her, officers said, leaving a laceration and puncture wounds on the woman's face.
Cases like House's show how important it is to believe women who fear for their lives, Annie Murphey, Executive Director of Spokane Domestic Violence Coalition, said outside the courtroom where House had his first appearance in the case Thursday.
Murphey pointed to the recent murder of Mary Schaffer as an example of how domestic violence can escalate. She also pointed to a case in August, when Calvin Stephens, who allegedly choked the mother of his children, was released from jail on his own recognizance without a no-contact order.
"We need to take threats seriously," she said. "People are telling us they fear for their lives and we need to believe them."
House was booked into jail on suspicion of the three outstanding charges, plus first-degree burglary, first-degree kidnapping, first-degree rape, second-degree assault and first-degree attempted murder.
During his appearance in court Thursday, House shook his head as the judge read his charges.
House is being held on a $500,000 bond and has signed a no-contact order. He also signed an order to surrender firearms, rather than a document stating he had no firearms, despite it being illegal for him to own guns as a convicted felon.
House has five felony convictions for robbery, assault, harassment and residential burglary. He has seven misdemeanor convictions, including four counts of assault and two counts of violation of a no-contact order.
Local journalism is essential.
Give directly to The Spokesman-Review's Northwest Passages community forums series -- which helps to offset the costs of several reporter and editor positions at the newspaper -- by using the easy options below. Gifts processed in this system are not tax deductible, but are predominately used to help meet the local financial requirements needed to receive national matching-grant funds.
Subscribe now to get breaking news alerts in your email inbox
Get breaking news delivered to your inbox as it happens.
---