On this date 25 years ago, the feature film "Showgirls" was inflicted upon the American moviegoing audience. It was a truly wretched film containing a wretched plot and wretched performances all around. But was it the all-time worst film ever made? Perhaps. Perhaps not ...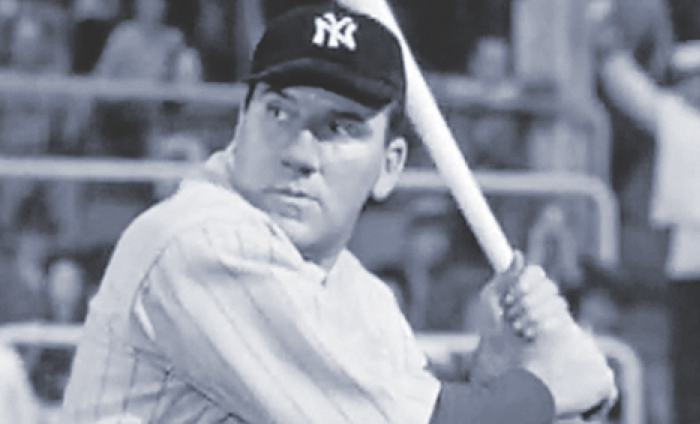 Stars: William Bendix, Claire Trevor and Charles Bickford
This attempt at a biopic goes off the rails with an overly sappy script, oversentimental acting and direction, and a star who clearly doesn't know his way around a baseball bat.
---
PLAN 9 FROM OUTER SPACE

1959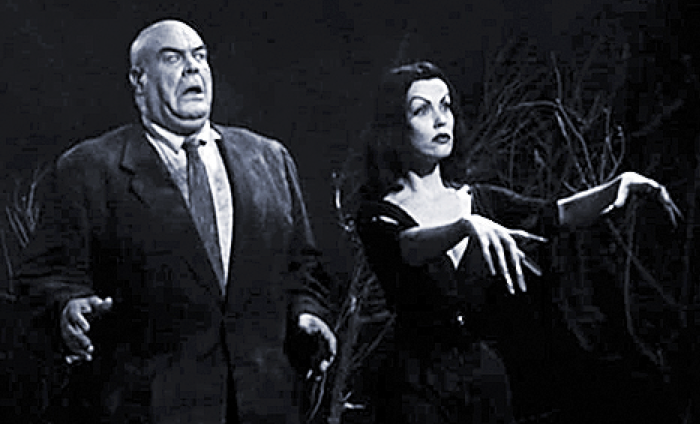 Stars: Gregory Walcott, Bela Lugosi, Maila Nurmi, Tor Johnson, Lyle Talbot and directed by Ed Wood
Aliens plot to raise the dead on Earth. Perhaps they might have tried to raise Wood's infamously poor production values instead.
---
SANTA CLAUS CONQUERS THE MARTIANS

1964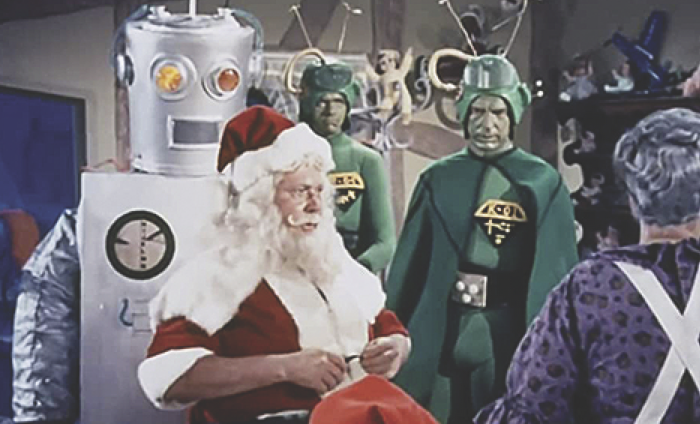 Stars: John Call, Leonard Hicks, Vincent Beck and Bill McCutcheon
Martians kidnap Santa so someone can bring toys to their kids at Christmas. The low budget and poor acting make this comedy funnier than it ought to be.
---
THEY SAVED HITLER'S BRAIN

1968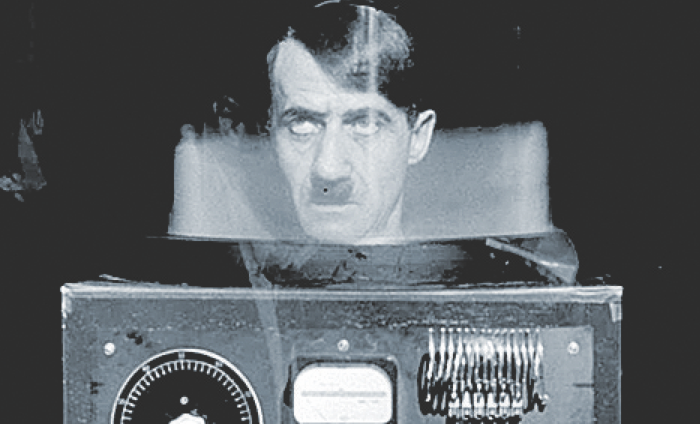 Stars: Walter Stocker, Audrey Caire, Carlos Rivas, John Holland and Bill Freed
This was a 1963 film that was rereleased in 1968 with additional footage ... shot by UCLA film students. Which tells you a little about the production values here.
---
MYRA BRECKINRIDGE

1970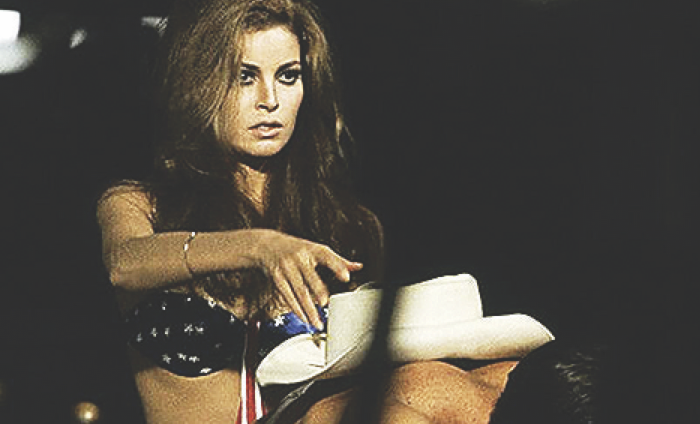 Stars: Raquel Welch, Rex Reed, Mae West and John Huston
This gender-bending story of sex change and Hollywood intrigue was based on a witty book by Gore Vidal. The movie took out Vidal's social commentary and wit and kept the sex.
---
CALIGULA

1979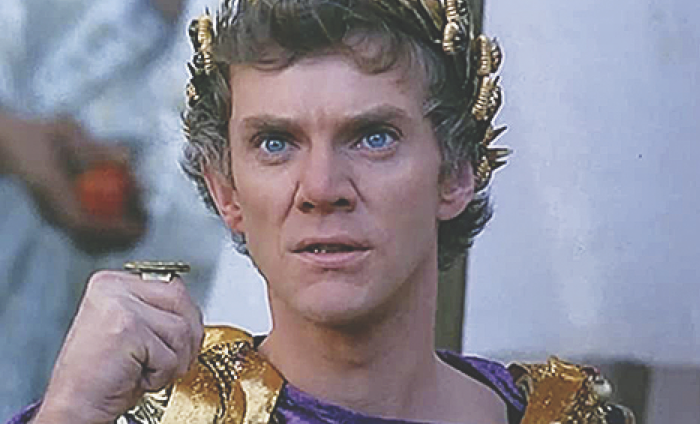 Stars: Malcolm McDowell, Teresa Ann Savoy, Helen Mirren, Peter O'Toole and John Gielgud
There is, perhaps, a time and a place for hard-core pornography. This dramatization of the perverted excesses of a perverse Roman Caesar was not that time.
---
HEAVEN'S GATE

1980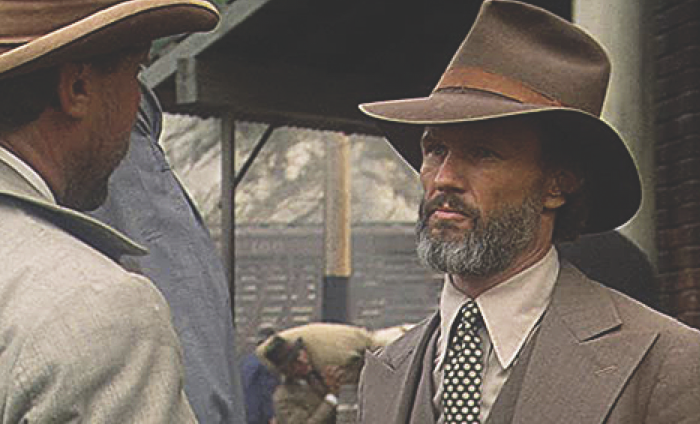 Stars: Kris Kristofferson, Christopher Walken, John Hurt, Sam Waterson and directed and written by Michael Cimino
Rich landowners in 1890s Wyoming resist an influx of immigrant farmers. Cimino actually bankrupted United Artists with his overspending.
---
TARZAN THE APE MAN

1981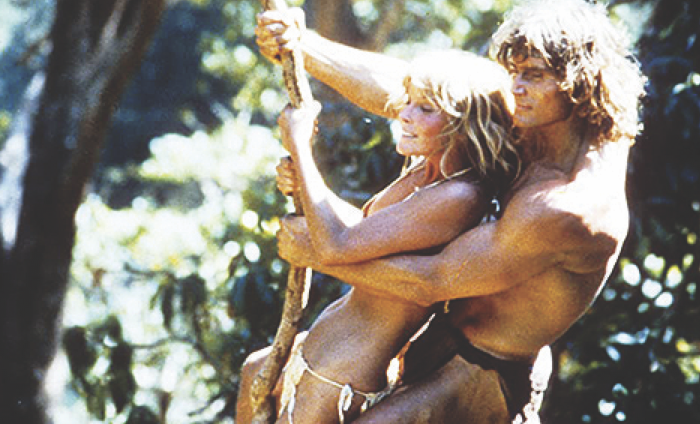 Stars: Bo Derek, Miles O'Keeffe and Richard Harris and directed by John Derek
Yet another remake of the Tarzan legend seemed to have one main purpose: To remove all Bo Derek's clothes, in the wake of her sudden fame after her appearance in the 1979 comedy "10."
---
STAYING ALIVE

1983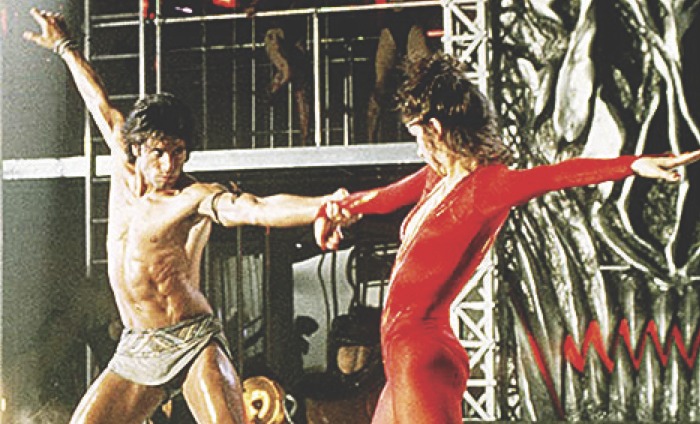 Stars: John Travolta and Cynthia Rhodes and directed by Sylvester Stallone
Tony Manero from "Saturday Night Fever" moves his dancing skills from the disco to Broadway. Travolta struts and preens through the entire film. Perhaps audiences should have strutted instead.
---
HOWARD THE DUCK

1986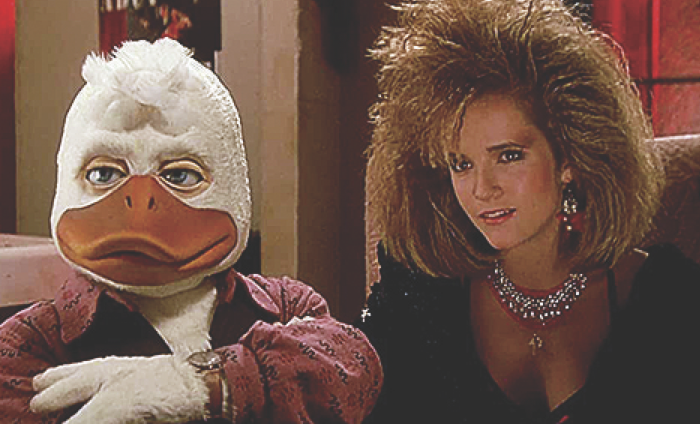 Stars: Lea Thompson, Jeffrey Jones and Tim Robbins
A talking duck from a duck planet is transported to Earth. George Lucas helped bring this picture to life, proving that just because you create "Star Wars" doesn't mean you win every time.
---
ISHTAR

1987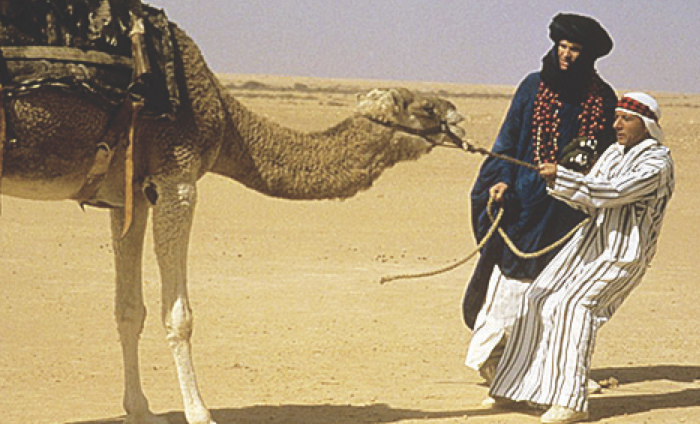 Stars: Dustin Hoffman and Warren Beatty — Beatty also produced the film.
Terrible lounge singers go on a tour of Morocco, where they find themselves in the middle of a CIA operation. The singers are indeed terrible. But not quite as terrible as the film.
---
JAWS: THE REVENGE

1987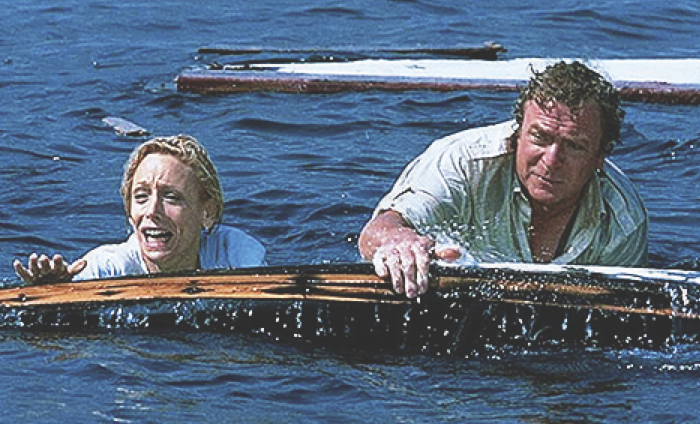 Stars: Lorraine Gary, Michael Caine and Lance Guest
Sheriff Brody's wife realizes a great white shark is out to kill her and her whole family. This was the fourth in the Jaws movie series, which really should have ended after the first one.
---
SUPERMAN IV: THE QUEST FOR PEACE

1987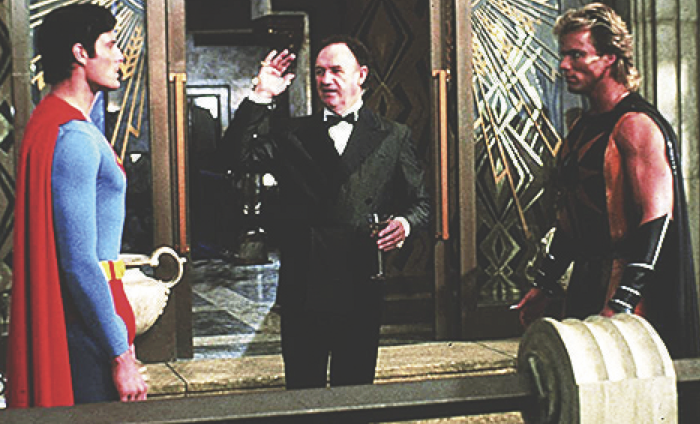 Stars: Christopher Reeve, Gene Hackman, Mariel Hemingway, Jon Cryer, Mark Pillow
Lex Luthor creates a "nuclear man" who tries to destroy Superman. He fails, of course, but this movie was so bad it destroyed the Superman movie franchise.
---
SHOWGIRLS

1995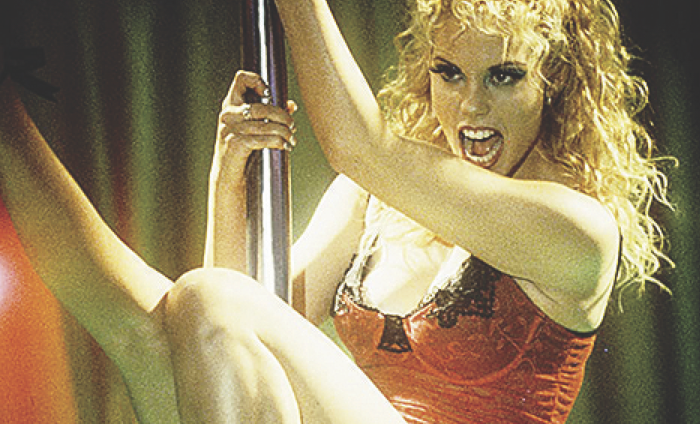 Stars: Elizabeth Berkley, Gina Gershon, Kyle MacLachlan and Gina Ravera
A Vegas stripper longs to be a glamorous showgirl. This film was meant to be an erotic drama but the performances were so bad that it detracts viewers from both the drama and the eroticism.
---
BATMAN & ROBIN

1997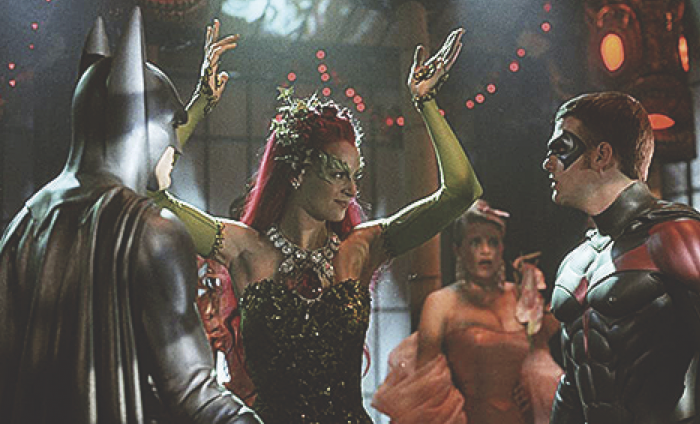 Stars: George Clooney, Chris O'Donnell, Arnold Schwarzenegger, Uma Thurman and Alicia Silverstone
Batman, Robin and Batgirl take on Mr. Freeze, Poison Ivy and evil costume designers who've added things like codpieces and nipples to their outfits.
---
BATTLEFIELD EARTH

2000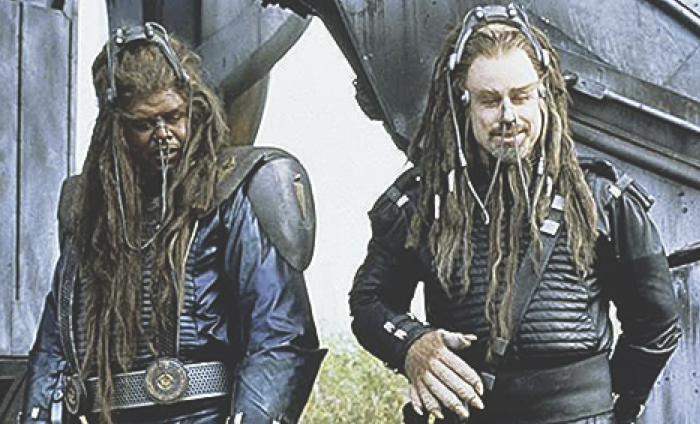 Stars: John Travolta, Barry Pepper and Forest Whitaker
Aliens have enslaved mankind but humans organize a rebellion. You know who should have organized a rebellion? The actors who somehow got talked into appearing in this debacle.
---
THE ADVENTURES OF PLUTO NASH

2002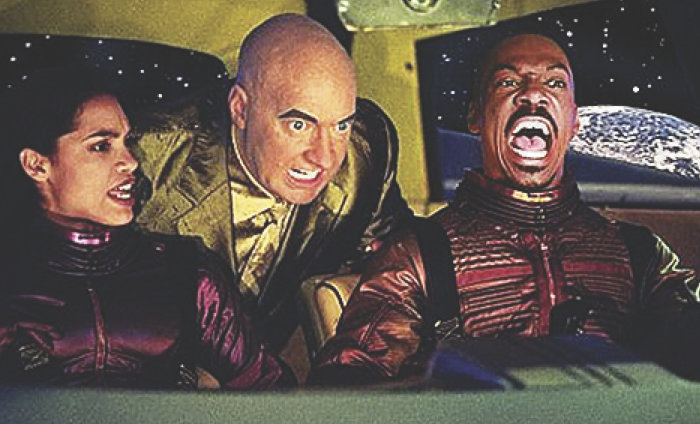 Stars: Eddie Murphy, Randy Quaid, Rosario Dawson and Jay Mohr
A man who owns a nightclub on the moon struggles to keep it out of the hands of the mafia. This film reportedly lost $92.9 million worldwide.
---
GIGLI

2003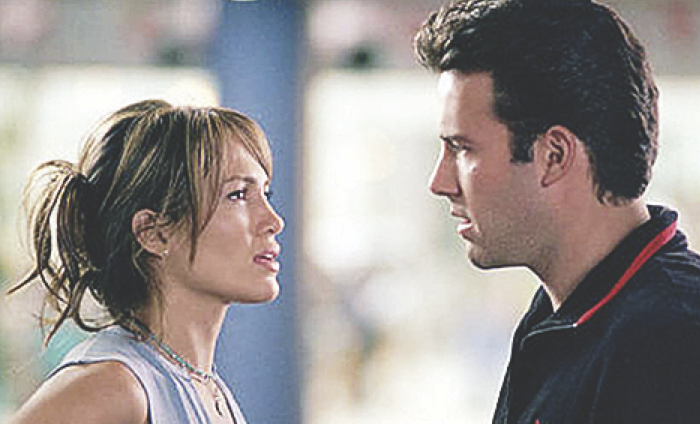 Stars: Ben Affleck and Jennifer Lopez
The mob sends a woman to keep an eye on a newbie mobster out on his first assignment. Became the first film to win five Golden Raspberry Awards: Worst Picture, Worst Actor, Worst Actress, Worst Director and Worst Screenplay.
---
CATWOMAN

2004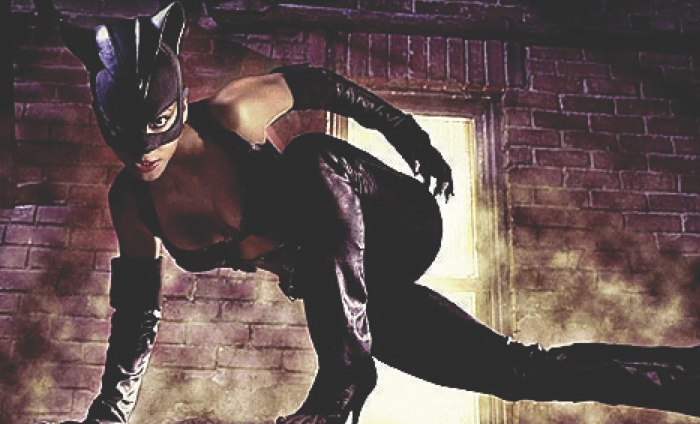 Stars: Halle Berry, Benjamin Bratt and Sharon Stone
A meek woman mysteriously receives the reflexes and speed of a cat. While Berry is a talented actor, she sure didn't show it in this film. Roger Ebert would complain the film was more about Berry's costume.
---
CATS

2019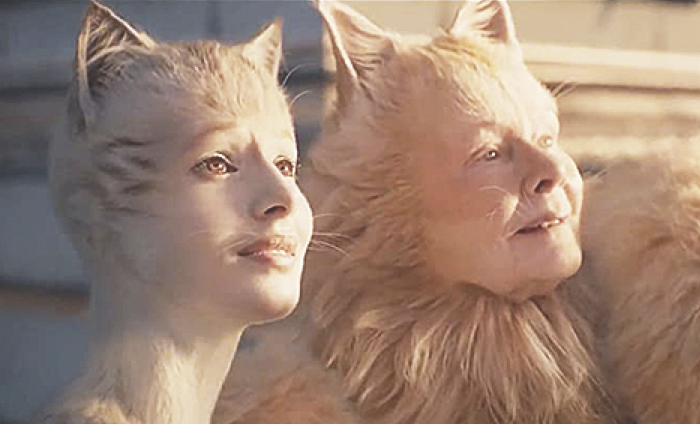 Stars: Francesca Hayward, Judi Dench, Idris Elba, Jennifer Hudson and James Corden
This remake of the famed 1981 stage musical was derailed by allowing visuals to overshadow the singing and the storyline. The overuse of computer-generated effects caused audiences to burst into laughter.