YWCA Women of Achievement award honoree Bonnie Bush devoted career to juvenile justice system reforms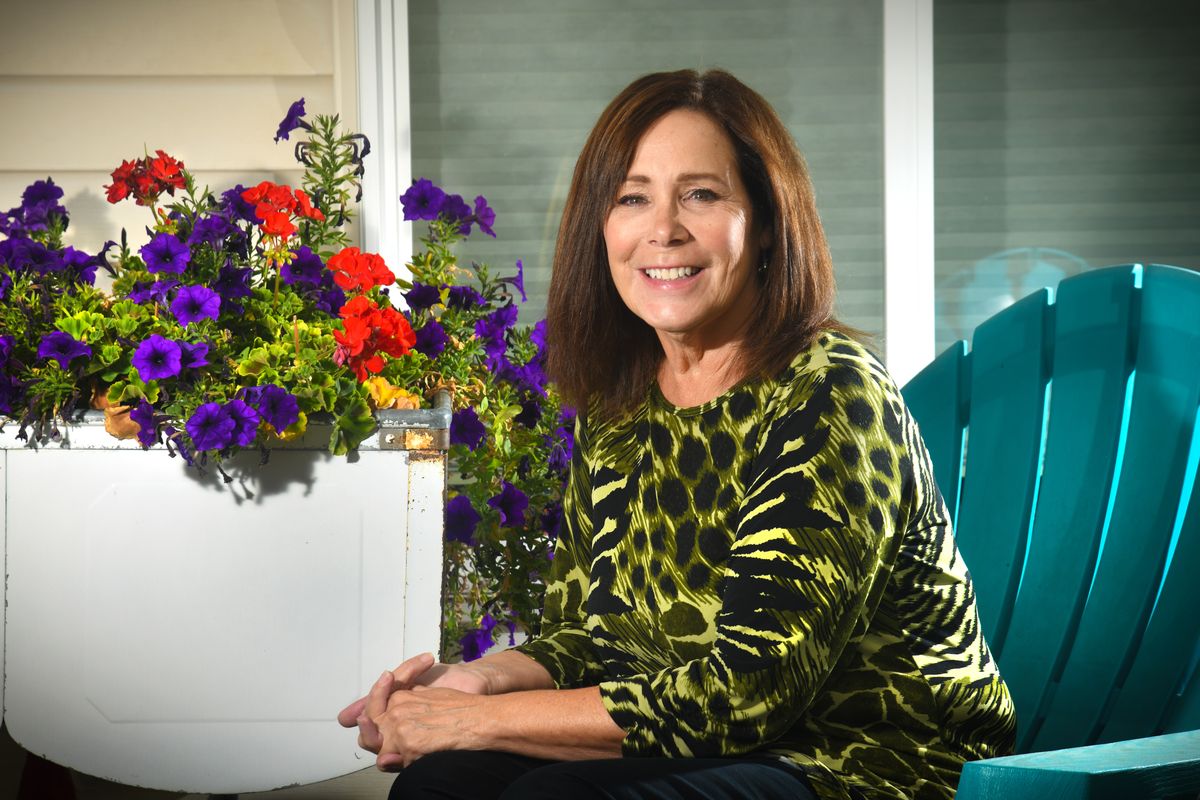 Bonnie Bush's decades of work to modernize the juvenile justice system and make it more equitable has earned her the YWCA Women of Achievement Community Enhancement Award.
The annual Women of Achievement are typically honored during a fundraising luncheon, but this year there will be a virtual celebration on Oct. 1. The virtual event is free, but people can purchase a take-home meal from Masselow's Steakhouse and other Northern Quest Resort & Casino Restaurants for $125. Registration information is available at ywcaspokane.org.
Bush's 39-year career was as busy as it was long. She worked to promote community alternatives to juvenile incarceration. She brought diversity and implicit bias training to her staff. She helped create community truancy boards, which are now in use across the state, so students who missed school wouldn't enter the criminal justice system.
Bush grew up in Bonners Ferry and earned a bachelor's degree in criminal justice from Eastern Washington University in the late 1970s.
She then was hired as a corrections officer in the Spokane County juvenile court because she wanted a stimulating career as well as for another, more practical reason.
"I wanted to be paid as well as a man," she said. "Back in those days, women didn't get paid as much as a man."
As soon as she walked in the door on her first day on the job, Bush knew she was where she wanted to be.
"I really enjoyed working with the kids and their families," she said.
Over the years, many people have asked her why she didn't just become a teacher if she wanted to have an impact on kids' lives, Bush said.
"These kids needed extra care," she said.
In the mid-1990s, she earned a master's degree in criminal justice from Washington State University, and around that time she left the juvenile court to become the custody manager at Geiger Corrections Center for four years.
"It was important to me that I left," she said of the move from juvenile court. "It really opened my eyes to how things need to be different."
While she was at Geiger, she would sometimes run into men she had seen in the juvenile jail. Many had fathers and/or children in the system as well.
"This is generational," she said. "I knew I wanted to return to the court."
She served as the regional administrator of juvenile parole in Region 1 (Eastern Washington) for five years. That's when she started to question whether what the juvenile court system was doing was working and began working on reform efforts.
Bush was selected to be the first female director of the Spokane County Juvenile Court in 2004. One of her first reform efforts was to launch the Juvenile Detention Alternative Initiative, which focused on community alternatives to detention.
"You don't have to lock them up to hold them accountable, necessarily," she said.
In 2008, Bush received a grant that enabled her to work with the West Valley School District in creating community truancy boards. The goal was to keep at-risk kids from entering the criminal justice system in the first place.
In 2015, she got a grant that allowed her to participate in two Georgetown University Capstone Projects. The first, organized in partnership with the Spokane Police Department, Spokane Public Schools and child welfare services, was called Project READY (Reducing Exclusionary Actions and Disparities for Youth). The goal was to reduce school reliance on expulsions and suspensions and address the inequitable treatment of minority students.
The second Capstone Project, in 2017, included elements from the Center for Children and Youth Justice Protocol for Safe and Affirming Care for LGBTQ youth.
"That was a lot of work in 14 years," she said.
Bush retired in 2018, partly because she wanted to spend more time with her grandchildren. It was also just time to step back, Bush said.
"This is continual work, and it's hard work," she said. "I just felt it was a good time for me to step aside so the younger generation could step up."
She looks back on her work with kids with appreciation.
"It was always inspiring," she said. "If you're going to work with kids, you've got to be inspired by them. You've got to understand where they're coming from."
She also remembers hearing from several men, some of her former "clients" in juvenile court, who called to congratulate her after she was named director of the juvenile court. All were doing well, she said.
"When you work with kids, you have to know you might be the one who makes a difference," she said. "You're not there to be critical. You're not there to pass judgment."
But most of all, she relishes the fact that she could impact the system and make it better.
"I was in a position where I truly could lead," she said. "I think that was probably the most rewarding."
She said she was surprised to learn that she had won a Women of Achievement award, but is proud to be included in such an accomplished group of women.
"I was shocked, because I'd been retired for nearly two years," she said. "I was very humbled and honored by it."
---