Sports
A Grip on Sports: The Pac-12's decision to resume sports in November kicks off a busy September weekend
Fri., Sept. 25, 2020 A GRIP ON SPORTS • We could fill this entire space this Friday morning with links to stories about the Pac-12 Conference's decisions from yesterday. But we won't. Just most of it. After all, we have to look forward. There are other things happening this weekend.
•••••••
• By now, if you are a West Coast sports fan (and I have to assume most of you are) you know the Pac-12 will start football games the weekend of Nov. 7. And that the conference has decided to join the rest of the NCAA world in starting basketball games Nov. 25, instead of waiting until the new year, as had been the plan. If not, then pull the rock back over yourself and we'll wake you in January.
Are they right decisions? Well, we envision a few issues.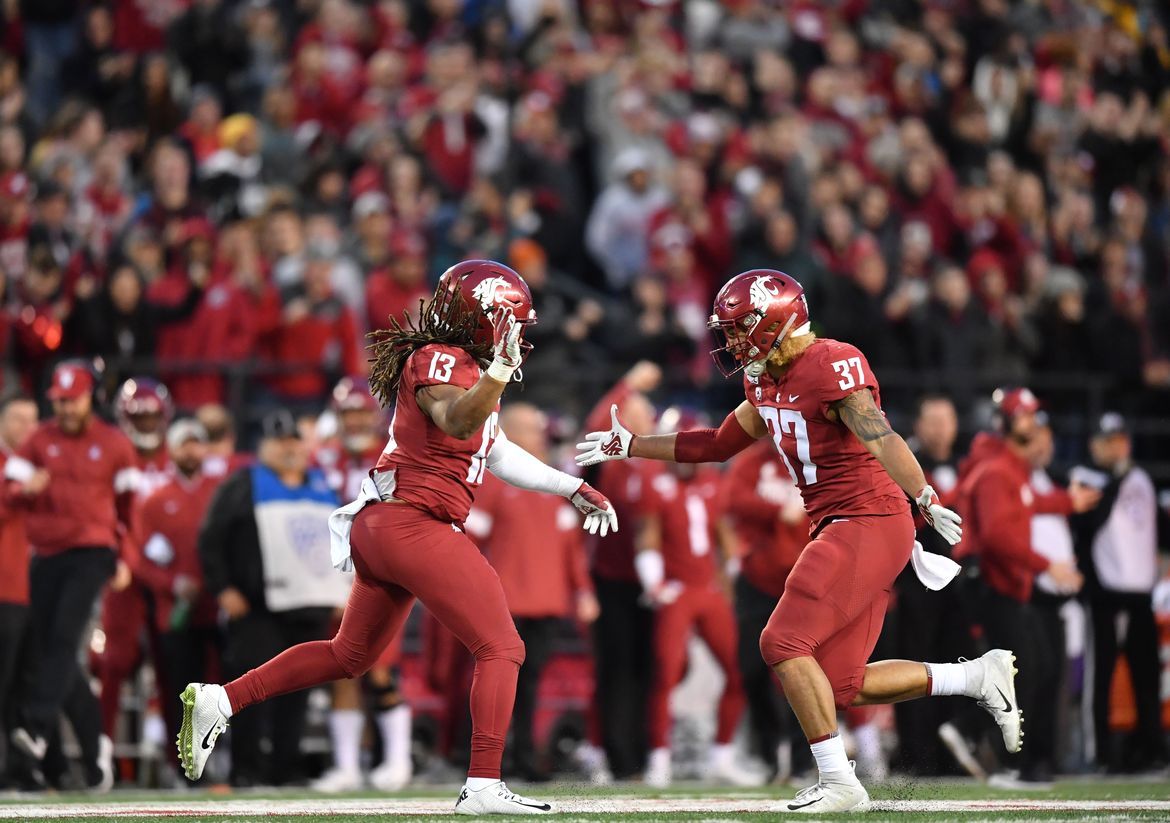 – Seven games in seven weeks. That seems ambitious. There have been almost two dozen college football game postponed already. What makes the Pac-12 feel it can do better? Well, testing. Constant testing. As in every single day and, maybe, twice on Friday. It's worked, so far, for the NFL, but NFL players are full-time employees who don't live, in most cases, among 10,000 of their closest friends. COVID-19 cases aren't going to go away. The flu is coming. (By the way, get a flu shot.) If the Pac-12 gets to Dec. 19 without losing a game or two, they deserve a Nobel Prize. Or at least its NCAA equivalent.
– Remember, this is not about money. ……… Excuse me, I had to stop there because I was laughing too hard. One of the college presidents actually said that on the conference's media call last night. Said money wasn't even discussed.
I actually believe that last sentence. Mainly because the financial ramifications of not playing were so well understood it didn't have to be. But money is at the root of all these discussions. Always is.
It's not about filling in budgetary holes. It's about making sure the holes don't get any larger. Most schools have budgeted at least some TV income from a football season. It had to be available. Some may have even expected some income from attendance. That's out. So there may have to be some adjustments made.
But the dollars have to be flowing or it will take decades, instead of years, for the conference's athletic departments to rebound.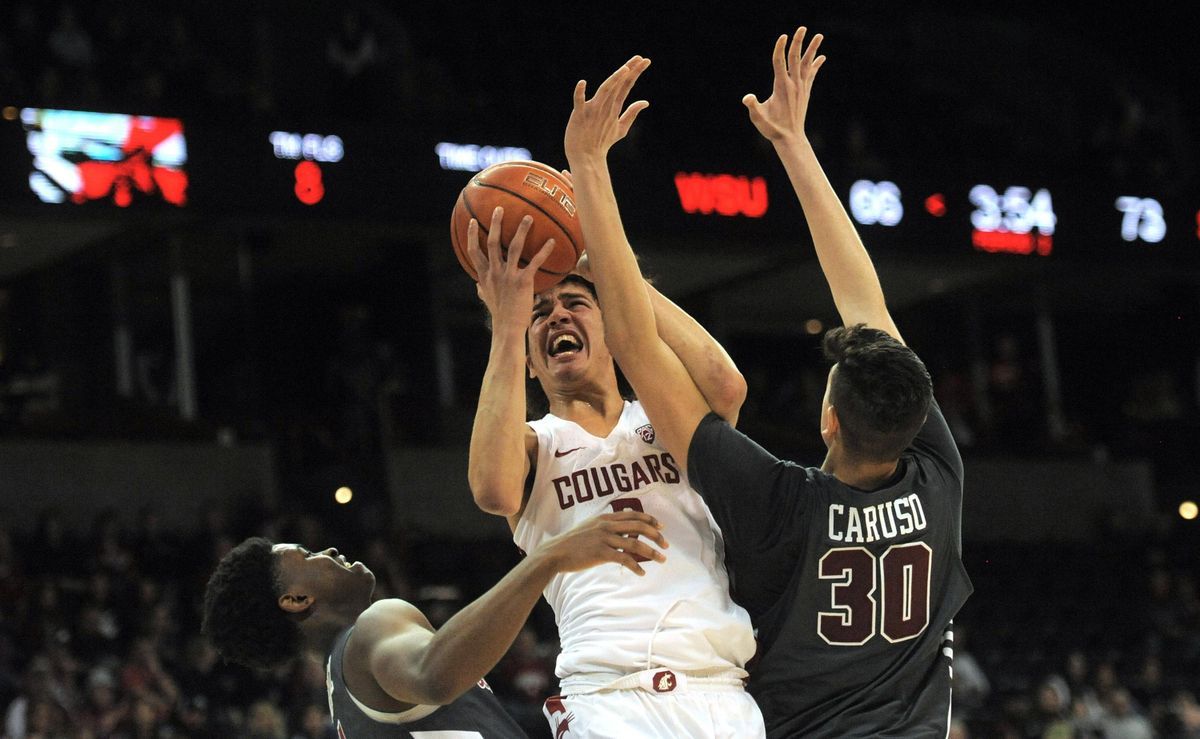 – Have you ever tried to put together a jigsaw puzzle blindfolded? Me neither. But that may be the only analogous situation to what's happening in college basketball programs right now. With the Pac-12 back in the picture, nonconference schedules will have to be pieced back together, with parameters never seen before.
Can your opponent match your testing? Is it worth it to have a big-name team at home without fans? How many tough games do you need before conference and when? Every one of the more than 330 Division I basketball teams have to put a schedule together on the fly, taking a few weeks to do what usually takes months. And they have to do it while dealing with multi-game event sponsors, people they want to stay friendly with when normalcy sneaks back in the gym.
Speaking of awards, there should be one for whomever puts together the perfect schedule.
• All that is for down the road. What's happening this weekend? Well, baseball's last hurrah, for one thing. If, of course, your team is in the rare group that didn't make the playoffs.
Surprisingly, the Mariners are part of that exclusive club. (That's satire, if you didn't notice.) Yes, the M's were eliminated last night – when they were not playing. So, if you want to watch them again in 2020, you better catch one of their four games in Oakland.
Might as well do it tonight, because Saturday is the first day of college football season. We jest, sort of. After all, the SEC schools won't think of it as a joke. The conference's schools kick off for the first time tomorrow, which means the big boys have retaken the field, so everyone else can sit and watch.
There are 15 games on the TV schedule in Spokane, including eight that feature ranked teams.
But there may only be one everyone around here will circle. It starts at 12:30 p.m. on CBS. Mississippi State at sixth-ranked LSU. Yep, Mike Leach's debut. It may not be pretty. For those of you who don't remember, neither was Leach's debut at WSU. His Cougars traveled to BYU and were manhandled 30-6. We'll find out if he can do better with the Bulldogs.
Sunday is for the NFL, of course, with the best game of the day either in Seattle, with Dallas in town, or in New Orleans, as Green Bay visits. Those are the final two games of the day, so you can sit down at 1:25 and watch until you head off to bed.
The Stanley Cup Finals may be over by then, as Tampa Bay, holding a 2-1 lead, and Dallas play back-to-back, starting tonight. And we may know who the NBA Finals participants as well, with Miami, up 3-1, and the Lakers, also up 3-1, trying to close out the conference finals on tonight and Saturday night, respectively.
Finally, if you really have a hankering for some clay court tennis, that's available as well. The last Grand Slam event of this weird year begins Sunday.
•••
WSU: The expected decision concerning football didn't catch Theo Lawson by surprise. He has a nuts-and-bolts story as well as the five most interesting things Nick Rolovich said last night on his radio show. … Around the Pac-12 and college sports, we can pass along overview pieces on the conference's decision, both regionally and nationally. And there are reactions from everywhere in the conference, including Washington, which probably won't get two of its better player back despite the move ahead. … Oregon expects to compete for the conference title despite losing its best player. … Oregon State may have its best defender in the fold. The Beavers have been following some strict protocols. … The conference is back, but when will Colorado be able to practice. Boulder County put new restrictions in place yesterday after a spike in virus cases. … No one in Utah expects smooth sailing this season. Just down the road at BYU, one player has the virus and has gotten really sick. … Playing this fall will test the players' resilience everywhere, including Arizona. … UCLA's players say they will be ready despite all the restrictions that just came down recently. … USC expects to win this year. … In basketball news, Arizona's schedule has more interest in Tucson than anything that happens with the football team. … Arizona State will feature two of the nation's best freshmen. … Finally, the Pac-12 Networks never really had a chance.
Preps: There is football tonight, just not as many games as one might have thought. The Lakeland/Post Falls game has been canceled after a coronavirus outbreak in the Lakeland schools. Dave Nichols has more on that as well as a preview of the games that will be played. … Dave and Larry Weir spoke yesterday for the latest Press Box podcast.
Indians: Wednesday night Dave hosted a webinar which featured Spokane Tribe of Indians chairwoman Carol Evans and Indians' senior vice president Otto Klein. They discussed race, culture and sports marketing.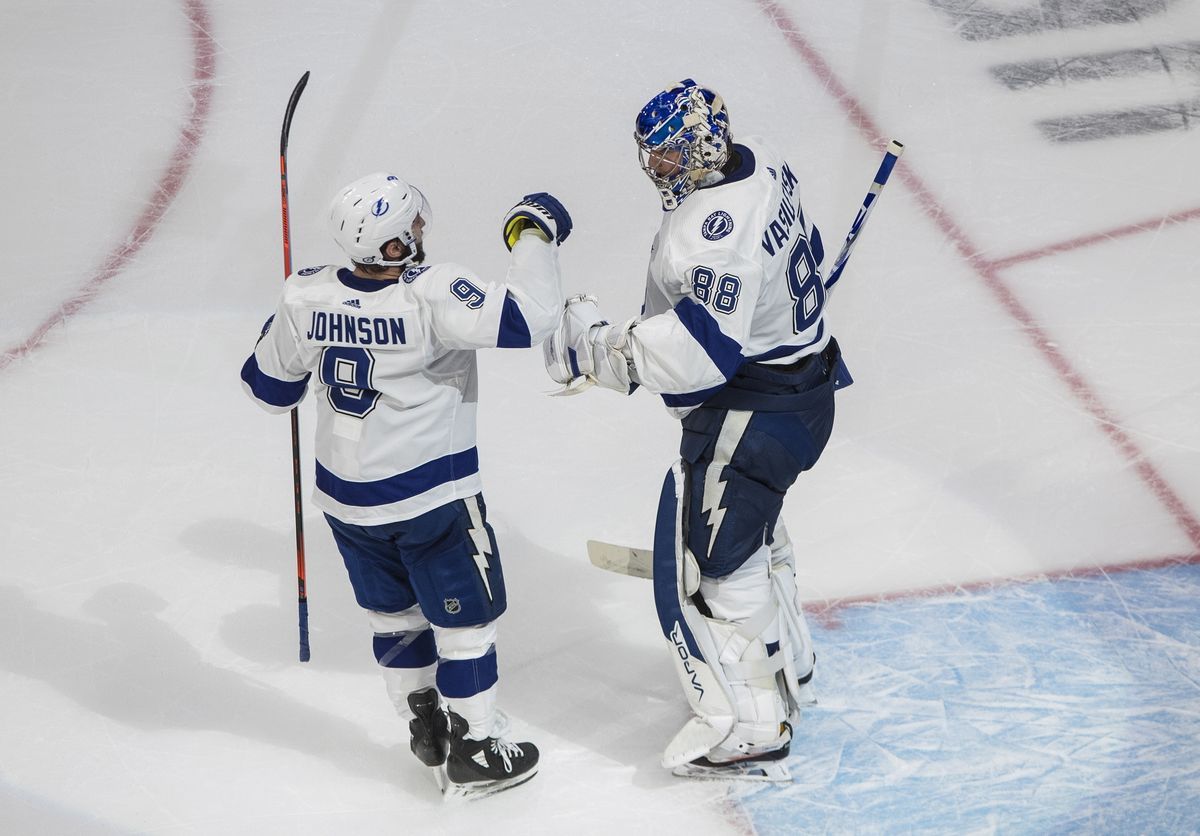 Chiefs: If Tampa Bay can finish out its Stanley Cup quest, then Tyler Johnson will discover a lot of long-lost friends. That seems to happen when a hockey player gets to travel with the Cup for a couple days. Dan Thompson talked with three players with strong connections to Johnson about the NHL star's continuing impact on the Spokane hockey community.
Mariners: Have the M's expectations for next season changed? … Scott Servais expects his players to vote.
Seahawks: Seattle knows what to expect from Dallas. … The Cowboys can throw the ball around. The Hawks' pass defense has been a bit porous. … A couple of Seattle players, including Jamal Adams, have some special motivation this week. … A defensive lineman is reportedly going to visit. … Just because the season has started doesn't mean the Seahawks aren't following what's happening in the nation concerning racial issues.
Storm: The second win in the best-of-five WNBA semifinal against Minnesota for Seattle was much easier. But the star was the same.
•••       
• So who will WSU play in its one crossover game with the South? I'm guessing USC in Los Angeles. It wouldn't surprise me if the game is Oct. 31. Halloween night in the Coliseum. Seems about right. Until later …
Local journalism is essential.
Give directly to The Spokesman-Review's Northwest Passages community forums series -- which helps to offset the costs of several reporter and editor positions at the newspaper -- by using the easy options below. Gifts processed in this system are not tax deductible, but are predominately used to help meet the local financial requirements needed to receive national matching-grant funds.
Subscribe to the sports newsletter
Get the day's top sports headlines and breaking news delivered to your inbox by subscribing here.
---