Hillyard's Fred Shiosaki, WWII veteran, accomplished fly fisherman and pioneer in air pollution control, dies at 96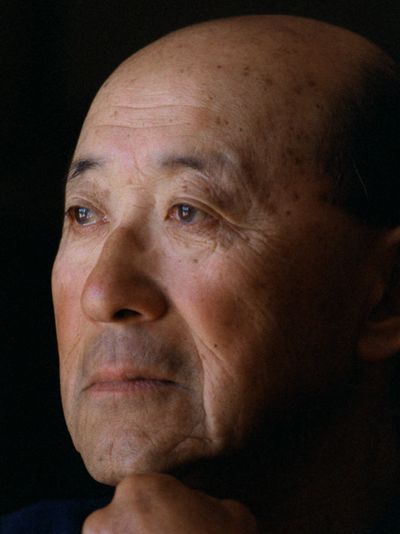 Fred Shiosaki took out some war photos to show his friend George Orr one evening after work.
In the frames were the men of the 442nd Infantry Regiment of the United States Army, a band of Japanese-American volunteer soldiers whose motto was "Go For Broke."
"He would name all these guys. He knew if they were still alive," Orr recalled. "It was a huge part of his life, and it was in his hallway."
Fred Shiosaki, a graduate of Rogers High School who helped liberate the "Lost Battalion" during World War II and spearheaded early environmental efforts in Spokane, died Saturday. He was 96.
The son of the immigrant owners of the Hillyard Laundry, Fred Shiosaki found himself part of a targeted minority group when war arrived in the United States in December 1941. He told the researchers of Densho, an oral history project researching Japanese-American internment during the war, that as a member of the Rogers High School photography club, his camera was confiscated over fears he was sending information overseas.
When he borrowed a friend's camera to take pictures for the high school's yearbook, a G-Man showed up.
"I get a call in one of the classes to report to the principal's office," Shiosaki told interviewers in 2003. "And there was this guy in a suit and tie, and he said, 'You were seen taking pictures of the school. What are you doing?' "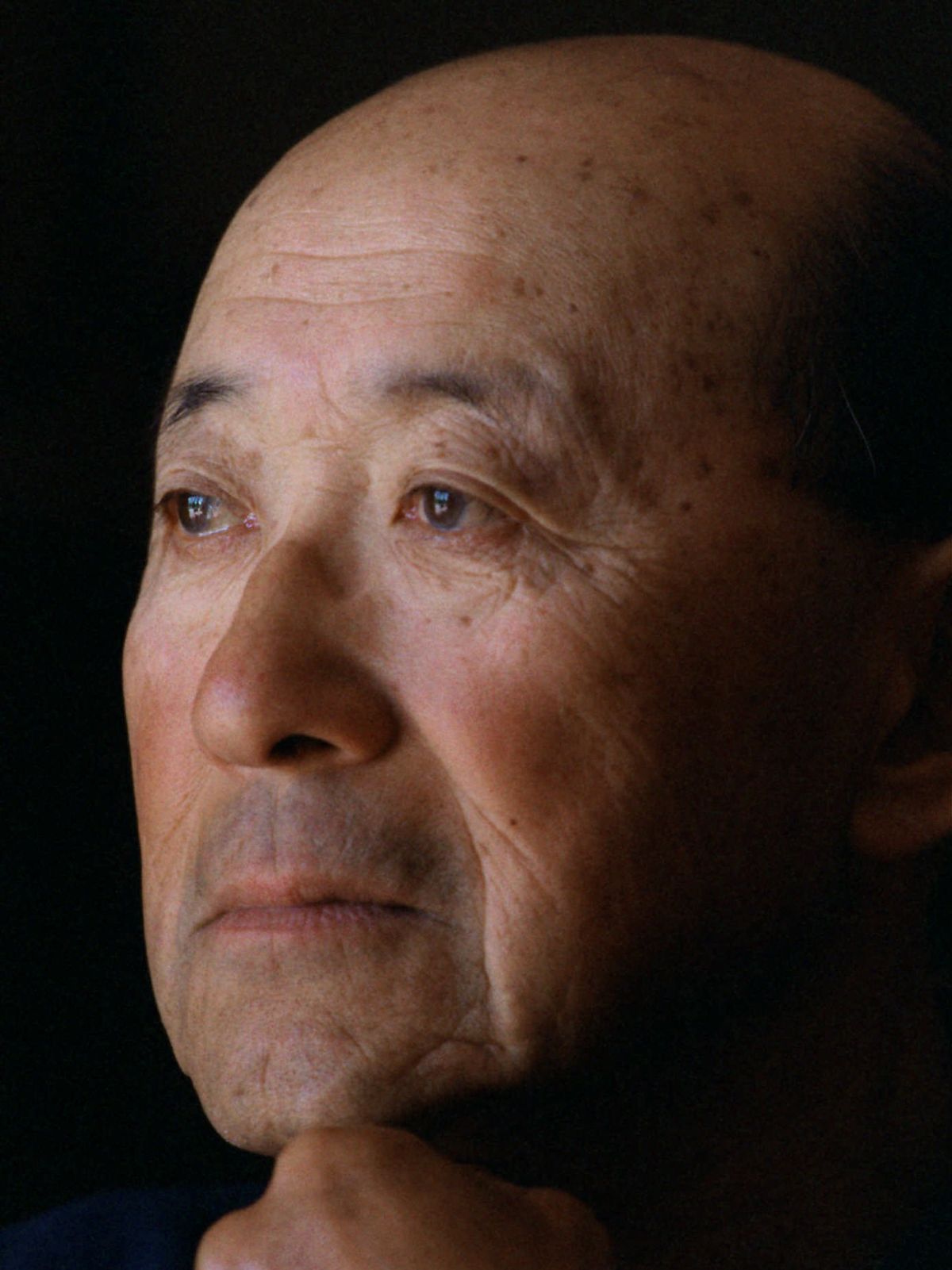 The man was from the FBI, and Shiosaki stopped taking pictures.
Despite initially being turned down for military service during the war because of his heritage, Shiosaki signed up to serve with the 442nd in 1943, when he was a student at Gonzaga University. The regiment had been established by President Franklin Roosevelt to provide an opportunity for Japanese-Americans to aid the Allied cause.
That's how Shiosaki became a member of "K" Company, trying to breach the German line near the town of Biffontaine in October 1944 and rescue 211 soldiers, primarily Texans, who had been caught behind enemy lines for three days following a particularly hasty offensive.
Shiosaki's company included 186 men. He was one of only seventeen to survive the five-day rescue operation.
"I see it as a turning point as far as the 442nd was concerned," Shiosaki said in 2003. "We were already an outstanding, combat unit, and were able to kick butt as far as the Germans were concerned. But in this particular battle, as I see it, we were Americans rescuing Americans."
Shiosaki married Lily Nakai in 1955. The couple had two children, Michael and Nancy. Michael Shiosaki said his father didn't talk much about the war during his childhood, until a trip the married couple took to Hawaii in 1980, where Fred Shiosaki reconnected with some of his fellow soldiers.
"After that time he first started to talk about the war," Michael Shiosaki said of his father. "That was the big change, and it was a wonderful thing to finally hear about this."
Fred Shiosaki told others about his time in the Army. In addition to the oral historians, he told his story to the Washington Secretary of State's Office as part of its World War II history project. Fred Shiosaki would also share remembrances with friends, often at the end of a fly-fishing rod.
"I never pressed Fred, but I would start talking to him about different things," said Bob Anderson, a fellow member of the Inland Empire Fly Fishing Club who also worked for Shiosaki at what was then the Washington Water Power Co. in the late 1970s and early 1980s. "It's amazing he was still here at 96. He had a lot of close calls."
After the war, Shiosaki graduated from Gonzaga University with a degree in chemistry in 1949. He worked a few private sector jobs and then as a chemist with the city's Health Department.
In 1968, he was appointed the first Spokane County air pollution control officer, leader of the Spokane County Air Pollution Control Authority, which later was renamed the Spokane Regional Clean Air Agency.
Michael Shiosaki remembered driving around town with his father, who would see someone out burning yard waste or garbage in a barrel. The elder Shiosaki would stop the car, instruct his son to remain within, and politely – but firmly – tell the person burning they were violating the law.
"He was trying to convince them that wasn't right," Michael Shiosaki said of his father. "A lot of people didn't want to hear about the environment then."
Fred Shiosaki left that job in 1978 for the position with Washington Water Power, which would later become Avista Corp. He told the Spokane Daily Chronicle at the time that he left the job reluctantly.
"Having 320,000 people telling me what my job was didn't bother me," Shiosaki told the paper in October 1978, after announcing his resignation. "But the pay was just not commensurate."
He took Doug Pottratz, a fellow chemist and Army veteran whom he'd hired to work at SCAPCA in 1971, with him to Washington Water Power.
"He gave me a great respect for the government, with the leadership and integrity that he had, and the honesty," Pottratz said. He worked with Shiosaki for 18 years, including those years at Washington Water Power, when Shiosaki would show up often in a suit and bowtie – a rarity even in those days, Pottratz said.
Orr, a Democratic state legislator, met Shiosaki through his work with the air pollution control agency. He also was trusted to rototill Shiosaki's garden, a privilege Orr said was especially appreciated because of Shiosaki's green thumb.
"They either loved him or they hated him," Orr said of the agriculturists on the eastern edge of Washington's border, who would wait to hear whether they could burn their fields based on the guidance they'd get from Shiosaki. "There was a guy whose son had asthma, and he thought Fred was the second coming of the Lord."
Both Orr and Shiosaki applied for a position on the state's Fish and Wildlife Commission when a spot came open in 1999. Orr, a longtime legislator, told Gov. Gary Locke that the only person he'd feel comfortable beating him out for the seat was Fred Shiosaki.
"If you got to pick somebody else, I don't mind being in his shadow," Orr remembered telling Locke.
Shiosaki got the spot, which he held for eight years. When he stepped down, Orr took his place.
In later years came commendations from the service in the European theater. Congress granted the 442nd the Congressional Gold Medal in 2010, and two years later surviving members of the regiment were made chevaliers in the French Legion of Honour.
Individually, Shiosaki was awarded the Bronze Star and Purple Heart. The Fish and Wildlife headquarters in Eastern Washington was renamed for him in 2012.
A graveside memorial service will be held at 2:30 p.m. Saturday at Greenwood Memorial Cemetery, Upper Terrace, 211 N. Government Way. Guests are asked to wear masks and abide by social distancing guidelines.
In lieu of flowers, the family is asking donations be made in Shiosaki's name to Densho, the Japanese American Legacy Project, and Highland Park United Methodist Church.
Kip Hill can be reached at (509) 459-5429 or at kiph@spokesman.com.
---