A Grip on Sports: It's time for the annual check-up, though this year's seems a little late in happening A GRIP ON SPORTS • Doesn't matter how old you are, having a yearly physical is important. Mine is today, which fills me with a little trepidation. But also gives us something of a kickoff point for today's musings.
•••••••
• What would the doctor say to our local and regional sports teams if she were to give them their yearly check-up? Besides "turn your head and cough," we mean. Though we don't know for sure, we can imagine.
Gonzaga basketball: "You're in great shape. Strong, healthy, vibrant. Those few pounds you lost since last year? Maybe gain them back, OK? And watch the stress levels, especially in April."
Washington State basketball: "Wow, you have really taken strides. Looking great. Keep up the good work."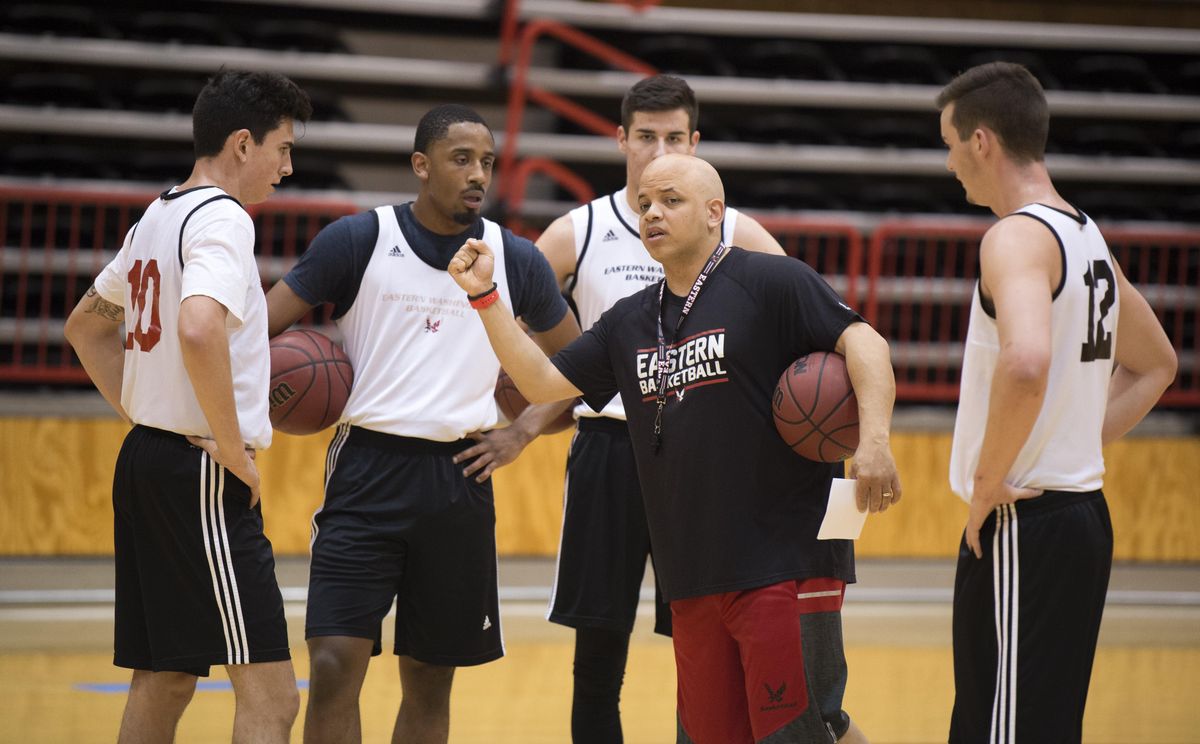 Washington State football: "I know you don't trust me much but you have to make some lifestyle changes. Quickly. But until you do, do everyone a favor, will ya, and wear your mask everywhere. Thanks. Now let's check that cough."
Eastern Washington athletics: "We're going to have to be blunt here. What have you been thinking? You haven't been eating well, you seem to have lost some key parts of your anatomy and when was the last time you saw a dentist? You never smile anymore. I think we need to check you into the hospital for a few more tests. And I want you to talk to my colleague, Dr. Freud."
Idaho athletics: "Ever since you lost that weight, you seem to be doing better. Blood pressure is down, cholesterol levels good. Congrats. Keep up the good work. How's the family? You like working closer to home these days?"
Whitworth athletics: "You really didn't need to come in this year. Nothing ever seems to change. You should be thankful. What's that? The power of prayer, you say? Who am I to argue? You're healthy as a horse."
Mariners: "Have you been taking your meds? I thought not. The pallor is not getting any better. Neither is your blood pressure. Frankly, I'm not sure how you're still with us. I told you that transfusion we tried a couple weeks ago wasn't enough. We should have pumped in more fresh blood. Now it's too late. Have you got your affairs in order?"
Seahawks: "I know, I know. The joint pain is just a sign of aging. It doesn't matter how you try to hide it, you're just getting older. Happens to everyone. It doesn't mean you can't enjoy yourself. Or do everything you once did. You just can't do them as often. And sometimes you'll just have to a bit of a rest afterward. Be realistic, keep eating right and you'll be fine."
Kraken: "This is your first check up, isn't it? Here's what you can expect. We'll take a bunch of blood samples, run them through the lab and have a baseline to compare things for the future. Don't worry, everyone goes through it. And be patient. Just because you're older brother was exceptional, that doesn't mean you have to be too."
Sounders: "I must say, I don't know how you do it. Looking at these test results, there is no way I would believe you're the age you are. Yes, I know, some days are tougher than others but how would you answer if I were to ask you about your overall health? Good? OK, then. We're done here."
•••
Olympics: Believe it or not the 2022 Winter Olympics are only six months away. Really. And they will be hosted by Beijing, though many of the events will be held well outside of the city. The winter games may have many of the same problems Tokyo did, however. The same hopes, as well. … It's time for one last look back at these, the pandemic Olympics. There were a lot of highlights and a few lowlights.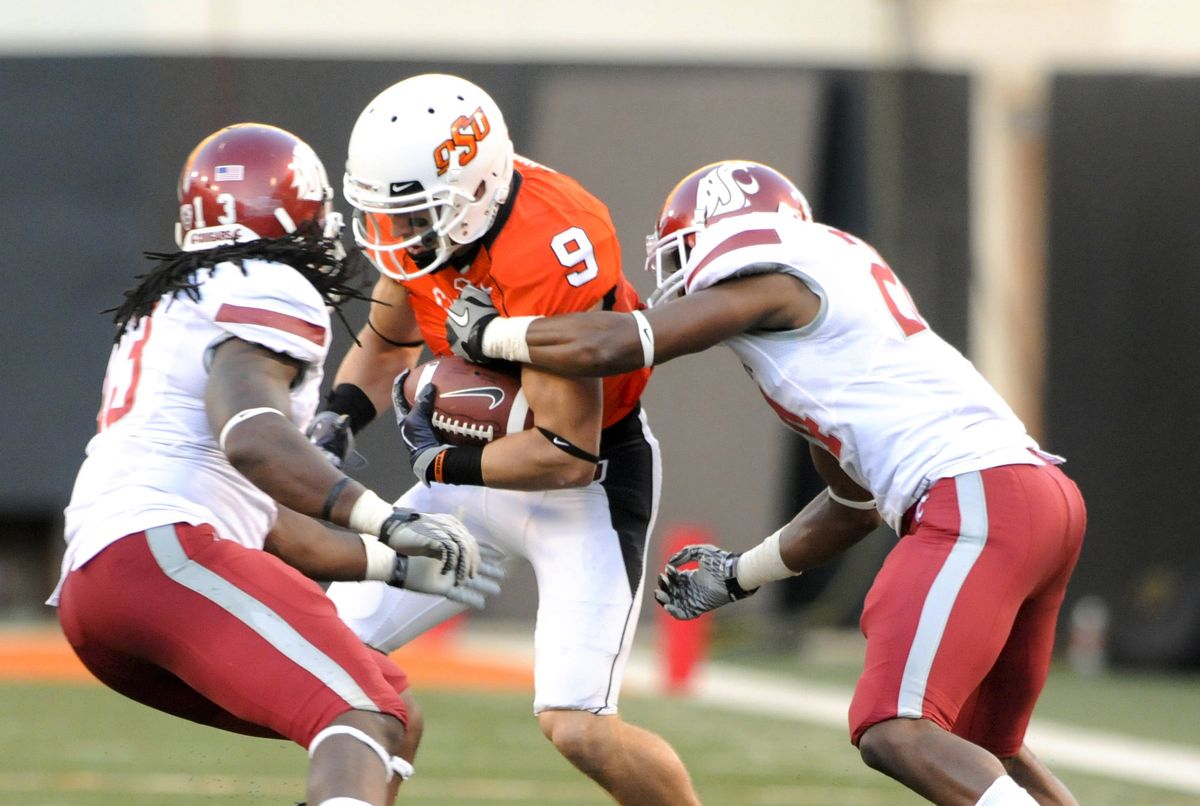 WSU: Around the Pac-12 and college sports, the conversation between the conference and the Big 12 is a good thing. Nothing may come of it but, with the SEC trying to swallow the world, the two westernmost conferences have to talk. … The Pac-12 has nine key nonconference games this fall. … Washington is three practices into its preseason camp. How are the Huskies, especially Dylan Morris, doing? … Coming off a bad hamstring injury, Tristan Gebbia looks ready to lead the Oregon State offense again. … Oregon has a dynamic linebacker duo. … If Jarrett Guarantano wins the starting quarterback nod at Washington State, there could be two Tennessee transfers starting at the spot in the conference. There's another competing at Colorado. … There is a lot of experience on the field this season for UCLA. … There has been little decided in the quarterback battle at Arizona. … Arizona State and Arizona don't do a good job of keeping prep football prospects from leaving the state.
Indians: Rain, thunder and lightning were all in attendance last night at Avista Stadium and as a result, the game was called before it began. Dave Nichols has more on the final game of the Everett series being postponed.
Mariners: They played in the Bronx, however, and the M's figured out a way to win one game from the Yankees. All it took was exceptional pitching and a timely hit or two in a 2-0 win. Oh, and J.P. Crawford rising from his sickbed for a late-inning save of sorts.
Seahawks: The Hawks held a mock game at Lumen Field, running out of the tunnel in front of nearly 16,000 fans. The offense moved the ball against the backup defense, but struggled to get in the endzone. … The hold-ins (as the local media is calling Jamal Adams' and Duane Brown's contract protests) continued Sunday, with Pete Carroll expressing his hope they will end soon. … The Hawks were good offensively last season. The hope, with Russell Wilson and Shane Waldron clicking together, is to be better this one.
Washington State Senior Games: The Spokane area had a good showing in the recent competitions. The successes are highlighted in this week's local briefs column.
•••       
• Yep, we're headed out this morning for our annual check-up. We didn't have one last year. And we stupidly scheduled this year's coming off a "let's-eat-everything-in-sight" vacation. Gained nine pounds. I'm going to get yelled at. But I really enjoyed myself for the three weeks. Until later …
---