We the People: The civil rights movement had roots in another one, the Pan-African movement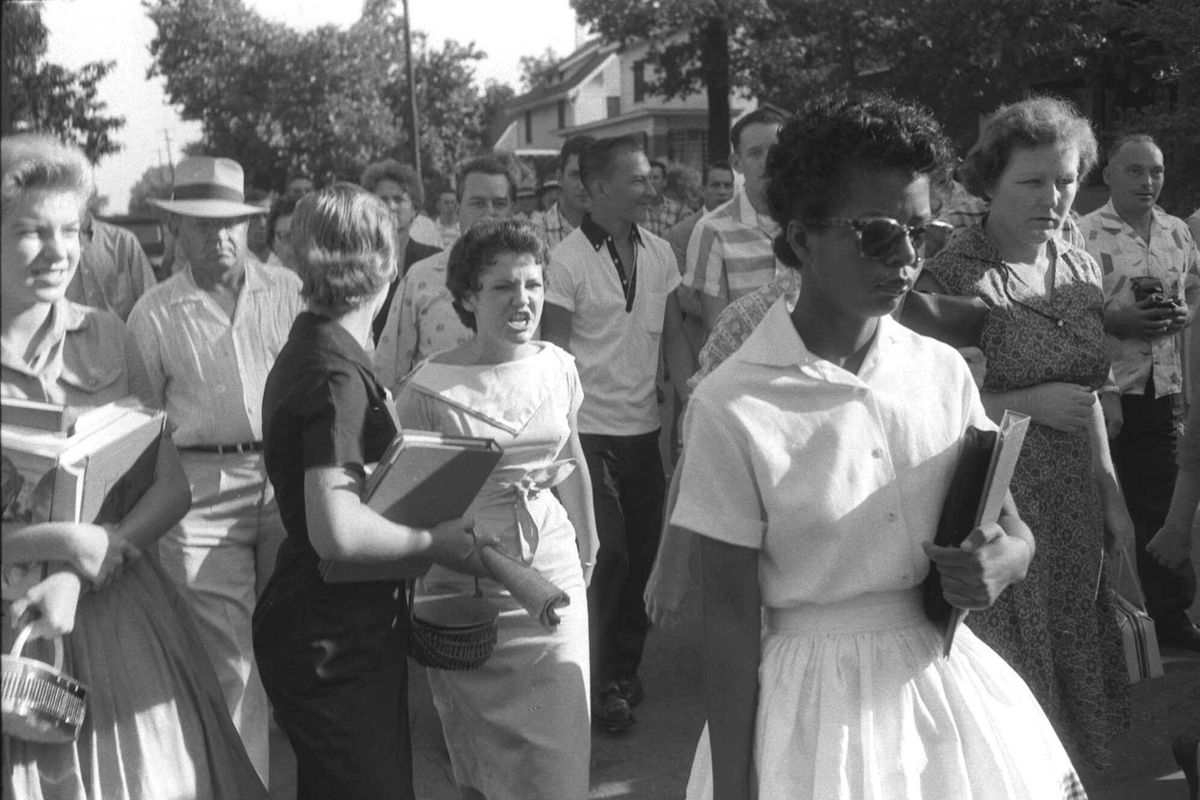 Each week, The Spokesman-Review examines one question from the Naturalization Test immigrants must pass to become United States citizens.
Today's question: What did the civil rights movement do?
The civil rights movement, from 1954 to 1968, aimed to promote racial equity and eradicate racial discrimination within America's legal, cultural and social landscapes.
The creation of the civil rights movement carries the DNA of other political quests, such as the Pan-African movement, which called for the unity and empowerment of all Africans around the world. African Americans Martin Delaney, W.E.B. DuBois and Alexander Crumwell are credited as its founders. Pan-Africanism gained steam in the 1900s, after the Pan-African Congress began meeting in Paris, London and New York City in the 1920s.
Dr. Scott Finnie, the program director of Africana Studies at Eastern Washington University, explained the underlying similarities between the Pan-African and civil rights movements, and how they embodied common goals at different times.
"The Pan-African movement became a global lighthouse and unleashed all of the rich wealth of creativity, intelligence and cultures to ensure equality and power wherever Africans were," Finnie said. "All the Pan-Africanism movement did was pass the baton to a prominent nation of African Americans who had a louder voice and stronger (understanding) of the changes that needed to be made, which led to the civil rights movement."
For African Americans, the civil rights movement rallied for eliminating Jim Crow laws, discrimination and segregation.
One of the first major acts in the civil rights movement was the 1954 Brown v. Board of Education legal ruling, which outlawed racial segregation in schools after Linda Brown was denied admission to summer school in Kansas. School segregation was held up with the "separate but equal clause" in the Plessy vs. Ferguson 1896 Supreme Court ruling.
A year after Brown's case, America's attention shifted to Alabama, where the Montgomery Bus Boycott took place after Rosa Parks refused to give up her seat and move to the back of the bus for a white rider. Parks became a symbol of the upcoming civil rights movement, which introduced similar activists, such as  26-year-old Dr. Martin Luther King.
The Montgomery bus boycott lasted for another year, until the U.S. Supreme Court ruled segregating bus seats was unconstitutional in 1956. Since the civil rights movement took  center stage nationally, King decided to congregate with other pastors to devise a plan of organizing. On Jan. 10, 1957, seven pastors and church affiliates founded the Southern Christian Leadership Conference. The SCLC met in local churches to discuss the civil rights movement. This continued the church's cultural staple as a place of guidance, spiritual reconciliation and community for African Americans .
The SCLC acted as a mouthpiece of the civil rights movement, gaining momentum by drafting legislation and creating events to promote the civil rights movement's goals for equality.
After the national recognition, the civil rights movement branched throughout the South with other acts of protest against racial discrimination. In September 1957, nine Black students, famously known as the "Little Rock Nine" integrated Little Rock Central High School in Arkansas after President Dwight D. Eisenhower sent the National Guard to protect and escort the students. Four days later, Eisenhower signed the Civil Rights Act of 1957, ensuring voting rights for all Americans while promising federal prosecution of those who suppress others' rights to vote.
As America entered the 60s, the disconnect between social and cultural acceptance of the civil rights movement and national awareness widened. With laws behind them, activists could now implement changes, since laws prohibited discrimination in arenas such as education.
Within these societal changes, household televisions became ubiquitous in America, broadcasting the violence seen in the civil rights movement. 
John Tilghman, associate professor of history at Tuskegee University, explained that though violence directed toward participants was always part of American political and civil rights movements, live broadcasts and TV news coverage had a distinct effect on public perception.
"The civil rights movement and the violence were just apparent now, and that's when it became a national and international issue," Tilghman said. "Newspapers and international television couldn't broadcast the violence like TV did in the 1960s. It reframed the image of American society and democracy. Now supporters and those fixated on causing harm could go where they were suspecting civil rights protests, and more altercations would occur."
On Feb. 1, 1960, Ezell Blair Jr., David Richmond, Franklin McCain and Joseph McNeil refused to leave without being served at a whites-only diner in Greensboro, North Carolina. They were violently accosted throughout their sit-in, but it still sparked more sit-ins at whites-only diners.
The 1961 Freedom Riders were a collective of white and Black young activists that looked to desegregate bus terminals in the South through nonviolent protests. Rides through the South were brutally violent as white southerners attacked the freedom fighters and their buses, especially in Birmingham, Alabama and Jackson, Mississippi. Officials such as  Birmingham police Officer Thomas Cook organized mass mob violence against the Freedom Fighters with groups such as the Ku Klux Klan, and the gruesome violence gained international attention.
Still, civil rights activists persisted.
On August 27, 1963, King delivered his prolific "I Have A Dream" speech during The March on Washington for Jobs and Freedom at the Lincoln Memorial to 250,000 people. Just 18 days later, members of the United Klans of America set off a bomb at the 16th Street Baptist Church in Birmingham, Alabama killing four young Black girls, Addie Mae Collins, Cynthia Wesley, Carole Robertson, and Carol Denise McNair. The 16th Street Baptist Church was a common meeting place for King and the SCLC. In 1965, Bloody Sunday also took place in the public eye, with King and more than 600 peaceful protesters being met with violence in Selma, Alabama.
Throughout those years, President Lyndon Johnson signed the Civil Rights Act of 1964, which banned segregation in public places and banned employment discrimination on the basis of race, color, religion, sex or national origin. He soon signed the Voting Rights Act of 1965, which banned literacy tests as a voting requirement, a suppression tactic commonly used against African Americans. This was a substantial victory for civil rights activists, with equal voting as the primary mission of the movement.
In a 1968 Harris Poll, King was listed as the most hated man in America, with 75%  of white Americans disapproving of him and 48%  of Black Americans disagreeing. King was assassinated on April 4, 1968 in Memphis, Tennessee, at the height of the civil rights movement.
Riots followed in more than 300 American cities.
This caused Johnson to sign the civil rights movement's final legislation into law, the Fair Housing Act of 1968. It came seven days after King's death, the fastest bill to move through Congress at that time.
King's assassination marked the end of a pivotal shift in American civil rights and discrimination, but a new chapter of African American history and rights took root in the 1970s. For example, Clifton Wharton Jr. became the first African American appointed as the president of a predominately white university at Michigan State University, the Congressional Black Caucus was founded and Shirley Chisholm became the first Black person and woman to run for president.
---