Josh Duggar attorneys seek dismissal of child porn charges
Aug. 24, 2021 Updated Tue., Aug. 24, 2021 at 5 p.m.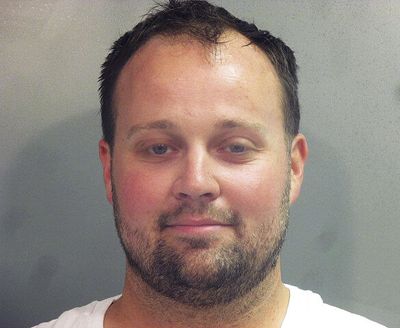 FAYETTEVILLE, Ark. — Attorneys for former reality TV star Josh Duggar have filed motions seeking to dismiss child pornography charges against him.
The motions ask for the dismissal of the two charges and to suppress evidence in the case, including all statements Duggar made to investigators, the Northwest Arkansas Democrat-Gazette reported.
The documents, filed Friday, allege prosecutors failed to preserve potentially exculpatory evidence and that the two acting secretaries of the U.S. Department of Homeland Security at the time of the Duggar investigation weren't properly appointed.
The motions to suppress evidence say investigators took Duggar's cellphone before he could call his lawyer and questioned him without his lawyer present.
Duggar, who appeared in TLC's "19 Kids and Counting," was indicted in April on two counts of downloading and possessing child pornography, some of which prosecutors said depicted the sexual abuse of toddlers.
He has pleaded not guilty.
Duggar has been confined to the home of family friends who agreed to be his custodian during his release, and he is prohibited from using any Internet-accessible devices as he awaits trial.
"19 Kids and Counting" was canceled following revelations that Duggar had molested four of his sisters and a babysitter. Duggar's parents said he confessed to the fondling and apologized.
Duggar previously apologized for a pornography addiction and cheating on his wife.
Local journalism is essential.
Give directly to The Spokesman-Review's Northwest Passages community forums series -- which helps to offset the costs of several reporter and editor positions at the newspaper -- by using the easy options below. Gifts processed in this system are not tax deductible, but are predominately used to help meet the local financial requirements needed to receive national matching-grant funds.
Subscribe now to get breaking news alerts in your email inbox
Get breaking news delivered to your inbox as it happens.
---