News > Crime/Public Safety
Amber Alert: Yakima Teen found safe, one suspect in custody while another remains at large
UPDATED: Tue., Jan. 5, 2021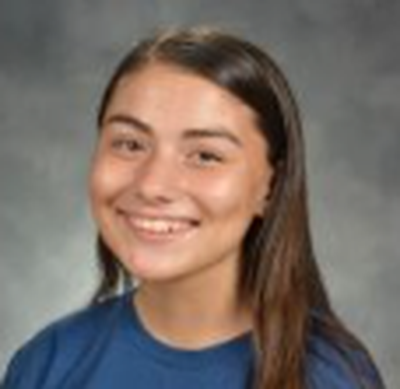 A Yakima teen was found safe late Monday night near Wells, Nevada, after authorities issued an Amber Alert when she went to take the garbage out and did not return.
Angeles Revuelta-Buenrostro, 15, was found at about 10 p.m. Monday with the help of the Federal Bureau of Investigation and through information provided by the public in response to the Amber Alert, said the Yakima Police Department in a statement Tuesday.
Police arrested Eric Landeros, 34, after locating Revuelta-Buenrostro during a traffic stop. Landeros was charged with kidnapping and contributing to the delinquency of a minor. He is being held in the Elko County Jail in Elko, Nevada, on a $250,000 bond.
"Because of the help from the FBI, local police, specifically the Arizona Department of Public Safety, and the public, Revuelta-Buenrostro was able to be found quickly," said Yakima Communications & Public Affairs Director Randy Beehler. "At last report, she was in Elko, Nevada, waiting for her family to pick her up and bring her back to Yakima."
Police said they are still looking for Daniel Ovante, 36, who they suspect arranged for Revuelta-Buenrostro to be taken from Yakima to Phoenix, Arizona.
Police initially suspected Ovante of the kidnapping because he had recently "coerced her via social media" and taken her to Arizona for about a month, said Yakima Police Captain Shawn Boyle on Monday while the teen was still missing. Revueleta-Buenrostro was found and returned to her family this fall.
Ovante allegedly threatened to abduct and kill Revuelta-Buenrostro and kill her family, according to the Washington State Patrol. Police said they believe Ovante is currently in Mexico.
Local journalism is essential.
Give directly to The Spokesman-Review's Northwest Passages community forums series -- which helps to offset the costs of several reporter and editor positions at the newspaper -- by using the easy options below. Gifts processed in this system are not tax deductible, but are predominately used to help meet the local financial requirements needed to receive national matching-grant funds.
Subscribe to the Coronavirus newsletter
Get the day's latest Coronavirus news delivered to your inbox by subscribing to our newsletter.
---