Spokane's air back in 'Moderate' range after wildfire smoke led to 'Unhealthy' rating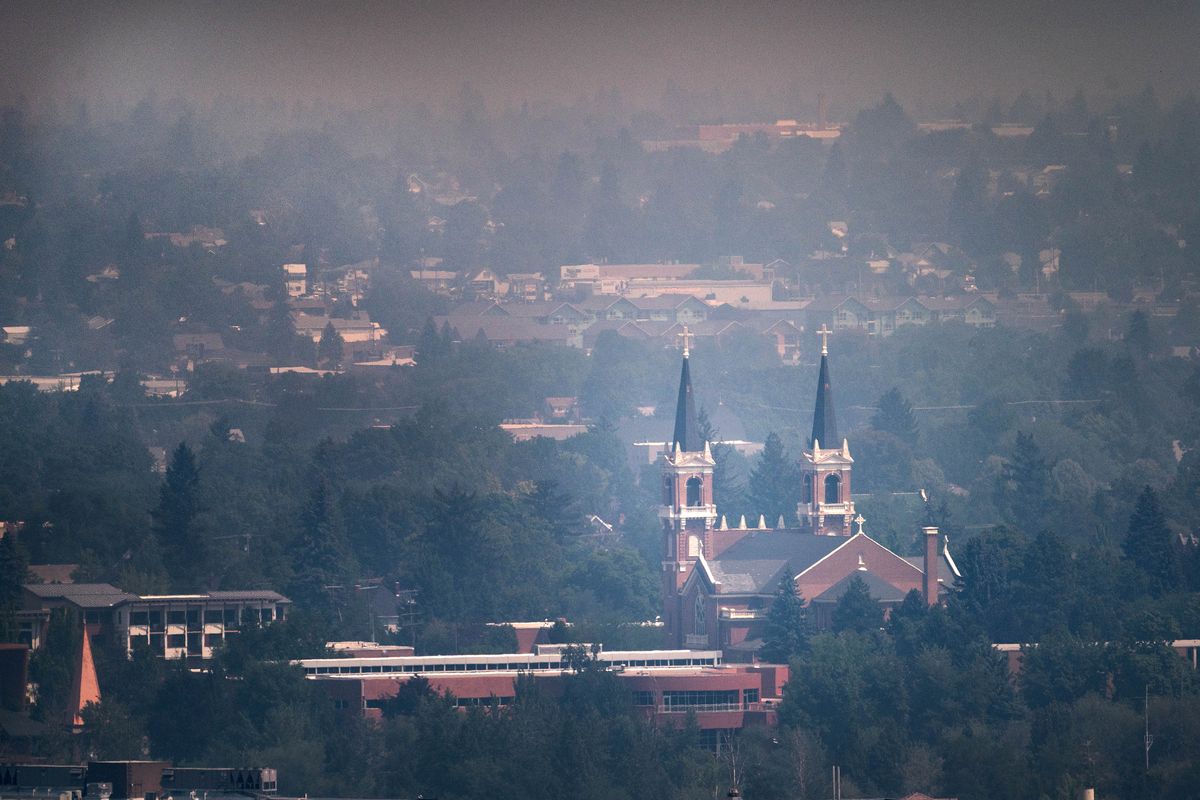 Spokane's air quality Saturday briefly dipped into the "unhealthy" category as wildfires continued to scorch land throughout the Pacific Northwest.
By Saturday afternoon, air quality had moved into the less severe "moderate" category, per the Spokane Regional Clean Air Agency.
There are six categories for air quality, with "unhealthy" being the fourth.
It's followed by the "very unhealthy" and "hazardous" categories.
Based on a pollution scale of 0 to 500, Spokane was at 80, back in the "moderate" range, on the Air Quality Index as of Saturday afternoon.
Earlier in the day, it was at 159, landing it in the "unhealthy" range of 151 to 200.
The poor air quality comes as wildfires rage throughout the West, though it wasn't immediately clear which fires were contributing to the region's hazy skies.
The Clean Air agency said fires in southeastern Washington and central and North Idaho were likely culprits, but National Weather Service forecasters said recently that smoke from as far away as British Columbia and Northern California could be making its way to the area.
The weather service said winds were expected to push the smoke to eastern Oregon, western Montana and much of Idaho.
Saturday's subpar air comes after last year's fires around Labor Day gave the region the worst air quality it had seen since before the turn of the millennium.
---