News > Spokane
HUD leader in Trump administration hired by Woodward for adviser role amid turmoil in City Hall
June 23, 2021 Updated Wed., June 23, 2021 at 8:54 a.m.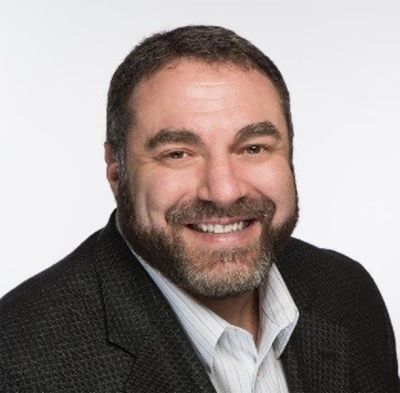 Mayor Nadine Woodward has brought in a former federal housing official to help guide her administration following a spate of resignations in recent months.
Christopher Patterson, a regional administrator for the department of Housing and Urban Development in the Trump administration, will serve as a special adviser to the mayor, Woodward announced on Tuesday.
"Spokane is home, and when I had the opportunity for this, I got excited," Patterson told The Spokesman-Review on Tuesday.
Patterson's appointment follows  turmoil and turnover in City Hall.
Cupid Alexander, the city's director of Neighborhoods, Housing, and Human Services, announced his resignation last week and was forced to leave by Friday.
Alexander's departure followed those of Timothy Sigler, the city's director of Community, Housing and Human Services, earlier this month and Tija Danzig, a senior manager overseeing homeless services, earlier this year.
Woodward told The Spokesman-Review that Patterson is a "leader in the areas of housing and homelessness" and would provide stability in City Hall as her administration seeks permanent replacements for Alexander, Sigler and Danzig.
Patterson, a native of the Spokane area, did not have professional experience in housing and homelessness prior to his appointment to the HUD position in 2019. He worked under HUD Secretary Ben Carson overseeing a region that included California, Arizona, Hawaii, Nevada, Guam and the Northern Mariana Islands. He left in January as the Biden administration took over.
Patterson was in foster care as a child and built a career aiming to help kids like him. Woodward touted not only Patterson's experience at HUD, but his work as the founder of BreakThrough, a company that contracts with two state agencies to operate group homes for young people who are wards of the state.
"I know where the shortcomings are, I know what we need to address," Patterson said, though he acknowledged "it's not going to be perfect out of the gate."
More recently, Patterson has advised the group of regional leaders with whom Woodward has teamed to develop a response to homelessness, she said.
"He's a collaborator, he's a uniter," Woodward said.
Patterson said his first priority would be hearing from others, including city staff.
His time with HUD allowed him to visit and learn from cities, Patterson said. His tenure also taught him to keep politics out of things.
"Homelessness is not a political topic, it is not a Democrat or Republican issue, it is something we all need to address," Patterson said.
Woodward still plans to plow ahead in implementing her vision for homeless services, which includes transitioning the city's Cannon Street warming center into a year-round service center for the homeless. At the end of this month, the Salvation Army will close its night-by-night shelter on Mission Avenue and begin converting it for use as a Bridge Housing Program, which sets certain accountability standards for its guests.
She met with NHHS staff members following Alexander's resignation and learned that they want leadership, clear vision and a leader with experience navigating HUD policies, said city spokesman Brian Coddington.
"The staff have been really critical in providing that feedback," Coddington said.
Alexander's alleged treatment by the administration – he wrote that he was singled out because he is Black – has yielded sharp criticism from members of the Spokane City Council.
Councilwoman Karen Stratton said she looks forward to learning more about Patterson.
"We need someone who can hit the ground running. These are human issues," Stratton said. "We need positive action for our most vulnerable citizens."
Patterson will be paid an hourly wage of $65.
The city is only in the early stages of replacing Alexander and Sigler but will soon interview finalists for Danzig's senior manager position. Two of four vacancies within CHHS – which is a department within the Neighborhoods, Housing and Human Services division – are also close to being filled, according to Woodward.
Kirstin Davis, the communications manager for NHHS, has temporarily been named the deputy director of the branch. That position was previously unfilled.
Local journalism is essential.
Give directly to The Spokesman-Review's Northwest Passages community forums series -- which helps to offset the costs of several reporter and editor positions at the newspaper -- by using the easy options below. Gifts processed in this system are not tax deductible, but are predominately used to help meet the local financial requirements needed to receive national matching-grant funds.
Subscribe now to get breaking news alerts in your email inbox
Get breaking news delivered to your inbox as it happens.
---