A Grip on Sports: The weather, and calendar, still screams summer, but it's fall's favorite sport that dominates today A GRIP ON SPORTS • Now it is obvious we've swiped up on the iPhone calendar. It is September all right. We have so many football stories to delve into on this magnificent Thursday – and a game tonight – it couldn't be any other month of the year.
•••••••
• That game tonight? The Eastern Eagles, alma mater of two of the last three Spokesman-Review sports editors, are in Las Vegas, hoping to hang another "L" on UNLV. As in loss. As in an FBS school losing to an FCS school.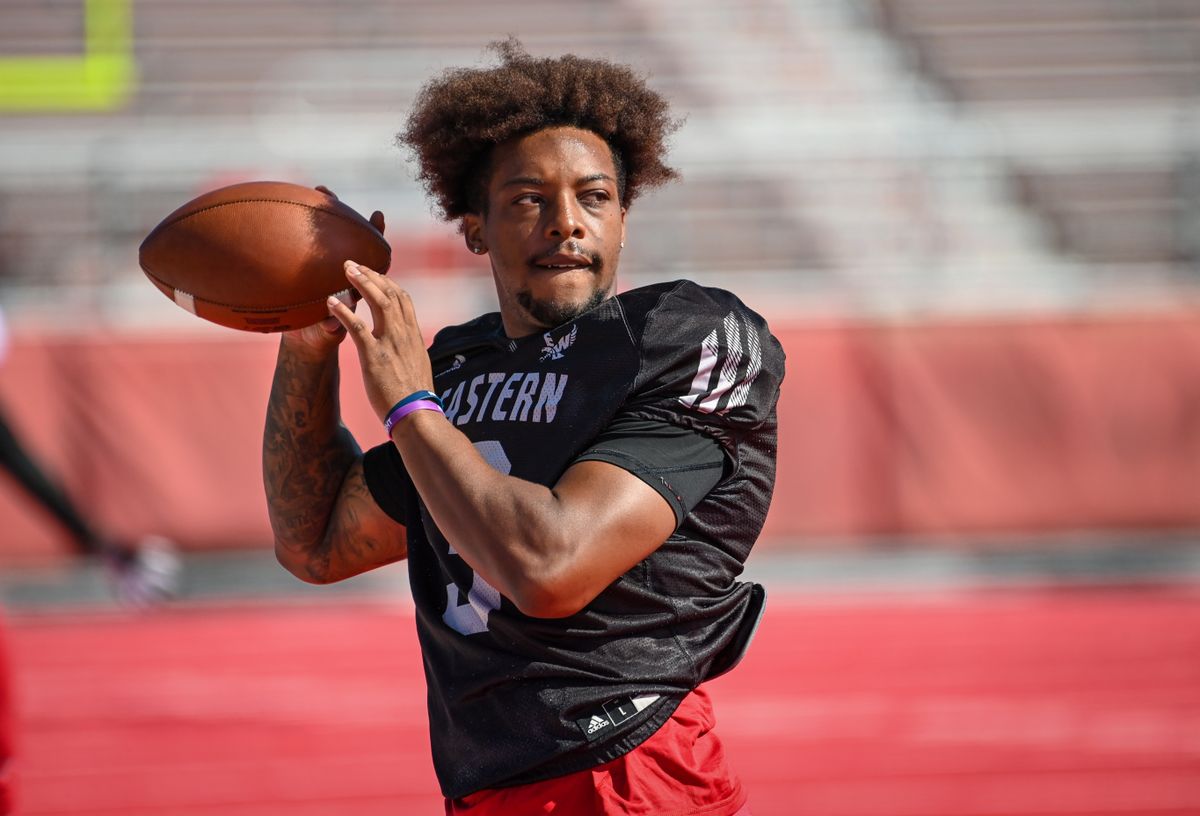 The Eagles have done it before to open a season, haven't they Washington State fans? And with Eric Barriere at quarterback, they have a chance to do it again in the desert. Even if the temperature will be in the 90s at kickoff.
Speaking of Barriere, he's featured in today's S-R. And not just because the sports editor also has an Eastern degree on his wall. Barriere happens to be the best quarterback on the Football Championship level and a contender to win national awards again this season.
His story is just one of about 7.29 million contained in the S-R's annual football section (available on newsstands everywhere – if newsstands still exist). The annual exercise landed in driveways throughout the Inland Northwest this morning and it marked the passing of an era.
It's the first S-R football preview section since 1983 not to have some Grippi family fingerprints on it.
For years, even when I supervised the newspaper's graphic and design department, I did something related to the section. Then there were the years I wrote high school stories, followed by years of covering Washington State. Before I retired, my son Tyler joined the S-R staff. Though he mainly worked on-line, he edited stories as well. But he recently moved on to other endeavors, leaving the newsroom after more than a decade.
(Sports editor Ralph Walter writes about the sports department's changes in this column, mentioning the  Associated Press Grand Slam Award it won for 2020, something I can proudly say Tyler had a hand in.)
But like the Spokane River, the sports department rolls on. And gushes coverage, from the Cougars to the Seahawks, from the Eagles to Vandals, from Whitworth to every Washington high school in the area (except one, for some reason).
You can't miss it. Well, you can. But not if you want to be called a football fan.
• A couple of quick notes on other subjects. OK, baseball. We wrote earlier this week the Mariners needed Yusei Kikuchi and Logan Gilbert to get back on track if they wanted to continue to contend in the American League wild card race. Mission accomplished – for this week at least.
Kickuchi was lights out on Tuesday in Seattle's 4-0 win over Houston. And Gilbert followed that with another shutout outing in a game the M's eventually won 1-0.
With Wednesday's win, Seattle remains 3.5 games behind Boston for that second spot.
• The Indians also won last night at Avista and are a half-game out of the High-A West playoffs. Everett and Eugene switched spots ahead of them, with the AquaSox back in first place.
•••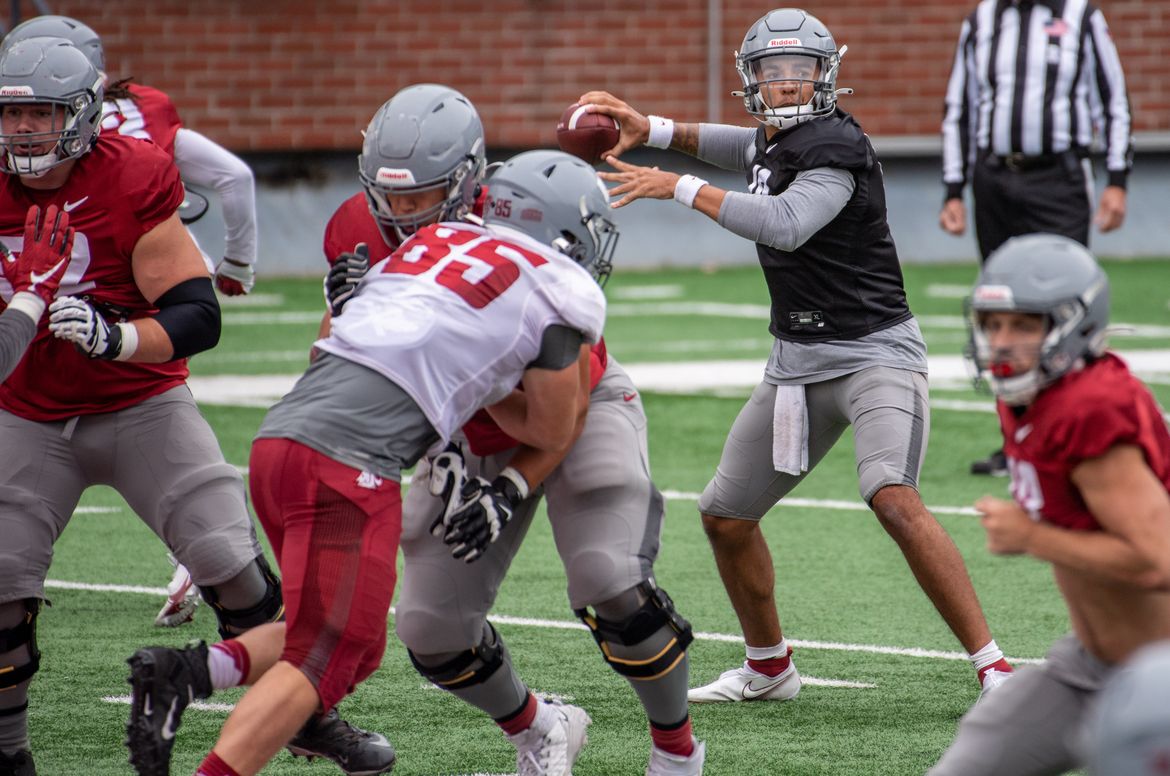 WSU: There is way too much to get to this morning. But like a journey of a thousand miles, we will start with a step. The first one? How about Colton Clark's first Washington State mailbag? And no, he doesn't know who will start at quarterback. … Colton also has his puzzle piece story – that's the football section theme this year – as well as notes from practice. … Theo Lawson, like Al Pacino in Godfather III, gets pulled back in, happily writing this feature on the Cougars' Max Borghi, quite possibly the best college running back on the West Coast. … The other story Theo has is different. Former WSU receiver Kassidy Woods has sued Nick Rolovich in Texas court. The lawsuit covers the issues that came up last season before Woods left WSU. … No one know who Rolovich will start at quarterback. … Elsewhere in the Pac-12 and college football, John Blanchette writes the puzzle piece for Washington. And there is a lot about the Huskies' last season, and this one, that is puzzling. Quarterback isn't part of those puzzling questions, however. Neither is this linebacker. … The conference's media presence is not changing this year, despite the change in leadership. And that's by design. … Hey, it's time for picks. And for once, I agree with most of Jon Wilner's selections. … The weekend starts tonight. After a year without fans, Arizona State is looking forward to Southern Utah coming to Tempe. … There are many connections between Utah and its opponent tonight, Weber State. One thing that is different? The Utes will be sending a handful of players to the next level. … Oregon State travels to Indiana to face Purdue. Not one of the Big Ten's powerhouses, but a challenge for the Beavers nonetheless. … Oh no. Oregon has unanswered questions heading into the matchup with Fresno State and its disruptive defense. Who will be the Ducks' kicker? There are other questions, of course. … LSU's Ed Orgeron once called Southern California home, but a loss to UCLA changed all that. Now he returns in a key game for the Bruins – and the Pac-12. … Will San Jose State give USC a stern test? Probably. … Colorado has been in the Pac-12 for a decade. So long, the Buffs have a new Buffalo mascot. … Arizona is not demanding it, but fans are "expected" to be vaccinated or have had a negative test. Sadly, we believe, those expectations will not be met in Tucson. That's not an issue this week. They meet BYU in Las Vegas on Saturday.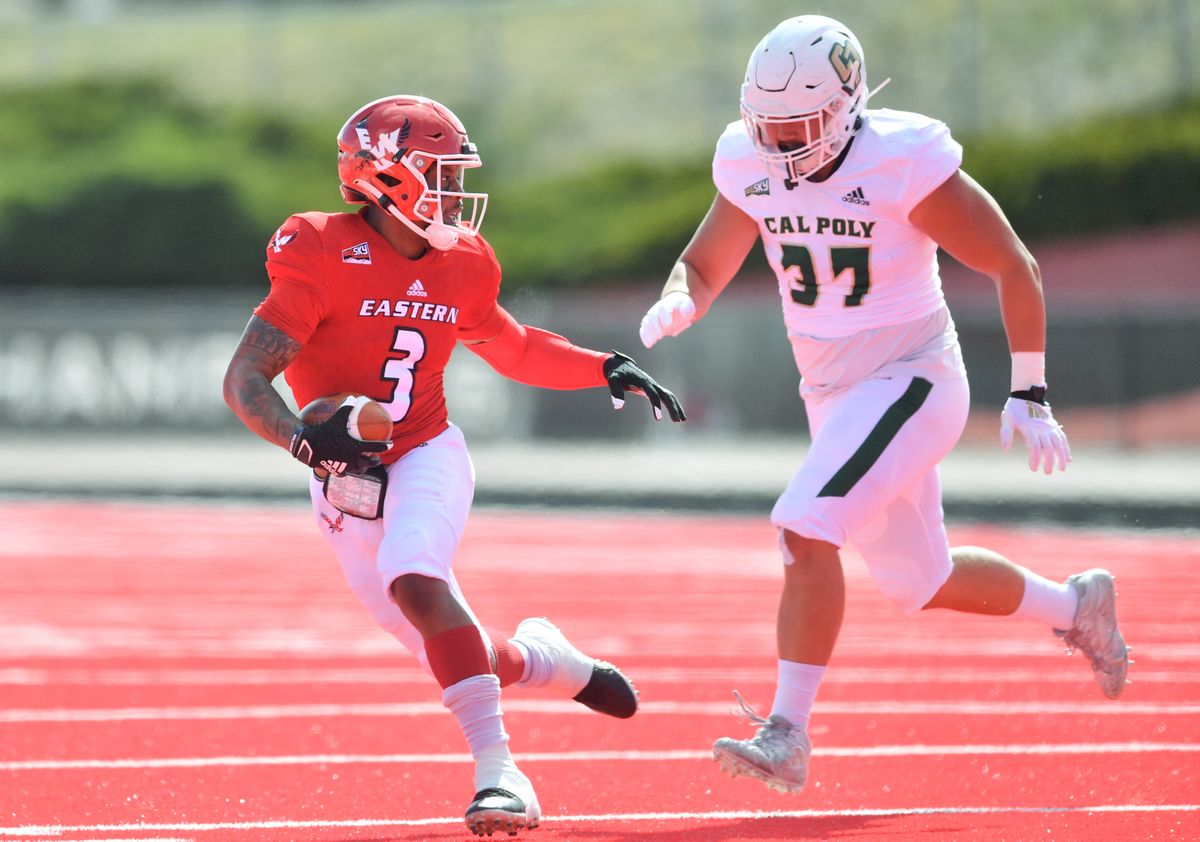 EWU: As we said, the Eagles are the first area school to take the field this season. Dan Thompson has a feature on Barriere's return to Cheney (also linked above) and well as the puzzle piece. … Larry Weir, who calls the Eastern games on radio, spends some time in the latest Press Box podcast delving into the upcoming season. … Around the Big Sky, Montana's players from Washington state are looking forward to playing in Seattle. … UC Davis is ready to face the University of Tulsa. … Northern Arizona faces FCS power Sam Houston State. … Weber, ranked sixth in the FCS, faces the FBS' 24th-ranked team, Utah. … A Montana State player has moved from offense to defense.
Idaho: The Vandals have one player, at least, that has a great chance of playing on Sundays. Tre Walker is the anchor of the UI defense. Peter Harriman has this feature as well as the Idaho puzzle piece.
Whitworth: Dan returns with his second puzzle piece installment, this one covering the Pirates. As we said a week or so ago, the Northwest Conference race will probably come down to the game at Linfield on Oct. 9.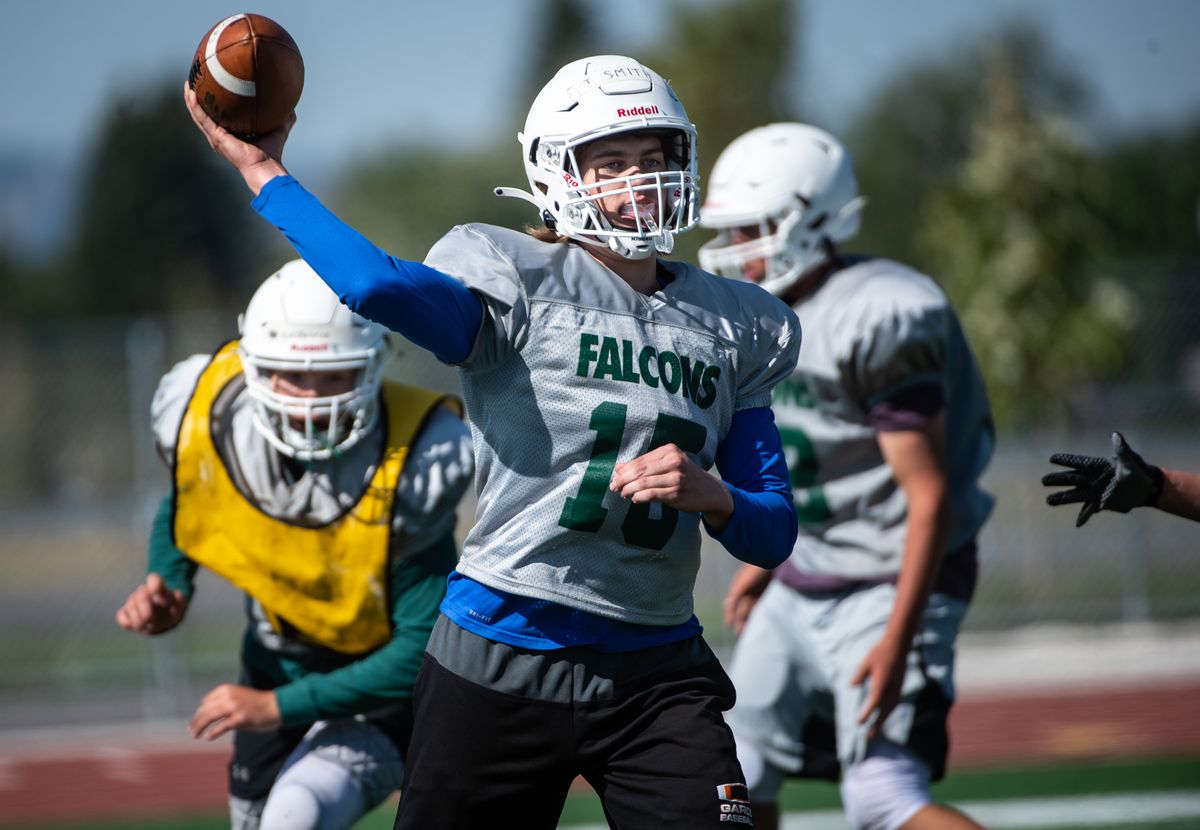 Preps: There is a new school in town. Ridgeline High, out off Interstate 90 just west of the Liberty Lake exit. The Falcons' new coach, David Myers, has a chance to build a program from the turf up. Dave Nichols has the story as well as capsules for most of the Washington schools in the area. … Justin Reed also has a story on Shadle Park High and the importance of the offensive line. … There are a few local teams in the Associated Press' first state football poll. … The Bishop Sycamore story is not going away. There is a reason for that. Hopefully it will spark changes.
Indians: Besides all the prep football stories, Dave has this coverage of last night's 7-5 win over Tri-City. The Indians just continue to roll on.
Golf: If you've ever played Circling Raven, you know how beautiful and challenging it is. The women of the Symera Tour found out last weekend. As Jim Meehan passes along, they appreciated the course and the professionalism of the tournament.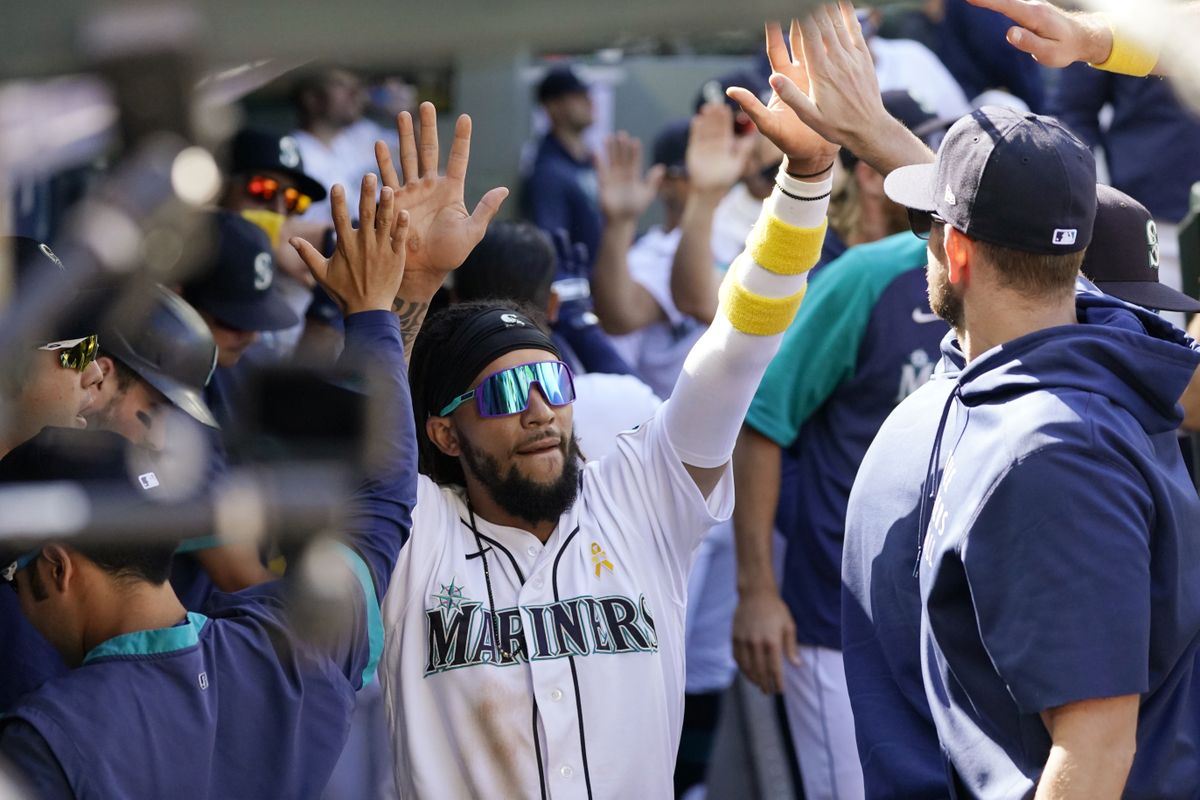 Mariners: If it weren't such an important football day, our entire column would have focused on what happened in Seattle yesterday. Not just the 1-0 win over Houston, which was fun to watch (though it seemed to take forever). No, the contract extensions doled out to Scott Servais and Jerry Dipoto. The latter also received a position bump, though president of baseball operations is a new title. Now it's up to ownership to invest the resources to get the M's over the top. … The Mariners will be trying to not only make the playoffs this month, but answer questions about the future as well.
Seahawks: The Hawks' puzzle piece comes from John Blanchette as well. He delves into a team that could be .500 or could go to the Super Bowl. OK, that last one is a stretch. … If Seattle is to reach the heights, Darrell Taylor will have to excel. … And Duane Brown will have to be back on the line. Plus, the cornerback situation will have to be figured out. … There are a bunch of new players ready to shine in the NFL.
Sounders: It's been an open secret, but Seattle announced its newest assistant coach.
Storm: Seattle needs to hit the reset button before the playoffs start. Can it?
•••       
• We are meeting an old friend for lunch today. (As an aside, at my age, every friend is an old one.) Maybe we'll talk about the M's. Or WSU. Or the Zags. Nah. At our age we'll talk about Medicare. Rising prices. Our ailments. Kids. Politics. And lie about our golf scores. What else are friends for? Until later …
---