A&E > Food
Culinary Calendar for April 27-May 4 – The Lighter Side of Thai, Fruit-Carving Class and Ravioli Cooking
Tue., April 26, 2022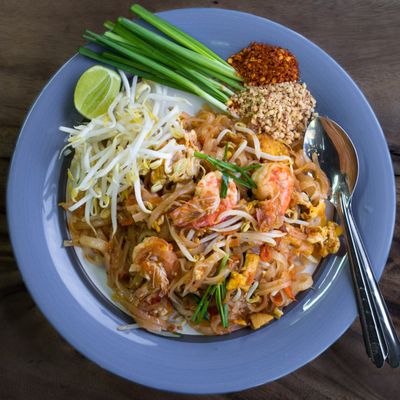 Culinary
Greek Cooking Class – Learn to make baklava, a pastry filled with nuts and syrup; pastitsio, a dish of layers of pasta, cinnamon-spiked red wine with meat sauce and topped with a thick layer of cheese sauce; souvlaki skewers, grilled meat and vegetables; and tzatziki sauce. Wednesday, 5:30-7:30 p.m. Wanderlust Delicato, 421 W. Main Ave. $85. (509) 822-7087.
Cooking Class: The Lighter Side of Thai – Learn to make chicken pad Thai, Thai noodle salad and Thai coconut curry soup. Substitutions to accommodate dietary restrictions are available upon request. Contact one week before the class date to request substitutions via email at ce@ccs.spokane.edu or call (509) 279-6144. Thursday, 5-7 p.m. Spokane Community College, 1810 N. Greene St. $69.
Rocket Market Wine Class – A weekly wine class hosted by Rocket Market's Kevin Murphy. Each week offers a new theme with wines to taste and snacks to pair. Call or visit rocketmarket.com to sign up. Friday, 6:30 p.m. Rocket Market, 726 E. 43rd Ave. (509) 343-2253.
Fruit-Carving Class – Learn to make flower arrangements and table settings from carved fruits and vegetables. Saturday, 1 p.m. Wanderlust Delicato, 421 W. Main Ave. $55. (509) 822-7087.
Ravioli Cooking Class – Learn to make pasta, fillings and sauces from scratch. May 4, 5:30 p.m. Wanderlust Delicato, 421 W. Main Ave. $85. (509) 822-7087.
Local journalism is essential.
Give directly to The Spokesman-Review's Northwest Passages community forums series -- which helps to offset the costs of several reporter and editor positions at the newspaper -- by using the easy options below. Gifts processed in this system are not tax deductible, but are predominately used to help meet the local financial requirements needed to receive national matching-grant funds.
Subscribe to the Spokane7 email newsletter
Get the day's top entertainment headlines delivered to your inbox every morning.
---