Health care close to home: Family Medicine Residency Spokane's 50-year focus trains doctors in full-spectrum care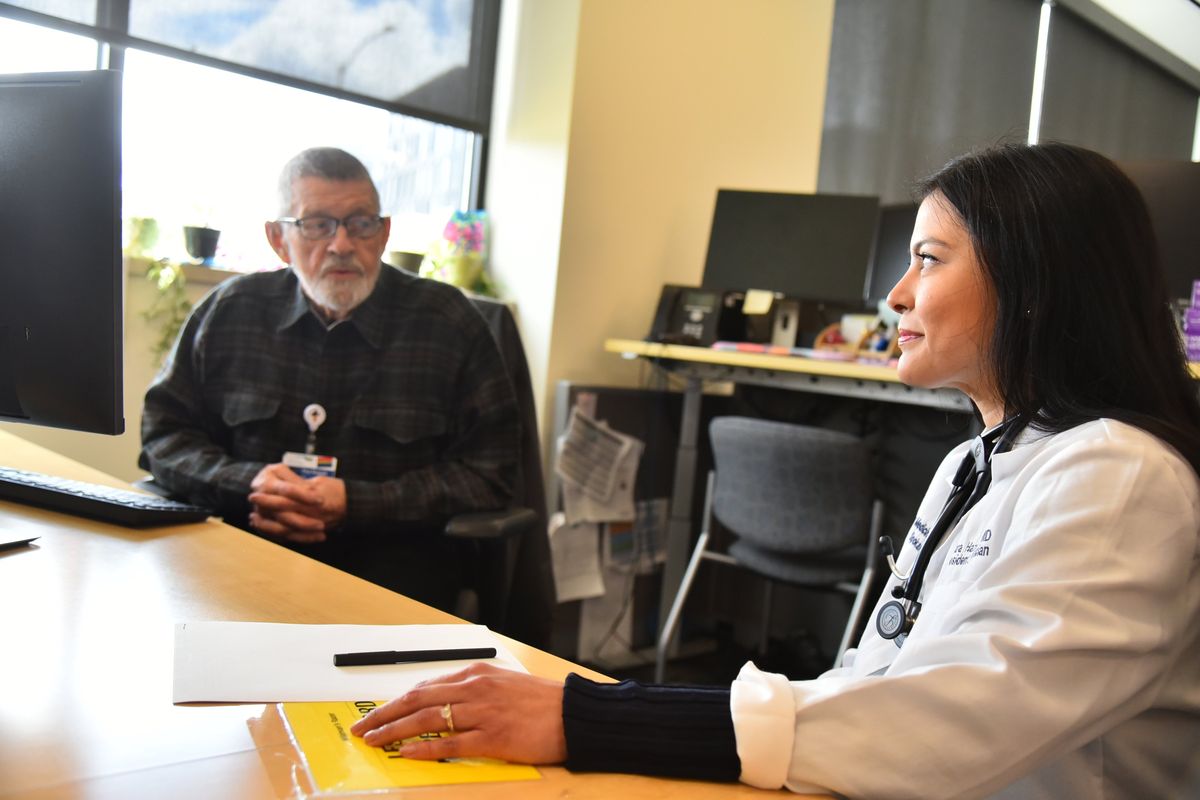 A Spokane program has trained family medicine doctors for 50 years in full-spectrum medical care. It's meant many of those physicians have stayed close or in the Northwest to care for patients from newborns to the elderly.
Family Medicine Residency Spokane also has led in boosting rural health care since the 1980s.
FMRS takes medical school graduates through three years of training. Each year, it accepts 10 resident physicians in Spokane and two residents for its Colville rural training program. All of them care for patients as they're supervised by physician faculty members.
"Family Medicine Residency Spokane started 50 years ago as a flagship program affiliated with the University of Washington School of Medicine; the idea was full-spectrum family medicine, which we still do today," said Molly Gilbert, program director for four years.
The program has graduated more than 365 residents. A 50-year celebration is scheduled Friday that's open to any graduate and former faculty.
Its current number of residents in training has grown.
"We have 36 total residents here training in family medicine at any one time," Gilbert said. "They're real doctors who have graduated from medical school, doing the additional training to become board-certified.
"That includes hospital and clinic work with a defined curriculum over three years to meet the requirements to be able to sit for board certification, so they're doing hands-on work. They're supervised by family medicine faculty."
Today, the program is housed at the Spokane Teaching Health Center, 624 E. Front Ave., which has a clinic where the residents provide patient care with that oversight.
The center began in 2014 with roots in the Affordable Care Act, said Traci Couture Richmond, executive director and designated institutional official. The collaboration among Providence, Empire Health Foundation and Washington State University created a community group that could receive funding and take 10 physician residents a year in Spokane. Before, there were seven FMRS residents a year.
"The goal of that grant program was to train primary care physicians – family medicine, internal medicine, peds, psychiatry – to be out in rural and urban underserved communities," Richmond said.
Amid a U.S. shortage of primary care physicians, the demand for family doctors remains strong, Gilbert added. FMRS remains academically affiliated with UWSOM through WWAMI, an acronym for the states it serves: Washington, Wyoming, Alaska, Montana and Idaho.
There's involvement with the WSU Elson S. Floyd College of Medicine in Spokane, as well.
"WSU is an important partner in the clinic and community here," Gilbert said. "We're fortunate to have two medical schools with Washington State University and University of Washington – between them graduating 140 medical school graduates essentially in our backyard – so we feel very privileged to be involved in their education during their first and second years.
"Some of us also teach the first- and second-year medical students, and then the third and fourth year of medical school are rotations in clinics and hospitals. We also participate in that training for WSU, UW and the Pacific Northwest University of Health Sciences in Yakima."
FMRS was the first U.S. residency to begin a rural training program in 1986, Gilbert said, and it's a model used today for other developing programs. "The number of graduates of Colville who have stayed in the region is incredible."
The Colville residents complete a first year in Spokane, and then live in Colville for second and third years to train primarily at the clinic and hospital there. They still do some pediatric and obstetrical training in Spokane.
In 1984, FMRS added one-year obstetrical fellowship training. A sports medicine fellowship began in 2008.
Its OB fellowship will have three fellows starting in August, as an increase this year from two residents. The sports medicine fellowship has one fellow a year as a graduate of either a family medicine or internal medicine residency.
"Spokane used to have an OB/GYN residency that went away in the late '70s, but then our OB fellowship was started in the '80s," Gilbert said. "OB fellows are graduates of a family medicine residency training program who want to specialize in high-risk and surgical OB, and most of them will end up providing that type of care in a rural setting.
"Two of the three OB fellows starting in August are graduates of our program."
Gilbert said its teaching clinic accepts new patients for a range of medical needs that includes geriatric care, acute visits, diabetes, chronic disease management, maternity, contraception, sports medicine, pharmacy and labs.
FMRS residents work alongside other residents at the clinic in separate psychiatry and internal medicine residency training, allowing collaboration but also benefiting patients for counseling and other services. "This is a wonderful clinic," Gilbert said. "It's a best-kept secret in Spokane."
The FMRS residents also see patients at Providence facilities. That includes low-risk obstetrical care and deliveries at the hospital with Gilbert's oversight.
Gilbert said the program is known for its strong obstetrical care training. Graduates can choose to practice family medicine with OB care, which is common, she said.
"OB is a core part of our training within family medicine," she said. "On the East Coast, family medicine programs don't have a lot of obstetrical training, but on the West Coast and especially within our WWAMI network, obstetrical training is very important. It's one of the things that attracts residents to our program.
"All family medicine residency programs need to provide some obstetrical training. This one specializes in it."
FMRS graduates do board certification testing through the American Board of Family Medicine, a requirement to be credentialed. The fellows take a qualifying exam at the end of their training for fellowship credentials.
Over time, some graduates have held key positions: medical program directors, hospital chief medical officers, medical school deans and medical national committee members. The 50-year event will honor retired Dr. Gary Newkirk, director from 1996-2017. Gilbert, a program graduate, is one of only five directors in its history.
"The strength of the graduate medical education community in Spokane is remarkable," she said. "It's a beautiful thing that Spokane has this very strong graduate medical education community that embraces the medical student and resident learners."
Gilbert said family medicine practitioners bring a traditional blend – care for pediatrics, adolescents, adults, geriatrics, obstetrics, even sports medicine.
"We still pride ourselves that graduates of this program can take care of human beings of any age. Many of them will choose to continue to do obstetrics and be well prepared for a rural practice as well as a practice that's more urban.
"Graduates of Family Medicine Residency Spokane can step into almost any practice setting."
---